The state of Michigan in US is called Great Lake State. It has huge amount of fresh water bodies number of which reaches upto above 60,000 in forms of pond and lake. This lake state is divided into two peninsulas. The upper one is rich in natural beauty and resources while the lower peninsular is the home of great automobile industry of US. The history of Michigan is interesting and colorful too. All these features are connected with terrific tourist attractions around the state. These attractions can satisfy tourists of different tastes also. You can start your tour of Michigan from capital city Lansing.
Here Are 5 Must See Attractions Of Michigan For Visitors:
1. The State Capitol Building, Lansing
Most of the state capitol buildings of US are so interesting and spectacular looking that these demand attention and visit from tourists. The state capitol building of Michigan is a neoclassica, architecture that was completed in 1878. It started its work from the very next year. Experts say that this building took some inspiration from the capitol building of Washington D.C at the time of construction. There is guided tour available for tourists here.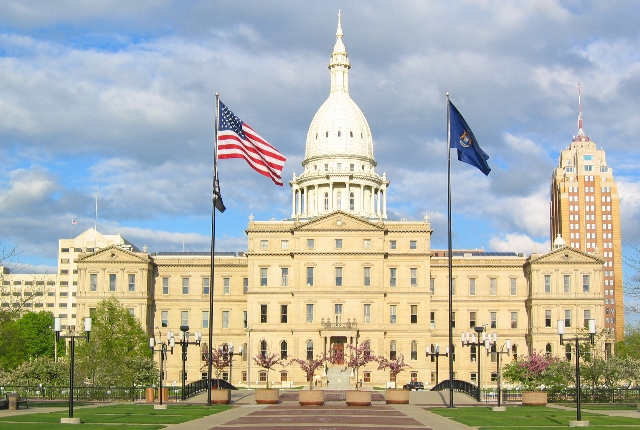 2. Michigan Historical Museum, Lansing
It is already mentioned that this state has a very colorful and interesting history. Before it came under the subjugation of France the state was home of several native American tribes. The French were defeated by British in French and Indian War. The state became free from Britain's rule in American Revolutionary War. All these historical incidents are depicted in different galleries of the museum. Besides there are some exhibits that depict prehistoric time of the state too. A rich and must visit place for a tourist who wants to know the past of Michigan.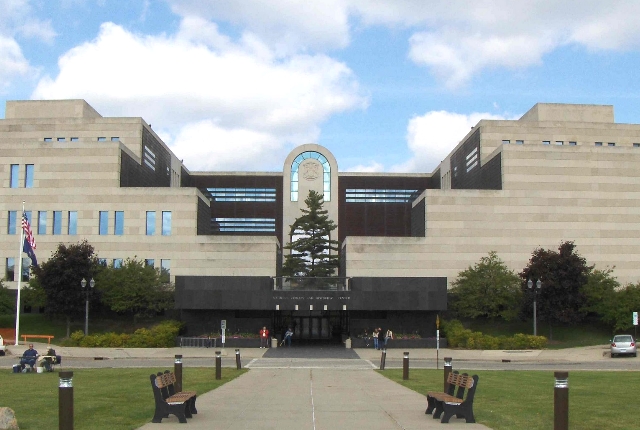 3. The Mackinac Bridge
It is also told that the state is divided into two peninsulas. One is lower and the other is upper. In 1957 construction of this amazing looking bridge connected that gap. The bridge since then  is serving as a link between city of  Mackinaw and St.Ignace. This bridge is an interesting tourist attraction of Michigan. It has a museum that houses articles and records which depict the construction or history of the bridge.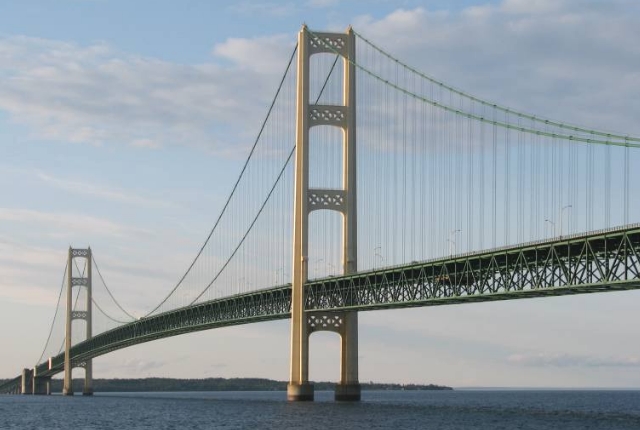 4. The Heritage Village Of Michilimackinac, Mackinaw
If you visit the Mackinaw city of Michigan do not forget to visit this heritage village of Michilimackinac. This place was a trading village and had a fort too that dated back to 1715 to 1781. This village had seen the historic incidents and conflicts of the state like French and British occupation, American Revolutionary War. The village was severely damaged or destroyed in 1781. Now several buildings including the fort of old time have been restored in excellent way for visitors to see. For tourists reconstruction of historic events is also done here.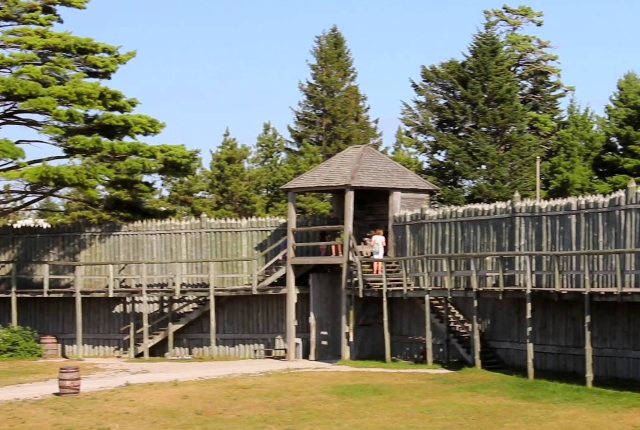 5. The Giant Tire, Detroit
The US people are fond of building things they like in giant scale. In this regard in Allen Park near Detroit Metro Airport a gigantic tire is seen besides the road. The tire weighs 12 ton and it has a height of 80 feet. This tire was built in 1964 or 1965 in New York for World Trade Fair. Later it was brought to this place. That was quite a big event too.  It is said that the tire is kept to the ground so tightly that no storm can uproot it from its place  A very interesting sight not to be missed if you are in Detroit.