The US state of Nebraska is a kind of grazing ground. The natural map of this state is covered with large number of open fields filled with grass. For this reason this state supplies maximum amount of cattle meat to the country. Apart from wide grasslands there are interesting natural features connected with rugged rocky terrain, modern urban centers etc. Nebraska with all these features attract tourists from home as well as abroad regularly. A tourist can start his or her tour from the capital city of the state Lincoln.
Here Are 5 Most Interesting Attractions Of Nebraska For Tourists:
1. The State Capitol Building Of Nebraska
If you have started your journey of the state from the capital city of Lincoln then visit the state capitol building first. The significance of this building is its structure. While almost every other US state capitol building shows European dome like influence in architecture, this building in Lincoln is totally different in this regard. In place of a dome this building is erected like a tower that looks quite impressive from outside. It was completed in 1932. There are excellent artworks like carvings and murals also can be seen in outside and inside of the building.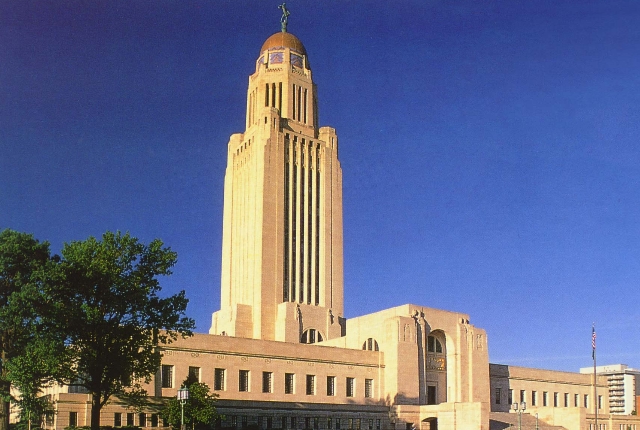 2. The State Museum, University Of Nebraska
If you want to have a glimpse of the natural world of this state kindly visit the State Museum at University of Nebraska, Lincoln. Apart from providing a glimpse of the state through different exhibits to a visitor, this museum is famous for housing the largest skeletal remains of mammoth, the prehistoric elephant. For this reason the place is called Elephant Hall also.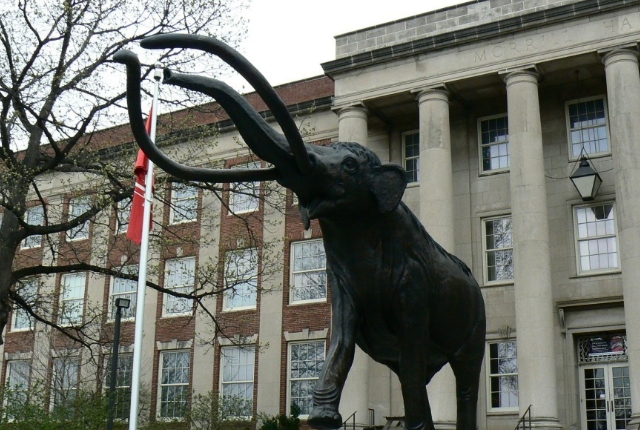 3. Chimney Rock
An unusual looking rocky formation that took millions of years to form. It is a small hill which has a sharp rising top like a chimney. This amazing hill has a height of almost 500 feet. At present it is situated near the Highway 92. But it once served as a distinctive landmark on the trail of historic western migration during 19th century.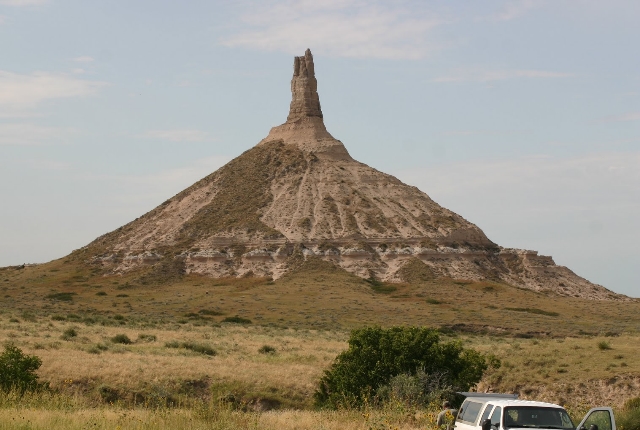 4. Indian Cave State Park
Situated near Brownville on the bank of Missouri river this state park is a favorite destination for hikers and campers. Along with this cave drawings by native Americans in the nearby caves is additional attraction. The drawings depict scenes from nature as well as wild animals.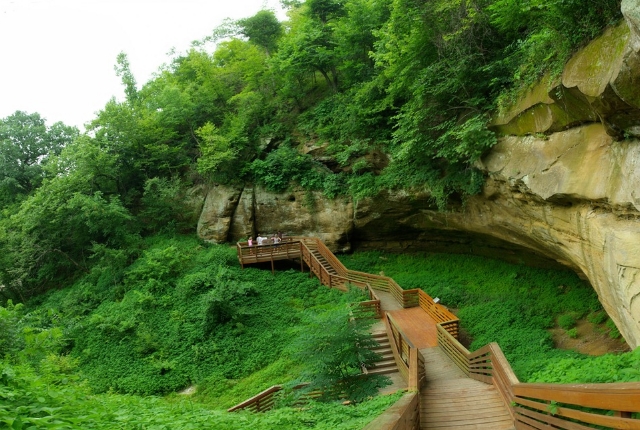 5. The Strange Carhenge Of Nebraska
A strange and amazing attraction of Nebraska that is situated in Alliance. Several cars here are arranged in such a configuration that has formed a Carhenge resembling the ancient Stonehenge of cUK. While the purpose of the original Stonehenge is shrouded in mystery but the purpose of this carhenge is perhaps simple fun. But local people have taken it seriously. Some kind of ritual or event takes place here during every summer also like original Stonehenge.