Africa is a land of myriad contrasts. Its wildlife, sandy beaches, vast stretches of arid deserts and the high mountains attract one and all. An East African country, Tanzania is a safari mecca. It is an ideal place for the adventurous traveler. The country is home to the famous Serengeti National Park, which witnesses the annual migration of the wildebeest, as also to the famous 'Big Five', elephant, lion, rhinoceros, buffalo and leopard. The highest mountain in Africa, Mount Kilimanjaro is also located in Tanzania. Tanzania is a true delight for the tourist, it will fascinate with its beauty and wilderness at the same time.
Check Out The Top 10 Attractions Of Tanzania Here:
1. Serengeti National Park
Tales of classical African safaris come true at the Serengeti National Park. One of Tanzania's most visited tourist destinations, it is a wide expanse of arid stretch inhabited by a huge wildlife population.
It is not only home to the famous 'Big Five', it is also a place to witness the glory of a natural migration that starts during the dry season of May-June.
Millions of wildebeest and zebra traverse through the vast landscape in search of greener pastures and tourists flock this place during this time of the year to witness this amazing occurrence. Try out one of the mobile camps within the Serengeti to come up close with many species of animals including, lions, tigers, zebras, giraffes, antelopes, jackals and an awesome array of birds.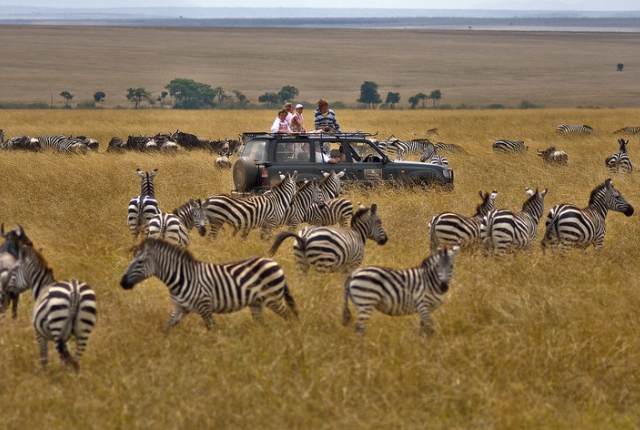 2. Ngorongoro Conservation Area
Bordering the Serengeti is the Ngorongoro Conservation Area, another great landscape that thrives with wildlife. It is a natural crater formed due to volcanic eruption and forms a natural enclosure for a huge variety of animals. The conservation area is also home to the rare black rhinoceros.
The natural crater has permanent water supply, drawing animals in large numbers and do not require its inhabitants to leave for other places even during the hot summer season.
It has an extremely dense population of animals and if you stay in a camp site or a lodge located within Ngorongoro, it surely will be an experience to cherish. The Olduvai Gorge, an important archaeological area where bones and skulls from an ancient era was discovered offer critical insight into the history of mankind. It is located within the conservation area and is widely visited by tourists from all over the world.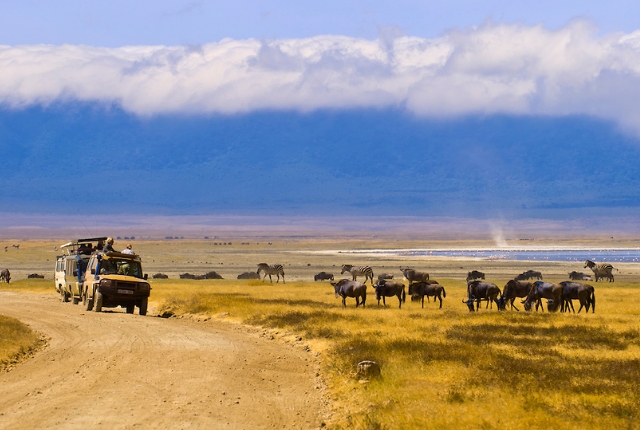 3. Tarangire National Park
Tarangire National Park is generally chosen for a day trip on a tour of Tanzania's best wildlife destinations. Dotted with Baobab trees, the area has numerous species of animals and birds. During the dry season of August and October, animals gather along the river and is a great place for spotting zebras, buffalos, wildebeest, gazelles, impalas and more than 550 species of birds. This national park is considered a delight for birdwatchers. Be prepared for walking safaris during a trip to this park.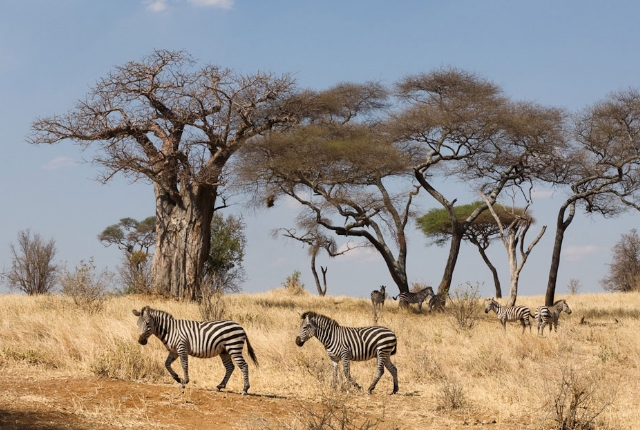 4. Lake Manyara
Lake Manyara is a true depiction of Africa. It is the perfect place to see Tanzania's forests, grasslands, woodlands, swamps and of course its famed wildlife. During the wet season, Lake Manyara is a top draw for most migratory animals and birds.
Thousands of flamingos congregate during this time and you can also see giraffes, buffalos, hippopotamus, big elephants, tree-climbing lions and wildebeest from close quarters.
Baboons are also found in large numbers. Different types of activities like wildlife drives, mountain bike tours, bird watching and canoeing when water levels at the lake are high can be experienced on your visit to Lake Manyara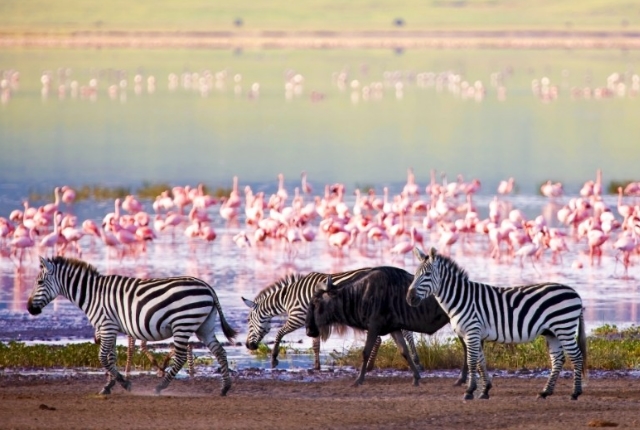 5. Mount Kilimanjaro
The majestic Mount Kilimanjaro is a treat to the eyes. Africa's highest peak, at 5,892 meters, it is a great place for adventure lovers. Climbers can go up its steep slope and reach its snow-capped summits during the dry season, starting late June and continuing till October. Declared a World Heritage site, it was formed by volcanic movement and offers a great trekking trail for mountain lovers. Its slopes are inhabited by numerous species of animals and birds.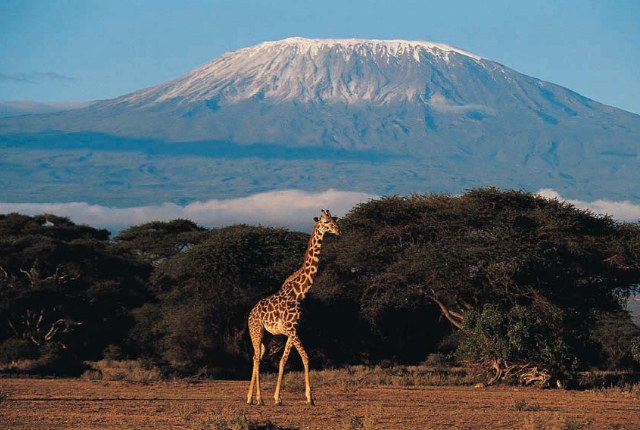 6. Mafia Island
On the east coast of Tanzania lies a scenic island known as Mafia Island. It is an undiscovered area and attracts snorkelers and divers from all over the world. Much of the island has been designated as a marine park that protects the underwater world and the surrounding beaches. It has plenty of coral gardens and huge variety of fishes, making it an ideal place for divers. It is also a breeding site for the rare green turtle and you can witness over 400 species of fish in the waters of Mafia Island. Deep sea fishing and big game fishing is also quite popular in this area.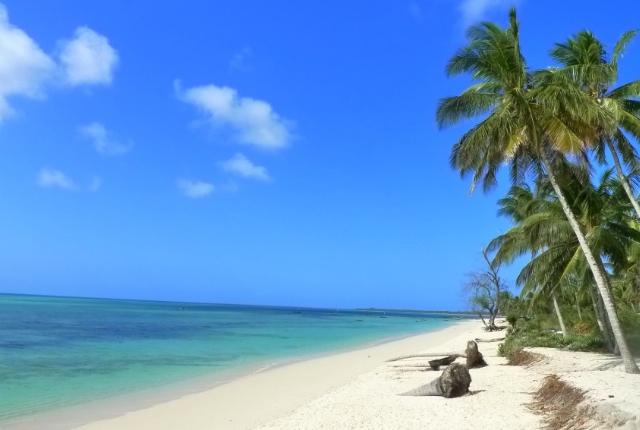 7. Pemba Island
Pemba Island is best described as an underwater haven. Its lush coral reefs, beautiful sea fans and the colourful sponges make it the best scuba diving destination in the Indian Ocean. The northernmost island of the Zanzibar archipelago, Pemba Island enjoys a laidback atmosphere. Tourists to this place are attracted by its abundant marine life and the chance to indulge in adventure sports such as scuba diving and snorkeling. Besides, it is not crowded like other popular beaches and provides a relaxing atmosphere.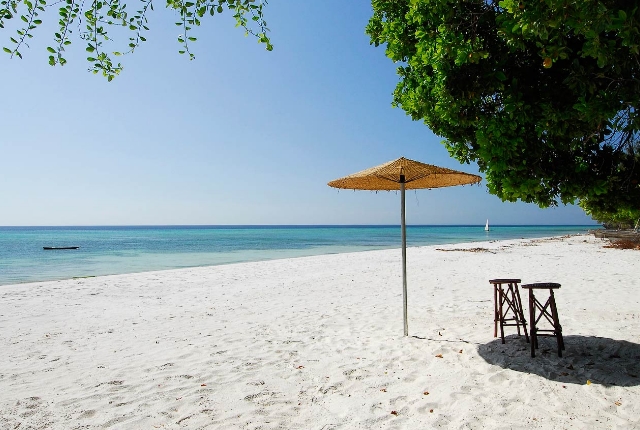 8. Beaches of Zanzibar
The white sand and clear shallow waters of Zanzibar is a major tourist attraction of Tanzania. Comprising of the islands of Zanzibar and Pemba, the Zanzibar archipelago has some of the finest beaches in the world. Its optimal positioning along the Indian Ocean has made it a trading center and has a busy port, numerous Arabian townhouses and plenty of narrow alleyways.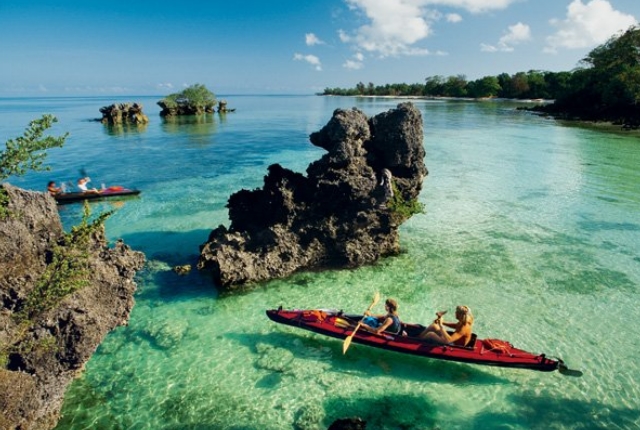 9. Selous Game Reserve
The largest game reserve of Africa, Selous Game Reserve covers 5 percent of Tanzania's total land area. It has huge expanses of grasslands, plains, woodlands, rivers and hills. Although, its southern part is undeveloped and is forbidden for tourists, you can travel till the Rufiji River which has a big catchment area where big game animals are found in abundance.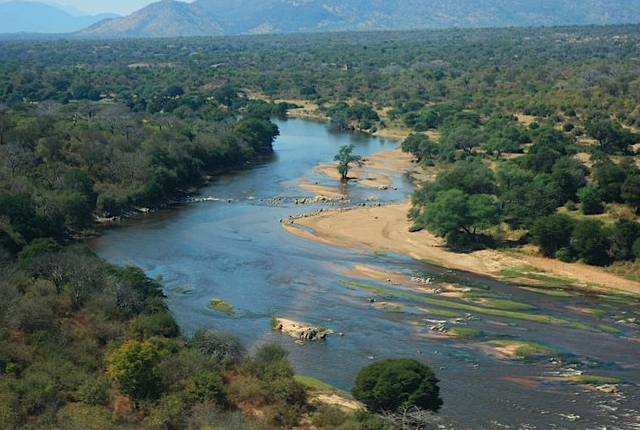 10. Lake Victoria
Fishing and boat trips, bird watching and hiking are some of the popular activities along Lake Victoria, the largest freshwater lake of Africa. It is a quiet area perfect for a great vacation. You can take a trip of towns such as Musoma, Bukoba and Mwanza when in this region.