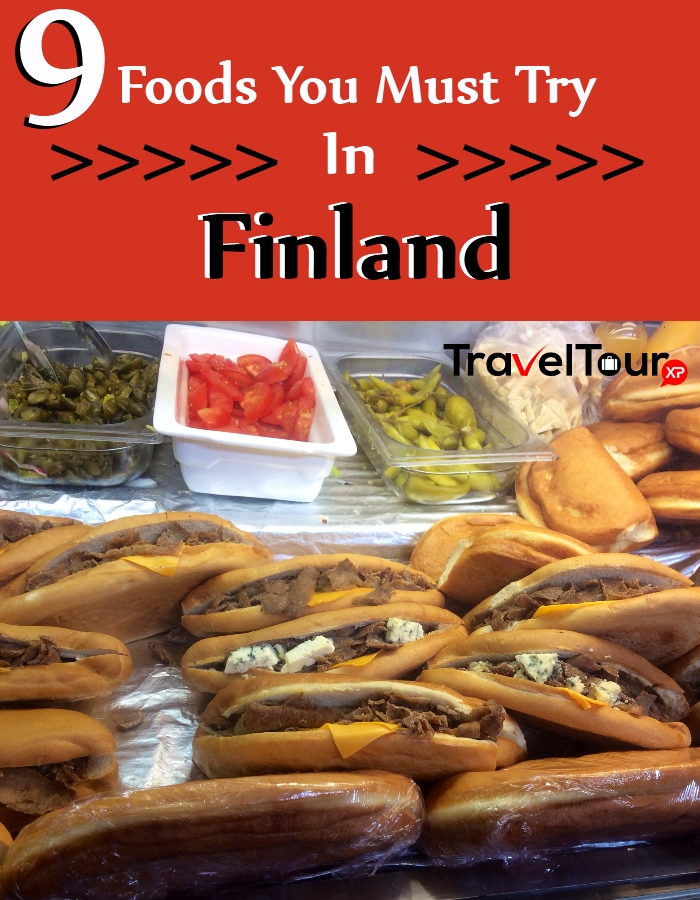 Being in a foreign country and not checking out its dishes is the saddest thing ever. Finland, a country where the food is widely influenced by the neighboring nations, makes a place you must check out the food of. To make it easier for you, down here are given the top 9 foods of Finland, you must not return without tasting. Do go through them all and check out whenever you be in Finland.
Top 9 Foods You Must Try In Finland
1. Karjalanpiirakka
This item of Finland refers to the pastries which was primarily originated in the eastern province of kaelia. Also refers as the Karelian pies, it is said that these fit in your hand and melts as soon as you put into your mouth. The crust of the pies is made in the traditional style using rye flour and the inside is stuffed with potatoes, carrots and rice. These pies taste delicious when eaten with egg butter spread at the top.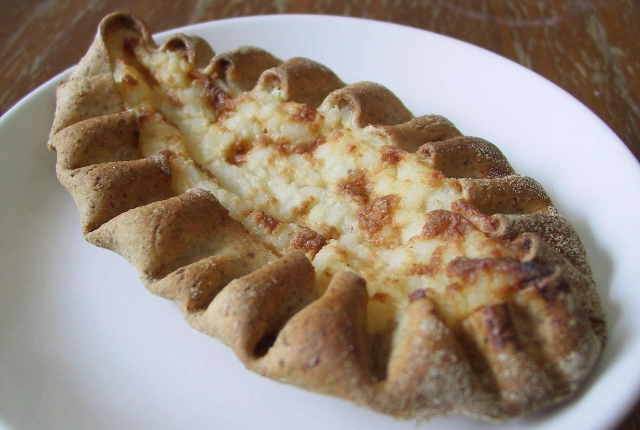 2. Grillimakkara
Ask any Finnish person about the main summer dish. The answer would be that the summer remains incomplete without this recipe. It basically is a big fat sausage made after grilling and is enjoyed with mustard and a glass of beer. Finish people love to have it very often in summer. The children of this country have grown up enjoying this food in summer and at times it is even enjoyed during winters. Make sure that if you happen to be in Finland in summer, you must check out this dish else you might experience some difficulty finding it.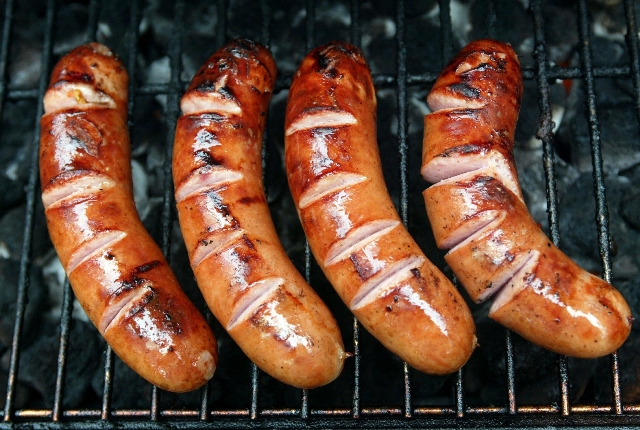 3. Korvapuusti
Also translating as the "slapped ears", Korvapuusti is more of a cinnamon bun. Those who have eaten these buns consider these as the best buns ever. The buns can be eaten anytime along with a cup of coffee to control the appetite. Unlike other European buns, it is extremely difficult to stop at just one or two Korvapuusti. Do you think you should miss these buns for anything now? Have and then share your experience.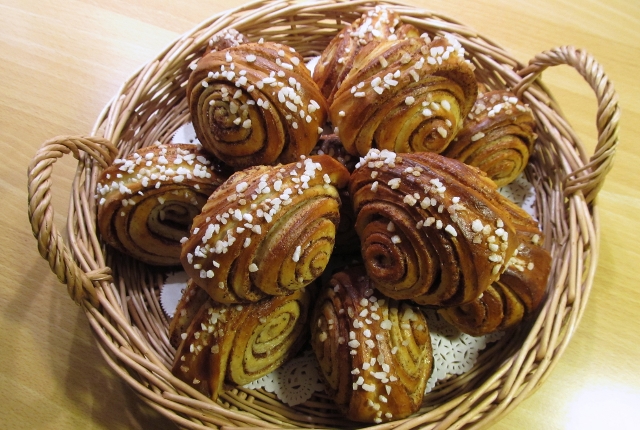 4. Kalakukko
Kalakukko is very much similar to the above mentioned Finnish Karelian pies but these are slightly bigger in size and are made from fish. These dish is filled commonly with muikku, which is a small herring like fish commonly found in the Lake District in the eastern part of Finland. There was a time when this recipe as thought as a packed lunch but it makes a complete meal as it contains all the major ingredients of Finland. Do check it out whenever you be in Finland.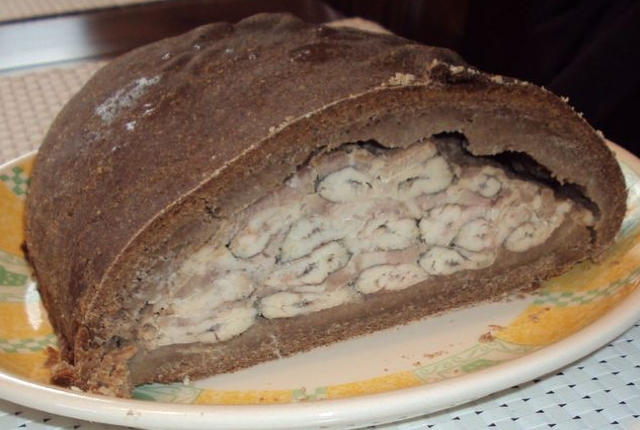 5. Leipajuusto
Also known as the bread cheese, this is a charm of Finland. The cheese is cooked in oven and it squeaks when you take a bite of it. In Finland, people like to have it with served hot and along with the cloudberry jam.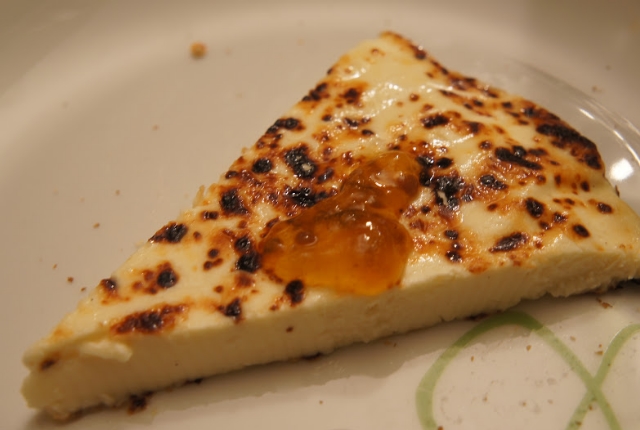 6. Ruisleipa
Also known as the rye bread of Finland, the dish is made from the sour dough and becomes the staple food of this country's diet. Ruisleipa comes in many different varieties but the most popular among all the verities is the reikaleipa which also translates as the "bread with a hole". The bread is dense but usually flat and very heavy. At times, Finns also send it to their relatives living in abroad. The rye bread also comes in cracker version – nakkileipa. These are generally eaten during breakfast along with butter, cheese and other Finnish products, along with soup during lunch and as an evening snack in the evening.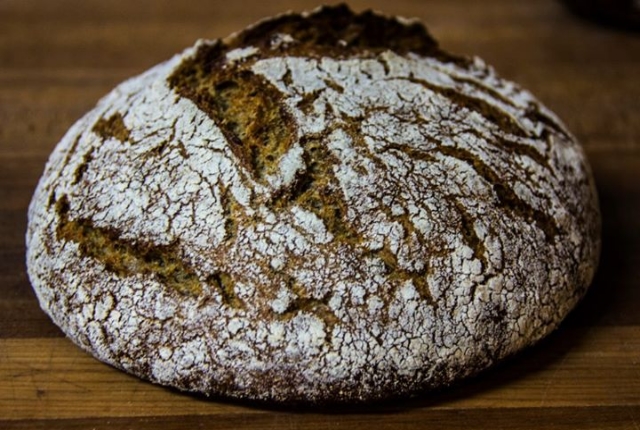 7. Vispipuuro
This dish has the other name as whipped lingonberry porridge. Prepared in the exclusive Finland style, the cold and whipped cheese is made with wheat semolina and lingonberry. People like to have it with milk and sugar. Also, it makes an amazing breakfast. Do check it out as it might be easily available at most parts of Finland.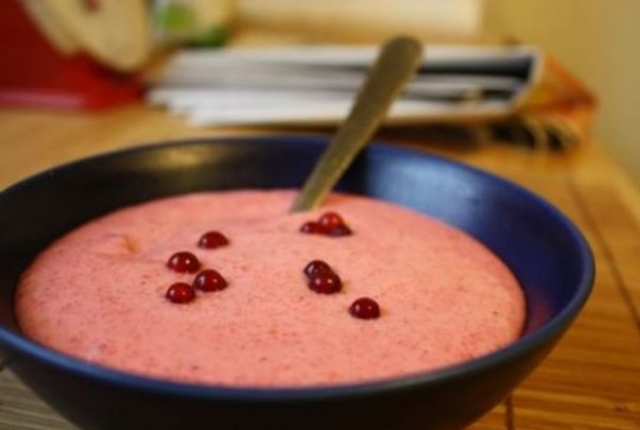 8. Smoked Salmon
Although most of the salmon that you see in Finland comes from the neighboring Norway but you can easily find smoked salmon everywhere in Finland. These are used to prepare a number of dishes. In the market, you will find a number of dishes made using smoked salmon. Do try finding one and enjoy the delicious taste of Finland which is also influenced by the neighboring countries.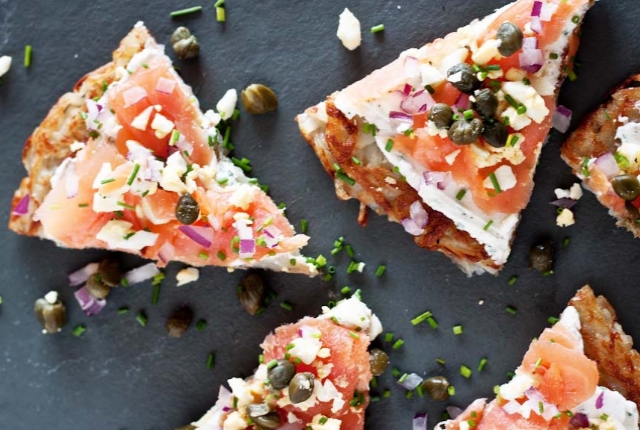 9. Lohikeitto
To make it recognize better, you can imagine it as the salmon soup. Made from salmon, adding potatoes and leek, this is not only delicious but also healthy. You must check out for its flavor, texture and appearance which looks even luscious when garnished with dill.