Paris, a hub of so many famous food of the world is famous among people for its numerous dishes. The dishes are cooked with utmost care and are served at every corner. The best thing about Paris is when people have the dishes with a view of Eiffel tower in front. What can be better than this? There are people who often dream of having lunch, dinner and breakfast on Eiffel tower. There is a lot to explore in Paris but when it comes to food, Paris actually throws a tough competition among its rivals. You might have known about the famous chocolates of Paris but today you are going to know about other dishes as well that are popular not only among the natives of Paris but also among outsider who visit Pairs. Come across these dishes through this article and let's explore a more about the famous food of Paris
Here Are 6 Top Foods You Must Try In Paris:
1. Baguette
There will be nothing wrong in saying that Pairs is the topmost place of earth with highest density of artisanal baguettes that too of top quality. It is so famous that each year a special baguette competition is held in Paris. Make sure that you must grab its taste whenever you visit Paris. I bet you will like it to the extent that you will few more for you way back home.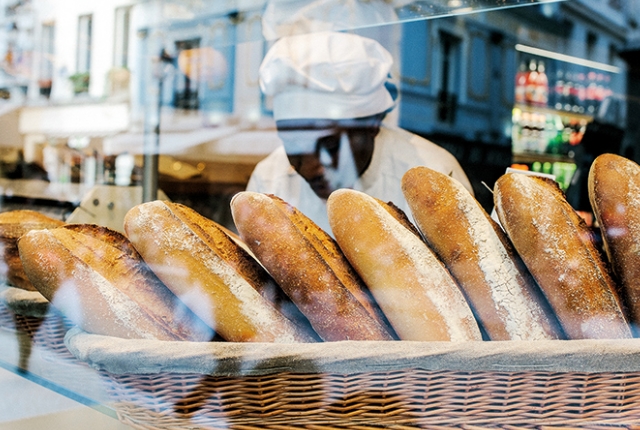 2. Jambon-Beurre
Like those who live in cities, even Parisians go out for their meal. Having the best taste of the world and also light to the body, jambon-beurre makes a wonderful sandwich. Easily available in all the corner bakeries, won't cause you much trouble to find. Coming as a fresh half-baguette, jambon-beurre has its inside filled with cool butter and garnishes beautifully with "Jambon De Paris," cooked ham of pinkish hue with optional cornichons.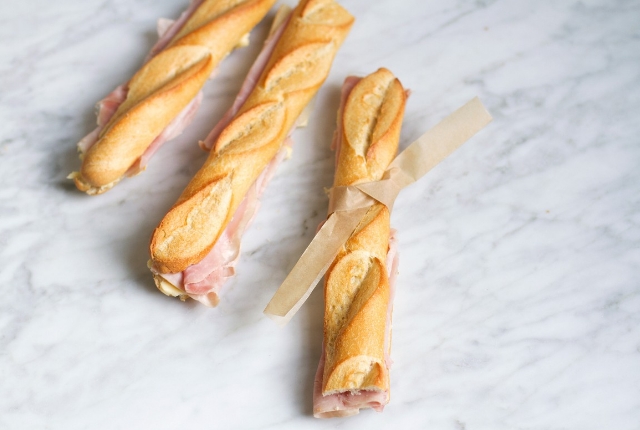 3. Caramels
In your country yu might have heard about caramel but in Paris it is famous throughout. It comes with amazing texture and possess rich buttery flavor. Once you have these, you will definitely feel like your life has changed. There are special caramel shops where people stops by to have their bags full of caramel. You also have these when you next visit Paris.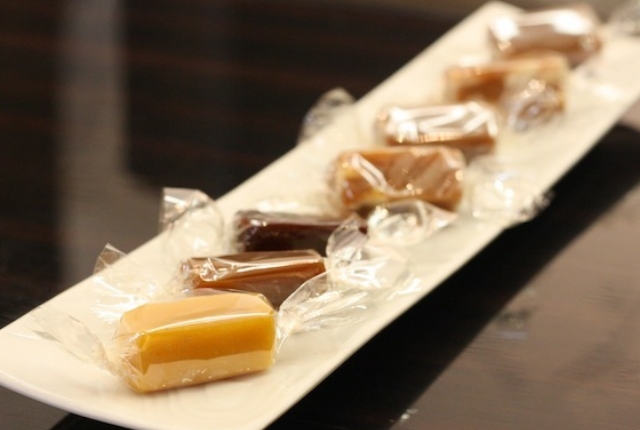 4. Chevre Chaud
Chevre Chaud, the French salad is the famous bistro dish of Paris. Combined with shallots vinaigrette, tomatoes and melted goat cheese on bread, Chevre Chaud might look like a normal French salad but it is the taste that matters more. Take it anytime and you will ask for it again.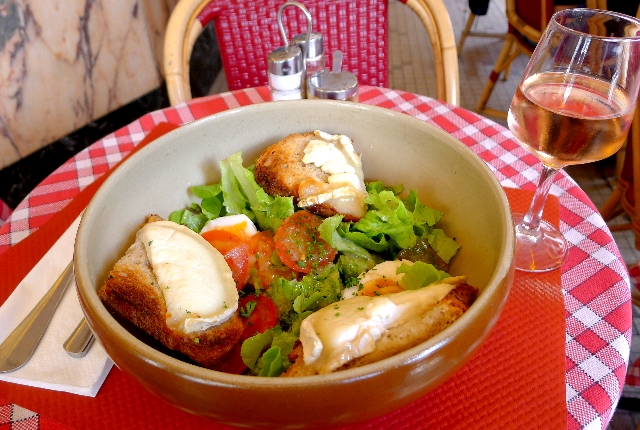 5. Pain Au Chocolate
The flaky croissant filled with butter and dark chocolate no only looks amazing but taste wonderful too. French people have it with their famous espresso at the time of breakfast. It is not only the chocolate that plays the main ingredient but other ingredients like hazelnut and cream also play an important role. Available in different flavor in different shops, pain au chocolate definitely makes a must try dish.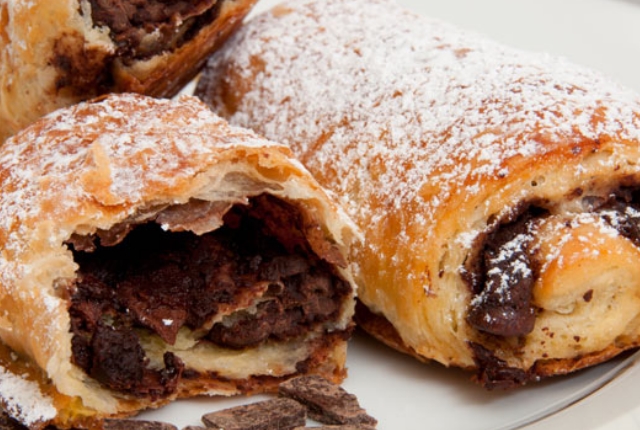 6. Croquet Monsieur
If you are the one who ask for extra cheese in your pizza then this is your dish. It is grilled ham rich in extra cheese usually Emmental and Gruyere. It acquires another name as Croque Madame when it is topped with egg and served fried. French people often have Croquet Monsieur while having lunch, however, if you are in Paris, than you can have it anytime.