With great historic heritage, art and culture the capital city of France, Paris attracts thousands of visitors regularly. Paris indeed is a city that has witnessed many big historic incidents that are very important to world. There is no shortage of death, destruction, incidents of execution and violence in the city in past (past means not recent past). For this reason there is no shortage of stories of ghost and haunting in an otherwise city of art and culture. Mankind's fascination for stories of ghost, supernatural and haunting is not new. That is why there are haunted tours for tourists in cities that have such heritage. Paris is one of such cities that has some places connected with ghost and haunting and creepiness.
Here Are 5 Top Haunted Attractions For Tourists In Paris

1. The Catacomb Of Paris
The people of France or Paris has a way of representing everything artistically in a kind of lyrical poetic way. Same thing is done to the famous catacomb of the city where thousands of bones of dead people are kept in artistic, organized way for tourists. This catacomb for dead people of Paris was started in late 18th century. The place really gives shiver seeing millions of human remains. People have claimed to see apparitions here. Some are even videographed too.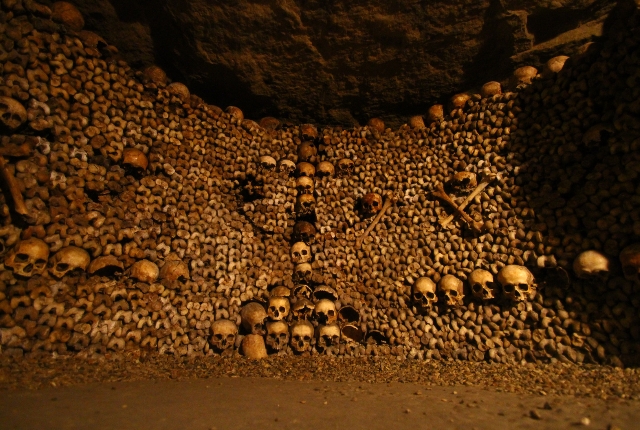 2. The Ruins Of Bastille Fort
The seat for French revolution had seen many incidents of bloody execution, infamous incident of imprisonment, mysterious events like staying of Man in The Iron Mask in the castle. So it is no wonder that such a place will have incidents of ghost sighting and haunting. People report haunting of ghosts in the remnants or ruins of Bastille castle on Henry V Boulevard and 75011 of Paris.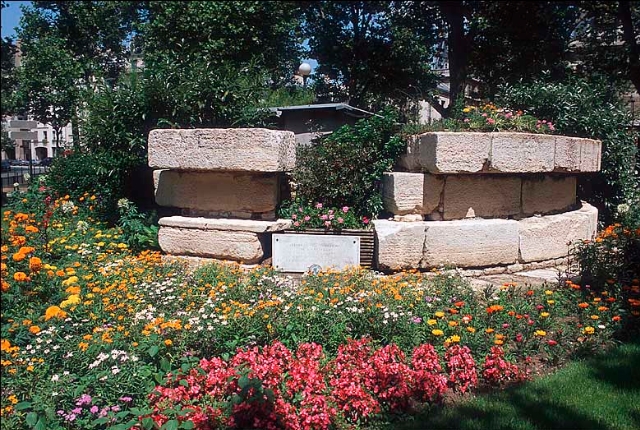 3. Notre Dame Cathedral
If you are visiting Paris for its art, architecture then this world famous cathedral will satisfy your that hunger along with craving for seeing haunted places in Paris. Notre Dame the almost thousand years old French Gothic architecture marvel has incidents of ghost haunting in it. People or ghost hunters have reported that mostly royal ghosts haunt Notre Dame. Some people even say that the gargoyles of this church come alive from time to time.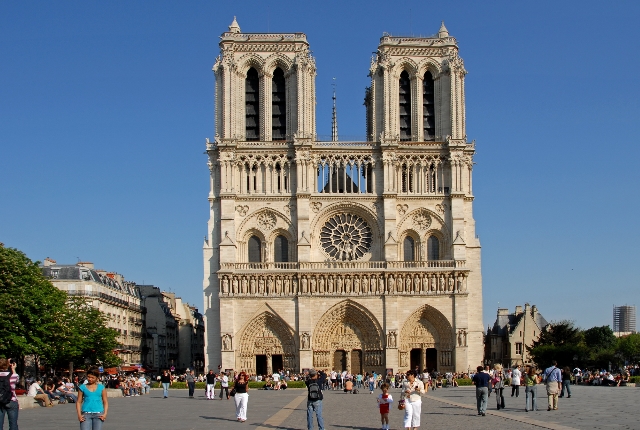 4. Pere Lachaise Cemetery
This  cemetery of Paris houses largest amount of graves in the city. The interesting fact is some of the graves belong to great artistic, creative persons like writer Oscar Wilde, singer Jim Morrison etc. Besides there are tombs of people who died in different political incidents in the city too. The architecture of some graves also can attract attention of a visitor. Such a place certainly will have no shortage of ghosts. People have claimed to see Oscar Wilde and Jim Morrison here in this cemetery. There are other ghosts as well.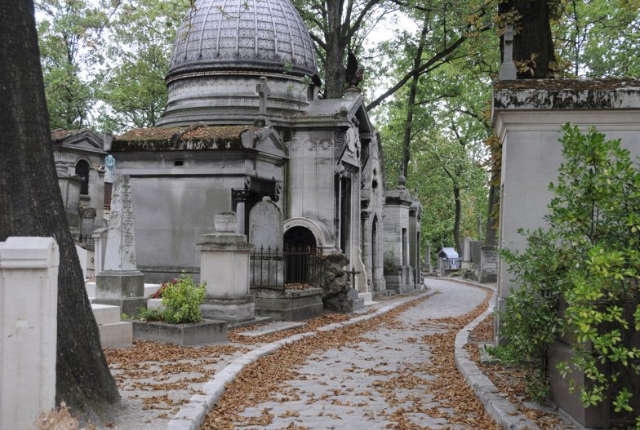 5. The Vampire Museum
Not exactly a haunted place but this will surely give you sufficient creeps if you have faith in ghost and vampires. A private museum founded by self proclaimed vampire expert Jacques Sirgent is full of articles related to tales and legends of vampirism. Mr. Sirgent has taken the business seriously and collected some original things like masks. crossbow etc which are said to have been used to fight real vampires in past. There are old photographs related  to legends of vampires too. A must visit place for a tourist who like to visit creepy places. Situated near Porte des Lilas in Paris.