Comoros is a group of 4 islands off the African coast, on the eastern side, situated between the historic Mozambique and Madagascar, in the Indian Ocean. Although the country is sparsely populated, it is also one of the lesser known countries of Africa. Considering Africa is majorly unexplored still, we shall discuss and find out what Comoros has to offer! The place oscillates between history and biodiversity in the true sense of the term. Comoros Islands, made up of Ngazidja (Grande Comoro), Mwali (Moheli), Nzwani (Anjouan) and Mayotte, the oldest of the islands.
1. Mount Karthala
What can be more intriguing than visiting the site of an active volcano, and one of the largest (7,746 ft) at that! It lies at the southern part of Ngazidja Island. Mt. Karthala, at Moroni the capital city of Comoros, houses the active volcano and hiking upto it to see the same, can be an enriching experience. The mountain here is also popular for some exquisite bird-watching.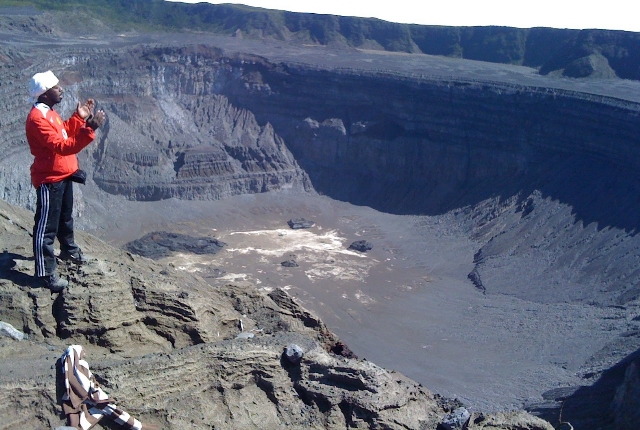 2. Moheli
This place is a favourite when it comes to biodiversity and natural ecosystems. Moheli amongst all the islands is renowned for its diverse wildlife. One can spot turtles at the beaches here, amongst other endemic bird species. Parc Marin de Mohéli, is a protected area and is home to a variety of animals, reptiles alike. Itsamia, a village in Moheli, a sea turtle nesting site, attracts tourists over different parts of the world. At this forest one can get to see, the iconic largest fruit-bat in the world.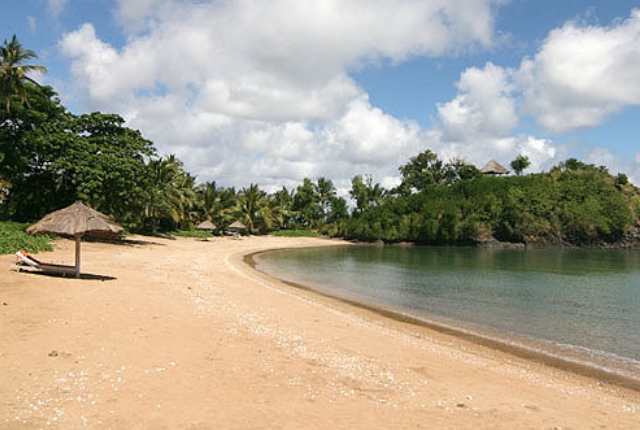 3. Lac Sale
On a first look at the site of Lac Sale, Grande Comoros, one might think it's as good as a crater. It is. The place is often called a holy place. This site is popular for its natural, hot sulphuric springs.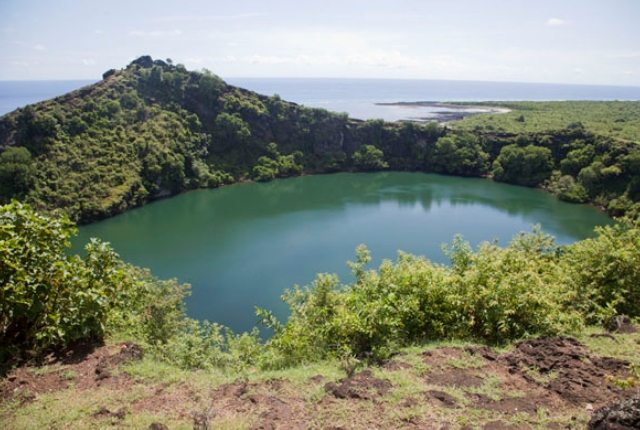 4. Moroni
The capital city of Comoros, this city is the Swahili town of Comoros. The city houses all the important places, like the government buildings etc. the old Friday mosque, or the Badjanani Mosque is worthy of mention, since it attracts tourists from all over to this holy place of worship for its intricate stone architecture. The city is ancient and vintage, and reflects well of its past.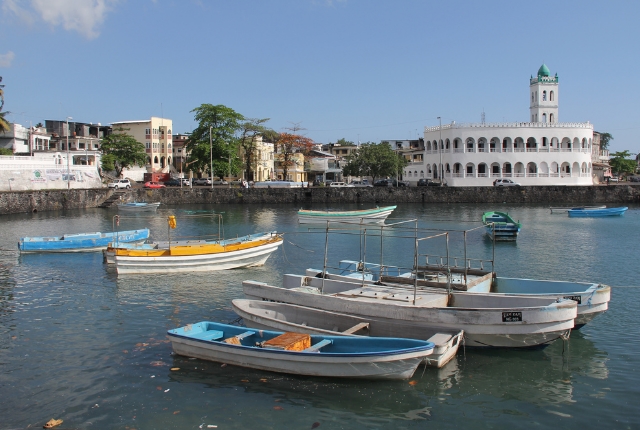 5. Mahore/Mayotte
This island is also called the island of the French, as its influence can be well noticed in the architecture. The unique selling point of this island are the white sandy clear beaches and scuba diving. Scuba diving can be a viable option at Mayotte, since all scuba divers can experience an array of aquatic wildlife underwater and bright coral reefs which make the diving experience memorable.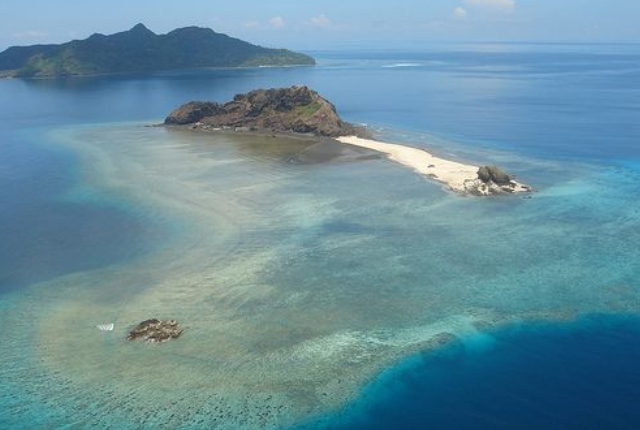 6. Anjouan
Also known as Nzwani is said to be the most alluring of all the islands of Comoros. Anjouan is partly responsible for branding Comoros as the 'Island of Perfumes'. The air is thick with the aroma of cloves and 'ylang ylang' flower. These are used to make essential oils, making Comoros one of the largest exporters of vanilla and spice. The place is truly enigmatic and intriguing.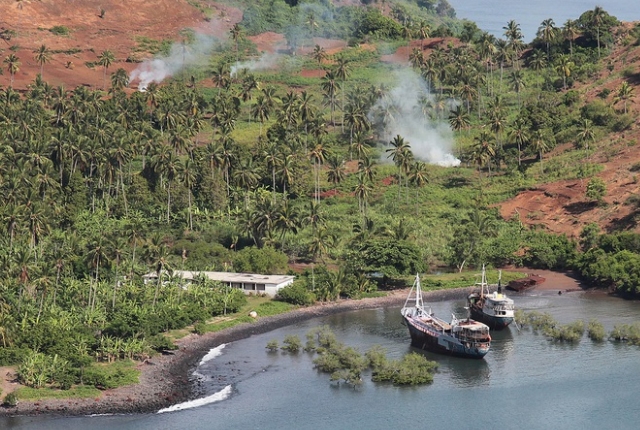 7. Chomoni And Bouni Beach
The beaches are a must visit in Comoros. Predominantly all the beaches are beautiful, however, there are a few worth mentioning. Chomoni and Bouni beaches are white sandy beaches, which offer a thrilling experience underwater. Chomoni beach also has rocks formed out of volcanic lava. Riding in a 'dhow', which is a traditional trading ship, is also a part of this exciting package of Comoros.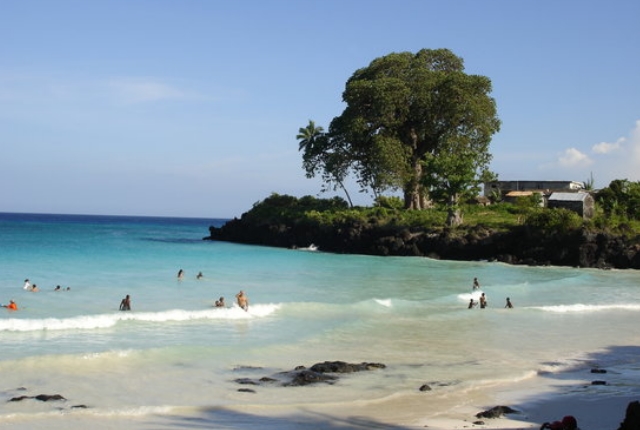 8. Dziancoudre Waterfall
This waterfall is located in Mutsamudu, Anjouna, is a place where serenity can be experienced. It is here too, that the aroma of ylang ylang and cloves can be smelled heavily.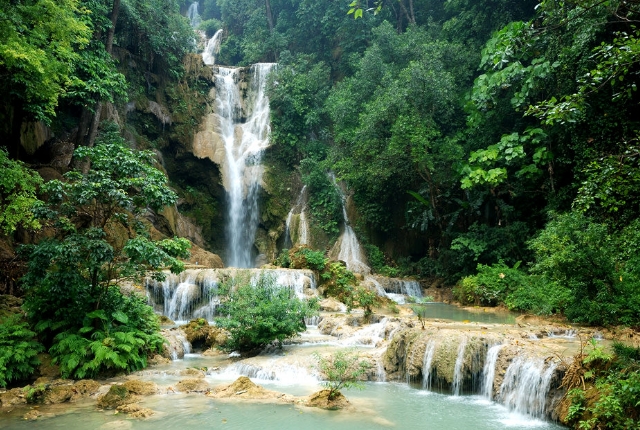 9. Shirazi Mosque in Domoni
One might easily surpass this place as of those, but this mosque is one of the oldest mosques in Comoros built by the Shirazis from Persia. The place is all about ancient architecture and historical importance.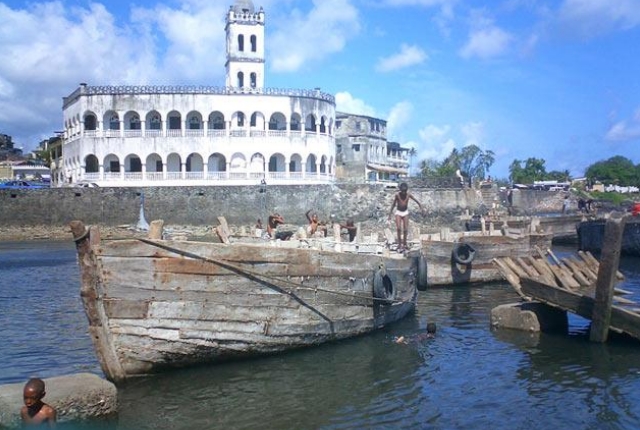 10. Mitsamiouli, Galawa Beach
This place is known for its crystalline beaches. And it is perfect for scuba diving. The deep water bank situated at Grande Comoros is best visited for the coral reefs, and shark visits along with sea rays. Since the place is mostly secluded and isolated, it is a good spot for relaxing during the summers.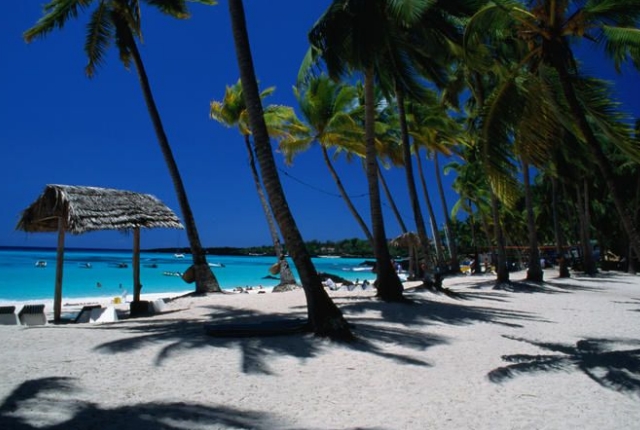 If you make a list of tourist destination in Comoros, then your count will never stop. However, this piece of content mainly focused on some of the top places that you should never miss when you are in Comoros. Comoros have many things to offer to its visitors. Here you can visit many places and do many things for your entertainment.