Blessed with plethora of enchanting beaches, Seychelles is an incredible archipelago that comprises about 115 fabulous islands in gigantic Indian Ocean. This country in East Africa boasts abundance of nature reserves, coral reefs, and unique wild and marine life, particularly rare species of tortoises. Victoria is the capital of this nation, and it is located on the most popular Mahé island of the archipelago. So, if you are planning to enjoy beach holidays in Seychelles in the coming vacations, learning about some of the most popular beaches on the archipelago can make your vacations more entertaining and interesting. Read on to discover them.
Find Below Nine Most Spectacular Beaches In Seychelles To Explore During Your Beach Holidays:
1. Anse Lazio
One of the most amazing beaches in the Seychelles is Anse Lazio, which is situated on the second biggest island of the archipelago i.e. Praslin. The turquoise water and soft white sand of this amazing beach offers you a wonderful experience as you explore it. To the right side of this beach Anse Lazio, you will find the Pointe Chevalier. Don't miss watching the enchanting view of sunset in the evening when visiting the beach.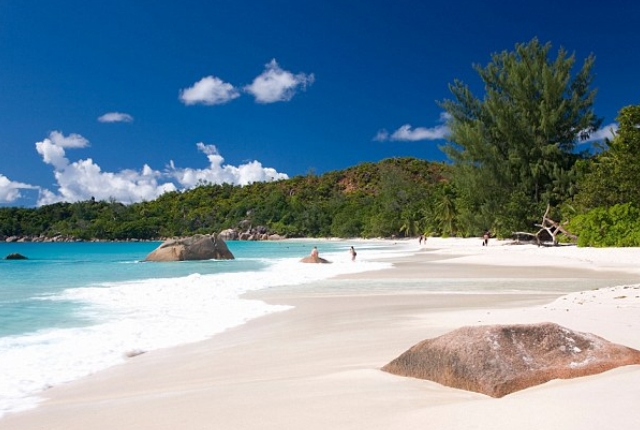 2. Anse Major
You can find the popular Anse Major beach to the northwest side of the island Mahé. You can reach this amazing beach either by hiking on the Anse Major trail or via a boat. The beauty and pleasant atmosphere of this beach is sure to stun you. Anse Major beach appears golden in the glazing sunlight. Watch wonderful water waves crashing the old granite rocks that outline the beach. Enjoy swimming and snorkeling when visiting this exquisite beach in Seychelles.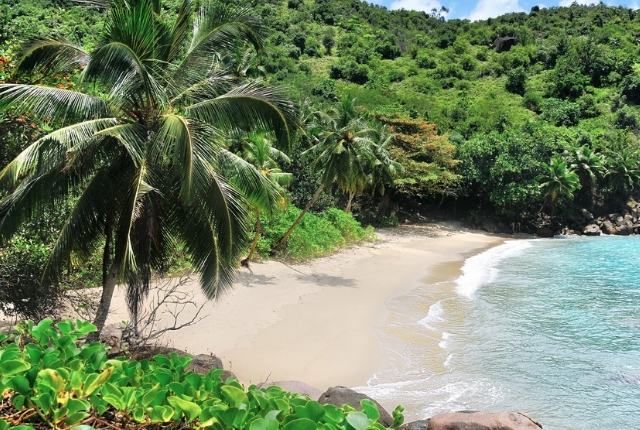 3. Anse Aux Pins And Turtle Bay
An extensive stretch of beautiful coastline that you can find on the south-east coast of Mahé along with the Turtle Bay helps you discover some most exotic narrow beaches with fabulous shallow waters when in Seychelles. Walk on the rocky, sandy amazing outcrops discovering incredible marine life that you can spot in the unique rock pools here. Swimming and snorkeling is fun here.You can find that the fishermen utilize this coastal area to catch fishes by setting traps and hunt octopus during the low tide.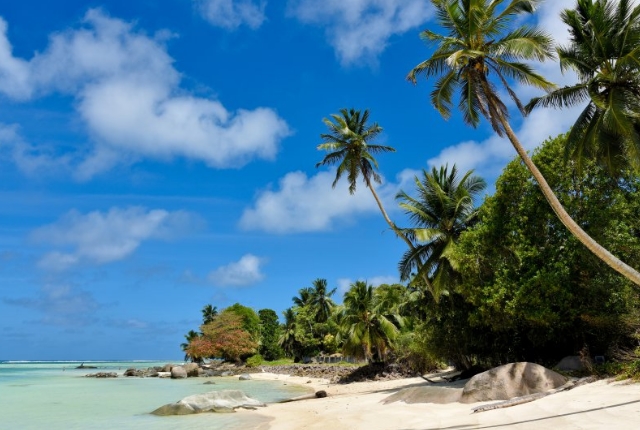 4. Anse Royale
Plan to visit Anse Royale, which is quite longer than other exquisite beaches you can find on Mahé. The rough sea in its vicinity is well-known for protecting it. Enjoy swimming in the pleasant waters of this secluded yet safe beach. May to October is the best time to visit this fabulous beach.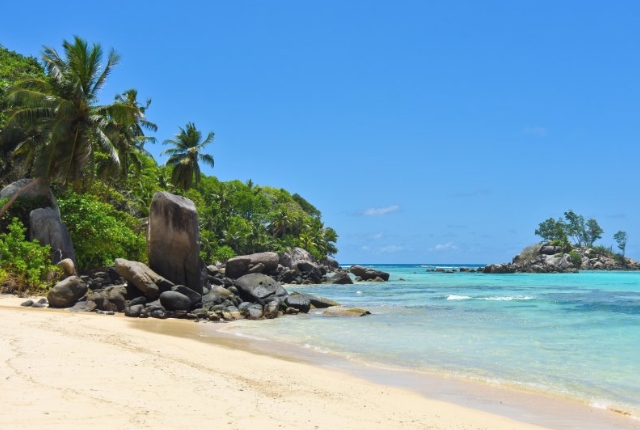 5. Petite Anse
Don't miss visiting Petite Anse, one of the most idyllic beaches on Seychelles. You can find a rugged volcanic cliff on its one side and a beautiful arc of blue sea water hitting the sandy coast on the other side. The stunning backdrop of the granite boulders and lush forests offer you a spectacular view. Enjoy swimming in the tranquil waters here.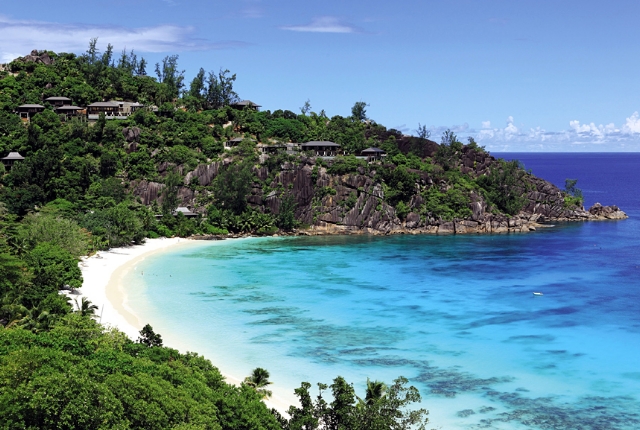 6. Anse Intendance
Make sure you visit the breathtaking Anse Intendance beach that is situated on the south of Mahé. This beautiful beach has no reef which is why waves here are bigger than other beaches making Anse Intendance one of the best destinations to enjoy the water sports of surfing. Also, this exotic beach is also famous destination for sunbathing.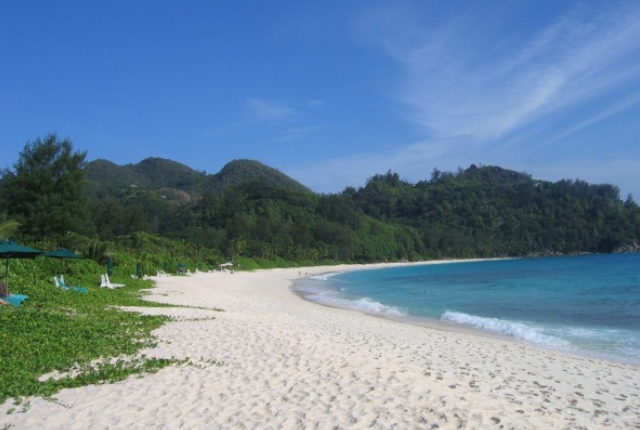 7. Beau Vallon
Beau Vallon is a spectacular bay with beach with clear waters and white sand that you can find in the northwest of Mahé. You can enjoy safe swimming here. Staying at one of the hotels here offers you a great opportunity to enjoy a host of water sports. Explore diving centers here. Also, this amazing beach is safe for kids as no rocks and no strong waves and currents are observed over here. Have a great fun time with your kids at Beau Vallon.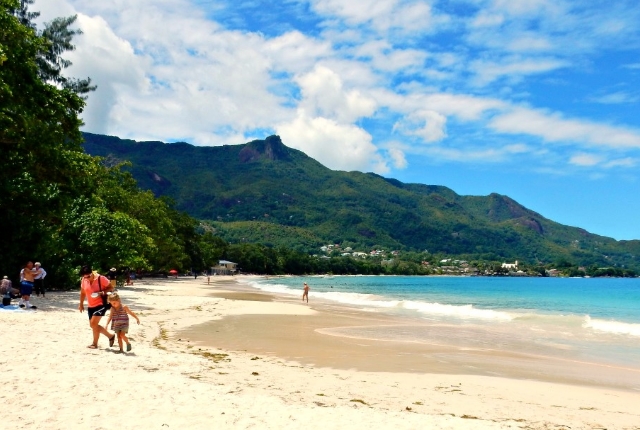 8. Anse Bonnet Carre
Another worth-visiting beach in Seychelles is Anse Bonnet Carré, which you can find in the south of the third biggest island in Seychelles called La Digue. This beach is often secluded and you can enjoy exploring it by walking. Enjoy hiking along the coast in the wonderful white sandy of the beach. You get to see some rocks here. Shallow water here is often warm that offers you a perfect environment to enjoy a relaxing experience.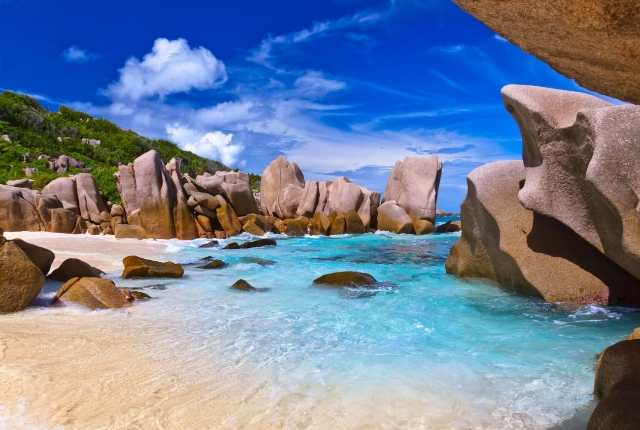 9. Port Launay
You can't afford to miss visiting the stunning, incredible Port Luanay beach that you can find in the west of the Mahé. It is well-known as one of the most spectacular beaches on Seychelles and also popular as Marine National Park. It is often crowded with people during the weekends, yet you can find it well-maintains. Don't miss enjoying swimming in the clean, pleasant waters of this beautiful beach. This beach is also quite famous for enjoy snorkeling.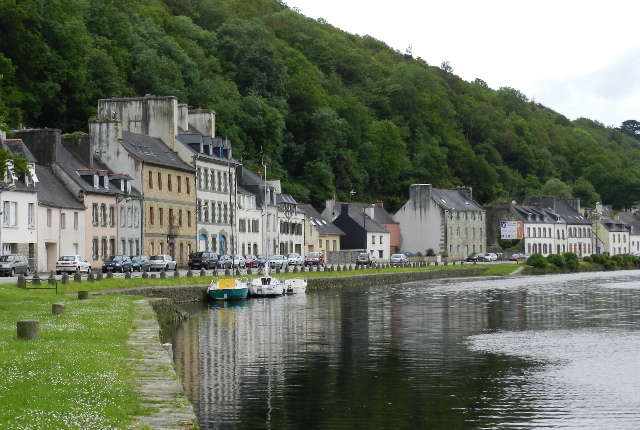 Now that you know these nine outstanding beaches in Seychelles to explore, make sure you visit each of them while vacationing on this exquisite archipelago in East Africa.