California is one of the most visited tourist destinations in the Unites states. Featured in countless movies, this golden state offers a large number of beautiful beaches, majestic mountains, gorgeous coastlines, national parks, serene desserts and stunning natural attractions. Not only its family-friendly theme parks and Disneyland will keep you entertained, it has number of exciting towns and cities with spectacular sights to visit. While Golden Gate Bridge is a must see attraction, some of the best sights that will amaze you by its beauty are outside the cities. With Tall rose wood trees, salty seas, scorching desert and limestone rock formation, California is full of amazing experiences to discover.
1. San Francisco
Sun Francisco, located in northern California, is an exciting fun city on the tip of a peninsula, surrounded by San Francisco Bay and the Pacific Ocean. The stunning and iconic Golden Gate Bridge is the city's number one attraction.
The hilly landscape with year-round fog, colorful Victorian houses, the huge skyscrapers, and cable cars is the major attractions of the city. Just off the coast sits the Alcatraz Island, the home to a notorious prison.
The city offers a wealth of activities. From beaches, parks, museums, forest and shopping, there are so many places to visit; it is just not possible to complete them in one trip. The California Street Cable Car is an Icon of San Francisco. It is the last manually operated cable car system left in the world. Just three remaining out of 23 lines, they offer a beautiful view while visiting the city.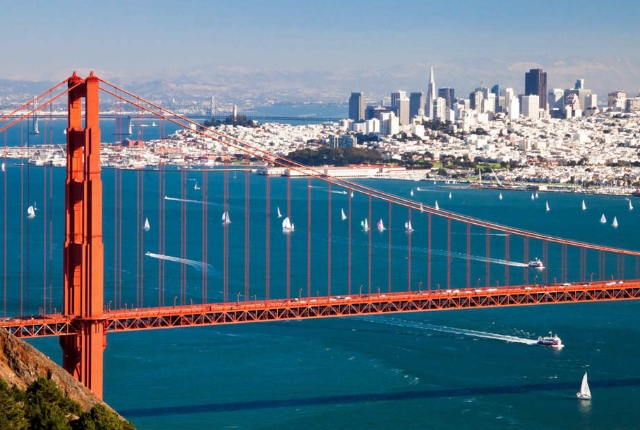 2. Santa Cruz, California
Santa Cruz is one of the surfing capitals of America. It is a small coastal city at the north end of Montrey Bay in California, with a population of nearly 50,000; but due to its beautiful beaches and its own museum devoted completely to sports and bohemian vibe, it attracts visitors from all over the world. The main tourist attractions of the city are Beach Amusement Parks, Boardwalks and the mystery spot.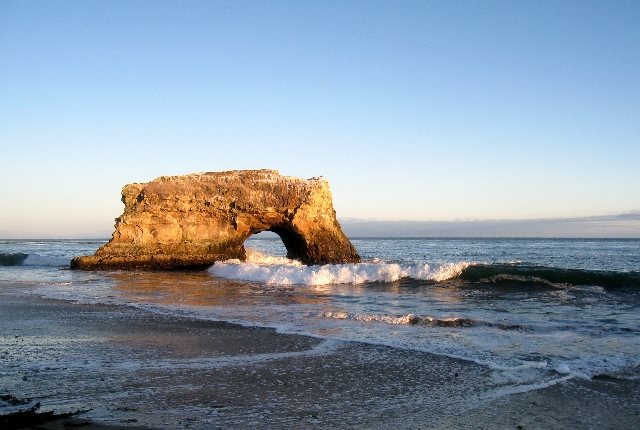 3. San Diego
San Diego, located near the Mexican Border along the coast of the Pacific Ocean, is one of most gorgeous and popular cities with plenty of beaches, mild climate and lot of family attractions. The most popular among them is America's Premier zoo placed in Balboa Park surrounded by beautiful flowering gardens. The other family attractions of this coastal city are Sea World and Birch Aquarium. People from all over the world visit this place to learn about marine life.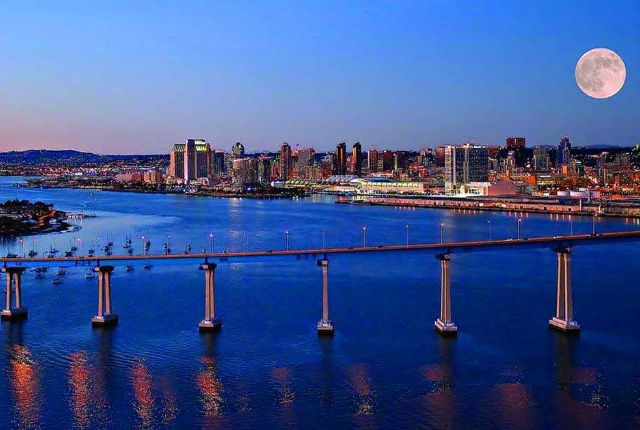 4. Santa Barbara
Santa Barbara, located in north of Los Angeles in the southern part of California, is a beautiful coastal city with beautiful beaches. Most tourist visit Santa Barbara because of its mild temperature, relaxing beaches and California Mission-Style architecture. The most popular attraction of Santa Barbara is Mission Santa Barbara and the Stearns Wharf. Other places of interest are Santa Barbara Museum of Art and Santa Barbara Botanic garden for nature lovers. Families can enjoy their day picnicking in The Santa Barbara Zoo. There are nice luxury resorts for a relaxing holiday.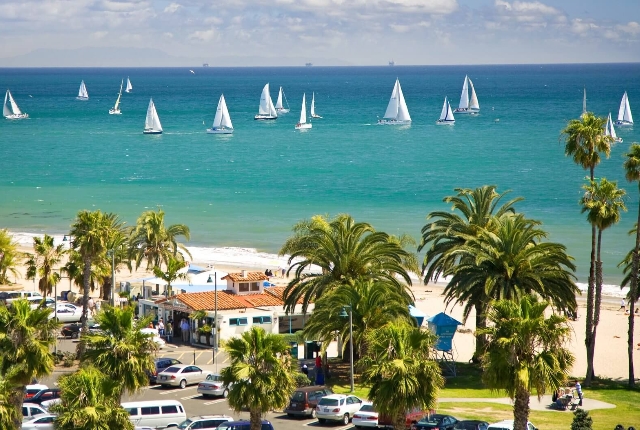 5. Death Valley
Death Valley is a desert valley located near the Sierra Nevada Mountains in Mojave Desert encompassing much of Death Valley National Park in the Eastern California is the lowest, driest and hottest Area of North America. Below-sea level basin, record summer heat and steady drought make this the land of extremes.
The park has wide range of geological features like canyons, valleys, sand dunes etc.
and known as America's driest and hottest spot. But still with its extremes, the park receives more than a million visitors each year because each extreme has a striking contrast. Like towering peaks are frosted with snow in winter. Though it is called Death Valley, it features great diversity of life that survives despite its extremities. The majority of the viewpoints and sights are reachable only by long cross-country hikes and that too during spring and summer.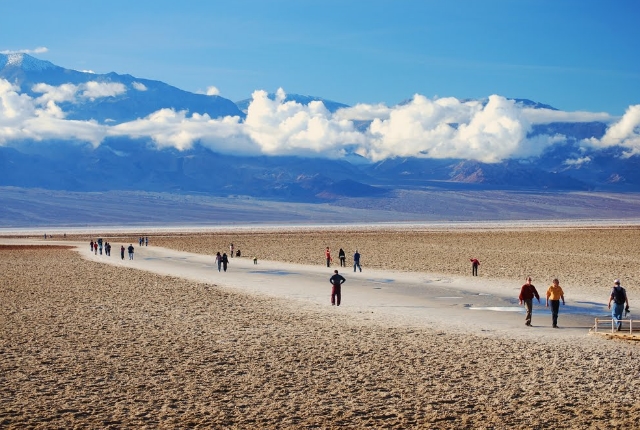 6. Sequoia and Kings Canyon National Parks
Located near each other, both of these National parks in Southern Sierra Nevada Mountains are known for their giant sequoia trees. King Canyon is the deepest canyon in America. Both the parks are home to number of wildlife species like beer, deer, grey foxes. Parks are popular among the hikers and backpackers and ideal place for camping.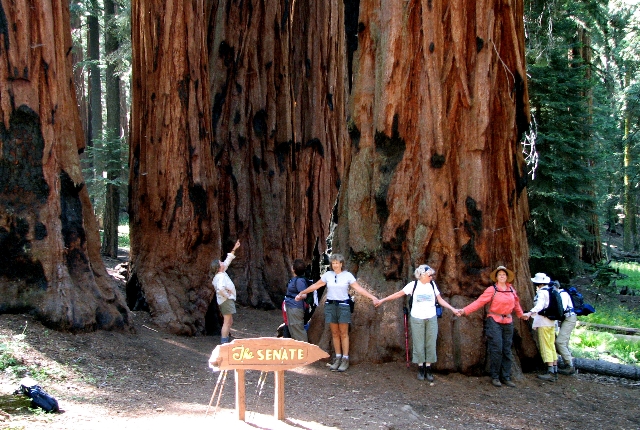 7. Napa Valley
Located in the North California, Napa Valley is known for its renowned wineries and the area is perfect for those charming landscape. The area is best for wine lovers and those who want to get away and pamper themselves in world-class spas, enjoy fun activities like hot air balloon rides, guided bike wine tours, and good accommodation and enjoy food in award winning restaurants.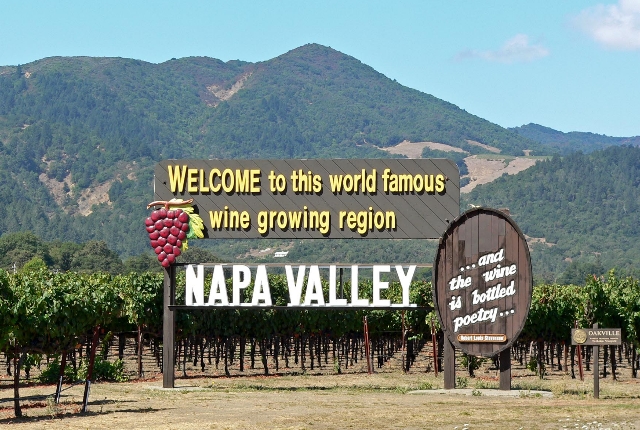 8. Los Angeles
Los Angeles is the second-largest city in USA, southern California and most popular city in United States. This city is known to the whole world for Hollywood, the film and entertainment Industry, which draws aspiring actor and actresses from across the world.
This beautiful city surrounded by valleys, mountain and pacific coast also offers beautiful beaches like Venice Beach, Malibu, world famous amusement parks like Disney land and Universal Studio Hollywood.
Los Angles is the perfect for those who are crazy about celebrities. You can dine at famous restaurants and spot celebrities. LA also has plenty of cultural attractions and museums like J Paul Getty Museum.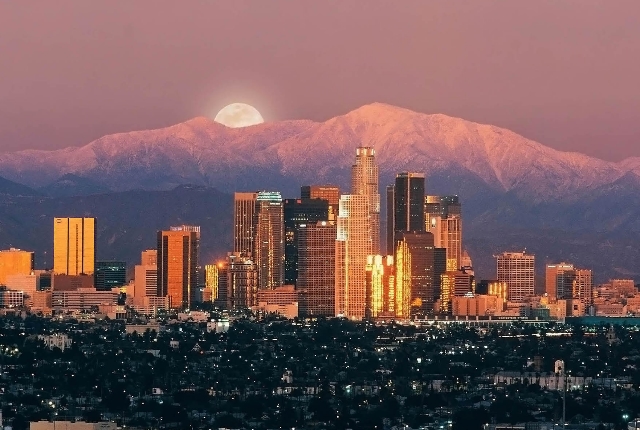 9. Yosemite National Park
Yosemite National park, located in Sierra Nevada Mountains of California, is best known for its stunning granite cliffs, breathtaking glaciers, giant groves, grand meadows, deep valleys, diverse animal and plant life and beautiful waterfalls. Tourist can hike among the trails or drive along the picturesque routes to get stunning views of beautiful landscapes, glacier point and glimpse of wildlife and spectacular view of Yosemite falls..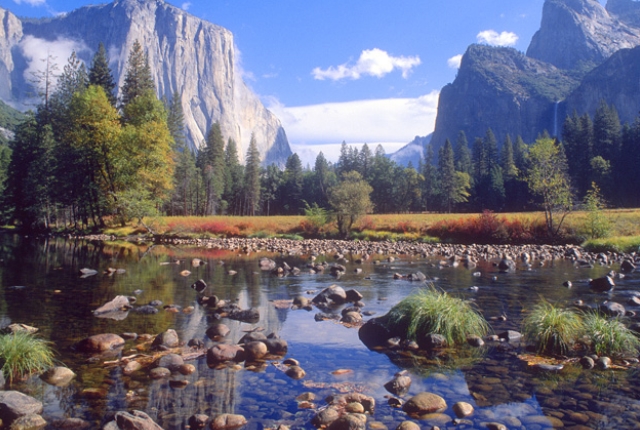 10. Disneyland Park
Disney California Adventure Park in Southern California is a theme park at Disney resort where Disney stories and characters come to life in a very exciting way. Among all the Disney theme parks in the world, this was the only park directly supervised by Disney himself. For creating something for children and parents alike, the park has been designed with attractions like Fantasyland, Adventure land and New Orleans square, giving it a magical Disney touch.