What could be better than taking your kids on the vacation of their lifetime to a Disney Park? However, you will be surprised to know that there are a total of Disney parks around the world. And each of these parks differs in a great many things, including their quality. So if you have decided on choosing only the best for your kids.
Here Is A Ranking Of The Top 8 Disney Parks Worldwide That Your Kids Will Absolutely Love:
1. Tokyo Disney Sea, Tokyo
Hands down the best Disney Park ever, Tokyo Disney Sea is a part of Tokyo Disneyland  and earns rave reviews from its visitors every year.
With lushly decorated themed lands and plenty of engaging theme park attractions and shows centered on Disney's favorite characters.
Some of the park's most noted attractions include Big Band Beat, Fantasmic!, Journey to the Center of the Earth, 20,000 Leagues under the Sea, Venetian Gondolas, Fortress Exploration, Tower of Terror, Disney Sea Electric Railway, Sinbad's Storybook Voyage, Storm Rider, Mermaid Lagoon, Turtle Talk and Indian Jones Adventure: Temple of the Crystal Skull, etc.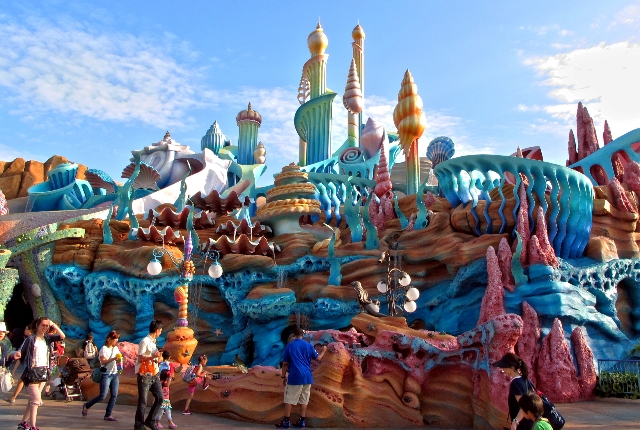 2. Tokyo Disneyland, Tokyo
Second on this list is Tokyo Disneyland which makes it easier for you to visit two stellar Disney parks in one visit. Rated as the best Disney Magic Kingdom Park, Tokyo Disneyland offers the best adaptations of various classic Disney attractions, some of which include the Splash Mountain, Tom Sawyer Island and Pooh's Hunny Hunt. But what sets Tokyo Disneyland apart from other Disney parks around the world is its attention to detail in the matters of cleanliness, maintenance, cast members, entertainment, dining options and show quality.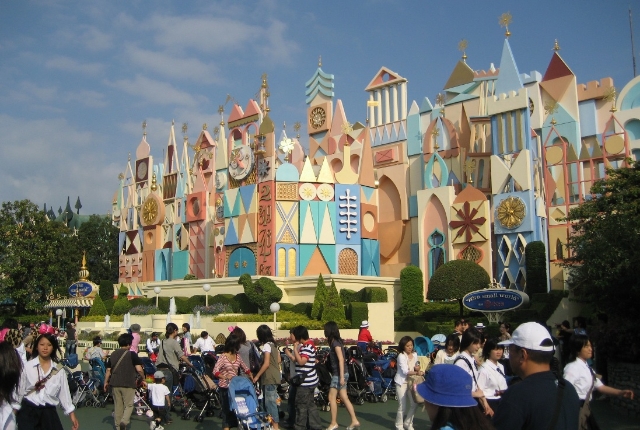 3. Disneyland Park, U.S.A
Taking you down the nostalgic lane, Disneyland Park was the first original Disneyland designed and built by Walt Disney himself in 1955. Originally called Disneyland, the park was renamed to Disneyland Park after a series of similar parks opened up in the complex.
You will really love the way Disneyland has stuck to the basics by not changing much in the park over the years.
In addition to offering the age old intimate spaces and quirky details we miss so much in newer parks, Disneyland features an impressive array of attractions like Castle Park, the Matterhorn, Star Tours, Tiki Room and Indiana Jones Adventure. Entertainment shows and nighttime parades are also quite nostalgic and take you back through the years when the Disney characters first started winning our hearts.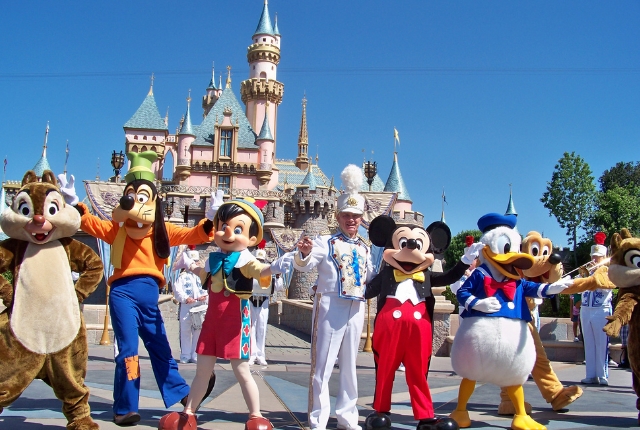 4. Magic Kingdom, U.S.A
As part of the four parks at the Walt Disney World Resort in Orlando, Florida, Magic Kingdom aka Magic Kingdom Park has a unique charm of its own.
It blends in enough nostalgic, classic and contemporary attractions to attract visitors from far and wide.
Some of the park's most noted attractions include the Seven Dwarfs Mine Train, Festival of Fantasy Parade, Country Bear Jamboree, Carousel of Progress, Hall of Presidents and the People Mover. Whatever it lacks in terms of charm, it makes up for it in terms of a grandeur that is hard to beat.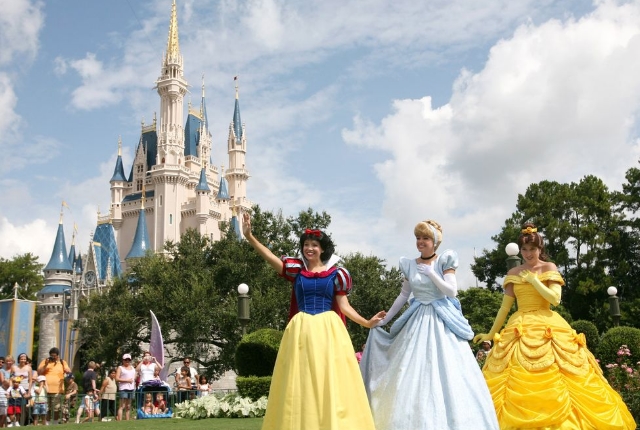 5. Disney California Adventure, U.S.A
As part of the two parks in Anaheim, California, Disney California Adventure shares space with the original Disneyland.
A plethora of new attractions has made this Disney themed park a favorite among kids.
Some of its stellar attractions include Cars Land, Buena Vista Street, Radiator Springs Racers, Toy Story Midway Mania and Luigi's Flying Tires, etc. Disneyland California Adventure is also one of the most comfortable theme parks to visit in the world.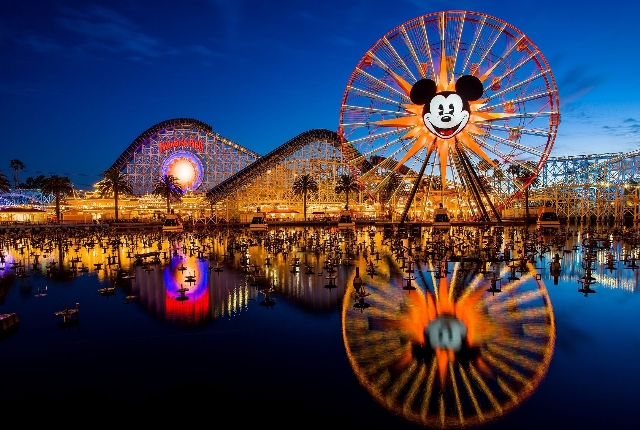 6. Disneyland Paris, Paris
Considered as the most beautiful Disney Park – Magic Kingdom ever built, Disneyland Paris gives you the feel of visiting an ancient Chateau, complete with Disney's famed castle sitting atop a hill.
The park is renowned for offering the best versions of the Mansion of Pirates, Phantom Manor and the Big Thunder and Space Mountains.
Some of the basics like the Indiana Jones coasters are also exciting for kids while the dragon at the basement of the castle will blow your mind away for sure.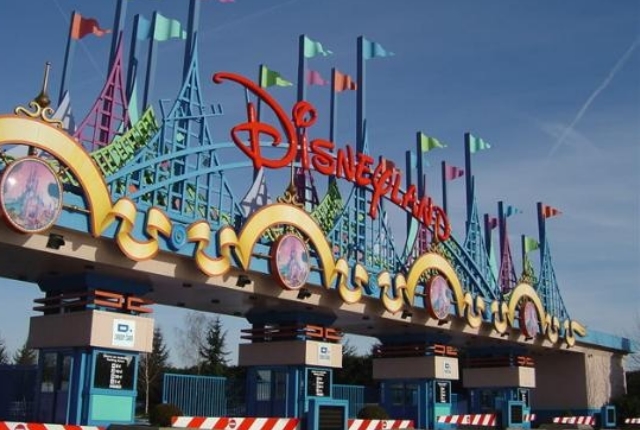 7. Disney's Animal Kingdom, U.S.A
Your kids will love this Disney themed park for sure if they love animals. Located in Orlando, Florida, Disney's Animal Kingdom offers some of the most versatile attractions in a Disney theme park, including the Maharajah Jungle Trek and the Kilimanjaro Safaris. Animal Kingdom is also home to other world renowned Disney attractions like I Love Finding Nemo, Lion King Live Shows, Disco Yeti, Avatar and the Tree of Life. A few maintenance issues notwithstanding, the park is definitely a must visit for Disney lovers.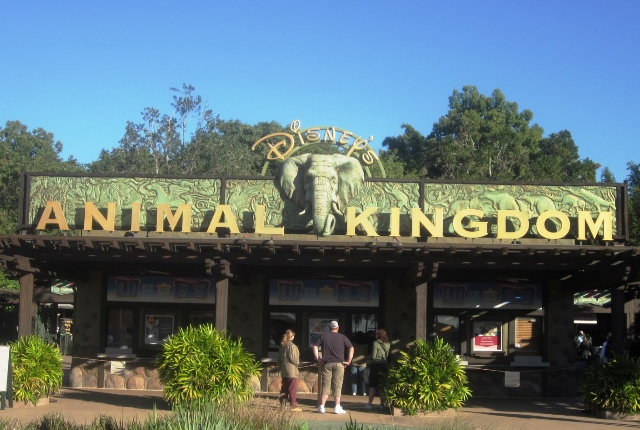 8. Hong Kong Disneyland, Hong Kong
Although it didn't strike the impression of a standard Disney park upon opening, over the years it has become to be known as one of the best Disney parks for families. Following the park's expansion, a number of new attractions started drawing visitors from all corners of the world.
Some of the park's best attractions till date include Toy Story Land, Mystic Point, Grizzly Gulch, Big Grizzly Mountain Runaway Mine Cars and the Disney Pain the Night Parade.
Couple this with a beautiful ambiance, a natural backdrop, fine dining experience and impeccable maintenance, and you have got a Disney parks your kids will love to visit again and again and again.