Are you planning a fun trip with your kids? How about going to Florida? Florida is in United States of America. It is home to the famous Walt Disney World. It is known as the sunshine state. The state also attracts a lot of tourists. That's not all! Florida has so many theme parks that your kids would just love to go here. If you want your kids to be the happiest on this planet then you must take them to Florida for a fun filled trip. We have listed the Top 8 Kid Friendly Theme Parks in Florida that are simply amazing. Take a look!
Here Are The Top 8 Kid Friendly Theme Parks In Florida :
1. Magic Kingdom
Orlando is the place where all the theme parks are located in Florida. If you are in Florida, make sure you go to Orlando to visit the Magic Kingdom. It is the main center of the famous Disney World and also Cinderella's castle. In Magic Kingdom, you will find apt rides for people of all ages. There are shopping and dining options as well. Make sure you buy a tiara for your little baby girl so that she can feel like a princess in the magic kingdom.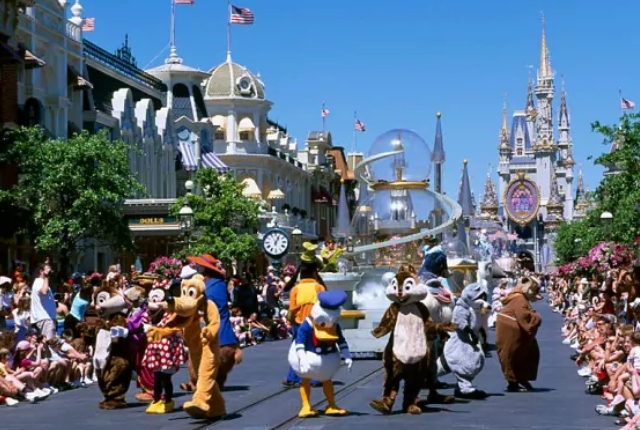 2. Epcot
Once you are done with Magic Kingdom, try and visit Epcot. It is the second best theme park. This is actually a very educational theme park where kids can learn about the human body, different planets and the stars in the sky. You could go here during the food and wine fest which happens annually. The architecture is surely striking. The main building of Epcot will catch your eye. It is beautiful.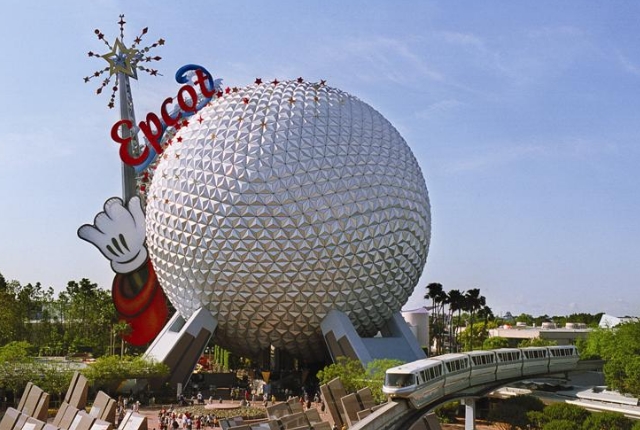 3. Universal's Island Of Adventure
Kids love thrilling rides and for that, you need to go to Universal's Island of Adventure which has such amazing rides. The roller coaster here is a must try ride. You should definitely visit this place for the most enjoyable and speedy rides which have so many twists and turns.  If you want an adrenaline rush, this is the place to be.
Visit Universal's Island Of Adventure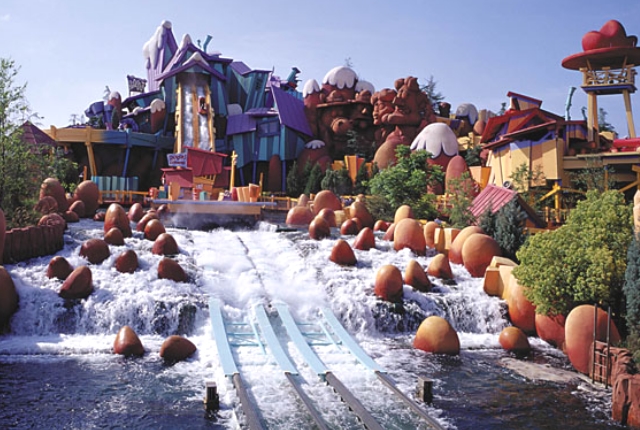 4. Sea World Orlando
The kids always love the sea world. They get so fascinated seeing different sea creatures. Families love this theme park. You will get to see seals, dolphins and adorable otters. If you loved the move Finding Dory, you will love this theme park. The Orca whales here are a must see. The sea creatures here know a lot of tricks too. You must go here.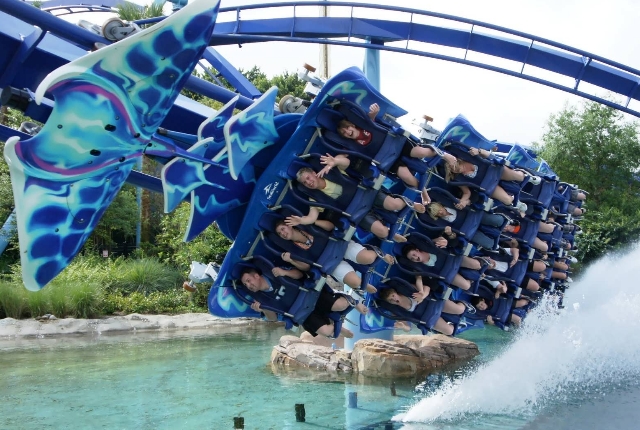 5. Blizzard Beach
If you are in Orlando, you might want to chill at the Blizzard Beach where there is a lazy river. There are so many water slides which kids will surely enjoy. If you have small babies who are below 8 – you can find many spots here to splash around. The families who have grown up kids have lots to do as well. Don't all kids enjoy water based slides?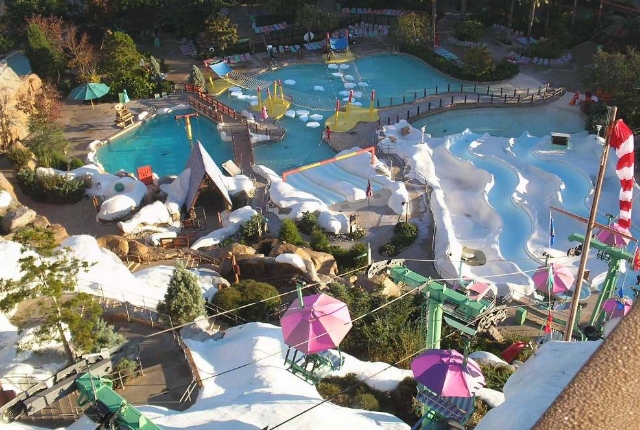 6. Discovery Cove
If you are in for water adventure then Discovery Cove is another place to look out for. The best attraction here is that the kids can swim with the adorable dolphins. We believe any kid or even a grown up would love to get up close with a dolphin. There is a lazy river to just relax. There is also an underwater tour which is called SeaVenture. It sounds fun, right?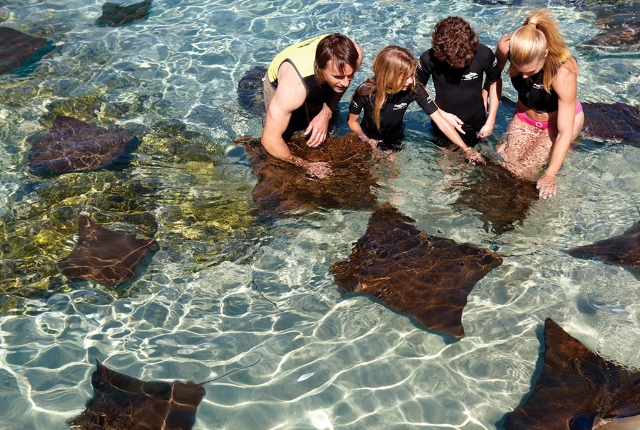 7. Typhoon Lagoon
We absolutely love the Typhoon Lagoon. You definitely need to be here if you are in Orlando, Florida. There is a never ending list of activities that you can indulge in. There is a surf pool, rafting, lots of water slides and an option of snorkeling. This is such a fun theme park. Make sure you spend hours here because you will not get enough of it.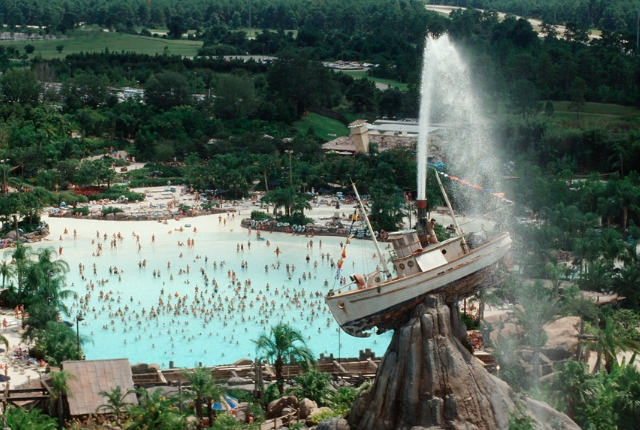 8. Busch Garden, Tampa Bay
This is an African theme animal park which is in Tampa Bay. It started off in 1959 and continues to be a hit among kids. It has one of the best roller coaster in all of Florida. There are animal encounters, thrilling rides and shows that you can catch here. Your family will love this place as they will get to know about animals. We love a family trip where kids get to learn new things.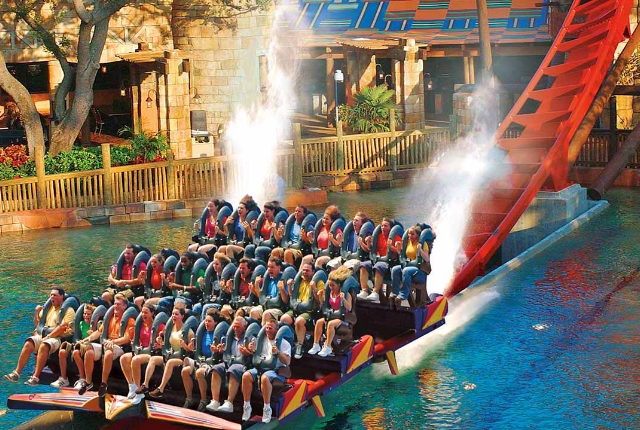 So, plan a trip with your kids. We feel that kids should definitely experience the famous theme parks of Florida. Florida is such a great place that you will get plenty of activities to do other than going to the theme park with your kids. You can go to as many theme parks. They are great fun for both kids and elders.