Vast stretches of white sandy beaches, awesome weather and lots of sunshine best describe the American state of Florida. With the Atlantic Ocean flowing on one side and bordered by the Gulf of Mexico on the other, it is a fabulous place for a great holiday. Its theme parks, stunning beaches, wonderful cities and a thriving night life are some of the perks that tourists can look forward to.
Let's Take A Look At 10 Amazing Places To Visit In Florida:
1. Miami Beach
One of the best known American cities, Miami is popular for its awesome nightlife and vibrant atmosphere. It is a port city with a diverse cultural mix. Located in southeastern Florida, Miami city has some of the finest beaches in the world. It is perfect for families as well as for party animals.
The Miami Beach, is one of the most famous attractions and is located on an island which is connected to the mainland via bridges.
The historic Art Deco District is a top draw for tourists and the glamorous South Beach plays the perfect host for a beach holiday. The hotels and restaurants along the Ocean drive also offer great views of the vast ocean and white beach.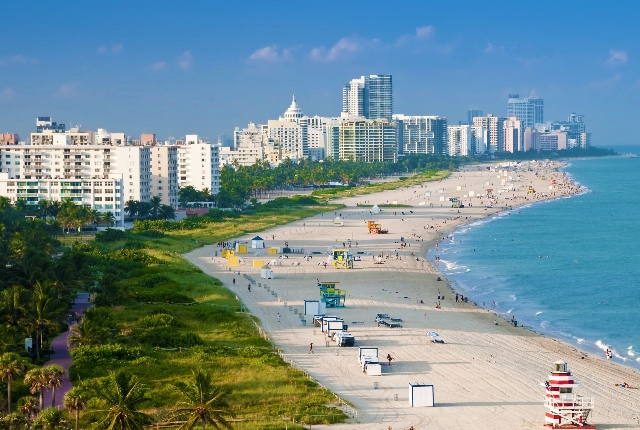 2. Sea World Orlando
A must visit destination, Sea World Orlando is an amazing world of sea animals. The dolphins and whales here are adorable. Various shows displaying the amazing skills of dolphins and whales can be seen at the venue.
Visitors also get an opportunity to witness marine life closely at the amusement park.
Apart from these large sea animals, tanks display several species of fishes and other sea animals. Different types of thrilling rides can be enjoyed at Sea World Orlando. Overall, it is a family park that is best suited for all age groups.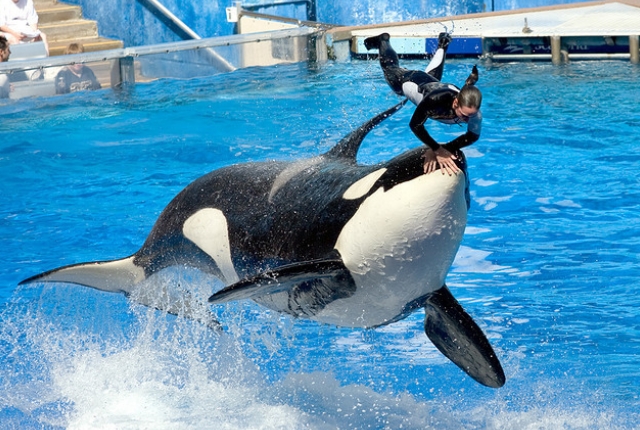 3. Walt Disney World
The mega amusement park of Walt Disney World is a hot favourite amongst tourists from all over the world. Kids as well as adults are mesmerized with the awesome creations of Disney and at this park, visitors come face to face with all the imaginary characters of Disney. Located in Orlando, Florida, it is the perfect place for family entertainment. Its Magic Kingdom, exciting rides, shows along with the souvenir stores attract visitors to this wonderful place.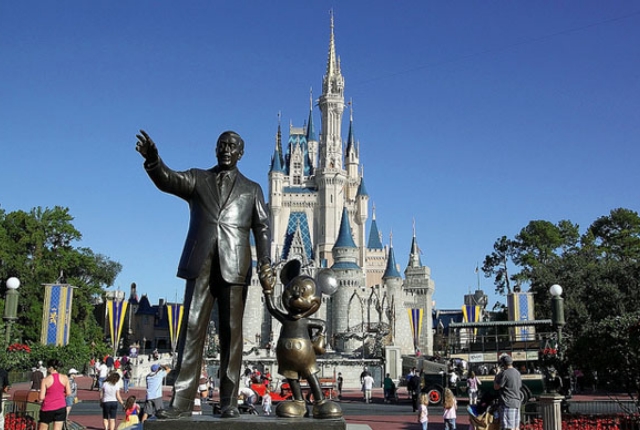 4. Florida Keys
Just around the base of the peninsula of Florida lies the tropical islands of Florida Keys. It is famous for its stunning beaches and a vast range of watersports including snorkeling, swimming and diving.
It is also home to a number of botanical gardens, state and national parks, a wide range of museums and the popular family attraction Theater of the Sea.
Apart from these, it is a great place for outdoor recreation. A number of wildlife species can also be seen at Florida Keys. The islands are connected to the mainland by many bridges and the Seven Mile Bridge is the most fascinating one that has been filmed many times for Hollywood movies.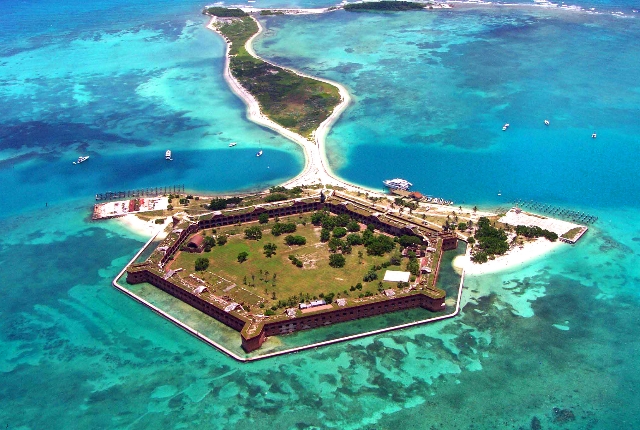 5. Orlando City
Orlando is the most famous city in Florida. It is a city that boasts of the maximum number of theme parks. It has everything from Walt Disney World and Universal Studios to Orlando Sea World, Epcot Center and Gator Park, making it the ideal spot for family vacations. Besides, the weather in Orlando is quite comfortable and hurricanes do not wreak havoc here. As a result, it is often considered a safe travelling destination in Florida. For students, Orlando is a hot spot as it is home the University of Central Florida, one of the most popular colleges in the United States of America.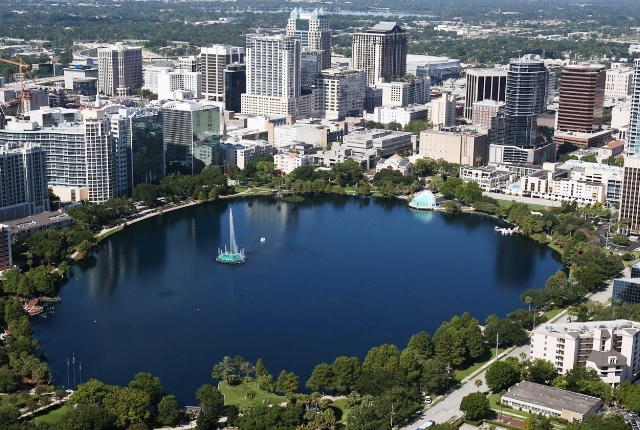 6. Everglades National Park
Everglades National Park is a fantastic place to witness wildlife in its natural habitat. It is the second largest national park in the United States after Yellowstone National Park. Spread over 1.5 million acres, it is a swampy marshland that is home to several species of alligators, American crocodiles, turtles, river otters, Florida panthers, egrets, deer and manatees. A shallow river forms the main ecosystem of the national park and stretches from Lake Okeechobee and Florida Bay. It also acts as one of the main water reservoirs of Florida.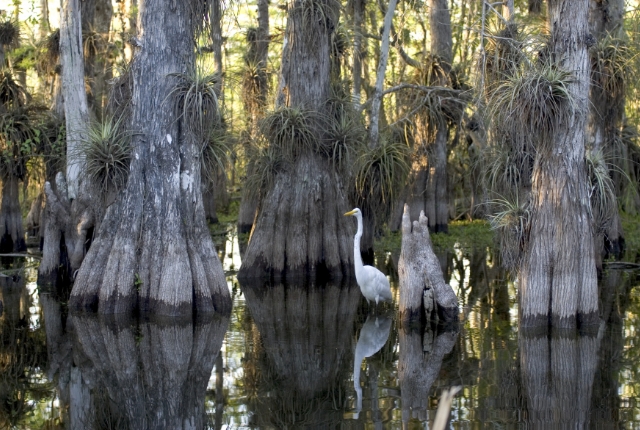 7. Universal Studios
The huge theme park of Universal Studios offer an experience of a lifetime. It not only has different types of rides and experiences based on various movies and television shows, it is also a working studio that carries out shooting and production for many shows.
This theme park in Orlando features in almost every visitor's list and provides the perfect foil for entertaining guests of all ages.
Besides, the Universal Studios complex has many restaurants, hotels and live music shows catering to the visitors. Wonderful shows are also hosted at the Universal Studios and often celebrities can be spotted at the studios.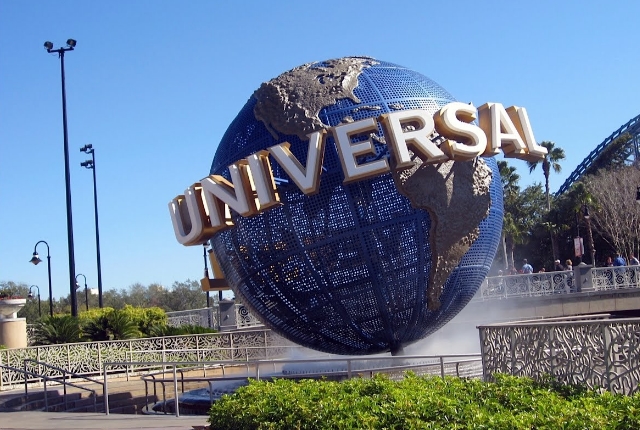 8. Kennedy Space Center
If you are interested in matters of space, a visit to the Kennedy Space Center is a must. It has been the site of many space shuttle launches and is located near the Cocoa Beach on the Atlantic Coast. The 1,40,000 acre complex of Kennedy Space Center can be explored through guided tours. Buses operate within the center and carry visitors around the complex, showing them various exhibits.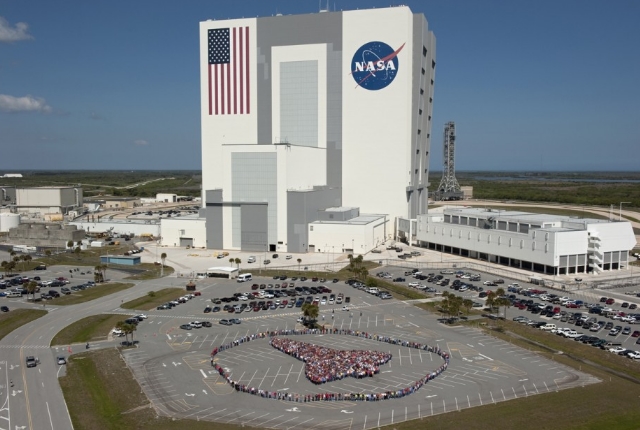 9. Busch Gardens Tampa
Busch Gardens Tampa is an African theme park. It is a wonderful getaway for wildlife lovers. Visitors can experience a safari in America as they spot different species of animals roaming around their natural environment in Busch Gardens. Besides, the park has several exciting rides for people of all ages.
10. Sanibel Island
Located in the Gulf of Mexico and connected to the mainland via a causeway, Sanibel Island is a serene and peaceful place perfect for family vacations. Its lovely beaches, warm weather and a fascinating sea make it the perfect spot to relax and rejuvenate. It is also a great place to look for shells. The island is also home to a number of wildlife species. A visit to the botanical garden, historical museum, arts center and the lighthouse are other important activities here.