The state capital of Ohio, Columbus, is located in the center of the state and is named after the world acclaimed explorer, Christopher Columbus. There are several places worth seeing in Columbus , like the State Capitol, Ohio Historical Center, Topiary Park, Pre-historic India Mounds, Kelton House Museum and Garden, German Village besides the ones mentioned here below.
5 Best Places To Visit In Columbus
1. Franklin Park Conservatory And Botanical Garden:
The Franklin Park Conservatory and Botanical Gardens in Columbus is spread over a sprawling area of 88 acres with a breathtaking display of horticultural display of indoor and outdoor gardens.
Summer time is the best period to visit to be a spectator to the varied display of flowers and plants which are at their stunning best during this time. The beauty of thousands of butterflies in spring time is a treat to the eyes. You can see them everywhere in the gardens. January to March present scenic Orchids . Himalayan and Rain forests should not be missed out during your visit. You can catch up some snacks at the small café and shop for souvenirs in the gift shop.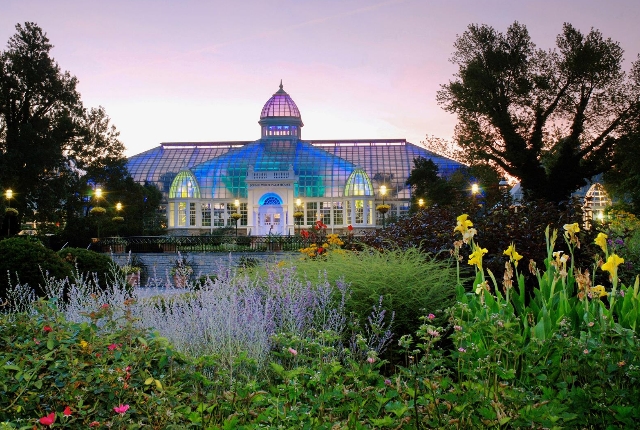 2. Ohio Statehouse:
The Ohio Statehouse, in Columbus is a building on Greek pattern.

The public is free to venture for a guided tour or may chose to go independent and wander around the Statehouse at leisure.

3. Center Of Science And Industry (COSI):

The building itself is a great sight to the visitors which is housed in a complex of 116,000 square feet of exhibit space.

This is an architectural marvel having being constructed in 1991 only by Arata Isozaki. Visitors find the life and science exhibits fascinating .

4. Santa Maria:

Santa Maria in Columbus is a rich tribute to Christopher Columbus and is a replica of his historic ship, the Santa Maria on which he made his explorations around the world.

This replica attempts to present the life of explorers in the 15th century .

People of all ages love and enjoy walking inside the vessel which takes them back to that period.

5. Worlds Largest Gavel:

Worlds Largest Gavel is an attraction in Columbus and this piece of art lies close to the river.

It is placed within a beautiful park with swing benches, fountains and plantings.

Lawyers definitely hold this close to their heart as this gavel provides a kick to them.