Australia is one of the best travel destinations in the world. Tourists, in addition to a tour to Sydney Opera House, eclectic beaches or any other tourist attraction in the country, enjoy jumping from one theme park to the other theme park. Most of the best theme parks in the country are clustered in one place, the Gold Coast. These theme parks, water parks or amusement parks range from marine-life exhibits to terrific roller coaster rides to world-class water rides. Every year these theme parks have something new to break records, enhance thrills and ignite screams.
Following Is The List Of Top 10 Theme Parks In Australia
1. Dreamworld
This theme park is designed in a way that people belonging to all age groups enjoy all rides.
There are 50 plus rides and attractions such as Tailspin, Big 9 Thrill Rides, ABC Kids World, etc.
Including exciting live shows, numerous native Australian animals, there is a lot to be enjoyed at Dreamworld. The tourist can pat a kangaroo, cuddle a koala and feed a crocodile at this Australian theme park.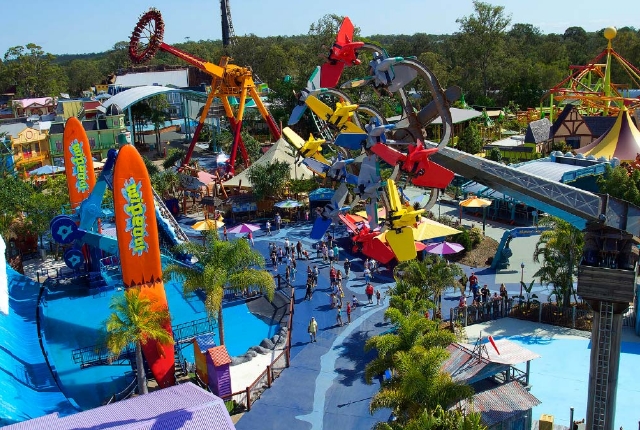 2. WhiteWater World
The WhiteWater World theme park, constructed around a unique surfing and beach culture, is a thrilling park for all age groups. The park is jam-packed with the Australian firsts and offers the best waterslide in the world. Visitors can test their skill in the park's Green Room, play in its paddle pools and what not. If you visit this park, you are guaranteed to have a wet and wild, fun-filled day out.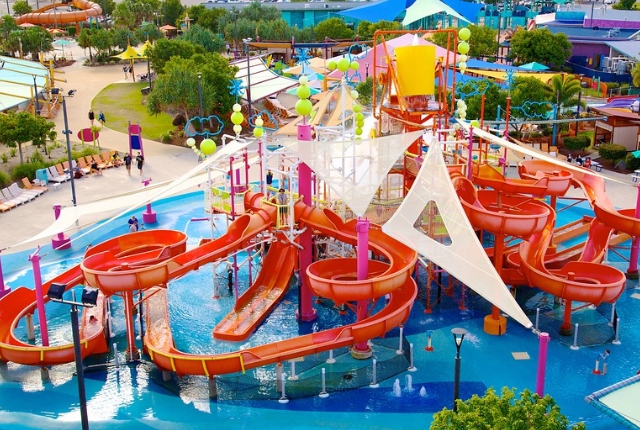 3. Sea World Gold Coast
Sea World Gold Coast is an oceanarium, marine mammal and theme park situated in Gold Cost, Australia. The park offers various rides including Castaway Bay, Beach Break Bay, Sea World Monorail System, Storm Coaster, Jet Rescue and Viking Revenge Flume Ride. Visitors can enjoy shows like Fish Detectives, Affinity, Jet Stunt Extreme and marine drives like Penguin Encounter, Polar Bear Shores, Ray Reef etc.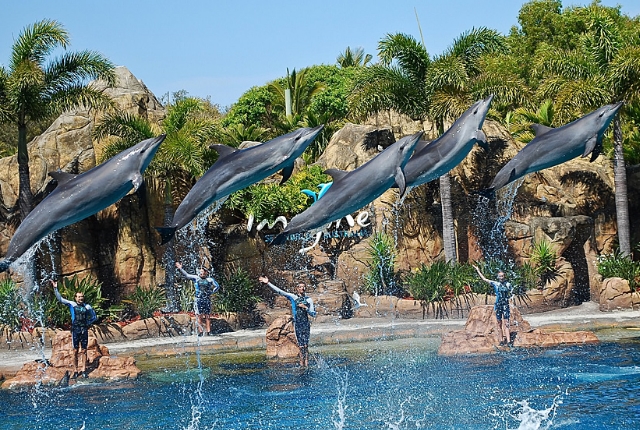 4. Warner Bros. Movie World
Warner Bros. Movie World is a renowned movie based theme park located on Gold Coast, Australia. There are various movies themed rides, attractions, and shows ranging from slow river rides to roller coaster rides and motion simulators. The park is divided into four sections – Kid's WB Fun Zone, Main Street, DC Comics Superheroes and Wild West area.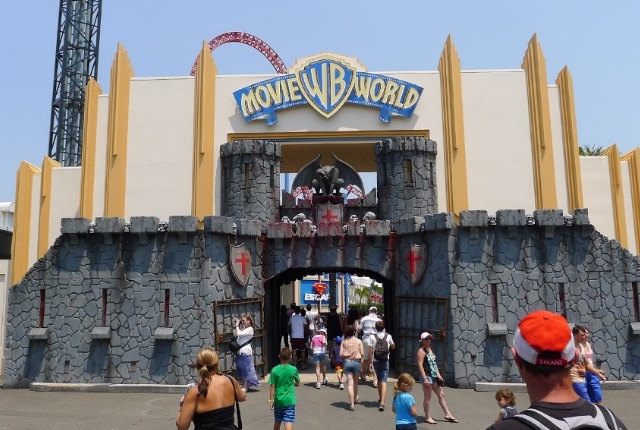 5. Aussie World
Aussie World is the Australia's medium sized family theme park situated on the Sunshine Coast.
The park offers more than 30 distinct rides and attractions.
The theme park forms a part of greater precinct having Aussie World' Retail Village and the Pub. The visitors will experience the laidback lifestyle of Australia centered around freshwater lakes and rivers, pristine beaches, warm sunshine and subtropical forests.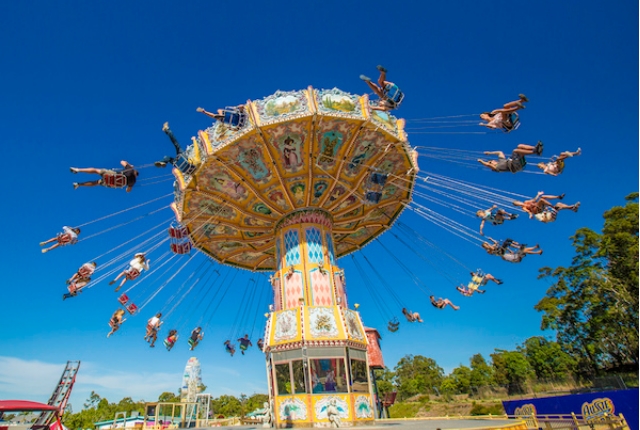 6. Wet'n'Wild Gold Coast
Wet'n'Wild Gold Coast is Australia's one of the largest water parks located in Gold Coast. This amazing water park remains open even during winter months by keeping the slides heated. During selected seasons, the park offers something unique to the visitors – The Fast Track. Fast Track is a system that gives an option to the guest to get on to the front line of the ride in exchange for a set of a fee.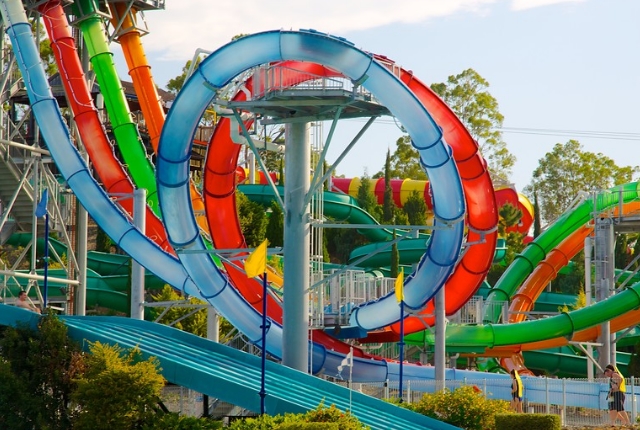 7. Adventure Park Geelong
Adventure Park Geelong is the biggest theme park located in Victoria, Australia. The park offers various rides and attractions and makes itself an ideal location for visitors to spend their summer hot days. Visitors can thrill with exhilarating Aqua Racer ride or watch their toddlers at Tiny Tots Splashzone.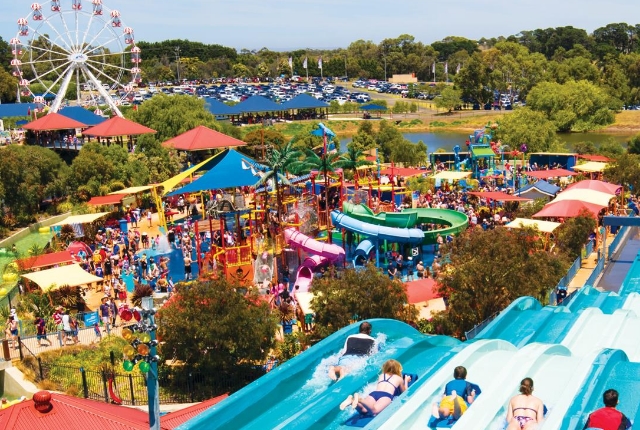 8. The Beachouse
The Beachouse is a theme park for family entertainment located at Glenelg, South Australia. The fun games and rides are designed in a way that they entertain the kids and adults as well. This theme park has replaced an old entertainment or arcade venue named Magic Mountain. It gives a whole new meaning to fun activities.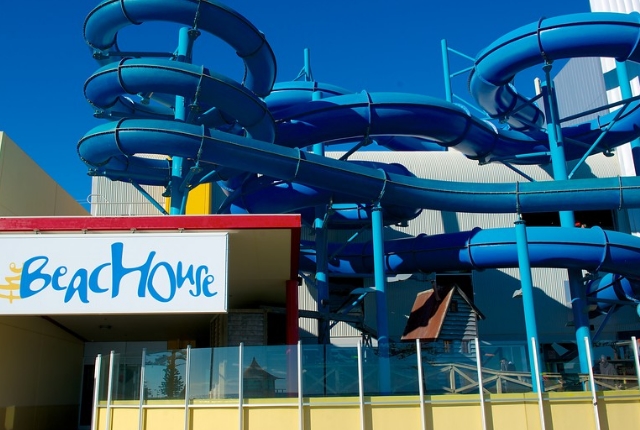 9. Magic Mountain
Magic Mountain is a family theme park situated on Sapphire Coast, Australia. Visitors will find a great range of activities such as toboggan, racing cars, roller coasters, water slide jumping castle, carpet slide and more. Magic Mountain is a great way to enjoy a hot summer day with family.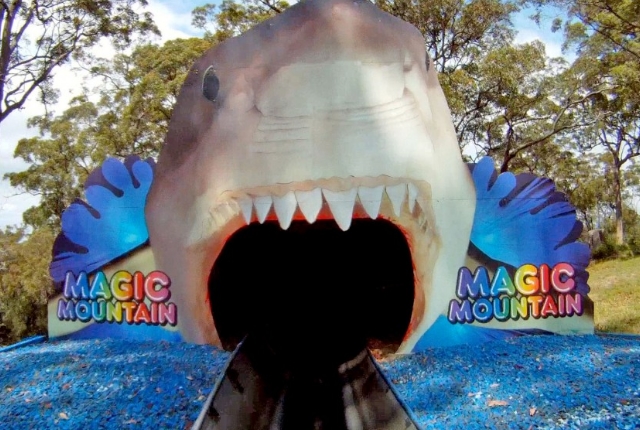 10. Adventure World
Adventure World is a thrilling theme park constructed in Perth, Australia, Dragon's Kingdom, Kuhana Falls, Rail Rider, Bounty's Revenge, Tidal Wave, Rocky Rapids, Sea Serpents, Buccaneer Battle are few attractions found in the park. The park is committed to offering a unique, best and memorable experience to its guests.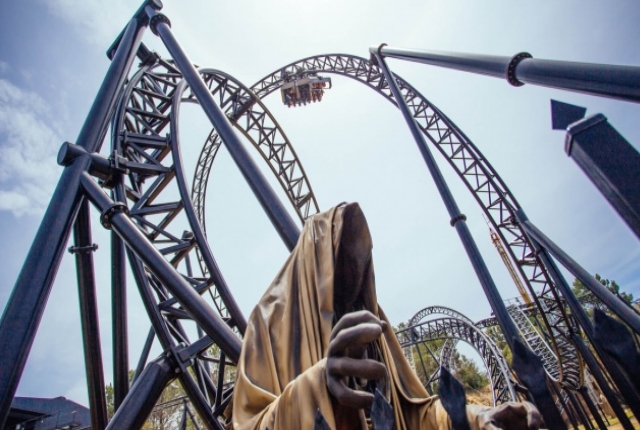 Australia is known for its beauty, fun, people and adventure. These theme parks are must visit whenever you travel to Australia. So, make your trip memorable by exploring these theme parks along with other adventures.