The first thought that pops into your mind when you think of Nevada is Las Vegas. But Nevada is also known for its scenic drives, Martian landscapes and soaring snowy peaks. It is a state of extreme contrasts and contradictions where casinos exist peacefully alongside churches. This is a place which still resonates with the dying echoes of the Wild West. Las Vegas Strip, Hoover Dam and Great Basin National are some stellar attractions in the state of Nevada. To discover more about the top attractions in this state, read on.
Here Are 5 Wonderful Places To See In Nevada:
1. Las Vegas Strip
Las Vegas Strip has more number of resort hotels and casinos per square kilometer than any other place on earth. Located in Clark Country, Las Vegas Strip is known throughout the world for its vibrant atmosphere. From tying the knot Vegas style, to playing a game of Poker at the famous 'Caesar's Palace' or checking out an offbeat museum, there is never a dearth of things to do in 'Sin City'.

2. Hoover Dam
More than a million visitors flock to Nevada just to visit the Hoover Dam – an arch gravity dam. Hoover Dam or Boulder Dam is located on the Nevada-Arizona border. This massive dam was constructed to tame the mighty Colorado River. It took five years (1930-1935) to construct this dam. On its completion Hoover Dam earned the distinction of being the largest dam in the world (during that era).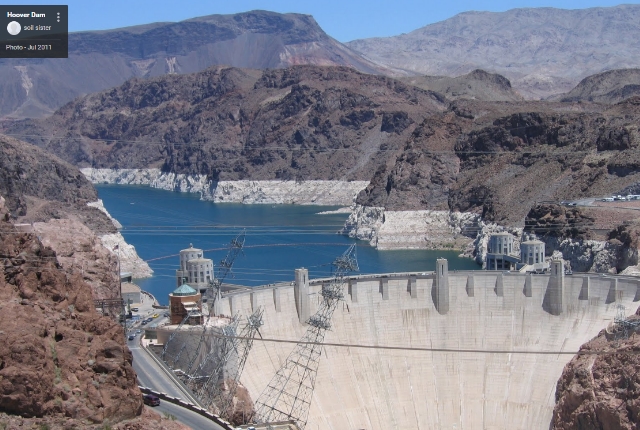 3. National Automobile Museum
The National Automobile Museum showcases 200 historic automobiles (from the late 19th century to the early 20th century) complete with original street scenes and sounds. The National Automobile Museum also called the Harrah Collection (in memory of casino magnate William F. Harrah), is situated in Reno, Nevada. This awesome museum which is a haven for car aficionados was inaugurated in 1989. The iconic Jerrari, a cross between a Jeep and a Ferrari, which is displayed prominently at the museum best sums up the whimsical nature of this place.

4. Great Basin National Park
Great Basin National Park, an oasis of serenity, is located in east-central Nevada in White Pine Country.  The park was established in 1986 and covers an area of nearly 77,180 acres. The Great Basin Park which comprises of 90 valleys is home to the second tallest peak in Nevada, the Wheeler Peak. Spectacular sights to watch out for in this park include the massive Lehman Caves, some of the oldest living trees in the world, picturesque alpine lakes and the Lehman Rock Glacier.

5. Valley of Fire State Park
Valley of Fire which is situated in Mojave Desert is the oldest state park in the state of Nevada. This park, which derives its name from the gigantic and unusual red sandstone formations, was chosen as a National Natural Landmark in 1968. The park covers an area of over 35,000 acres is the best place study local flora and fauna.