Have you ever been to California? Everyone knows about California! It is in the United States of America. It is the most populous in the U.S. Most people think it is not a great place for a holiday but actually, there are so many beaches which will change your mind. Today we are going to share with you the list of 7 Best Serene Beaches in California. You will love it. Take a look!
Here Are The 7 Best Serene Beaches In California:
1. Carlsbad State Beach, Carlsbad
This is a very clean beach with a nice view. You must stop here once if you are in California. You can take a walk at the beach or watch the people surf. In case you know how to do surfing, you are always welcome to get your surfboard. There are many lifeguards here so you surely will not drown. Apart from that, the beach is really clear and clean and the washrooms are maintained well.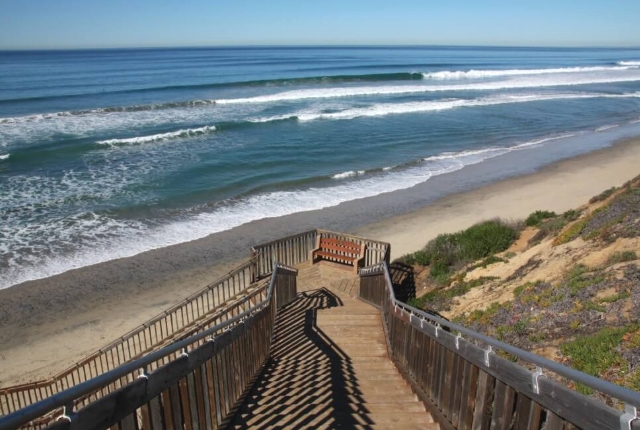 2. Huntington Beach, Los Angeles
Huntington Beach is in Southern California in Los Angeles. Volleyball is a popular sport that is played on Huntington Beach. The surfing championships take place in Huntington Beach. It is called the Surfing Capital of the World mostly. The Huntington Beach has a central park as well. It is a fun beach which is mostly crowded.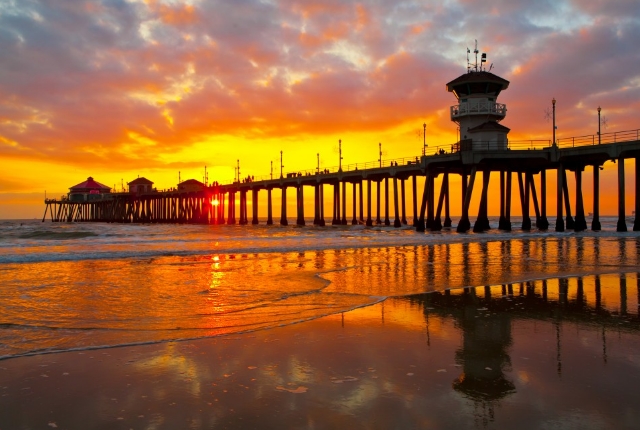 3. Malibu Lagoon State Beach, Malibu
This beach is state protected. This one is also known for the surfing activities all  year round. The Malibu Beach is 12 miles long and it is perfect for a beach day. You can see stunning villas at the Malibu beach which is an attraction. You can do some exercises and take a walk here. It is good for bird watching and also watching surfers.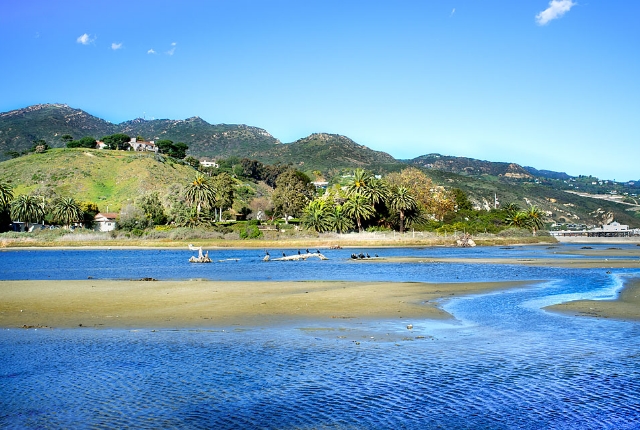 4. Leadbetter Beach, Santa Barbara
Leadbetter Beach is in Santa Barbara in California. There are really good restaurants nearby. If you want to celebrate your birthday on the beach, it is a great place. You can take a stand up paddle boarding lesson here. Also, you can do a private kayak tour as well. All the equipment will be given  with proper instructions. You can also opt for surfing lessons which is fun and there are safety measures as well.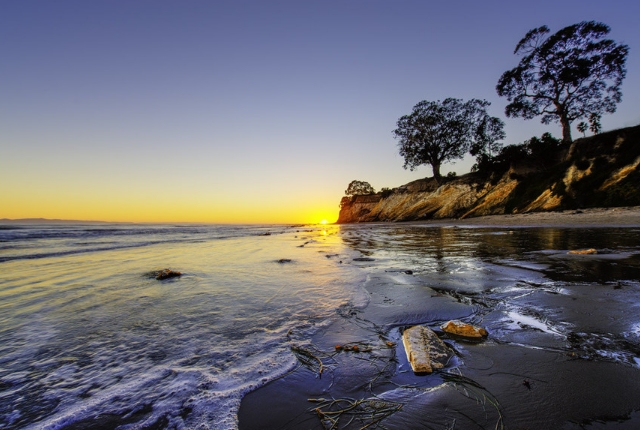 5. Natural Bridges State Beach, Santa Cruz
This beach is in Santa Cruz. This is a beach park which has a natural bridge which goes across a section of the beautiful beach. If you are lucky, you will be able to see the lovely butterfly migration. The beach is so beautiful and does not crowd up too much later in the day. It is a lovely little beach to just relax, do rock climbing and take nice pictures.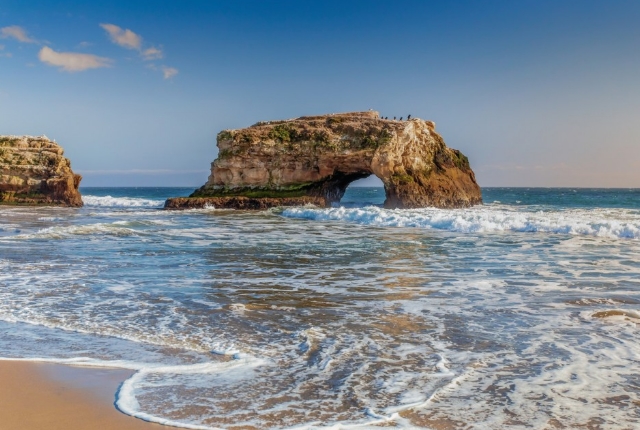 6. Muir Beach, Marin County
Muir Beach is in Marin County. This beach is very serene and quiet. You will not find too many people crowding up at this beach. It is a short beach but the serenity makes it a great option. Sometimes you need a secluded beach to enjoy the peace and tranquility. Stop by at the Muir Beach and take a short walk. It is a very romantic place for sure.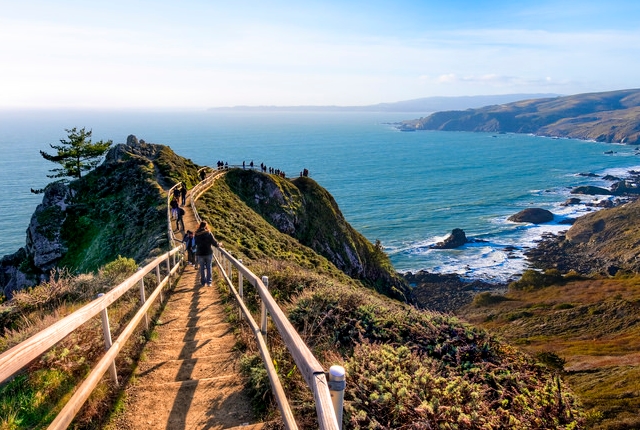 7. Shell Beach, Sea Ranch
Shell Beach is in Sea Ranch in California. This beach is surrounded by private property. It is open to public! There are logs to sit on and the beach is very quiet and serene. Take a walk on the beach trail and soak in the view of the lovely beach. It is a great place to relax.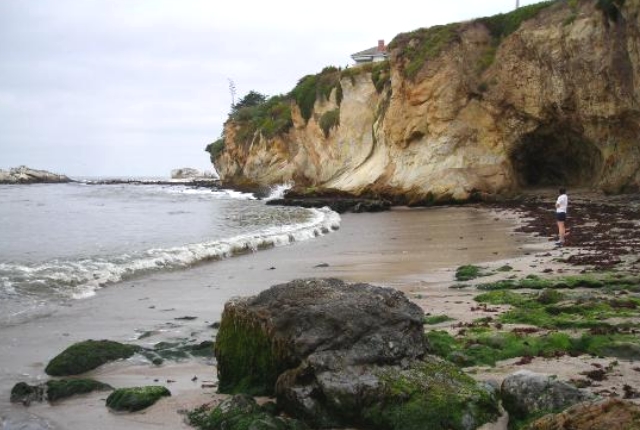 Make sure you enjoy your little beach holiday. All the beaches mentioned above are great. Don't forget to buy the right swimwear and click lots of pictures. Have fun!