Los Angeles is the 2nd largest city in the US after New York and is situated in southern California and noted for its Mediterranean climate and a major hub of the entertainment industry. It is a professional, cultural and economical hub and this metropolis is rightly known as a global city. It includes Hollywood and is the world leader in television programs, music, and motion pictures. The places to visit in LA are endless and at least a weeks trip in the city is required to get a good share of its feel.
Let Us Now Explore The Various Activities To Do In This City And Find Out The Places Of Visit
1. Universal Studios, Hollywood
This tour is a must for anyone visiting LA and this place has many theme park options. You can witness the behind the scenes working style, the magnificent sets and the special effects, the water park, and also enjoy the rides with kids that bring to live the animated versions we see in movies. Universal studios have many places to dine and have a separate area called the Universal city walk where you can shop, dine by choosing amongst a number of cuisines and just enjoy the feel of the place.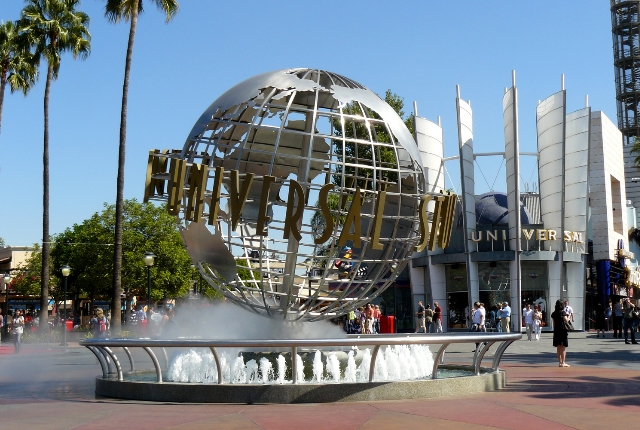 2. The Queen Mary
This is a steam ship at long beach,has now been converted into an opulent hotel and was a party ship in the 30's and also served a purpose in the world war 2.

It stands as a legendary sightseeing spot where you can take a tour of the ship and bask in its extraordinary exploits. There are spooky stories of the place being haunted and this area has bars, theaters,salons, restaurants and other attractions to keep you busy for many hours.

3. Spirit Cruises Harbor Tour

These cruises offer a scintillating tour of the pacific waters to experience the amazing view of the city. There is a group of dedicated professional who narrate stories about the landmarks and interesting places in the city. A whale watching tour is also another option for people who do not want to take the harbor tour. Prior bookings have to be done for a tour.

4. The Getty Center

This is a larger than life museum which houses beautiful architectural buildings and sculptures, lovely exhibits and landscaped garden. There are places around this museum to eat and it also offers a spectacular sunset view from the gardens and the balconies of the building.

5. Aquarium Of The Pacific

It marine life interests you, this place at the Long beach can be an interesting stop. It is a museum that offers information on the innumerable species of marine life that are found in the pacific ocean, and a lot of restaurants can be found around this area that offers seafood cuisines and breweries and pubs, and some exotic ocean views.

6. Pacific Park

This amusement park is located at the Santa Monica Pier and will interest people of all ages. The solar-powered Ferris wheel, the one of its kind in the world, is also found here in addition to the classic rides, slides and arcade games housed in this park.

7. Hollywood Sign

This legendary logo appears in many movies and is the landmark of the city. This is a must visit and is situated on mount Lee.

It is 450 m in length and each letter is 45 m high and spells out the name of the city.

8. Malibu City Tour

A drive through the famous pacific coast highway and through Malibu gives the traveler a glimpse of the celebrity homes at one side and breezy, clear beaches on the other side.

9. Santa Monica State Beach

This is an amazing beach spread over a sprawling 245 acres and 3 miles and is a perfect place for enjoying the beach. Sunbathing, strolling, biking are some of the activities here. The day can be closed by a great dinner at the nearby restaurants and a grab of your favorite ice cream at the beach itself.

10. Los Angeles Zoo And Botanical Gardens

Situated in the Griffith park, away from the hustle and bustle of the town, this zoo, and botanical garden houses more than 1000 creatures from across the world.

The gardens are beautiful and a nature lover's delight with a large variety of plant species, their different growing conditions, habitats, and seasons explained elaborately. You can have a picnic at the park or dine at the restaurants nearby.

11. Disney Adventure

Disneyland is the original Walt Disney park which lures kids and adults alike. See the favorite characters like mickey mouse, Donald duck, and goofy come alive in this park and experience the awesome rides and more than 60 attractions.

Just next to the Disneyland is the Disney California adventure park which has five theme parks.

From the screaming roller coaster to the virtual world experience, it is all a dream come true. Located just outside these theme parks is the downtown Disney which is a huge shopping arcade with dining and entertainment complex.

12. Madame Tussauds Hollywood

This is a wax museum housing all celebrity wax statues and is spread over multiple floors. You can sit, dine, dance and ride a bike with your favorite celebs and it has more than 125 statues to see.

13. Olvera Street

This street is iconic as it is the oldest street in the city with authentic restaurants and the place feels like you are in Mexico with music and dance in the air. It is an interesting visiting place in special events like'blessing of the animals' or 'day of the dead'.

14. Anaheim Garden Walk

It is located at the southeast end of the city, it is a fun shopping space with many dining options and beautiful architecture.

15. Legoland

This is the place where the where your child's dreams come true and the toys become alive. Enjoy the rides, play games, build blocks and spend the entire day in the day of toys which also offers many dining options.

16. City Downtown Tour

You can take a downtown tour of the city by taking the guided walking tour of downtown LA and its surrounding areas. Walk the place, enter buildings, learn about the structures and their history and make your knowledge about the city more comprehensive and complete.

Reference links: