Unlike other European and American nations, Asia has its unique essence and taste. It is famous not for its technology and fanciness but for its beauty that is preserved in the form of museum, heritages, forts, gardens, palaces and beaches. Well, talking about beaches, there are many. Here there are not only big countries but also countries comprising only of islands only. Need not the country to be comprised of islands to have beaches but there are beaches in other parts also. The beaches serves beauty, pleasure and fun to the extent that you would never like to skip them. Today, I will tell you about the 10 beach places in Asia Pacific that are unique in their beauty and nature.
10 Best Beach Places In The Asia Pacific:
1. Phi-Phi Island – Thailand
The Phi-Phi group of islands brings the ultimate destination for beach lovers in the southern part of Thailand. Here, there are many beaches coming in almost all the shapes and sizes.
The beaches in the Phi-Phi has sand white in color and powdery type, water that is crystal clear and coconut trees for adding to the beauty.
After coming here, you will find wannabe explorers and adventurers spending days on beaches and wondering from one beach to another and basking in the sunlight in the relaxing environment. Some of the most popular beaches here are Maya Bay beach, Loh Dalum, Tonsai East, Laem Tong beach and Tonsai West.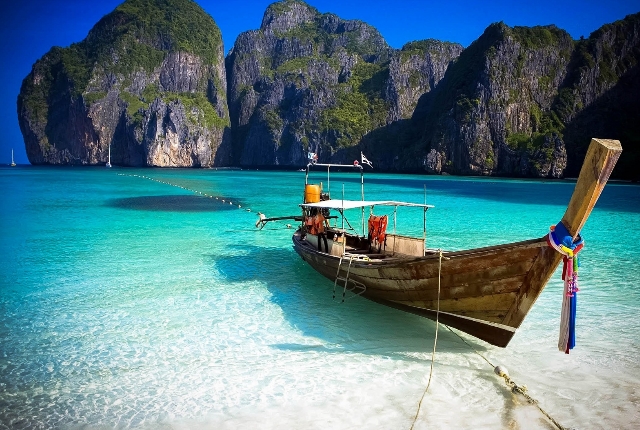 2. Soneva Gili, Maldives
Soneva Gili is situated at a short 20 minutes ride from Male which is the capital of Maldives. It is a tiny coral island located in a sparkling lagoon with jetties threading across the water all day.
Here, you will find beach calm in nature but busy with people.
People love coming not only because of the beach but also for its various facilities available that makes the beach pleasant and ultimate destinations for its visitors. You may try spa, snorkeling activities, diving, massage and various other facilities. Moreover, you will never have problem finding a resort for the stay.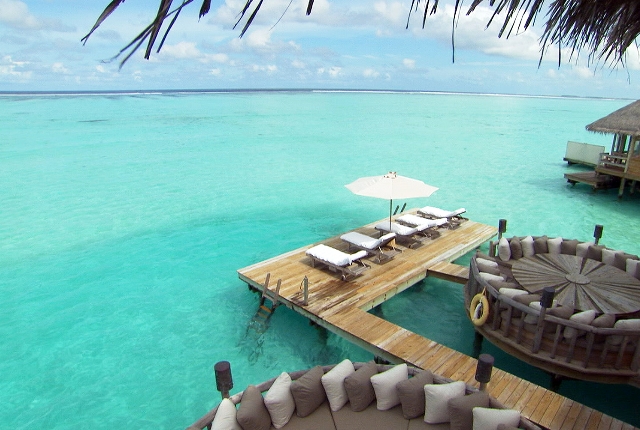 3. Palawan – Philippines
Palawan, Philippines lies at a short distance away from El Nido in Palawan. It covers 45 enchanting islands which are riddled with karst cliffs, gorgeous lagoons and limestone formations. It surely is a beach paradise offering certain fun activities to its visitors. Therefore, hire a boat and be all ready to come of the island.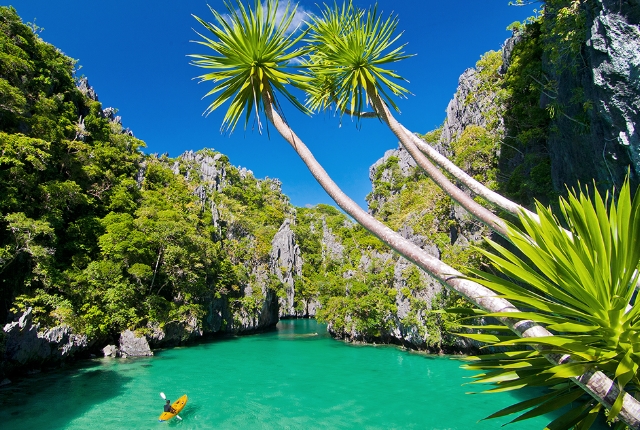 4. White Beach – Boracay, Philippines
Boracay, Philippines has got awards several times for having the beast beaches in the world. Boracay, located in the heart of Philippines is a small island but brings you its amazing White Beach located in the west that is famous among locals and visitors both. This place is also known as the best place for relaxing. When it comes to tranquility and nightlife, this beach again tops the series. Here, you may find excellent conditions for snorkeling, swimming in shallow water. So, visit here and enjoy the excellent beach.
5. Whitehaven Beach – Whitesunday Island, Australia
Whitehaven Beach – Whitesunday Island, Australia stretches 7 kilometer along the Whitesunday Island of Australia. You can have an easy access to the island through boat from the mainland. It serves you the spectacular sight from the air. A visit to the Whitehaven beach is like a feast to the eyes, senses and body all. Not only is the beach fascinating but also the nearby Great Barrier Reef, towns and the landscapes. The worst part is not being able to observe everything when you have little time.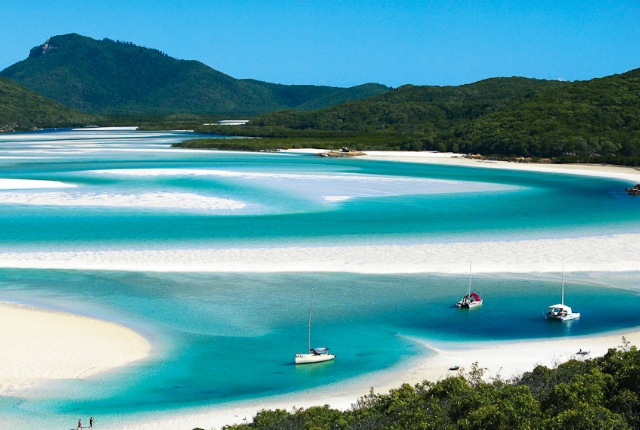 6. Sipadan – Malaysia
Sipadan Island is located in the east coast of Malaysian Bornea in Sabah in Malaysia. This island is best known for its best scuba diving activities in the world. Its beaches are famous for its eco-tourist activities. Coming to this beach will introduce you to the pleasure, and fun activities. You can enjoy swimming, and diving all day for the whole year but the best conditions for such activities become from April to December. It probably is the best time to visit in the year.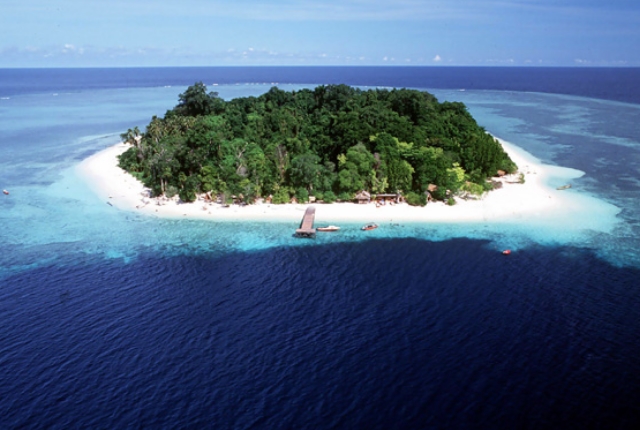 7. Haad Rin Beach – Koh Phangan, Thailand
Haad Rin is a peninsular beach area and town on the southern tip of Koh Phangan which is an island in the Gulf of Thailand. On Haad Rin, there are two main beaches that are Haad Rin Nok, a lively beach and Haad Rin Nai which gives a quitter Bohemian feel.
Here, you may find the biggest concentration of rooms, bars and clubs.
What is amazing is enjoying the beach life at daytime and attending the party at night. Other than swimming and other beach activities, this beach is also famous for its clubs. Here, there are plethora of restaurants and peaceful places alongside. Only a short walk from the beach and you may find some amazing places to stay.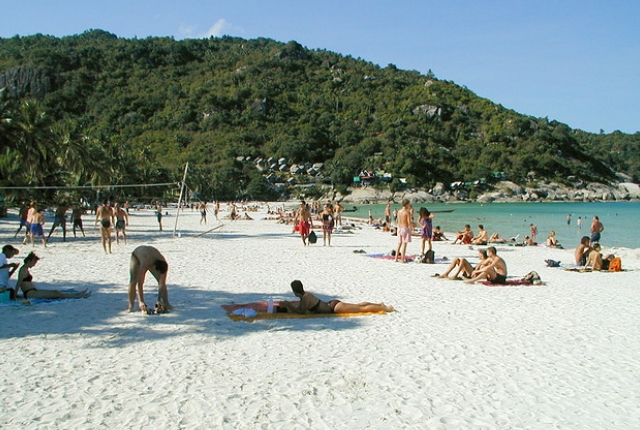 8. Mui Ne Beach, Vietnam
Mui ne is basically a resort town running along the South China Sea in the southeastern part of Vietnam. Mui ne has a long, palm-lined beach that receives steady wind conditions in the dry seasons thus making it a top destination for windsurfing, sailing, kitesurfing and other water activities. It is also famous as Kitesurfing Paradise and is popular on weekends when its 12 kilometer log sweeping bay remains busy with people.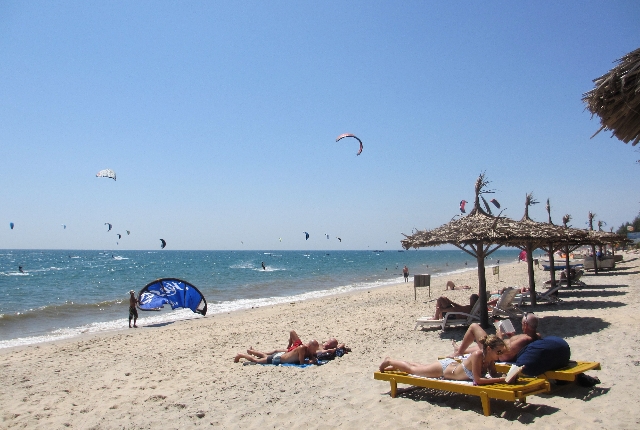 9. Hot Water Beach – Coromandel Peninsula, New Zealand
The hot water beach lies on mercury bay which is one the east coast of Coromandel Pensinsula, new Zealand. The beach brings pleasure with its fun activities like surfing and many other. The water is heated naturally and emerges from the golden sand. Near the southern end, you may find several spa places where you can visit anytime. You can even dig your own spa pool in the sand and lie there taking the pleasant feel of the refreshing sea. The facilities like hotels, restaurants and others are available all the time.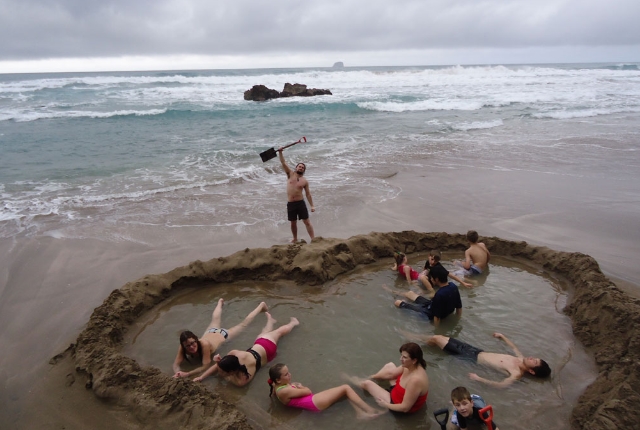 10. La Digue Seychelles
In terms of population, la Digue being the third largest inhabited island of the Seychelles lies east of Praslin and on the west of Felicite island. It is a relaxing island vibe with bunch of beautiful beaches offering a touch of local life.
Although, la Digue has no airport, handful of road vehicles and a tiny population of mere 2000 people, it offers some of the most iconic beaches of Seychelles.
It is only a daytrip from Praslin or Mahe but once you be here, you will never feel like going home. The beach is best for swimming, and snorkeling activities. For its beauty, the beaches here have won awards not once but several times.