Placed amidst the large island of Phuket and the west Strait of Malacca coast of the mainland, Phi Phi Islands has become the most favored tourist spot among the travelers throughout the world. Spectacular bays, shiny beaches, vibrant marine life, electrifying adventurous sports, luxurious beach resorts, lip smacking cuisines, rich culture and colorful festivities attract thousands of vacationers towards the island. If you are planning a family trip to this beautiful location then the months from November to April is the ideal time to visit.
Let's Take A Look At The List Of Top 10 Most Spectacular Attractions Of Phi Phi Islands:
1. Maya Bay (Ko Phi Phi Leh):
Considered as the paradise of Phi Phi Islands, Maya Bay is sited on the Islands of Phi Phi Ley. Shimmering white sand, stunning beaches, underwater marine life, boat rides and thrilling underwater activities like diving and snorkeling draws large number of travelers towards Maya Bay. You can reach Maya Bay by hiring speedboats and ferry boats. These boats are available at very reasonable rates. Apart from enjoying boat rides, you will also get to enjoy exotic barbecue dishes at the island. Maya Bay is the right choice for those who love to experience thrilling water sports. Though the climate of island is suitable for travelers throughout the year but the months from November till April is the ideal time to explore the beauty of the climate.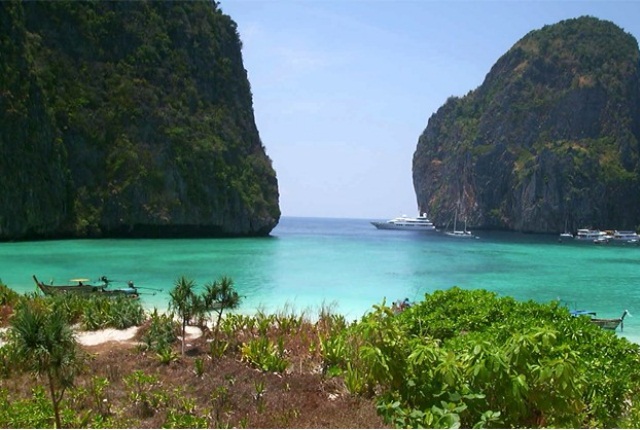 2. Monkey Beach:
White shimmery sand, vibrant green water, eye-catching greenery, underwater marine creatures and exiting outdoor activities invites thousands of travelers towards Monkey Beach. Situated on the Southwestern part of Tonsai Bay, Monkey Beach is recognized for the monkeys dwelling on the cliff which is located behind the beach. Taxi boats and cruise are the most available mode of transport to reach Monkey Beach. The climate of Phi Phi Islands also plays a vital role in making your trip unforgettable. Summers are quite hot and humid but suitable for exploring adventurous outdoor trips. The months of November till March because of low humidity and soothing cool breeze will make your Phi Phi Islands trip remarkable.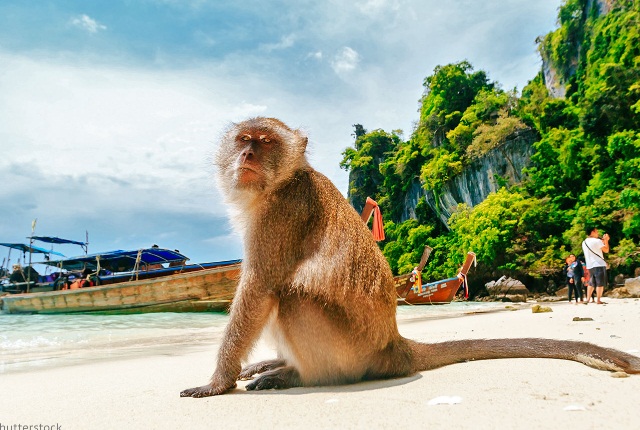 3. Pum's Thai Cooking School & Restaurant:
One of the utmost attractions of Tonsai Village is Pum's Thai Cooking School & Restaurant. Pum's Thai cooking school offers wide array of classes where you will get to learn exotic Thai recipes. You can opt for thirty minutes class or duration of three hour class is also available where you will learn the technique of Thai gourmet food. Apart from learning cooking you can also try some luscious Thai food Pum's restaurant. The restaurant open is from 11:00 am till 9:00 pm while the timings for cooking classes starts from 1:00 pm.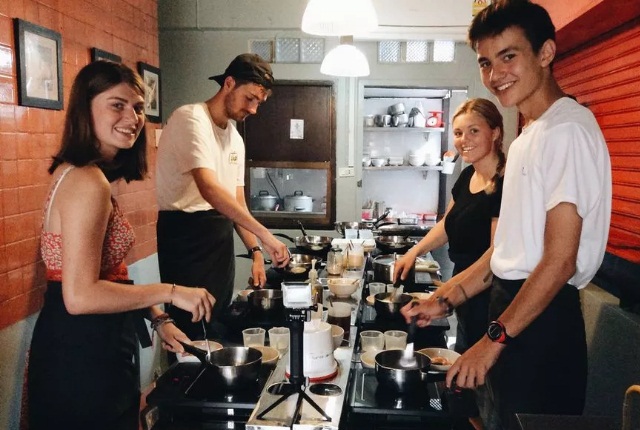 4. Bamboo Island:
Encircled with opulent greenery, white shiny sand and transparent blue water, Bamboo Island will be the right choice for snorkeling fans. Popularly known as Ko Mia Phai, Bamboo Island is located few kilometers away from Kho Phi Phi Don. You can access the island by hiring speedboats or long-tail boars from Krabi and Phuket. Being a part of a national park, a trip to Bamboo Island will cost you an entrance fee of 400 baht for each adult and 200 baht for each child.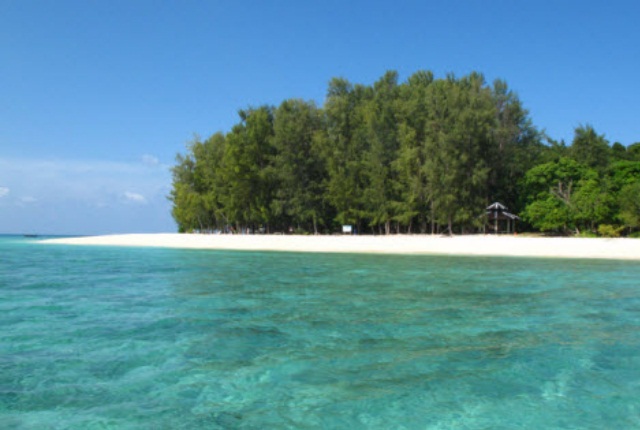 5. Moo Dee Bay:
Placed amidst the lush vegetation, Moo Dee Bay or Loh Moo Dee Bay is the right choice for those who are looking for calm and relaxing ambiance. This small beach is positioned on the eastern coast of Koh Phi Phi. Come and experience the scenic surroundings and other outdoor activities at beach. Whenever you plan a vacation with your family at some lonesome place then you are most welcome at the Moo Dee Bay. There are several luxurious hotels and resorts which you can book in advance for your comfortable stay.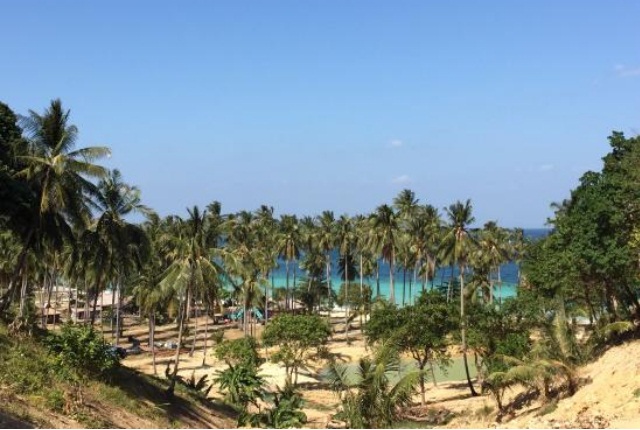 6. Captain Bob's Sailing Booze Cruise:
One of the top-notch attractions of Phi Phi Islands is Captain Bob's Sailing Booze Cruise. Book the cruise for your family and friends and enjoy the various fun-loving activities including booze party, snorkeling, fishing, kayaking and monkey feeding during the trip. The Cruise also provides lunch and snack during the trip. Book the Cruise to explore the astounding beauty of several locations like Maya Bay, Monkey Beach, Loh Sama Bay and many more.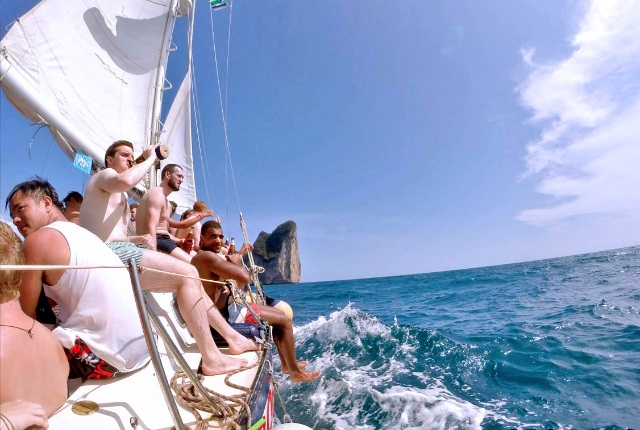 7. Shark Watching Tours:
Another thrilling activity that you can experience during the trip of Phi Phi Islands is Shark Watching Tours. Swimming in emerald water with sharks is a daring and exciting activity which is unforgettable. Shark watching tours are organized by tour and travel agents. A small group of people is guided by professionals. Snorkeling equipment is also provided by the travel agency. If you wish to experience the overwhelming moments with the sharks just book your flight for Phi Phi Islands today.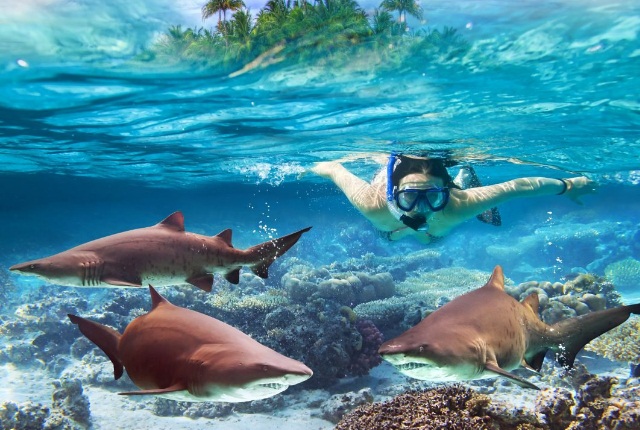 8. Rock Climbing:
Phi Phi Islands is very popular among explorers and adventure lovers. The island is considered as the heaven for rock climbing, cliff jumping, hiking and various other electrifying activities. Koh Phi Phi Leh, Koh Phi Phi Don, the walls of Tonsai Tower, Drinking Wall and AO ling wall are some of the most favorable spots for rock climbing in Phi Phi Islands. If you are interested in learning rock climbing then there are few institutions and traveling agency that offer rock climbing courses for travelers.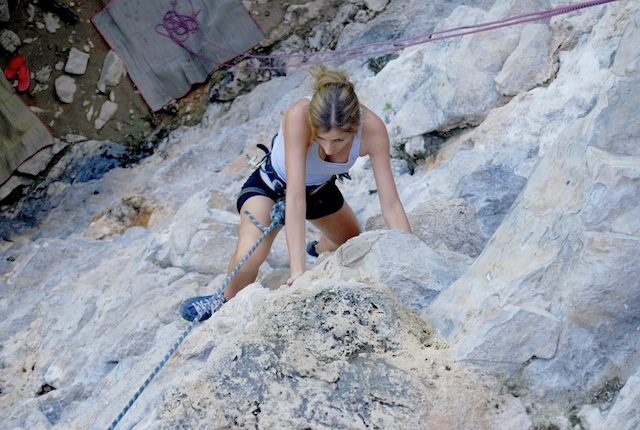 9. Cliff Jumping:
Another fascinating attraction of Phi Phi Islands is Cliff Jumping. Cliff jumping is one of the most daring and electrifying activity that will make your Phi Phi Islands trip more remarkable. Maya Bay, Monkey Bay, Koh Phi Phi Leh are some of the utmost locations known for cliff jumping.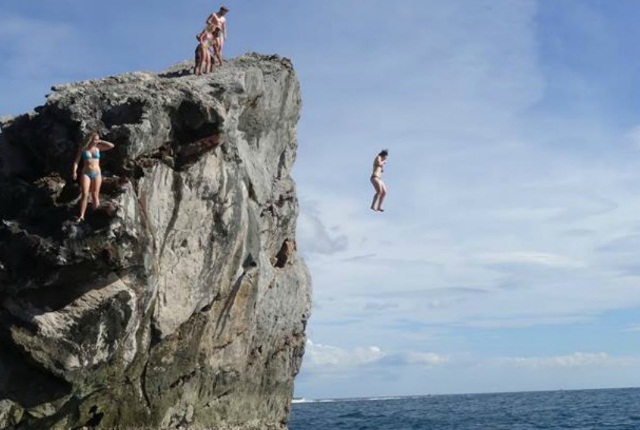 10. Snorkeling In Phi Phi Islands:
If you wish to experience the blue sea water, intriguing marine life then Phi Phi Islands is the perfect destination for spending precious moments with your family and friends. The location, climatic conditions and astounding beaches has made Phi Phi Islands, the hottest tourist spot for sea divers and snorkeling lovers. Bamboo Islands, Phi Phi Bay, Monkey Bay, Maya Bay, Loh Sama, Shark Point are some of the well-known locations for Snorkeling.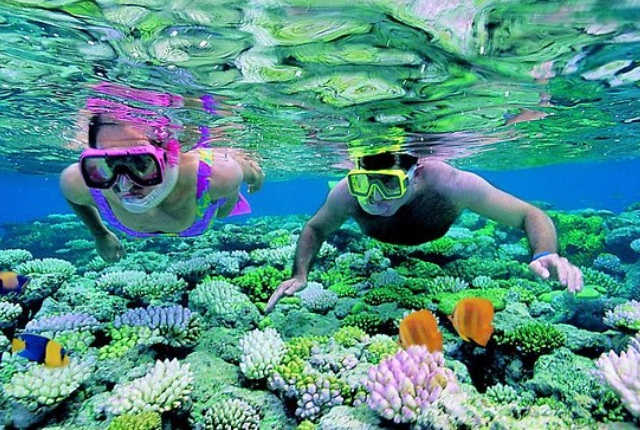 If you are planning to spend your holidays with your family in the serenity of lush vegetation, calm beaches then the Phi Phi Islands is the right choice for you. There are many private tour agencies that offer attractive packages which includes food, accommodation, outdoor tours along with loads of fun-filled activities. Few resorts and hotels also provide best deals at discounted rates during the peak season. So do not wait, just pick the best deal and get ready to explore the Phi Phi Islands.