Cruise ships have become a favored mode of travel for many tourists around the world. Carrying tourists in huge ships through the vast ocean, touching upon far shores, it is nonetheless very exciting. While this kind of travel is quite common, another type of cruising is gaining popularity, namely river cruises. Taking people on smaller boats, these river cruises arrange intimate journeys over rivers and pass through towns and cities on its sojourn. These tours are conducted in different parts of the world and are easily accessible.
Let's Find Out 10 Amazing River Cruises From Around The World:
1. Amazon River Cruise
The mysterious Amazon has attracted many a soul to its dense jungles and rivers. If you are adventurous and wish to enjoy the wild beauty of this river, head over to a cruise over the Amazon River. Different types of boats are used to ferry tourists over the river and are mostly concentrated between Manaus and Belem port of Brazil. Luxurious as well as budget river cruises can be found along this stretch and tourists can enjoy unrivaled views of the mighty Amazon from the comfort of their air-conditioned cabins. Some of the river cruises also operate on the Peruvian Amazon and if you wish to see some of the under developed areas, these are perfect.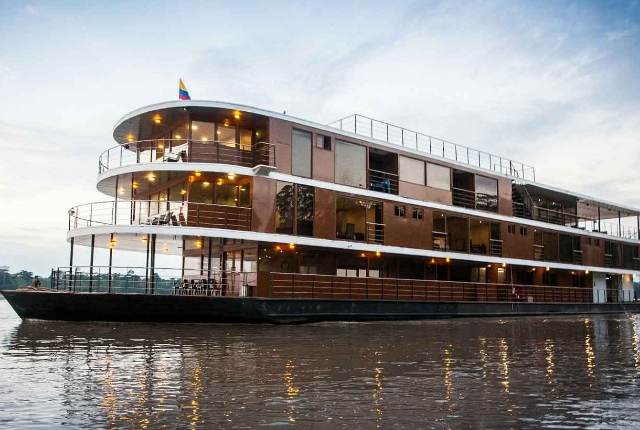 2. Danube River Cruise
River Danube is the second largest European river and passes through nine countries including Austria, Germany, Croatia, Bulgaria, Hungary, Slovakia, Serbia, Ukraine and Romania. The Danube River cruise is therefore, ideal for people who wish to explore the beauty and charm of Europe. Day trips as well as week long trips can be organized on these river cruises and it will take you through some of the finest European cities.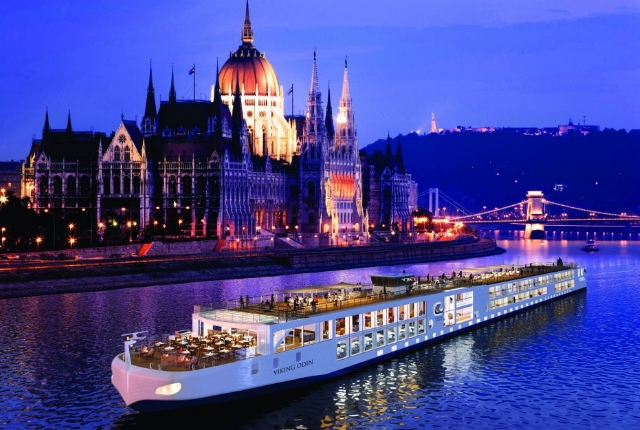 3. Rhine River Cruise
Like the Danube River cruise, the Rhine River cruise is also very popular. It winds through Switzerland, France, Germany, Holland and as it takes you through some of the most breathtaking sights in Europe you will enjoy fascinating views, lush vineyards, imposing castles and forts along with picturesque towns and cities. This river cruise can well be a piece out of a fairy tale and are designed to cater to all kinds of travelers. The tour operators have half day trips for people who are pressed for time and organize longer tours with a multi-country itinerary for visitors asking for a leisurely holiday.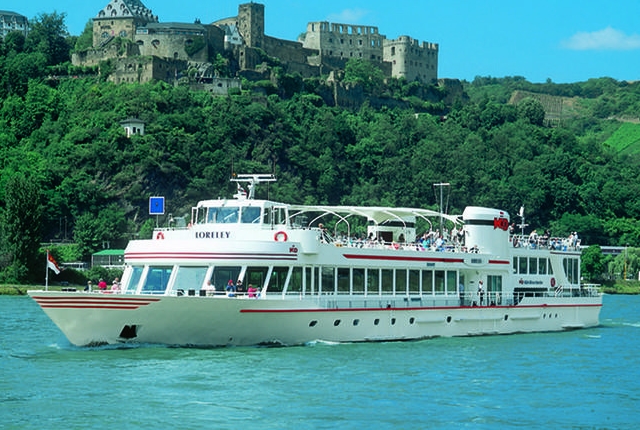 4. Yangtze River Cruise
Passing through some of the most fascinating places in China, the Yangtze River is the perfect place for cruising. It is not only Asia's longest river, it also passes through the three gorges of Qutang, Wu and Xiling. The river cruise takes you through the myriad landscape of China and also stops at ancient sites and old towns where you can enjoy a tryst with history. Besides, you get a chance to encounter dolphins and Chinese alligators, residing in the river, from the comfort of your cruise ship. The shorter trips are for 4 days while the longer ones can extend up to two weeks.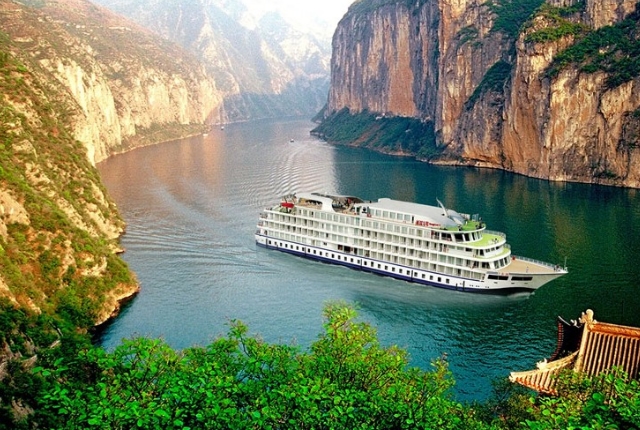 5. Main River Cruise
If you want to experience the essence of Germany, the Main River cruise is ideal. Whether you are a history buff or a wine and beer connoisseur, the trip is designed for you. The cruise travels between Germany and Austria and stops at Heidelburg and Nuremburg. These places not only have a rich history dating back to World War II, it also hosts the famous Christmas market and tourists love this cruise holiday.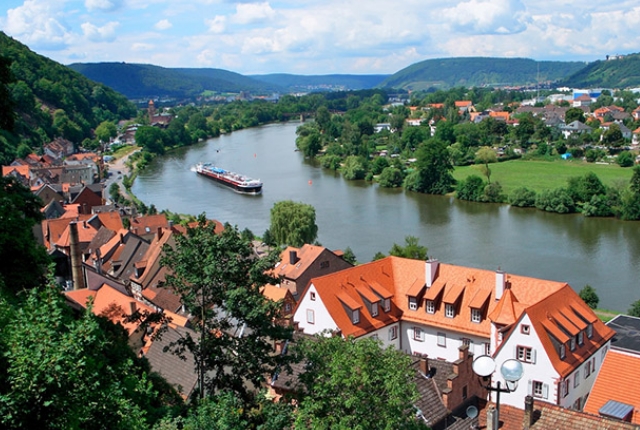 6. Kerala Backwater Cruise
The backwaters of Kerala, an Indian state, offer unmatched facilities for a river cruise. Its scenic beauty is breathtaking and the canals and lakes take you through many fascinating twists and turns in the backwaters. Travelling in boathouses, visitors can enjoy the charm of living in a small village of Kerala. The area has a unique ecosystem and is adorned with lush greenery. Trip organizers offer different types of boats for tourists and depending on your preference, you can easily hop onto a Kerala backwater cruise.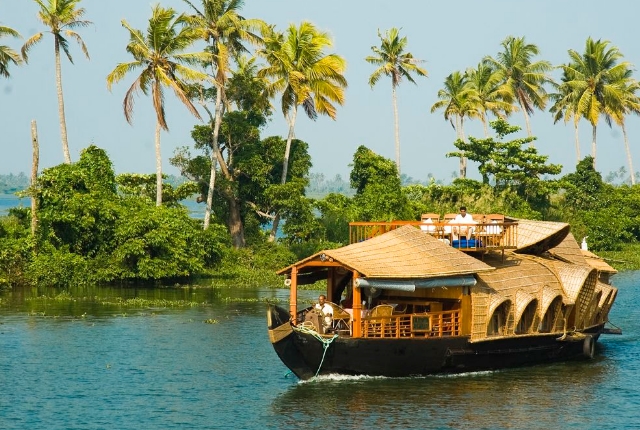 7. Mekong River Cruise
The South-Asian river cruise through the Mekong River is an endearing journey that will take you through some of the most beautiful places in China, Burma, Laos, Vietnam, Thailand and Cambodia. The boats pass various old towns and modern cities, offering you glimpses of local life. If you choose to cruise along the Cambodian stretch of Mekong River, you can see the ancient site of Angkor Watt along the way. The floating villages and river markets are other attractions that you must not miss during this journey.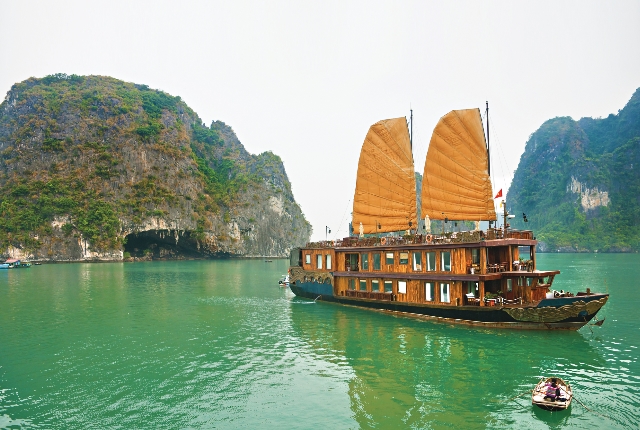 8. Nile River Cruise
The Egyptian civilization grew along the banks of River Nile and if you wish to witness its true essence, hope on to a river cruise. It will take you past the pyramids, various other ancient Egyptian sites and offer plenty of recreational activities. Large as well as small ships ply along the river route. Luxury cruise ships with spas, pools and sundecks are ideal for romantic or leisurely trips. Travelling between Luxor and Aswan, the cruise ships take around three to seven days to complete a round trip.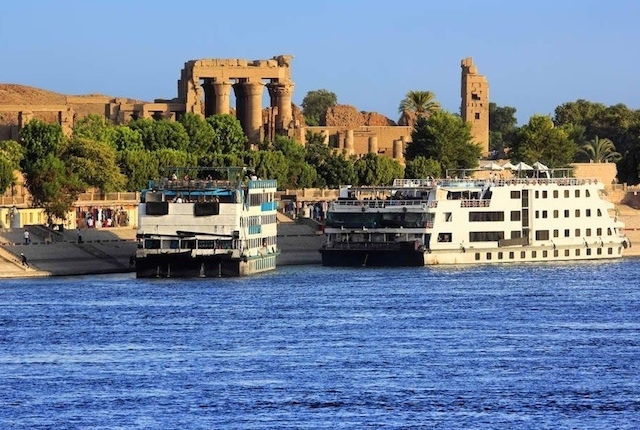 9. Volga River Cruise
Russia is a huge country and if you want to come face to face with its art, architecture, history and culture, the Volga River cruise is ideal. Many trips are organized between Moscow and St. Petersburg. But, if you are a history buff, pick a river cruise that will pass through Kremlin, Red Square and Catherine's Palace. Many routes also pass by Russia's forests, beautiful lakes and its stunning countryside with picturesque summer houses.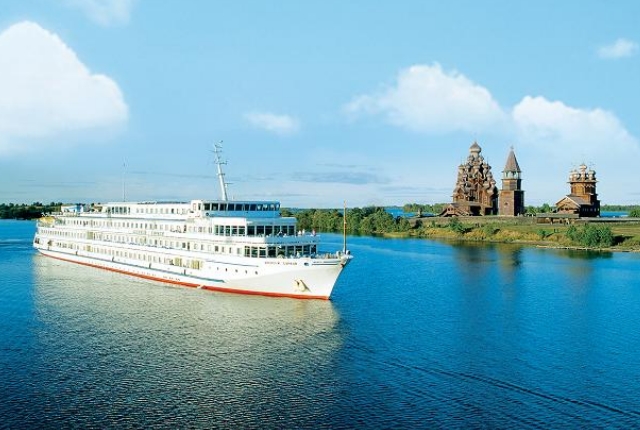 10. Mississippi River Cruise
One of America's longest rivers, the Mississippi passes through the heart of the country. River cruises on this route take you through some of the most beautiful places in America. To keep the old world charm intact, trip organizers often offer paddle wheel steamboats which travel through the Mississippi at a leisurely pace. The river cruise touches upon big cities as well as various tourist spots. Short day trips and three week long trips can be chosen depending on the time you have.