Tourists to Germany are spoilt for choice when it comes to selecting its best attractions. Steeped in history, culture and natural beauty, it is country with fascinating cities and small towns. Its abundant forests, majestic mountains, fine museums and galleries have fascinated tourists over the years. While nature lovers can enjoy its great outdoors, history buffs can head to its famous cities such as Berlin to gather first hand information of its glorious past. The country offers plenty of sightseeing and recreational opportunities and is one of the best places to tour in Europe.
Here's A Collection Of 10 Amazing Places To Visit In Germany:
1. Berlin
The capital of Germany, Berlin is a modern cosmopolitan city that is best known for its historic past. Witness to the World War II and the Cold War, it is a city that has an abundance of sightseeing opportunities.
The Brandenburg Gate is a famous historic landmark, modeled on the Acropolis in Athens.
The sandstone structure depicts the Neoclassical style of architecture and measures 26 meters in height. On top of its six huge columns are stationed four remarkable horse chariots. One of Berlin's most iconic structures, it was once part of the Berlin Wall that divided East and West Berlin. The city is also known for its thriving nightlife and exciting party culture, allowing tourists to completely enjoy their stay.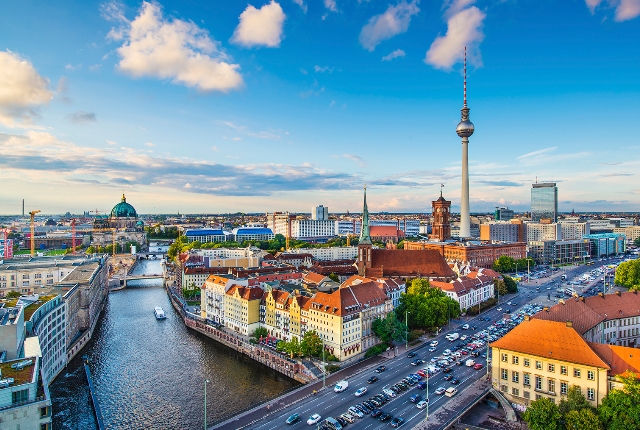 2. The Black Forest
Located in southwest Germany, the Black Forest is an upland region with hills covered in dense forests. It is a hiker's haven and extends over 160 kilometers. Its natural beauty, plenty of flora and fauna attracts thousands of tourists every year. Its verdant valleys offer respite from the hustle and bustle of city life and nature lovers can walk around its numerous hiking trails, exploring its amazing beauty. It is also home to the ski area of Todtnau, the brilliant resort of Bad Liebenzell and the spa in Baden-Baden. The Black Forest Open Air Museum and the awesome Black Forest Railway are some of the other attractions of this region.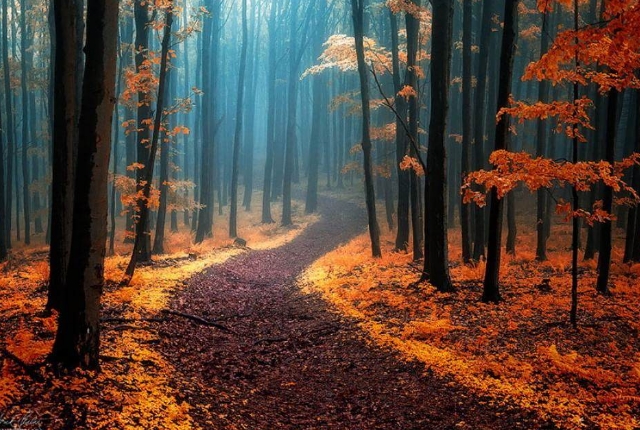 3. Rhine Valley
Europe's most fascinating river, the Rhine is nature's pride and Germany's treasure. It is one of the most important waterways of the continent and stretches over 1320 kilometers, from Switzerland to Netherlands via Germany. As the Rhine flows through Germany, it offers some magnificent views and the best way to enjoy the river trail would be from the Upper Middle Rhine valley section. It flows around picturesque villages and breathtaking castles in this region and tourists can either opt for river cruises or travel by car.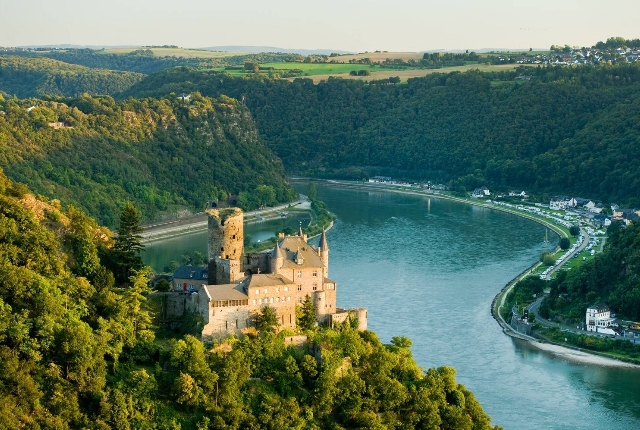 4. Cologne Cathedral
One of Cologne's most impressive landmarks, the Kolner Dom or the Cologne Cathedral is a masterpiece of Gothic architecture. It is one of Europe's biggest cathedrals and mesmerizes tourists with its imposing façade and brilliant interior. The Reliquary of the Three Kings, a 12th century art work by Nicholas of Verdun is placed above the altar and is designed in gold. It is one of the most remarkable works at the cathedral that was designed to keep the relics of the Three Kings brought from Milan. The Treasure with its wonderful collection, the views from the South Towers and the beautiful stained glasses at the cathedral must not be missed.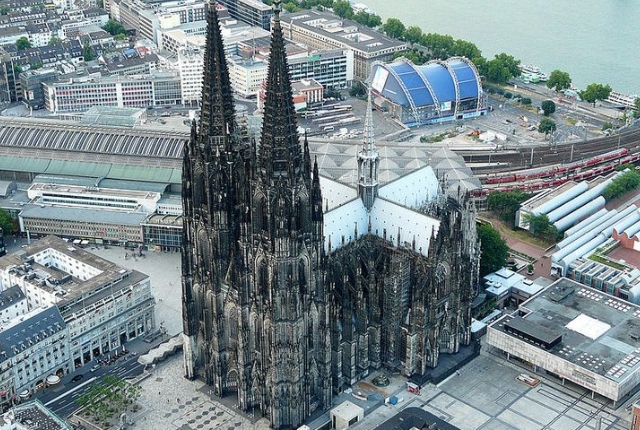 5. Neuschwanstein Castle
Neuschwanstein Castle is one of the most famous castles in Europe. Located close to the town of Fussen in Germany, the castle is considered the ultimate story book structure. This fairytale castle now stands as an inspiration for Walt Disney's theme park castles and tourists can opt for guided tours to explore this majestic place. Its interiors are fascinating and the Throne Room and Singer's Hall are most impressive. The views from this castle can be breathtaking and therefore, a trip to this historic masterpiece is a must for every visitor to Germany.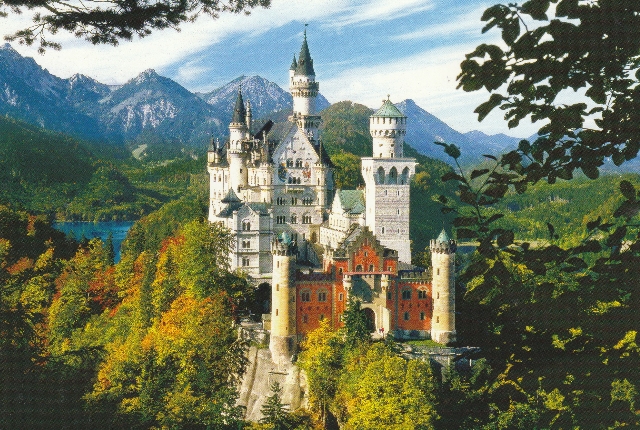 6. Museum Island
Museum Island or Museumsinsel is Berlin's famous museum district that houses some of the oldest and most famous museums. Located between River Spree and Kupfergraben, the island lies on a 400 meter long canal. The royal treasures are displayed in the Old Museum, while the New Museum, National Gallery and Bode Museum have several antiques. Walking tours around this island will lead you to Pergamon, a place where historic buildings from the Middle East has been recreated.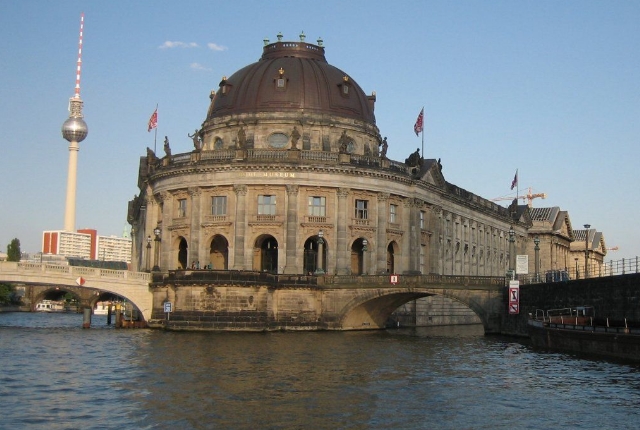 7. Miniatur Wunderland
The world's largest model railway, Miniatur Wunderland is located in the heart of Port Hamburg and is one of the most popular attractions of Germany. It has over 12,000 meters of track and has dedicated sections for USA, Scandinavia and Hamburg. More than 300,000 lights have been installed around the tracks and over 200,000 human figures are installed. It is a fascinating place for tourists as they see the detailed miniatures of bustling cities, busy airports with planes taking off, quaint little villages and teeming harbors.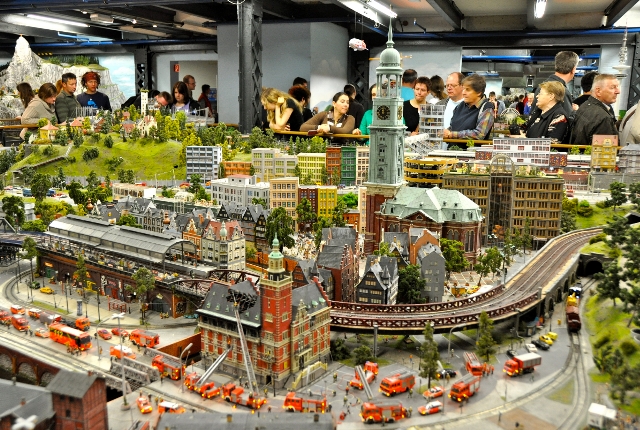 8. Konigssee
Located near Salzburg, Konigssee is one of the most fascinating places in Germany. Its breathtaking natural scenery makes this Bavarian lake a truly amazing place. The Konigssee or the King's Lake has a fantastic footpath running along its coast and tourists can walk along the path as they pass through Painter's Corner and witness the superb views of the adjoining lake and mountains. Visitors can also take boat trips on the lake and travel to the Pilgrimage Chapel of St Bartholomew.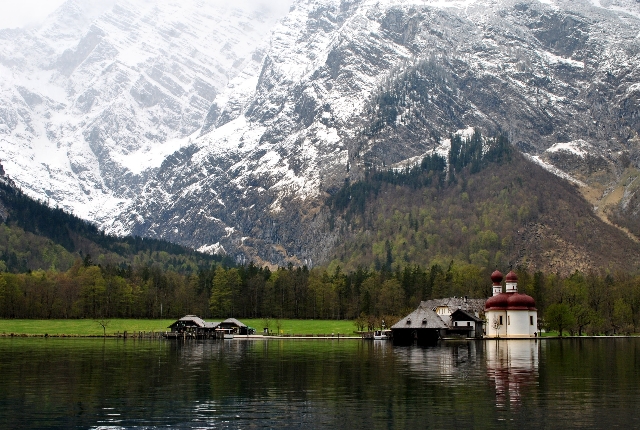 9. Munich City
The culture capital of Germany, Munich city is a truly fascinating place. Popular for the Oktoberfest, it is a great destination for enjoying operas and theaters. The city center has a wonderful blend of classic and modern architecture and has several historic churches, royal palaces and medieval walls. Munich's bustling shopping districts and thriving nightlife draws a lot of tourists.
10. Berlin Wall
Once used to divided East and West Berlin, the Berlin Wall is an infamous landmark that must be visited. Built in 1961 during the Cold War, it is witness to one of the most difficult phases of German history. Although, it extended for 155 kilometers originally, it now has only a small portion left with graffiti filling up the vast wall. The Berlin Wall Memorial and the permanent exhibits on the Berlin Wall Exhibition are some of the attractions left.