Different countries of Europe offers great touring opportunity and attractions to tourists particularly to history loving tourists. Country like Germany  is one of such destinations that offers plenty of sites that a history loving tourist should visit. Germany is a place which in ancient age was ruled by several Germanic tribes that even gave headache to old Roman Empire. Though the country came under the rule of Holy Roman Empire in 10 century it unified later on as German Empire and started WW1. But the defeat in this war did not demoralize this nation and as a result Nazi Germany was born resulted in WW2. The fall of Berlin Wall and unification of Germany is known by all. So when you are in Germany you have to visit some places connected with such a rich and colorful history of this country. There are several world heritage sites of UNESCO in Germany as well. Berlin the capital city has several great and well known historic spots also.
Here Are 5 Great And Mesmerizing Historic Places In Germany:
1. Roman Ruins Of Trier
There are relics of some old Roman settlements exists in different parts of Germany. Of these the ruins seen in Trier is most famous. These ruins are from a prosperous Roman settlement that was established in 1st century AD and prospered during 3rd century. These ruins belong to that period. The most famous and imposing is the Roman bath. Besides there are other attractions like amphitheater and Church of Our Lady which was the first church of Germany. It was built in 4th century. This whole site is a UNESCO world heritage site of Germany.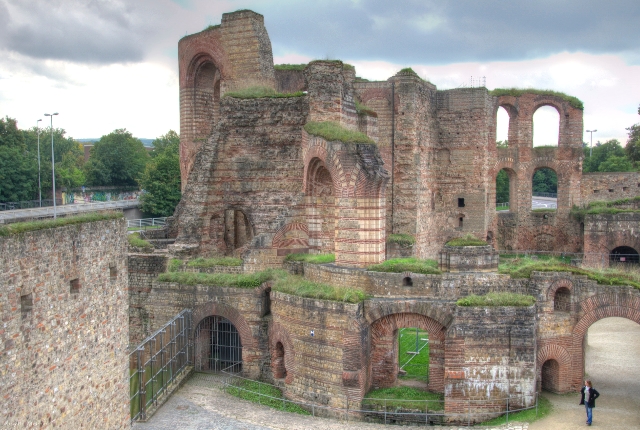 2. Cologne Cathedral
It is one of the main tourist attractions of Germany. This church took almost 600 years to complete. The construction was started in 13th century that was completed in 19th. But misfortune did not leave this abode of god. It was almost destroyed during WW2. Later great restoration wok made this historic structure to rise out of ash just like a phoenix. Now tourists flock in great number regularly to visit this. One of the world heritage sites of UNESCO in Germany.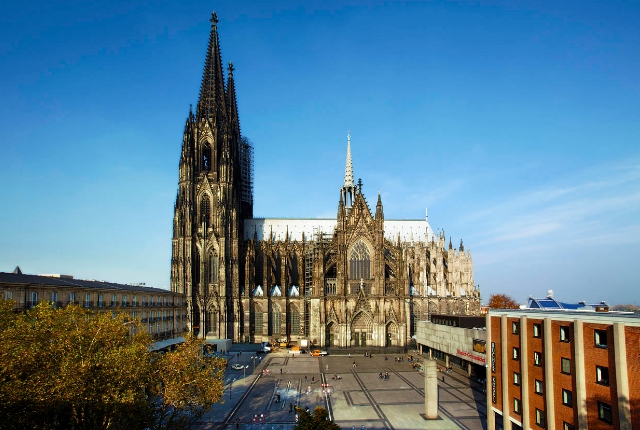 3. Nuremberg Castle
This is one of the most famous and big castles of Germany. Though exact time of its construction is still not know but historian say that it gained importance from 11th century. It was a place that was favorite to the rulers of Holy Roman Empire. Some even made additions and renovations to the structure. Great rulers of that Empire used it as their residence also. Situated in Nuremberg city of Germany.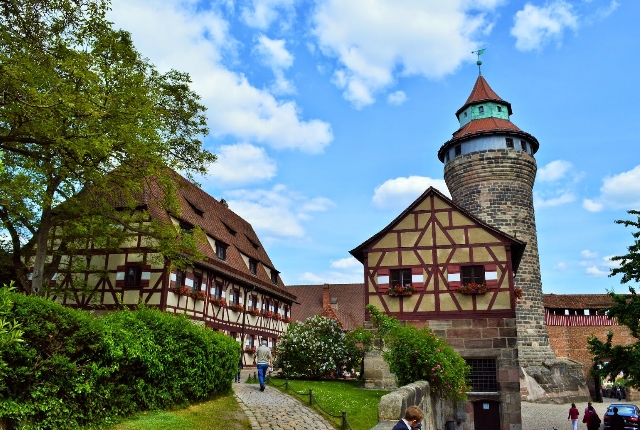 4. Karl Marx House
While you are in Trier after visiting the ruins of Roman rule you can pay a visit to the birthplace and house of great revolutionary thinker Karl Marx. You may not believe in the theory of Marxism but needless to say that it impacted the social history of mankind severely. In this house of Trier you can view his birthplace and almost every thing about him, his thinking, life and Marxism.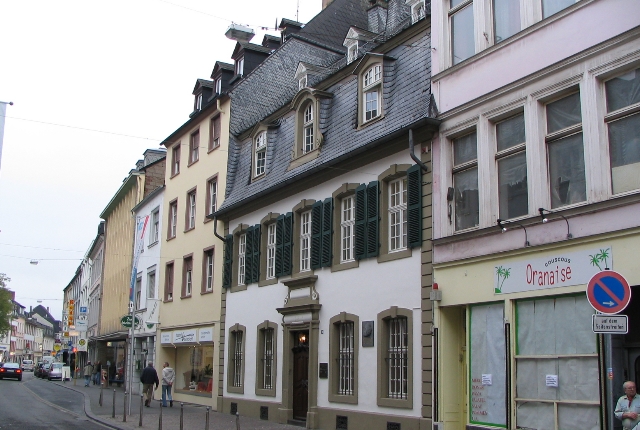 5. Frontiers Of Roman Empire, Southern Germany
During the last phase of Roman Empire when it became weak severely and Barbarian attacks became frequent the rulers of Rome in other European countries erected a vast wall for defense. Emperor Hadrian was first to do so.
Later emperor Antoninus and Trajan also extended the wall.
These long strech of wall can be seen in southern Germany if you are in Germany. Though it is mainly known as Hadrian's Wall still at present it is referred to as Frontiers of Roman Empire. A UNESCO world heritage site that a history loving tourist should not miss.