Germany is one of the most beautiful countries of Europe that has been a favorite tourist destination for a long time. Germany has many picturesque places. But it is the historical and cultural heritage f the country that attracts most. There are several ancient, medieval and early modern historic sites in the country. These include some very gorgeous looking beautiful castles. These castles were mostly built by local royal family. Besides these are important and unique in architecture too. A tourist who loves to visit castle can have a good time visiting German castles. Here is a list.
5 Gorgeously Beautiful Castles You Can See In Germany:
1. Heidelberg Castle
This castle situated at a height of more than 250feet on a hill over the city of Heidelberg is one of the most famous attractions of this part of Germany. The remains of the castle that are seen today can be dated back to 17th century. But the history of this castle is very old. It was first built in an early 11th century. Since then severe misfortune like war, natural disaster fell upon the castle which led to the destruction of it. Now you can see an amazing touch of Renaissance art on the architecture of the castle.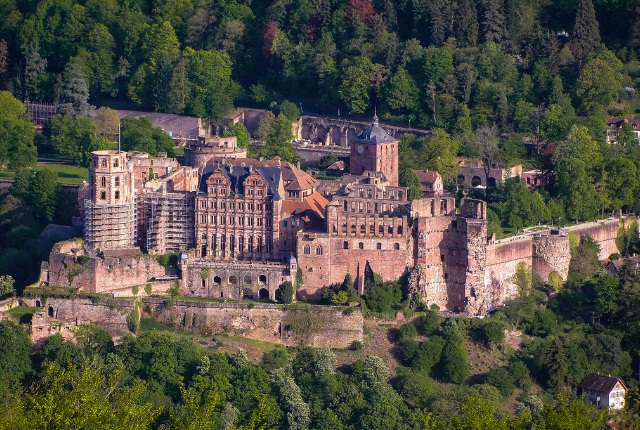 2. Schwerin Castle
If you are looking for a beautiful castle with an equally spectacular position, this castle or palace near the city of Schwerin in the state of Macklenburg-Vorpormmern is for you. The castle was the residence of the grand duke of Mecklenburg and its present structure was built and completed in mid 19th century. This is a  typical European castle that looks more magnificent for its island setting. It has a museum for visitors. Besides, if you are interested in ghost stories, Schwerin castle has a resident ghost for you.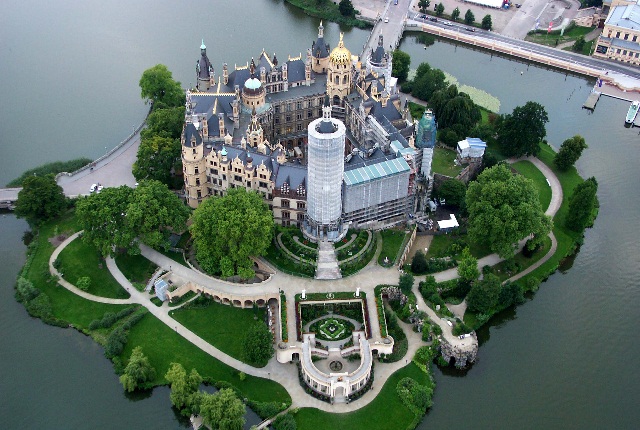 3. Hohenzollern Castle
Hohenzollern castle has been a great tourist attraction of Germany for a long time. But this extremely beautiful castle has got more international prominence as parts of a major Hollywood thriller of recent time A Cure for Wellness was shot here. This castle was first built thousand of years ago. The present structure is 200 years old. it was built by royalty of Prussia. Situated on the top of Mount Hohenzollern, with towers the castle looks really eye catching from a distance. it has a museum for visitors with many great articles of Prussian royal power. The castle is situated near Stuttgart.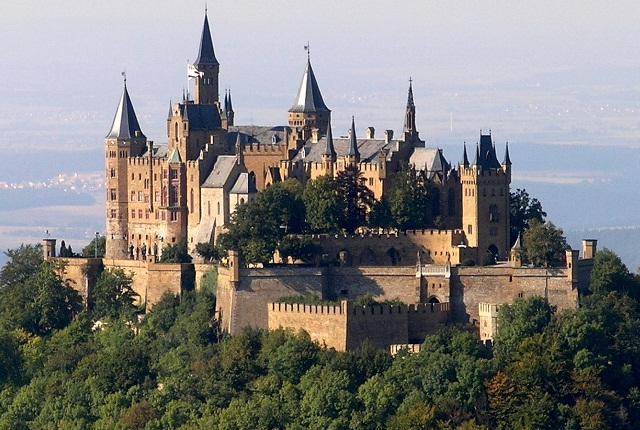 4. Lichenstein Castle
This castle in southern Germany that is situated on a steep hill and can be approached via bridge from another hill has no such historical back ground. Though it was built upon the place where an early medieval castle once existed, the construction of Lichenstein castle was influenced by a novel Lichenstein. The construction was completed in 1842. But it looks totally awesome from a distance and typical story or fairy tale like. Presently it has a collection of great armors and weapons for visitors to see.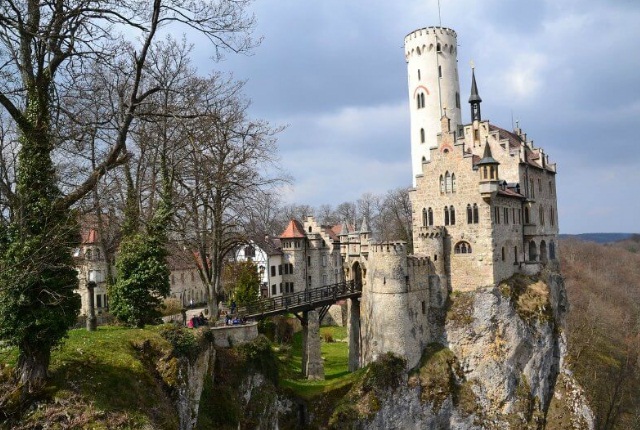 5. Glucksburg Castle
So far the castles are situated on the top of a hill. But this castle of late 16th century is situated beside a picturesque lake and the setting has made it one of the most beautiful castles of Germany. Experts say that the architecture belongs to Renaissance period. The owner of the castle was a local family of Dukes of Glucksburg. Rulers of Danish royalty had also used this castle as a residence. At present, it has a museum for tourists. A guided tour is there for visitors. The castle is located in Glucksburg of Schleswig-Holstein of Germany.