Tirol is in Austria and it is famous for its mountain landscape. People like to do hiking in the summers. The landscape is covered with snow in the winters and tourists enjoy alpine skiing. There are many villages, lakes, ski resorts, towns, and museums in this area. The visitors are attracted to the customs, culture, and celebrations of the state. Rock climbing and cross-country skiing are favorite activities in this place. There are many places to see and things to do in Tirol. We will suggest some activities in this area.
Following Are The Top 10 Things To Do In Tirol:
1. See Artwork And Sculpture In The Wood Museum
If you are an art lover, you must visit the 1st Wood Museum of Tirol. The museum was designed and made by Hubert Salcher, a wood carver by profession. People like to artwork, sculpture, and furniture in this museum. The museum is made with timber wood and it has displays of paintings, tools, and musical instruments. There is an interpretive trail near the museum.
See Artwork And Sculpture In The Wood Museum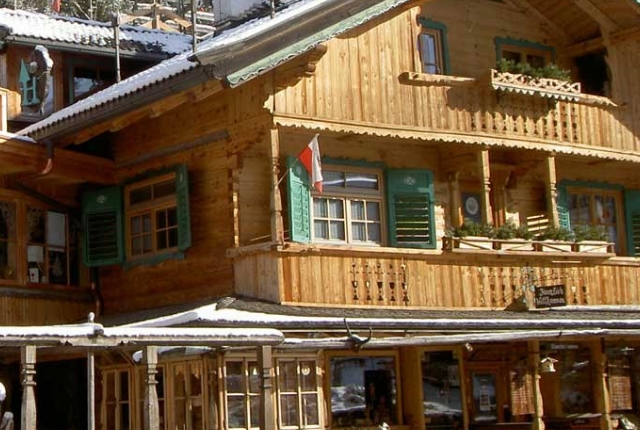 2. See Tyrolean Folk Art In Volkskunst Museum
Another interesting place in Tirol for the art lovers is the Volkskunst Museum. It is situated near the Hofkirche. There are a large number of displays of Tyrolean folk art and carnival masks. People like to see the Gothic Stube situated above the ground floor. This is a restored parlor having panels made of wood. This area has a very low roof or ceiling. You must see the hand carved sleighs in the museum. See the cowbells, antique tiled oven and Christmas cribs in this place.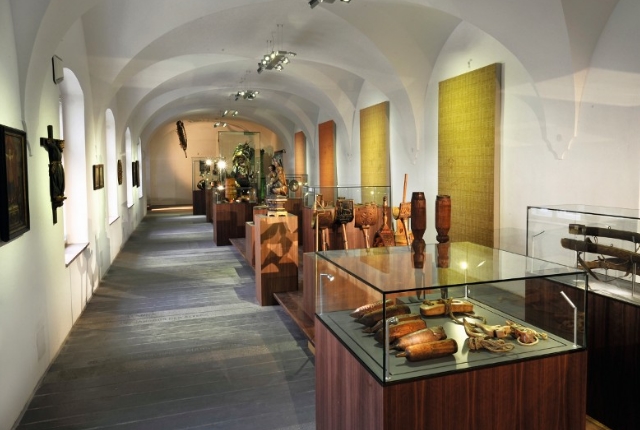 3. Explore The Ambras Castle
Ambras Castle is an interesting castle situated in the Old Town of Innsbruck. There is a he collection of arms and armor in this place. The castle was used by Counts of Andechs in the olden times. One of the attractions of this fortress is the sixteenth century private bathroom that was used by Ferdinand's wife. Apart from this, you can see paintings and artwork here. There are guided tours available for educating kids that offer lot of fun and enjoyment.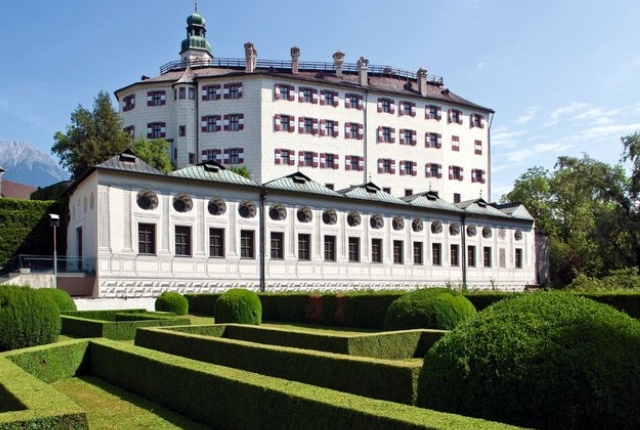 4. See Copper Shingles On The Golden Roof
Golden Roof is a building constructed by archduke in fifteenth century. Gothic bay area was made by the emperor Maximilian for his marriage to show that he was prosperous and that there were no imperial financial problems at that time. The building has a large number of copper shingles on the roof. Reliefs of emperor are situated beneath the roof fringe. The building has a museum used for entertainment. Space is devoted for displaying ancient life to children.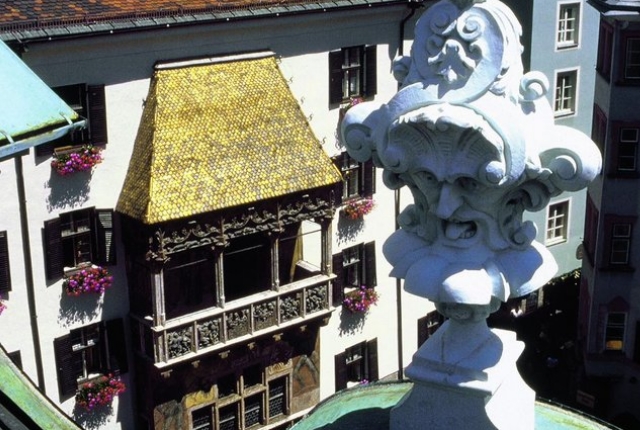 5. Spend Time In Church And Square In Lienz
Lienz is situated to the East of Tirol. There are two famous mountain passes in this area. Romans are the early dwellers of this area. Later on, Bavarian tribes settled here. Parish church in this area is known as the burial place of Gorz, who was last Count. Take a tour of Main Square and Town Hall. The church has Gothic frescos. Another church with Gothic art, arcaded cemetery and Baroque artwork in Leinz is St Andra.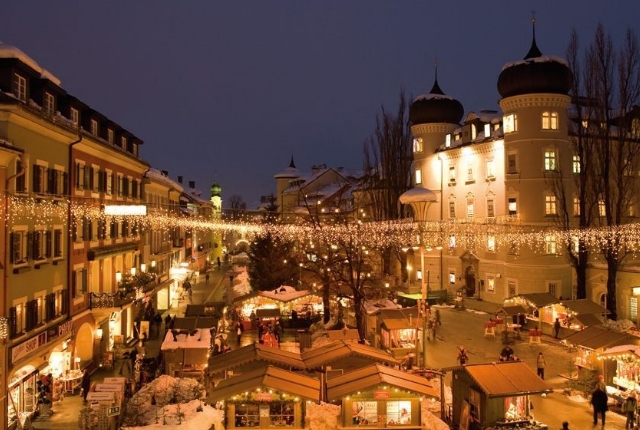 6. See Paintings And Furniture Displays In Hofburg
Hofburg is a historical building and a palace in which the Habsburgs lived in the ancient times. It is situated in Innsbruck. The building was remodeled and renovated and at present, it is used as a museum. Items of culture, history and politics are displayed in the museum through themed exhibitions. There is space for displaying paintings and furniture in this museum.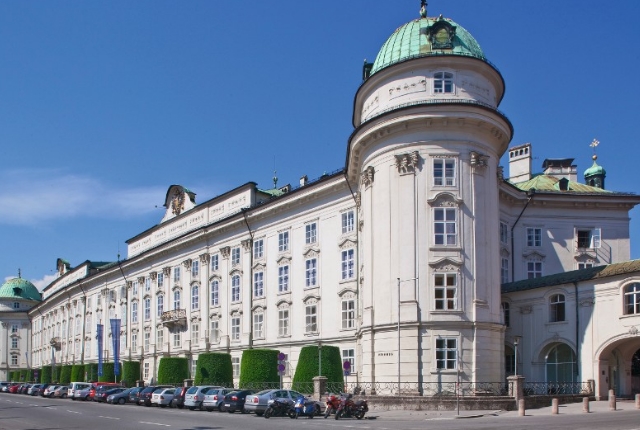 7. Enjoy Skiing At The Seegrube Ski Station
If love to do skiing, you must visit the Seegrube ski station. This place offers an amazing view of the Innsbruck city in Tirol. You can reach the place through a cable car. There are ski tracks where you can do skiing. The Nordkettebahnen station in this area is a site of cultural heritage. Seegrube is situated at a height of more than two thousand meters.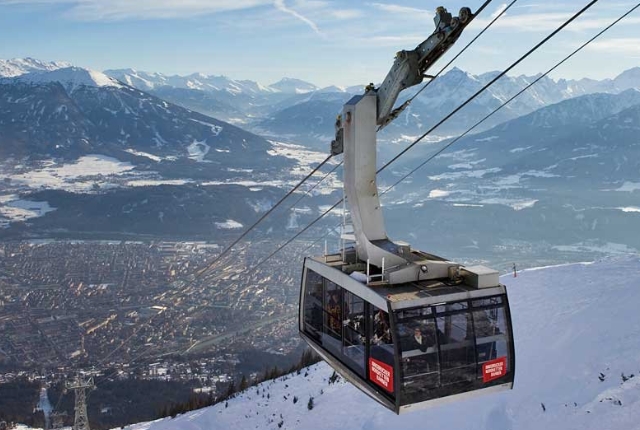 8. Stay At St. Johann And Explore The Schneewinkel Pass
St. Johann is a resort situated in Tirol in the Schneewinkel pass. The mountain area of this pass has north facing slopes. Boarders and other people come to live here with family. There is a ski school in this resort. People reach the area through a railway station. A large number of people stay here on weekends and during snowfall.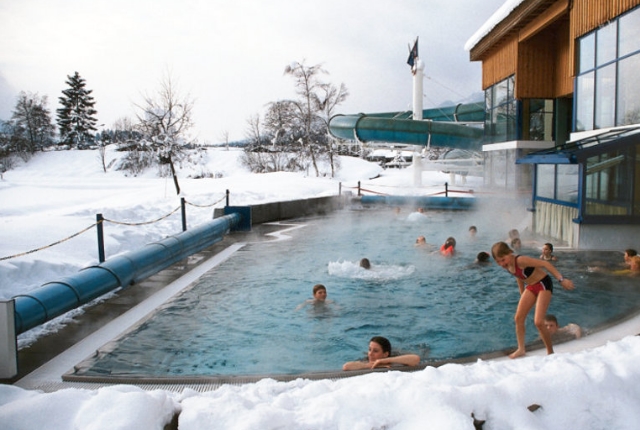 9. Enjoy Water Sports At Area 47
Area 47 is a very good place for the people who like water sports. This is a playground with water slides and lake where people like to do swimming. You can do rafting, water jumping, canyoning, wakeboard lifting and surfing in this area. There is a water park also. This place has blob catapults.
10. Visit Swarovski Crystal Worlds
Swarovski Crystal Worlds is famous as a labyrinth of caves situated in Tirol to the West of Austria. People like to spend time in park and playground of this area. This is an astonishing place with a garden. It is the most popular attraction of Austria.