Indian is the 16th largest state of US in terms of population. This is one of the important states of the Great Lakes Region of US. The history of the state is not much different from others. In past it was inhabited by native Americans for  hundreds of years. Then immigrants from Europe and other parts of America started to come into this region. In this regard this state has a mixed historic and cultural heritage. It has great natural attractions too. In a word tourists of varied tastes can be very much satisfied visiting this state of US. The capital of the state is Indianapolis. You can start your journey from this modern urban center too.
Here Are 5 Must Visit Interesting Attractions Of Indiana, US
1. The State Capitol Building
If you have started your tour from Indianapolis then you can start by seeing the capitol building first. It is called the Statehouse. This building erected in late 19th century is one of the beautiful capitol buildings of US that has classical European influence in its architecture. It looks massive and really nice from outside. The inside is gorgeous too. There are huge ceilings with domes, exquisite columns and floors. There are several historic exhibits for visitors to see too.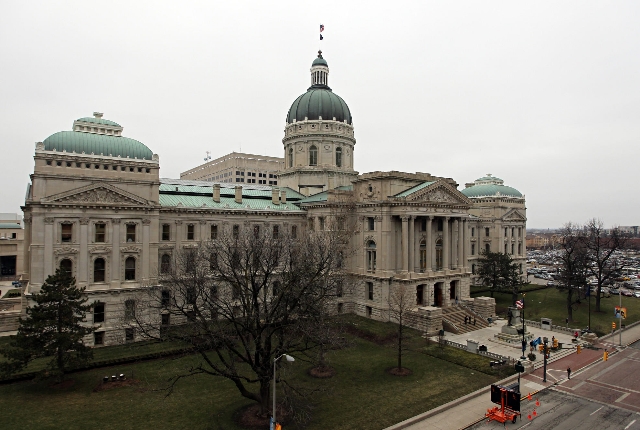 2. The Ruins Of Indianapolis
The city of Indianapolis is full of museums and art centers. Some are really great if you want to gather collect information about native American culture of the region. But if you want to tread a little bit off the beaten path then you can visit this attraction known as The Ruins. This is situated in Holiday park of Indianapolis. Though it is known by this name and looks a bit that way but it is actually a place where remnants of a big highrise St. Paul of New York are kept after dismantling. Though there are several parts of the building in this place the most frequently visited is the Races of Man. In this, sculptures of a few men of different races are seen to carry out burden of something on shoulder.
3. The Grave Of John Dillinger
Indianapolis has connections with some famous personalities. One of them can be called infamous. This man John Dillinger though robbed banks and challenged law severely during his lifetime but he gained a cult hero status. People or souvenir collectors went sort of mad when Dillinger was buried in the Crown Hill Cemetery in Indianapolis. For this reason his family had his body dug out and made the grave reinforced with iron. If you are interested you can pay a visit to this place to see this grave.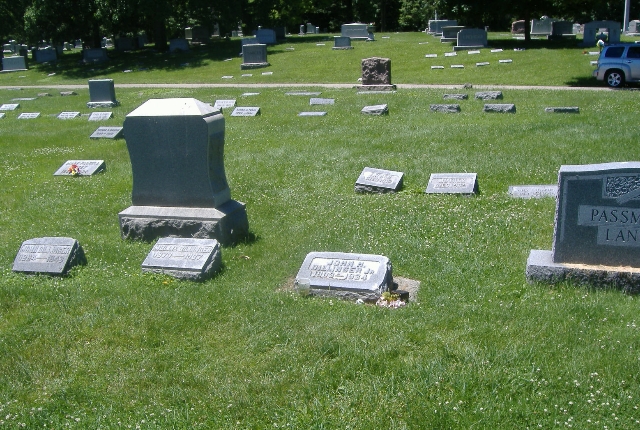 4. The Unusual Church Of Columbus
While the word church is uttered the image that comes into mind is the traditional architectural look with cross on top. But there are some unusual looking churches in different parts of the world. One of those is the first Christian Church of Columbus, Indiana. The specialty of the church is that it resembles a kind of  highrise type building. The church was completed in 1942. The brick and limestone built building is rectangular shaped with a tower that reaches a height of 160 feet. It has a capacity of 900 people.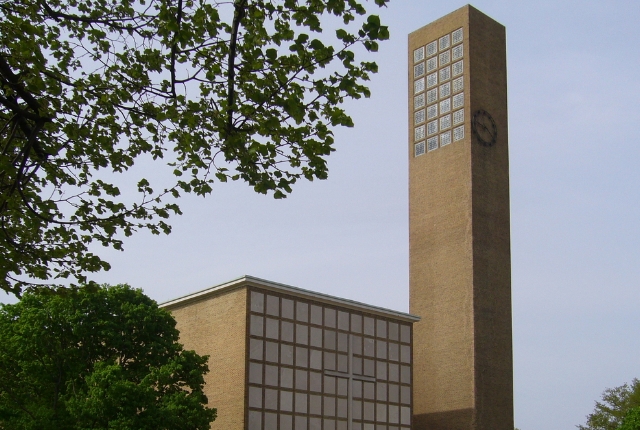 5. Hall of Heroes Of Elkhart
You are a comic book fan. You like to read or see movies or TV shows based on comic books. Then you should not miss this place situated in Elkhart of Indiana. This is a museum founded by an individual Allen Stewart. But with 10, 000 exhibits connected with superheroes and an archive of 60, 000 comic books Allen claims it to be the largest superhero museum in the world. It has some added features like Bat cave etc too for interested visitors. The founder Allen Stewart is a really comic book enthusiast. He regularly adds new comic books to the archive and extends or upgrades it.