Lithuania is a popular European country located in the south of Baltic States. It borders Latvia, Belarus, and Poland. You can find Renaissance, Gothic, and baroque style impressive architecture in this fabulous country. Vilnius, the capital of Lithuania, is widely popular for its amazing medieval Old Town, which is one of the biggest surviving medieval old towns in the Europe. The history, natural beauty, culture, and architecture of this nation attract lots of tourists throughout the world making Lithuania one of the famous European tourist destinations. So, let's have a look at some of the prominent tourist spots that you must not miss when planning your trip to Lithuania.
Below Are The 12 Incredible Tourist Attractions To Explore When Visiting Lithuania:
1. Vilnius
Vilnius is the capital of Lithuania full of impressive Gothic and baroque styled architectures and amazing medieval structures. The Old Town in this capital has got historic significance with ancient elements. Explore the beautiful cobbled roadways near the exquisite St. Anne's Church. Watch amazing Gediminas and Upper Castle citadel that belong to the 13th century. Make sure you visit the Gates of Dawn, spectacular Town Hall Square, impressive Green Bridge, amazing Vilnius University, Totoriu Street, and exquisite Amber Gallery when visiting Vilnius.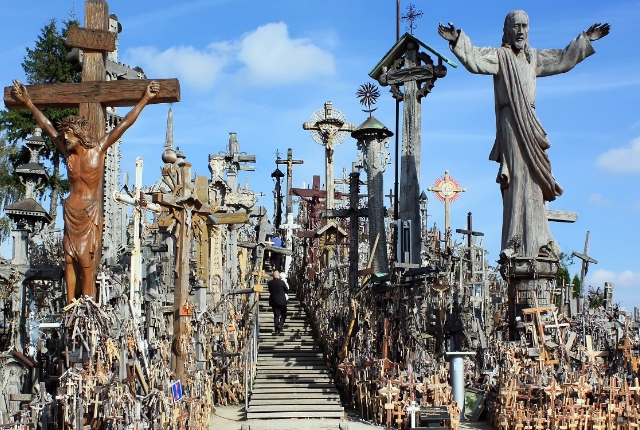 2. Kaunas
Explore Kaunas, a beautiful city in Lithuania. It is highly popular for the confluence of the Neris and Nemunas rivers. At these rivers' confluence, you can find amazing Kaunas Castle, which is a medieval fortress displaying numerous historical exhibits. Explore Laisves Aleja, the beautiful street that runs from west to east of this city lined with amazing trees and cafes. Don't miss to watch bulwarks of incredible Kaunas Castle in red bricks.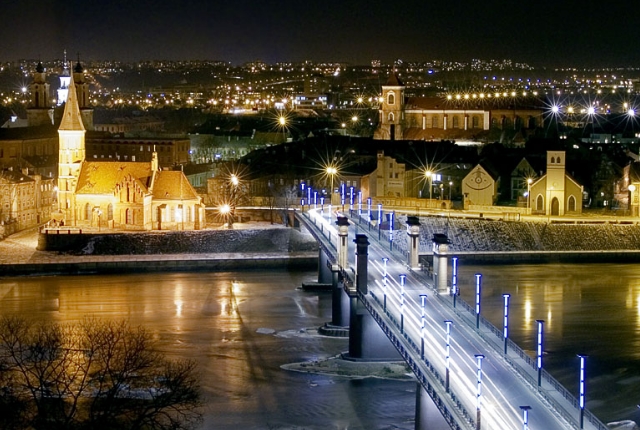 3. Dzukija National Park
Don't miss visiting Dzukija National Park, the biggest national park in Lithuania that covers sprawling 550 sq. km in the south-east of the nation. It looks fascinating with rows of pine trees and fabulous wetlands that follow the channels of the Nemunas River. Another eye-catching feature that you must not miss when visiting this exquisite national park is the inland dunes that rise and drop amazingly making it a beautiful site. You get to see an impressive kaleidoscopic view of grasses and rocks. Also, you can enjoy hiking and trekking into the woods of this natural forest park.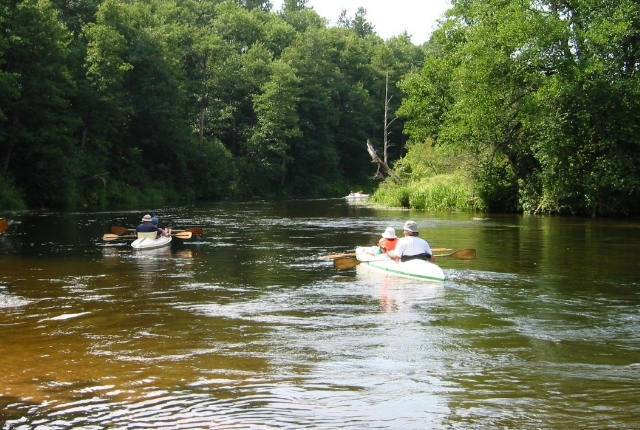 4. Kernave
Discover rich history and heritage at Kernave, which is also popular as the ancient medieval capital of the Grand Duchy in Lithuania. Make sure you visit the Kernave archeological site, which is situated in the valley of the lovely River Neris, that offers you an opportunity to explore numerous relics, burial sites, ancient bulwarks, amazing throne rooms, and many other archeological features that date back to the late Palaeolithic period.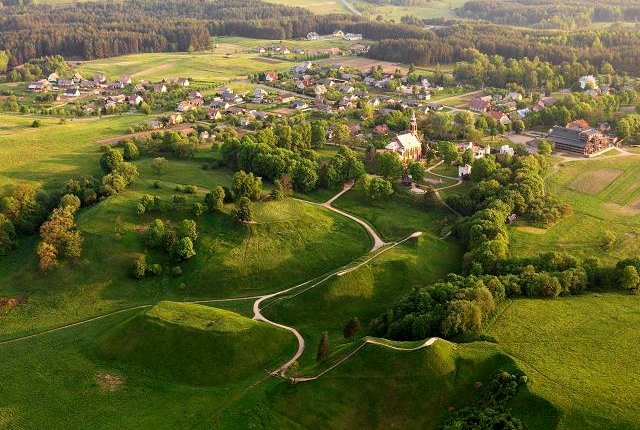 5. Klaipeda
Klaipeda is a historic and third biggest city in Lithuania located on the Baltic Sea coast. Ages ago, this city was well-known as Memel and popular as one of the bastion of Teutonic regimen. Make sure you visit Klaipeda to discover 800 years old historic relics. Don't miss visiting the picturesque Curonian Spit, Lithuania's most scenic 98 km long coastal stretch. Also, plan to visit Klaipeda Castle, which is also well-known as Memel Castle, and explore the archeological destination and incredible museum in the castle that was constructed by the Teutonic Knights.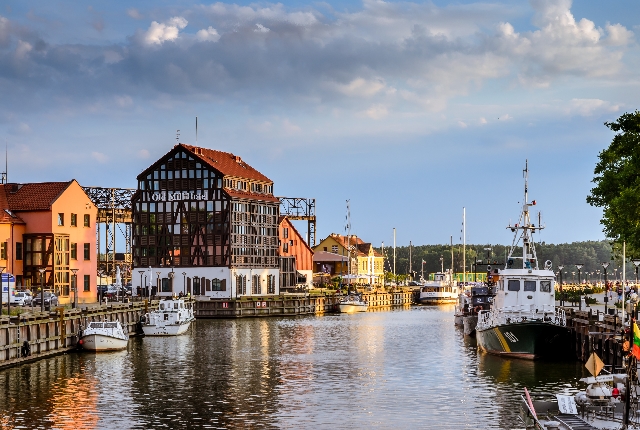 6. Aukstaitija National Park
Aukstaitija National Park is popular as the first ever enchanting national park in this European country, and still it makes you turn your heads to watch its scenic natural beauty full of pine forests and eye-catching views of 30 different lakes and fabulous riverways. You can find deer walking along the woodland tracks and running along the banks of the Lake Tauragnas, the deepest lake in the country. Get to see ancient artifacts, timber churches, and explore rustic old villages here.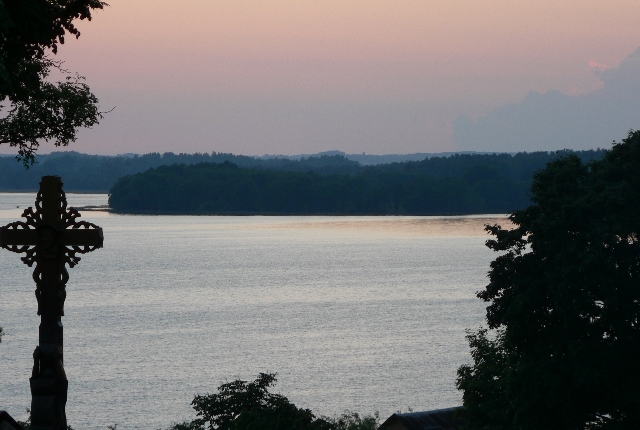 7. Trakai
Rolling meadows, sparkling waters, beautiful hills, and enchanting castles invite you to Trakai to have a wonderful time. Trakai is located to the west of the Vilnius. Don't miss exploring Trakai Island Castle, an eye-catching old castle located on a fascinating island in the Lake Galve. Plan to visit splendid Trakai Historical National Park. You can also enjoy recreational activities at lovely three lakes in the vicinity, namely Galve, Akmena, and Skaistis.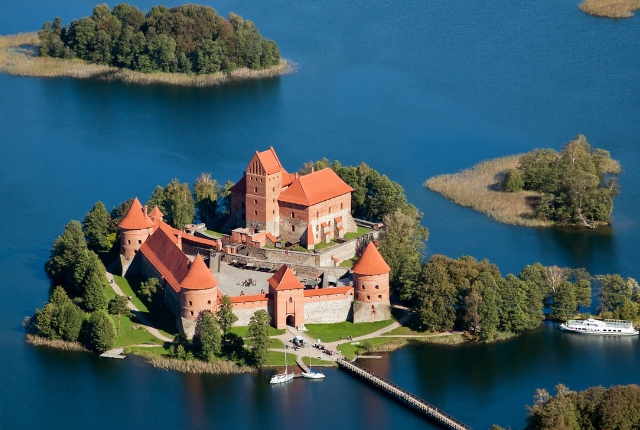 8. Anyksciai
Anyksciai is an enchanting green town in Lithuania that you must visit when exploring this European country. Watch St. Matthias' impressive Roman Catholic Church here that is highly popular for being the tallest church in Lithuania of about 79 meters tall. Constructed in the Gothic style this red bricked church of Apostle Evangelist St Matthew is over 500-years-old and has bright stained glass. Also, enjoy hiking on the natural trails in this picturesque green town.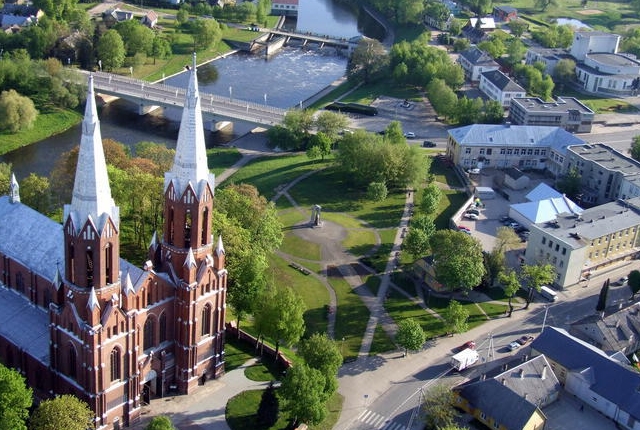 9. Panevezys
Panevezys is the fifth biggest city in Lithuania, and it's present on the banks of the River Neveizs. You can find here some relics belonging to the pre-war era. Make sure you watch Russian Imperialist trend of the city cathedral, beautiful ochre-hued facades, and several ancient cottages. Plan to visit the Old River Bed when in Panevezys.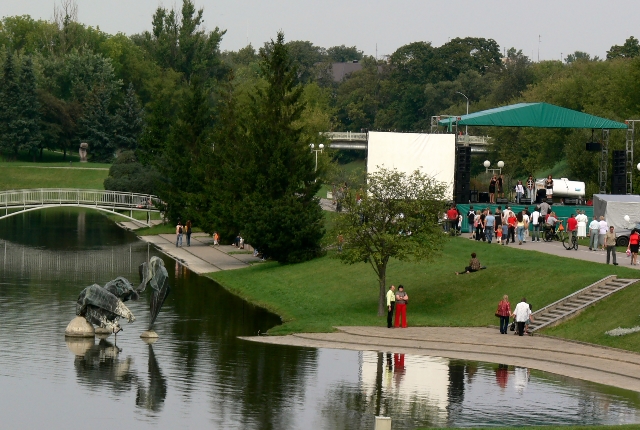 10. Siauliai
Siauliai is the fourth biggest city in Lithuania. This exquisite city has its own landmark, rich history, and unique architecture style. Don't miss visiting the St. Peter and Paul's Cathedral, the most remarkable structure created in the Renaissance Mannerism architecture fashion. Watch the ancient, eye-catching sundials on the walls of the cathedral. Make sure you watch Šaulys' (Ths Archer'), also popular 'The Golden Boy' and metal numbers in the incredible Sundial Square. In the heart of the Siauliai, you can find beautiful Talksa Lake and 'The Iron Fox', the biggest animal sculpture in the Lithuanian Guinness Book, on its shores. Visit Jewish Cultural Heritage, Lithuanian museum of Balts' gods, Cats museum, Lithuanian Bicycle museum, and many other incredible attractions in the city of Siauliai.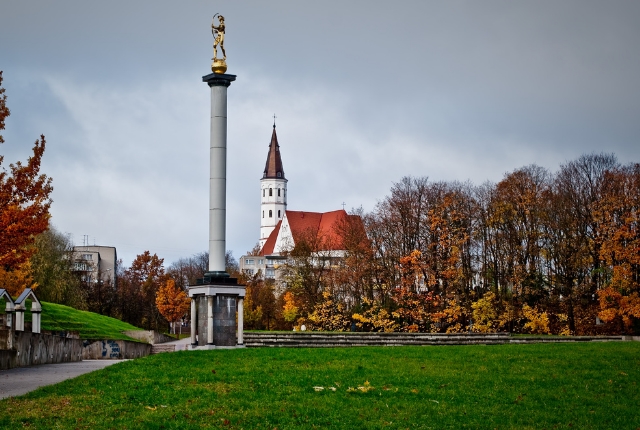 11. Druskininkai
Druskininkai is widely popular as a prominent spa town in entire Lithuania, and it boasts a record of about four lakhs tourists visiting it annually. You can spend a leisure time here relaxing yourself in this pollution-free, healthy, and clean city in Lithuania. You can drink healthy mineral water from the natural springs in this city. Also, enjoy naturally therapeutic bathes in the peat mud. Watch water springs and beautiful meadows in the enchanting landscape of Raigardas valley. Švendubrė, a village just five kilometers from Druskininkai, is popular for amazing hill well-known as Black Mountain. Švendubrė stone is an acknowledged geological monument and it has a great mythological significance.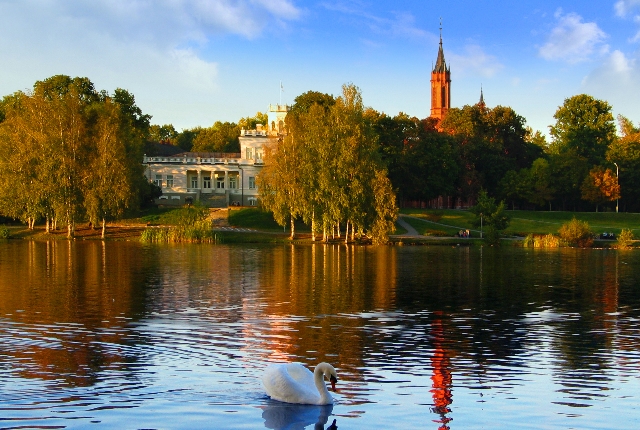 12. Orvidas Garden
A visit to Orvidas Garden in Salantai, a beautiful small city in Lithuania, offers you an enriching experience. You can explore some of the most artistic sculptures of religious statues that were created during the Soviet rule in this open air Orvidas Garden. The sculptures here were made out of wood and stone skillfully by a well-known artist called Vilius Orvidas.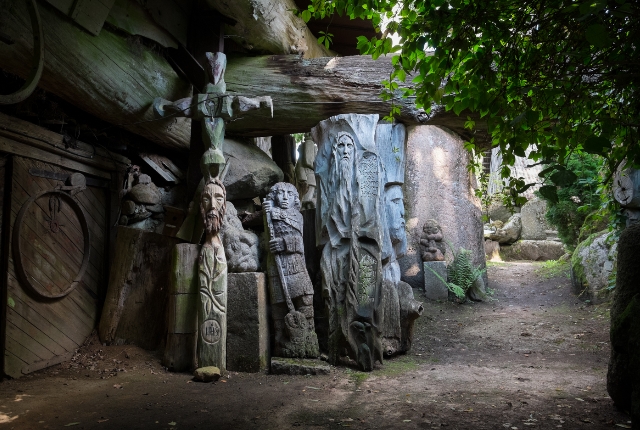 Now that you know twelve fascinating attractions in Lithuania, make sure you visit each one of them when enjoying your vacations in this amazing European country.