Sweden is a world famous Scandinavian country that comprises plenty of coastal lands, forests, mountains, and inland lakes. Prominent cities of Sweden i.e. Stockholm, Malmo, and Gothenburg are all situated on the sea. Sweden is full of beautiful natural sceneries, incredible museums, cathedrals, traditional huts, enchanting palaces, colorful wooden structures, stone fortresses, and creative eye-catching architecture that attract lots of tourists worldwide to spend their vacations in this fascinating country. So, let's have a look at some leading tourist destinations that you must not miss when in Sweden.
Find Below Seven Fabulous Tourist Attractions That You Should Explore When Spending Vacations In Sweden
1. Stockholm
Stockholm is a beautiful city and capital of Sweden. This exquisite city was founded in the 13th century.
It comprises 14 islands of the huge archipelago which is located on the Baltic Sea. Also, Stockholm is the biggest city in the Scandinavia. Visit Vasa Museum, the most popular museum in Scandinavia, that is created in the memory of a 17th century warship that sank in the sea when it was on its maiden voyage. Don't miss visiting Medieval Museum, Skokloster Castle, Royal Palace, City Hall, Swedish History, and Modern Art Museum in Stockholm.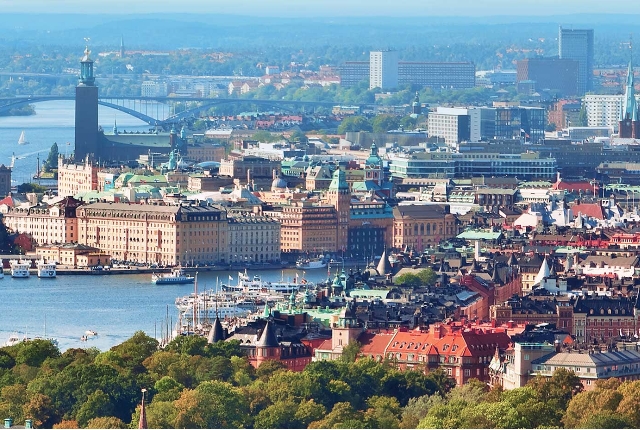 2. Uppsala
Do you want to learn about religious aspect of Sweden? Visit Uppsala, which is popular as the religious center of the nation since 12th century. Ages back, Uppsala was famous for the idols of Norse Gods. Also, it is the fourth biggest city in Sweden. The Uppsala cathedral is the biggest cathedral in entire Scandinavia. The Fyris River flows through this fabulous city.
You can find that education has great importance here and Uppsala comprises Uppsala University since 1477 which is widely popular as the oldest colleges in Scandinavia.
Uppsala Castle and cathedral are most popular attractions in this city that dominate the skyline. Don't miss visiting the attractive botanical garden located next to the Uppsala Castle.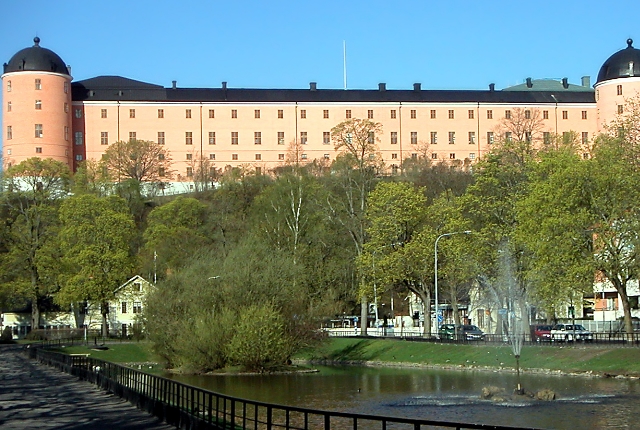 3. Gotland
Gotland gains the fame of being the biggest island of the Sweden. It is surrounded by the waters of Baltic Sea on all its sides. One of the interesting facts about Gotland is that it receives more sunlight throughout the year than any other area of the Sweden. This exquisite island is the most famous tourist spot, and tourism, information technology, and agriculture are leading industries here. Don't miss visiting historic structures and worth-seeing townscape in Visby, which is an exquisite walled Hanseatic town.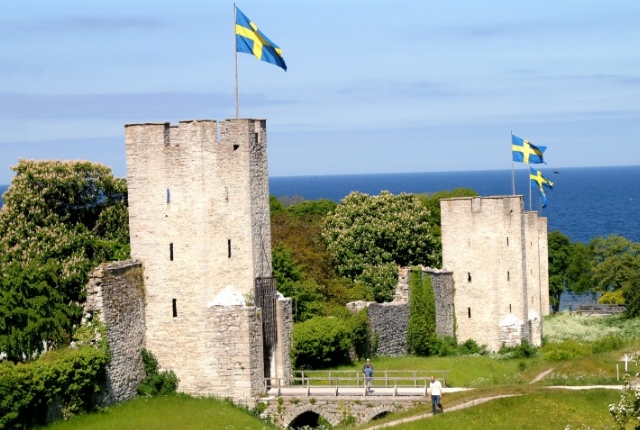 4. Gothenburg
Gothenburg is popular as a green city full of attractive parks of various sizes on the west coast of Sweden. If you want to have an enjoyable time at amusement parks, then go to Liseberg. Here you can find greater number of rides than any other amusement park in the entire Scandinavia. Also, many fabulous parks in Gothenburg are present since 19th century. Gothenburg is also famous as the biggest port city in Scandinavia. It also comprises the biggest film festival and hosts several music festivals annually. Don't miss trying delicious cuisines and delicacies here. Also, visit Haga, a district popular for its beautiful wooden houses.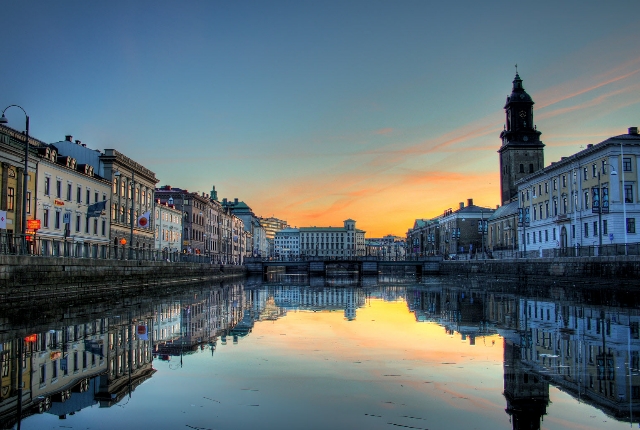 5. Ystad
Ystad is a fascinating coastal town present in the south region of the Sweden. Popular author Henning Mankell is known for setting his widely popular detective novels in this fabulous town attracting several murder mystery fans and detectives to Ystad. You will find his books in several notable structures in Ystad, such as Greyfriars Abbey, a famous monastery in the country, and the Church of the Virgin Mary. Don't miss watching exquisite Gothic Hansa architecture. Go for a walk on cobblestone streets and view half-timbered buildings that are full of pastel colors. Go for a walk on Ystad's beautiful sandy beaches. Watch Ales Stenar, a megalithic structure comprising about 59 boulders crating a stone ship.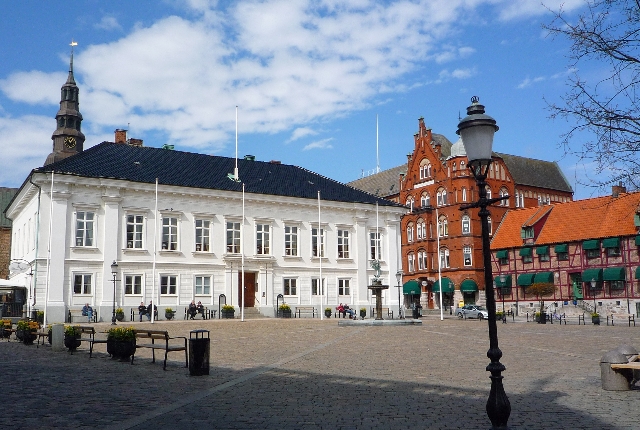 6. Swedish Lapland
If you want to enjoy some adventurous activities in Sweden, don't miss visiting Swedish Lapland. It is situated in the north area above the Arctic Circle where you can experience sunshine throughout the day.
Enjoy hiking, watching unique wildlife, and canoeing here in the Lapland.
Indigenous Sami residing in the vast forests are prominent inhabitant of the Lapland. If you are visiting the Swedish Lapland in winter, then you can purchase reindeer hides here. Don't miss watching amazing wooden huts when touring through this province.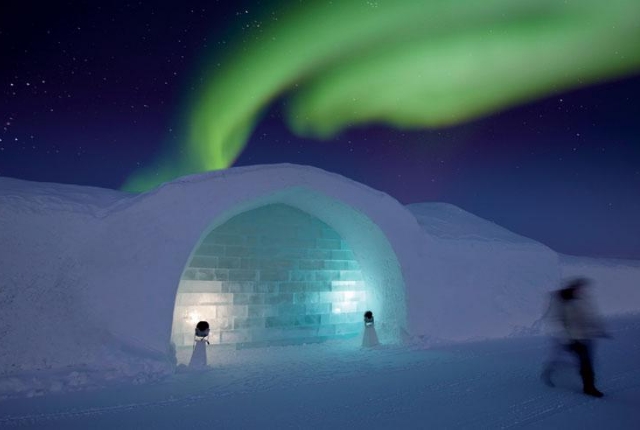 7. Marstrand
Marstrand is a beautiful city in Sweden since 1200 which is widely popular for two attractions i.e. old fortress and sailing activity.
It is in the west side of Sweden and organizes a prominent sailing competition called the annual Match Cup Sweden. Don't miss watch the Carlsten Fortress, which is an eye-catching stone structure created in 17th century, that safeguards the city. Also, visit amazing Strandverket Art Museum and Pater Noster lighthouse. You can also enjoy hiking here.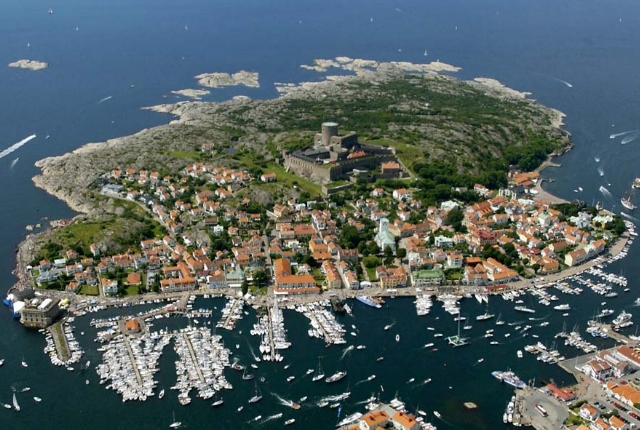 Now that you know these seven tourists attractions in Sweden, make sure you don't miss exploring them when planning your vacations in Sweden.