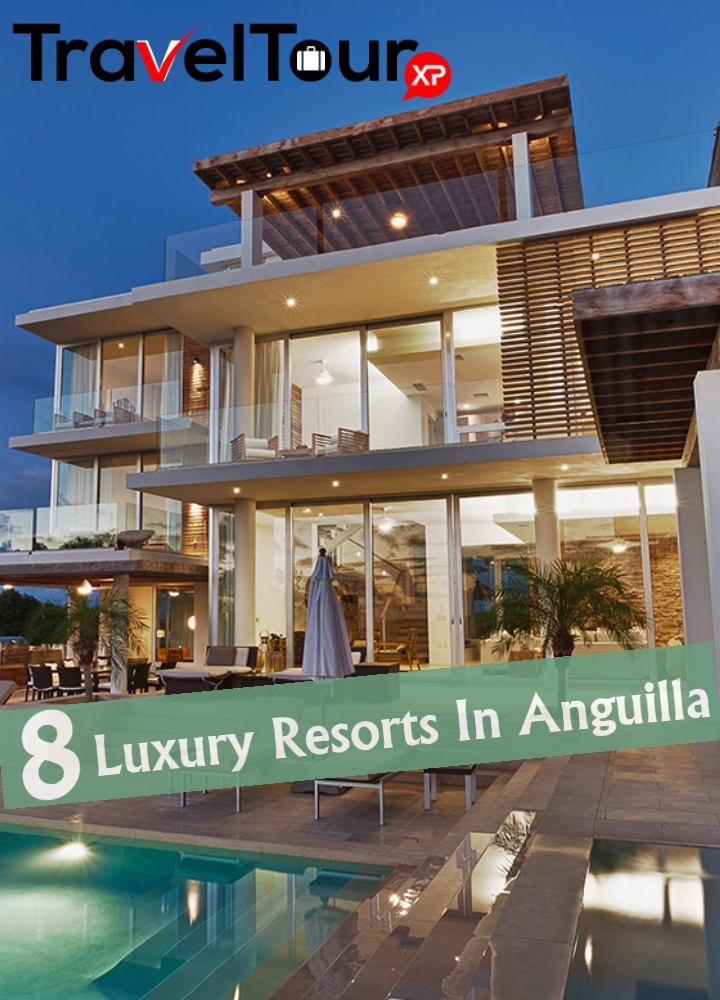 Anguilla, a small Caribbean island is the perfect definition of a laid back, leisurely place. It has emerged as a luxury hotel destination with travelers around the globe flocking to its serene beaches and looking for premium services.
Here Is Our Low Down Of The Top 12 Luxury Resorts In Anguilla That Are Sure To Make You Long For Your Next Holiday:
1. Four Seasons Beach Resort
Treat your senses to the sights and sounds of the blue waves while you enjoy a relaxing stay at this high end resort in Anguilla. Choose from an array of well maintained villas to enjoy uninterrupted views of the Caribbean Sea. The resort has a spa overlooking the sea and boasts of some great pools for both adults and kids. The five restaurants located within the resort offer a wide selection of food choices during your stay.
Visit Four Seasons Beach Resort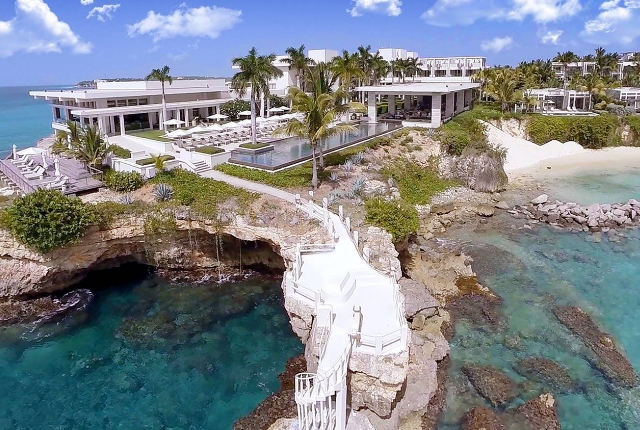 2. Cuisinart Resort
Guests can enjoy a luxurious holiday at this amazingly serene resort, that comes with a world class, championship golf course and a spa that lets one relax while looking at the crashing blue waves. The resort has some wonderful restaurants that treat you with the best of world cuisine; and while you are at it, learn a dish or two at their cooking classes.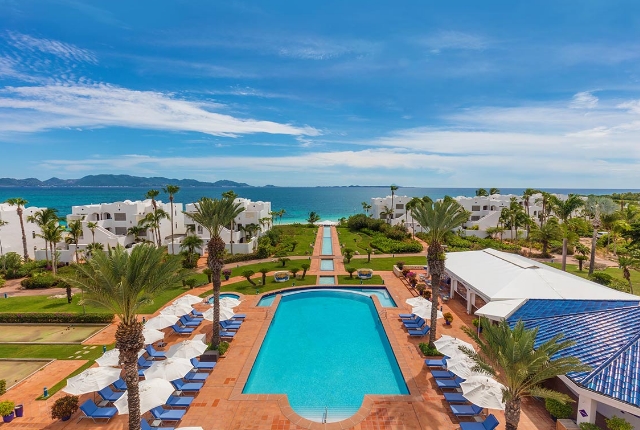 3. Cap Juluca Resort
Located on the beautiful Maundays Bay on the Island of Anguilla, this resort offers a perfect romantic getaway amidst the opulence of Moroccan style architecture. Along with spa services and a great Mediterranean menu at their restaurant, Cap Juluca lets you make the most of your vacation with its outdoor sport spaces and some chic boutiques to shop from.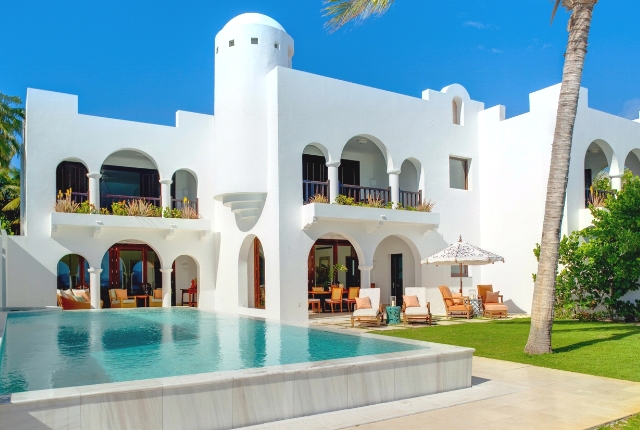 4. Maliouhana – An Auberge Resort
This enchanting resort, set atop a bluff overlooking the Caribbean sea makes a vacation worth remembering. Originally opened in 1984, this premium resort has undergone recent refurbishing. The luxurious rooms with breathtaking views of the blue waters come equipped with every modern comfort imaginable. Their restaurant offers delectable dishes in vegetarian and vegan options as well. A beautiful sea-view bar and the infinity pool just add to the heavenly ambience.
Visit Maliouhana – An Auberge Resort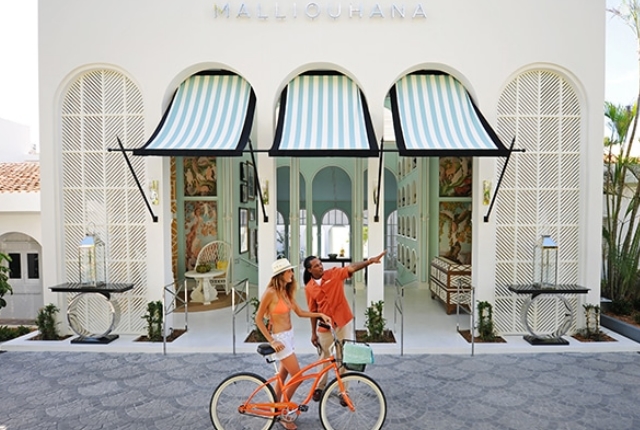 5. Frangipani Beach Resort
This charming, family owned boutique hotel located on Meads bay, offers you luxury coupled with an authentic experience. The resort offers spacious, well-appointed rooms ranging from standard to premium suites. The 'Straw hat' restaurant churns up delicious dishes, which can be enjoyed on the beach or in the privacy of your room. For the more active traveller, the resort offers a well-equipped gym and water sports facilities. Alternately, you can also enjoy a soothing spa massage or a leisurely sunset cocktail cruise.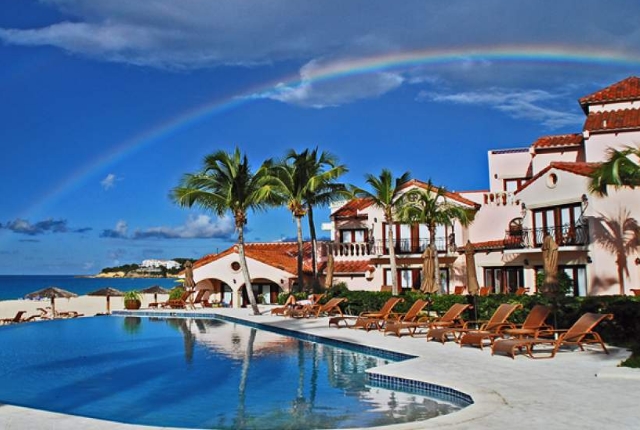 6. Zemi Beach Resort
Located on the Shoal bay, Zemi resort is a great choice for the indulgent traveler. The 53 rooms and 9 premium suites offer matchless comfort in a Caribbean inspired ambiance. The two restaurants, 'Stone' and '20 Knots' offer fresh sea-food and vegetable dishes influenced by Asian as well as Latin American cultures. The Zemi 'Thai House' spa, featuring a 'hammam' and a 'vitality pool' is an absolute must try with a range of therapies to pamper you. The resort also boasts of a premium beach club as well as a 'Rhum room' offering the finest rums of Caribbean.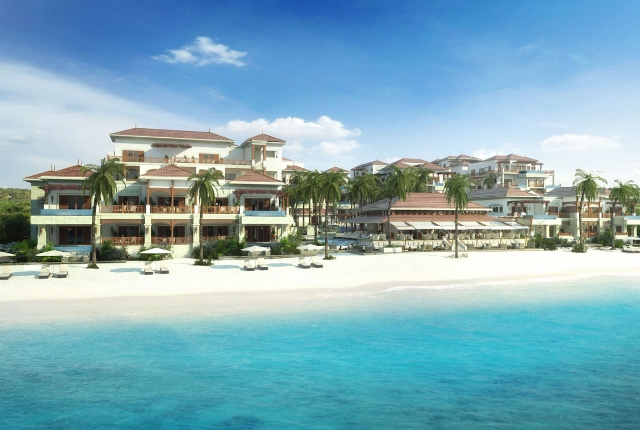 7. Ce Blue Beach Resort
Located on the Crocus bay, Anguilla, these chic, sophisticated villas are set on a small hill overlooking the sea with beachfront access. The beautiful villas come with a private pool and beachfront access. Ce Blue offers world class dining experience to its guests with a beach-side restaurant, an open air lounge and a bay-side grill. A top-notch gym and a luxurious spa pamper the guests while an array of outdoor activites like water sports, snorkelling, fishing and private boat excursions make for a memorable holiday.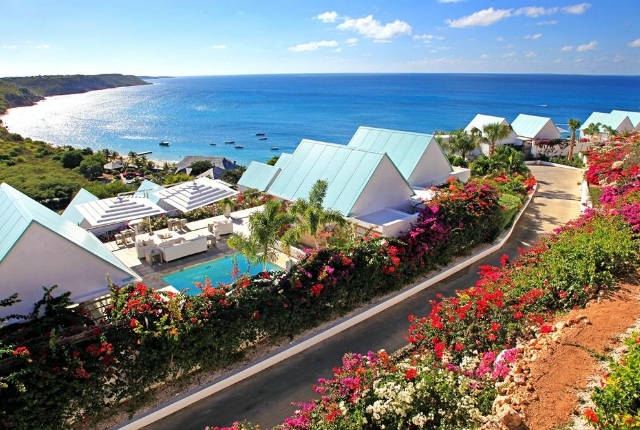 8. Covecastles Hotel
Covecastles offers great accommodation in beach villas designed by the acclaimed New York architect June Goldfinger. The contemporary villas feature a fully furnished kitchen and a private pool.  Enjoy a sumptuous meal at the club house or cook on your own in the villa kitchen. A modern, full fledged gym and an array of outdoor activities including water sports are on offer here.