Cuba is a land of indescribable appeal. This country is synonymous with old world charm and elegance. The beautiful beaches, colonial towns, rugged mountains and glorious forests add to Cuba's overall allure. With its mix of friendly people and unique cuisine this country has acted as a magnet for intrepid travelers from across the globe. The hotels of this country are mini oases of luxury. Melia Cohiba, Hotel Santa Isabel and Hotel Saratoga are the leading luxury hotels of Cuba. To discover more about these and other luxury hotels of this nation, read on.
Here Are 5 Superb Luxury Hotels In Cuba:
1. Melia Cohiba
The famous Melia Cohiba, a 5 star, luxury seafront hotel, named after the famous Cohiba Cuban cigar brand, is located in the upscale district of La Habana. The Jose Marti International Airport is 16 kilometers away. The 462 modern and comfortable guestrooms and suites at the hotel, which offer panoramic city or sea views, provide guests with every conceivable modern amenity. The 7 specialist restaurants at Melia Cohiba serve a medley of delectable international and Cuban cuisine. Guests can enjoy an assortment of coffee, cocktails and other hard drinks at the 4 in house bars. The Melia Cohiba also has a state of the art business center, spa, outdoor pool, sauna, fitness center and sun deck.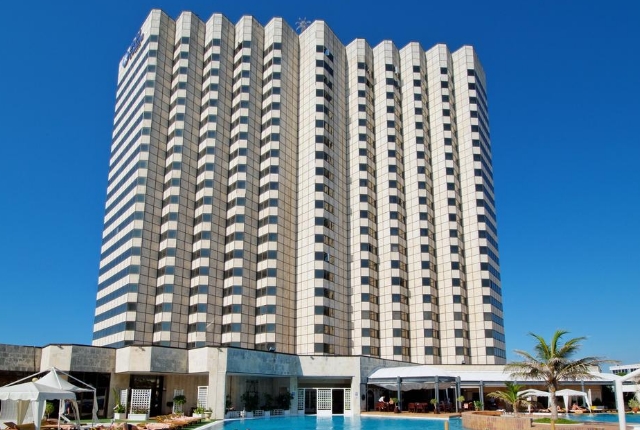 2. Hotel Santa Isabel
Hotel Santa Isabel, considered to be one of the finest boutique hotels of this country, is renowned for its unmatched elegance and inimitable style. This stunning hotel which functions out of a reconverted colonial mansion (Palacio de los Condes de Santovenia) faces the charming Plaza de Armas. The cornucopia of bubbling fountains, sweeping marble staircase and lofty limestone columns, gives this hotel a sense of unparalleled opulence. The divinely decorated guestrooms are kitted out with standard amenities such as mini bar, hairdryer, satellite TV and safety deposit box. The hotel has 2 bars, a cafeteria and full service restaurant.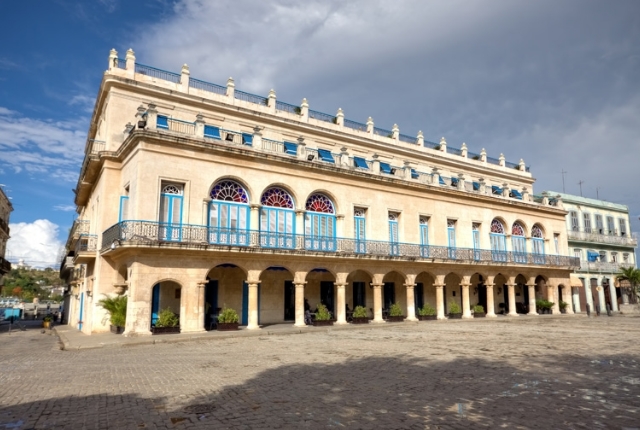 3. Hotel Saratoga
Hotel Saratoga, a firm favorite among discerning travelers, is an uber luxe hotel in Havana. The hotel which has been tirelessly serving guests since the 1930's was completely revamped in 2005. Popular cultural sites of Havana such as Convent of Our Lady of Belen and Museum of the City are just within walking distance of the hotel. The swish 'Mirador Saratoga' restaurant delights the taste buds of its guests with its finely crafted Cuban and International fare.
With its eye catching Moorish design and elegant furnishing, 'Anacaona' restaurant, which is named after the supremely popular all girls orchestra, who performed at this hotel in the 1930's, allows guests to enjoy the robust flavors of Italian cuisine.
Guests can enjoy an array of signature cocktails at 'Bar Anacaona', 'Bar Mezzanine' or at 'Bar Piscina Mirador'. A state of the art meeting room, fitness center, spa and swimming pool are some of the other facilities which this hotel offers its guests.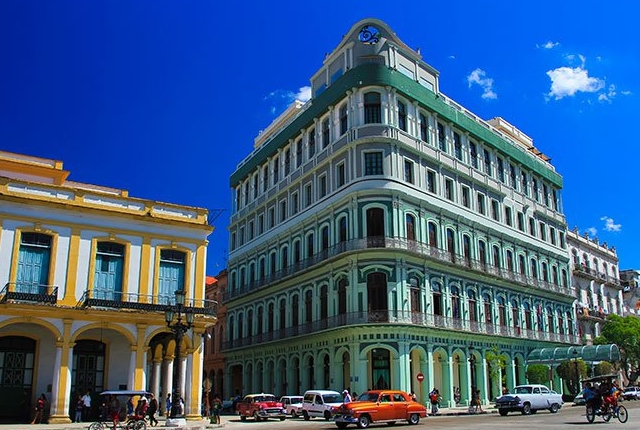 4. IBEROSTAR Grand Hotel Trinidad Cuba
The stunning IBEROSTAR Grand Hotel Trinidad Cuba, an adult's only luxury hotel, is situated in Trinidad – Cuba's finest colonial city. Galeria De Art, Martires de Trinidad Memorial Museum and Colonial Architecture Museum are all located within walking distance of this stellar hotel. The 40 guestrooms at IBEROSTAR Grand Hotel Trinidad Cuba are decorated in charming colonial style. The hotel has 2 restaurants which serve Cuban and International fare, 2 bars and a Cuban cigar smoking room. Additionally, this hotel also has a billiards rooms and a conference center.
Visit IBEROSTAR Grand Hotel Trinidad Cuba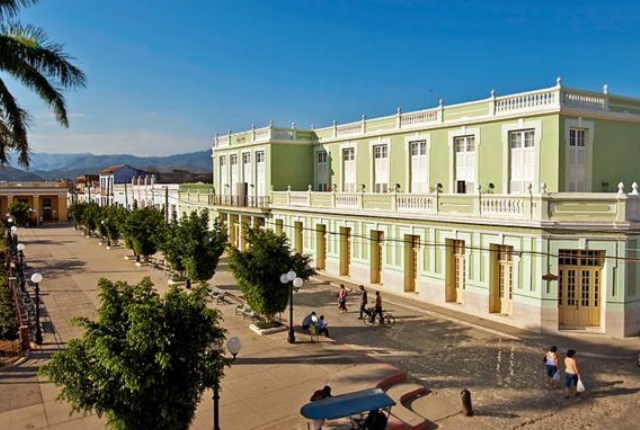 5. Hotel Nacional de Cuba
The stately Hotel Nacional de Cuba a historic luxury hotel is located in the heart of Havana. The hotel with its stunning art deco inspired architecture has been welcoming guests since the 1930's. The 457 rooms of the hotel which allows guests to enjoy mesmerizing views of Havana Harbor or the city are equipped for maximum comfort. The hotel has 3 restaurants, a cafeteria and several bars. The hotel also has a swimming pool, a beauty salon and a gym.