Turks and Caicos Island is a group of low lying island which appear like strewn emeralds on the azure blue waters of the Atlantic Ocean. This British Overseas Territory is famed for its pristine beaches and its majestic surf. These islands attract snorkelers and divers from across the globe. Turks and Caicos Island offer the perfect setting for some of the best luxury hotels in the Caribbean. To discover these wonderful hotels which are veritable oases of luxury and comfort, read on.
Here Are 5 Splendid Luxury Hotels In Turks And Caicos Island:
1. Seven Stars Resort And Spa
The gorgeous Seven Stars Resort and Spa enjoys an enviable setting on a pristine, sandy beach. The Provo Golf Club and the Graceway Sports Complex are located just a short drive from this upscale resort hotel. The 115 smoke free guestrooms are veritable oases of luxury and comfort. The airy guestrooms which are kitted out with the latest modern conveniences, allow guests to enjoy superlative views of the garden and / or the sea. Guests are treated to a remarkable culinary experience when they dine at the 'Seven' restaurant. 'The Deck' serves a range of memorable local brews, mojitos and sun downers. The in house spa offers relaxing body treatments. Additionally, this luxe resort hotel also has a business center, an outdoor pool, a babysitting service and an extensive book and DVD library.
Visit Seven Stars Resort and Spa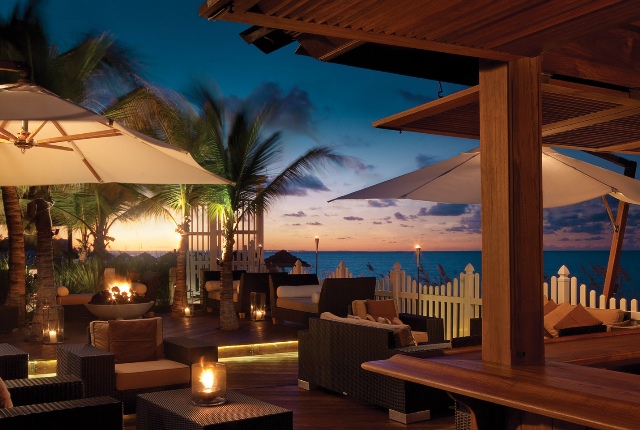 2. Windsong Resort
A stay at the splendid Windsong Resort allows guests to enjoy mesmerizing sea and island views. This stylish resort hotel is located on a beautiful stretch of pearly white sand. The Bight Park is within walking distance of this hotel. The 53 sumptuous guest accommodations offer jaw dropping views of Grace Bay Beach. The ensuite bathrooms feature Bvlgari amenities and Frette robes. To enjoy the tantalizing flavors of the Caribbean, guests can head to 'Dune' restaurant or to 'Jojo's Poolside Café'. Guests can enjoy decadent pastries along with robust coffee or selection of fine wines and alcoholic beverages at 'Veranda Coffee Bar' or at 'Stargazer'. The 'Drift Spa' offers numerous relaxing body treatments. This hotel also boasts of a large outdoor pool and a state of the art business center.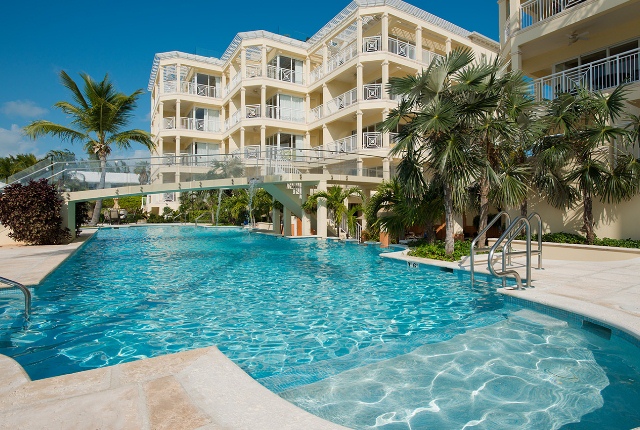 3. The Somerset On Grace Bay
This fabulous hotel is located on Grace Bay. This island inspired resort comprises of 53 uber luxe villas. Each of the divinely decorated villas are kitted out with modern amenities which include flat screen TV, I-pod docking station, complimentary Wi-fi and DVD multi room surround system. Guests can enjoy a casual dining experience at 'LunaSea Pool Bar and Grill'. Guests can head to the 'Pavilion' to enjoy a fine dining experience. 'The Spa at the Somerset by Teona' offers an array of island inspired massages and facials. The hotel also has a business center, fitness center, outdoor pool, infinity pool, sun terrace, garden and private beach.
Visit The Somerset on Grace Bay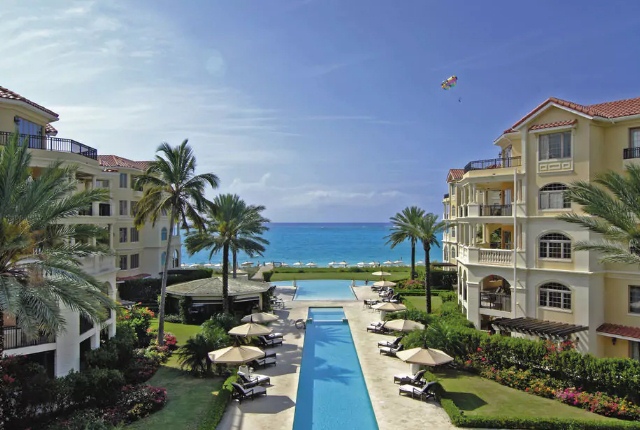 4. Alexandra Resort
The Alexandra Resort is one of the finest luxury resort hotels on the Turks and Caicos Island. The hotel which sits right in the center of a beautifully landscaped garden overlooks the blue waters of the Atlantic Ocean. The spacious, well appointed suites at this resort comes with a well stocked kitchen. The guestrooms feature complementary WI-Fi, DVD player and cable TV. Guests enjoy sumptuous meals at 'Asu on the Beach' restaurant. The 'Elevate Spa' feature two treatment rooms and offers wonderful massages to ease away stress. Additionally, this hotel also has a water sports facility, an outdoor pool, sun terrace, fitness center and a garden.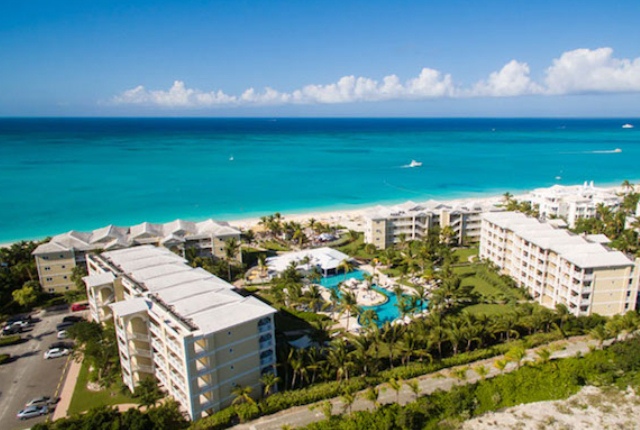 5. The Venetian on Grace Bay
The elegant Venetian on Grace Bay is the newest resort hotel on this gorgeous Caribbean isle. The Graceway Sports Complex and Provo Golf Club are situated nearby. The elegant and airy guestrooms come with their own attached kitchenettes. Guests can dine at 'Opus Bar and Grill' or at 'Cabana Bar and Grill'. The hotel also has a fitness center, BBQ facilities, water sports facilities, terrace and private beach area.
Visit The Venetian on Grace Bay