With more than 700 islands, its warm weather and natural beauty Bahamas is always there in traveller's wish list. We all love water and when its Bahamas water means clear, warm and turquoise water. It is also the best place for some fun water sports like surfing and jet skiing. This place is popular for shopping too.
So If You Are Planning Your Next Trip To Bahamas We Have Listed Out The Best Luxury Hotels There:
1. One&Only Ocean Club
If you want to enjoy your evening in trade winds of one of the best pure white sand beaches in the world you can find it in One&Only Ocean Club. 40 minutes close to airport, luxury transfers can be easily arranged by their chauffeur. You can enjoy French meals, Bahamian cocktails and exciting flavours of the region at their Dune restaurant. They also provide spa services in private villas. There are ocean pool and family pool to have fun. For sporty people they also have golf courts and fitness centre. Out lashing every other amenity the best part is The Bahamian out Islands. You can even organize your parties and weddings there and you will get the best floral arrangements, photography, videography and personalized menu.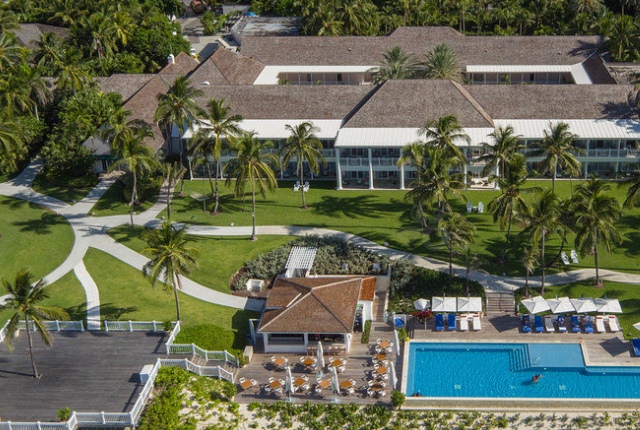 2. Atlantis
Located on Paradise Beach this one offer a variety of choices from their stunning studios to their luxurious 3 bedroom suites equipped with full kitchenette. You can enjoy a magnificent ocean view from any of their rooms. If you are planning a trip in a group they also have 2 and 3 bedrooms penthouses. You can also get access to 18 thrilling water rides in their water landscape. The Cove and The Reef pools will give you an easy access to ocean views and white sands of Paradise Beach. They also have spa and casino facilities. You can also fulfil your dream of saying "I do" at Bahamas beaches here.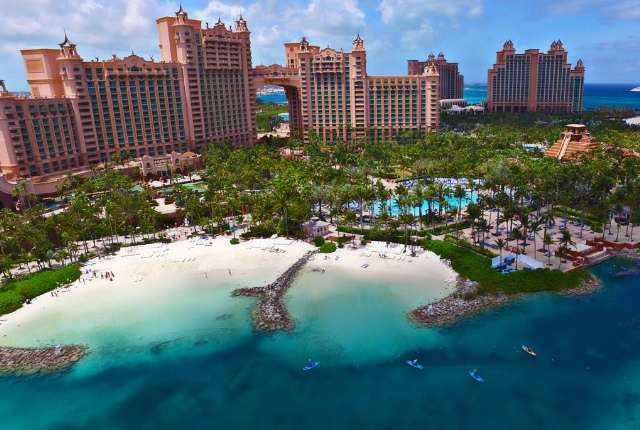 3. Grand Hyatt Baha Mar
Its location will allow you to explore the vibrant community and eco attractions of the city of Nassau. You can savour the breathtaking ocean view from their spacious suites and guestrooms. With 24 hour room service all your needs will be taken care of. Some other amenities available are Cable beach, 7 pools, a golf course, and 100,000 sq ft of gaming area in their casino. They have more than 20 bars, restaurants and lounges. You will also get access to some non motorized water sports, fitness centre, and tennis courts.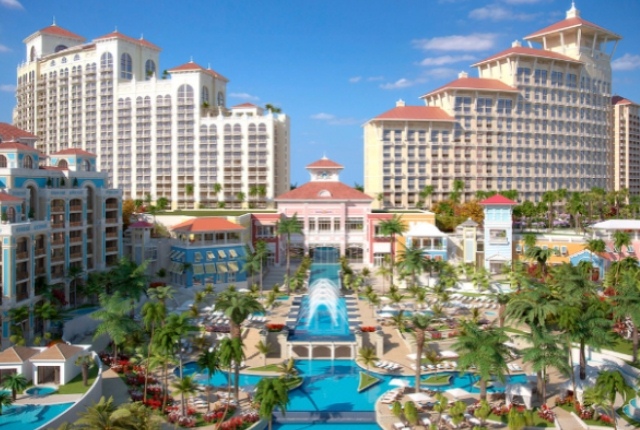 4. Kamalame Cay
Just off the coast of Andros' Island situated is the Kamalame Cay. It is named after the trees which grow here. You get all kinds of seaside rooms, suites and bungalows here. You can also book a villa. A number of overwater spa services and body therapies are also offered. You can enjoy the ocean's view and rejuvenate yourself completely. You will experience one of the finest dining of Bahamas here. Their menu focuses on fresh fish, seafood, and locally sourced tropical fruits. You can also enjoy a candle light date in Indonesian arrangement of their Tiki Bar.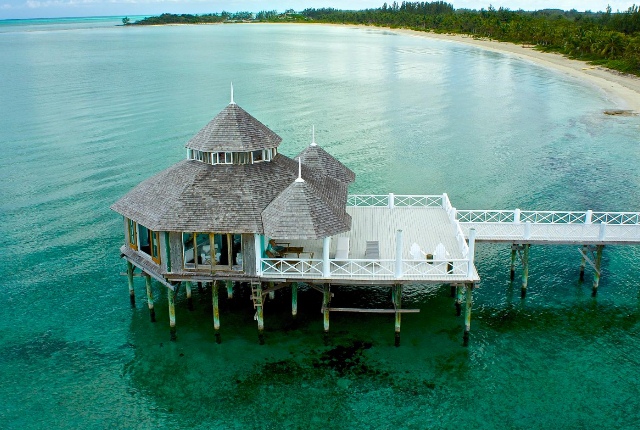 5. Pink Sands Resort
Starting from ocean view rooms and Biminis cottages to Estate homes, a variety of rooms are offered here. All the rooms here are secluded and romantic. Their restaurants serve the rich cultural heritage of island cuisine with all local artisan products. Other luxuries are swimming pool, tennis court, sunbeds with umbrellas, and authentic land and sea excursions. From wedding to honeymoon their impeccable services will make your experience unforgettable. Pink Sand villas are a mix of old world charm and modern luxury.