Can you point out one beach that is magical and it managed to take your breath away? We want you to think of the best beach in the world because what we are going to share with you today is nothing less than pure magic. We know 7 such Magical Beaches which are PINK in color! Can you beat that? Yes, we have listed the 7 Magical Pink Beaches Around the World for you. We want you to know about the hidden gems which you might have never heard of! In this busy world, we forget to stop and notice there is so much beauty around us. Now take a look and you would be surprised to know that we have hidden gems on our planet that are waiting to be discovered.
Here Are The 7 Magical Pink Beaches Around The World:
1. Elafonisi Beach, Greece
The Elafonisi Beach is actually a pink beach. You will find pink sand here which kids really enjoy a lot. The beach has some rocky parts as well. Elafonisi is basically a Greek Island which is in Crete. This place is truly a hidden gem. If you are going to Greece, you would surely would not like to miss it. In some months of the year, you will be able to walk on beach because of the shallow water. Sometimes it is good to take a walk on the beach on shallow warm waters.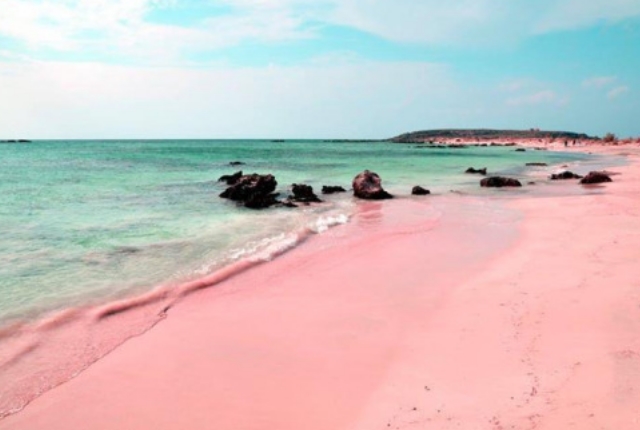 2. Pink Beach Of Komodo, Indonesia
Komodo is one of the several islands which comprises Indonesia. It is also a part of the Komodo National Park which is really famous. Did you know that it is famous for the Komodo dragon which is world's largest lizard. It surely is known for the sandy beaches which has a pink tint. It is home to beautiful corals under the sea. It is magical! Also, Indonesia is worth visiting any day!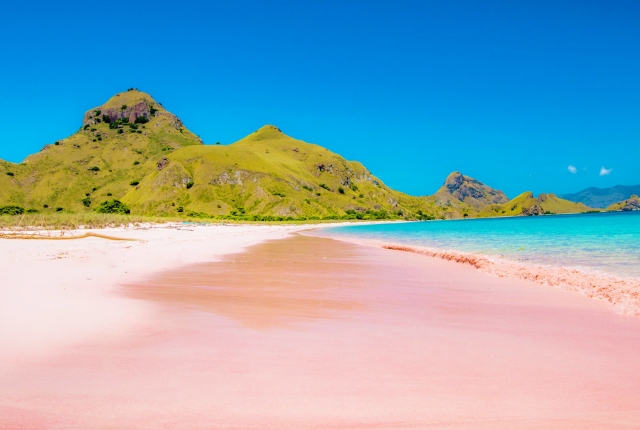 3. Horseshoe Bay Beach, Bermuda
Who doesn't know about Bermuda? The place has some really beautiful islands that you will absolutely love. The most famous and loved one is the Horseshoe Bay Beach. It has baby pink sand which makes it so pretty. It is not a very loud pink. The baby pink sand gives a very soothing effect to your eyes. You can see shells and corals very easily which looks very pretty. It is a lovely place to take a walk with your loved one.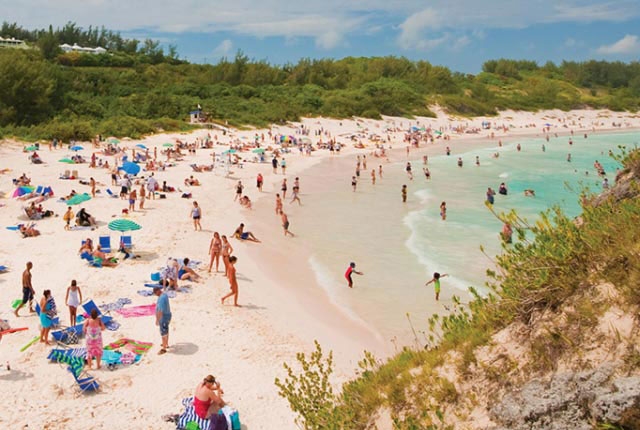 4. Pink Beach Of Barbuda, Caribbean Sea
Now after Bermuda, we will talk about Barbuda. There is basically a twin island called Antigua and Barbuda. It comes between Atlantic Ocean and Caribbean Sea. You will find some beautiful pink sand patches here. It is a wide beach which is good to chill on a sunny Sunday. The hint of pink will sooth your eyes.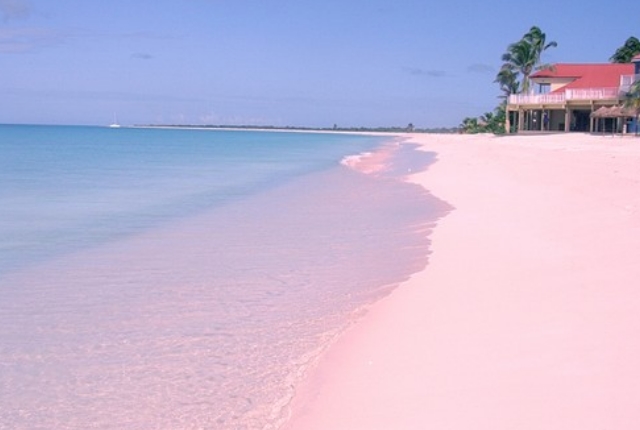 5. Tangsi Beach, Lombok, Indonesia
Now Lombok is an island in Indonesia. You will find it in West Nusa Tenggara. The Tangsi Beach or also called the Pink Beach is very different from the other beaches you will find around. The color comes partly from the coral reefs. The beach is not too crowded and so, you can have a relaxing time here. Nothing beats a nice stroll on the beach and watching the sunset with the one you love on a magical pink beach.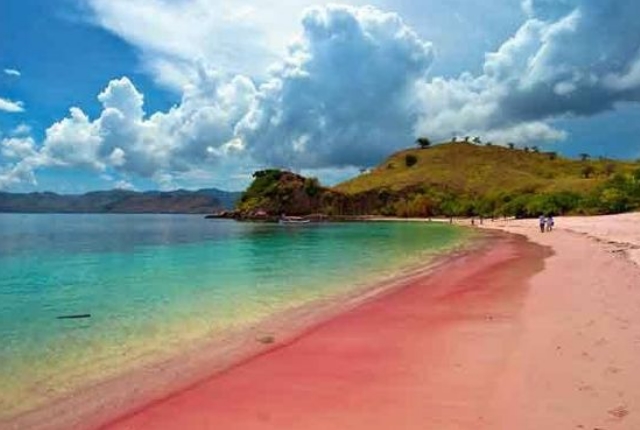 6. Great Santa Cruz Island Pink Beach, Philippines
The Great Santa Cruz Island is a very small island in Philippines. You will find it in Zamboanga City. The island is known for its pink beach. It is a rare kind of beach which you will not find anywhere in whole of Philippines. The pink sand gets its color from the corals. It happened when the surf erosion took place. This one is a must visit for sure!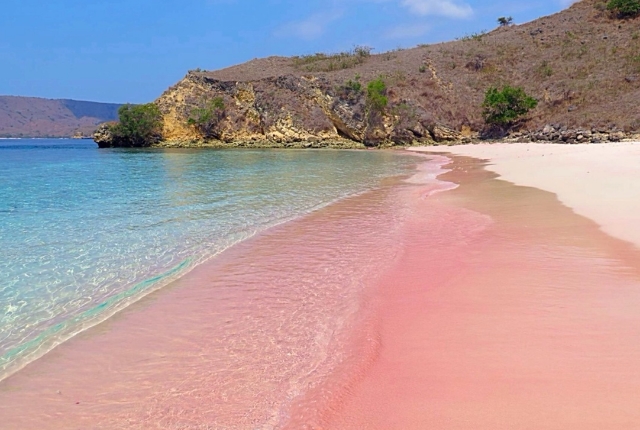 7. Balos Lagoon Beach, Greece
Greece is back with another beautiful pink beach called Balos Lagoon. It is in Gramvousa which is completely uninhabited which is a good thing because these days there is commercialization everywhere. The water is shallow and lovely. The water is warm and fuzzy to fill your heart with joy. Some parts of this beach are pink in color. It is because of the crushed shells that helped the beach to get this lovely color.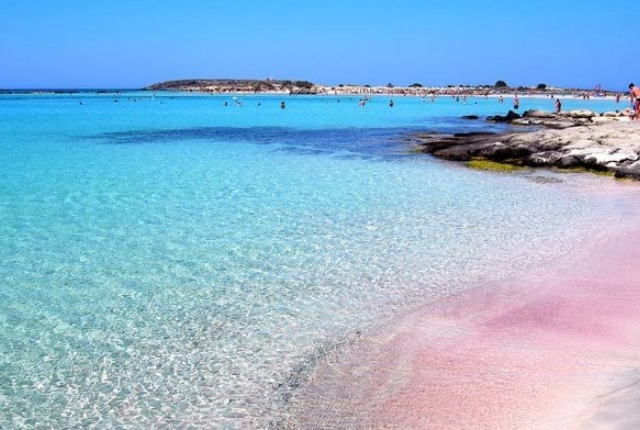 Ah! Wasn't the list so good? We just fell in love with each one of them. All the beaches mentioned above are magical and serene. The beautiful pink sand makes it a gem on this planet. You should definitely travel and see these rare beaches. Everybody goes to crowded, golden sand beaches. A pink beach is something rare and definitely a must visit. You should travel and see the world, my friend! Have fun on the pink beach and make sure you click lots of pictures. This should be a very rare and precious moment.