What is the most weird yet rare and special thing you have ever witnessed in this world? Before you start thinking too hard, we will tell you about the rarest thing in the world. It is a black sand beach! Since childhood, we have seen golden sand beaches with colorful candy man and colorful beach balls. We have a colorful memory in our heads. However there are black sand beaches in this world. Today we have listed the 9 Rare and Beautiful Black Sand Beaches Around the World which will amaze you. Take a look!
Here Are The 9 Rare And Beautiful Black Sand Beaches Around the World:
1. Samyang Beach, Korea
The Samyang Black Sand Beach is not too known among tourists. It is located in Jeju in South Korea. Since it is not well known, it manages to keep its area and water clean. However we would definitely push you to travel to Korea and see this rare black sand beach. It turns into jet black color when it gets wet. This is why the Samyang Beach is rare and special. Watching the sunset from here is amazing.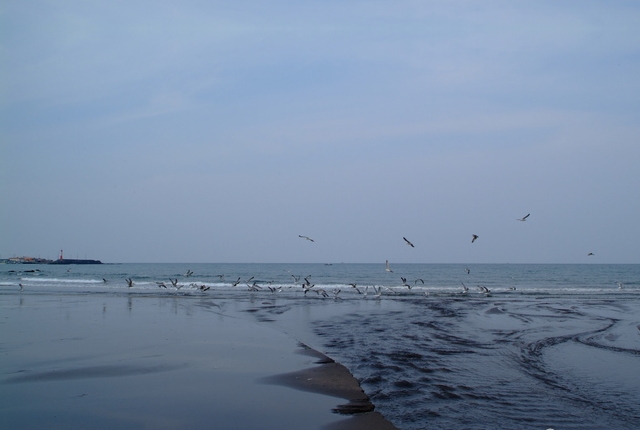 2. Shelter Cove, California
Now there is a Black Sand Beach in Shelter Cove which is in California. Black sand covers the entire beach which is why it is called Black Sand Beach. It is amazing to see a different color sand because what we are used to see is golden and pale yellow sand in several beaches that we have seen since childhood. It is a very pretty beach to take a walk and enjoy some beach ball game.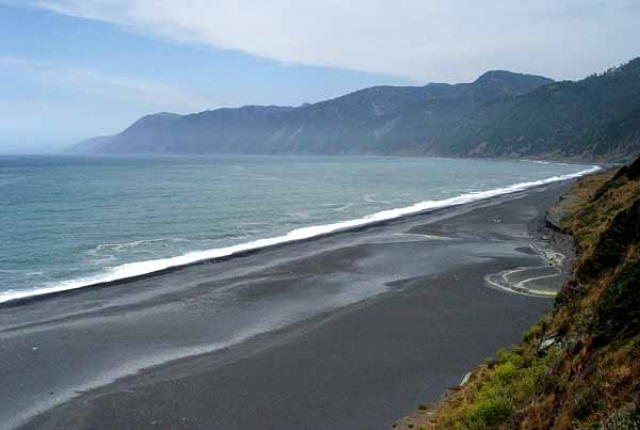 3. Vik Beach, Iceland
Did you know that Iceland has about 130 volcanoes? 18 of them have erupted already. It is because of the ashes of those erupted volcanoes that there are black beaches there. Vik Beach is also known as Reynisfjara. You will find caves and huge cliffs here. You will also find lava formations. The black beach does not get its color from god but because the ashes have turned it black.

4. Kaimu Beach, Hawaii
Kaimu Beach is in Pahoa which is in the Island of Hawaii. Now the sand under your feet is not more than 20 years old. The color of the sand is black and the beach is clean. Now it is called the New Black Sand Kaimu Beach which is near a village called Kalapana. This is also a must visit in case you are in Hawaii.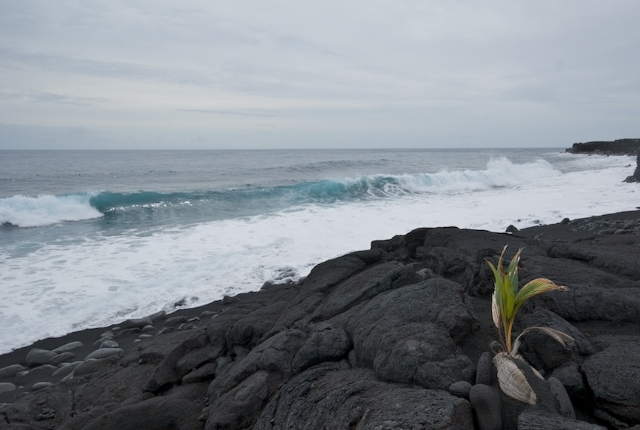 5. Pololu Valley Beach, Hawaii
If you are scared of heights, this place can be troublesome for you. However if you are a brave heart, then this place has a beautiful view. The beach is rocky and has black sand which is definitely a rare sight. The view from the beach takes you to another world. It is gorgeous. It is a tough hike and so, you should be prepared for it. Make sure you wear comfortable shoes.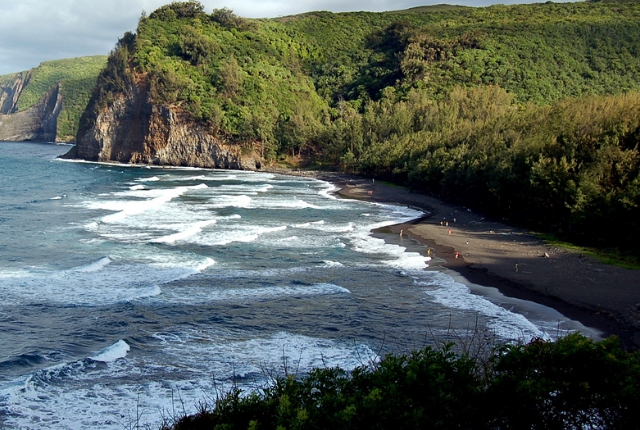 6. Oneuli Beach, Maui
Oneuli Beach is lesser known in the Maui region. It is uncrowded and untouched which makes it worth the visit. It is right next to the Makena Beach. You will not find too many people here. Oneuli literally means dark or black sands. You can do snorkeling here or swim if you like. You will surely not get bored at this beach. You can also view marine life from here. However do check out the black sands which is also an end result of volcanic eruptions.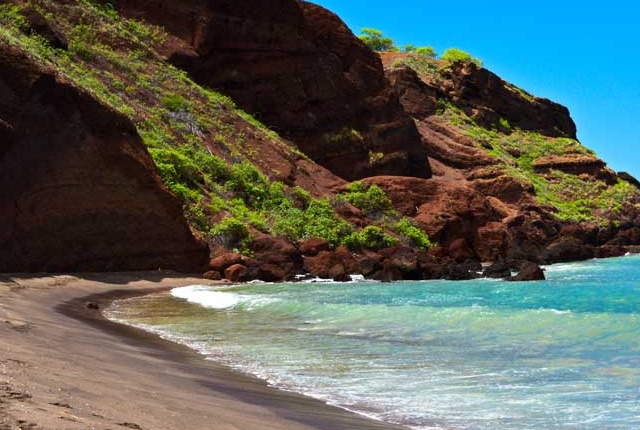 7. Waianapanapa Black Sand Beach, Maui
The name might be complicated but it is a black sand pebble beach. It was formed when the lava came in contact with the ocean and got shattered. There are lava formations, burial grounds, temples and freshwater caves here. Such beaches are a rare sight and so, you should actually see them and understand the science and geography behind it.
8. Lovina Beach, Bali
Bali is a beautiful place to visit. It is in Indonesia. In case you are visiting Bali, you should go to Lovina Beach which has black sand which is also a result of cooled lava. It is a very untouched beach where you will find small crowd and very small waves. There are fishing villages around this. This place is famous for dolphin spotting. You can also do snorkeling here.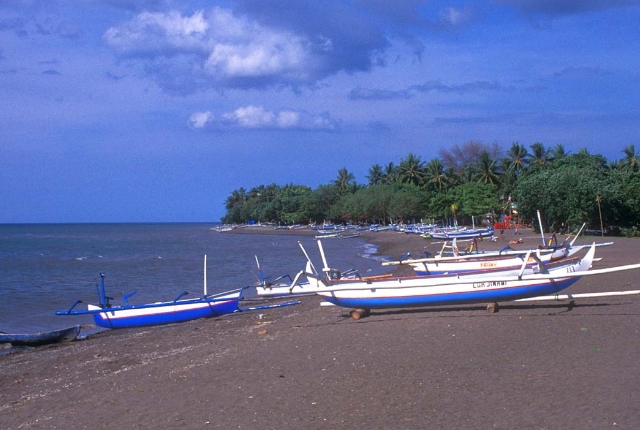 9. Perissa Beach, Santorini
The sand at the Perissa Beach is very dark. It is as dark as the night sky. Now the contrasting version is that there white houses on top with lovely blue waters. Santorini is a lovely place and much loved by tourists. You will find many bars on the beach. You get a spectacular view of the Mount Vouno as well.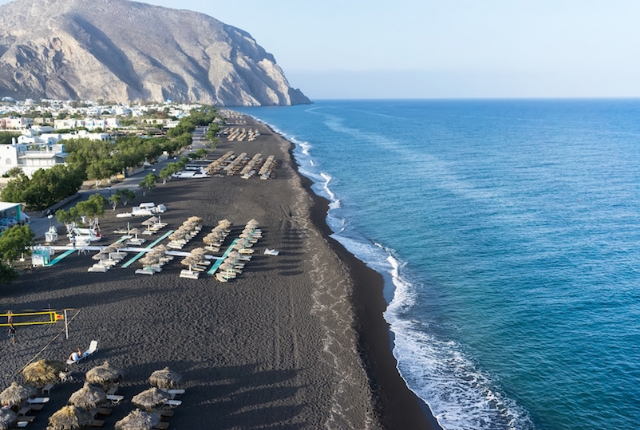 It surely amazed us! We do not know about you. We have one life and we need to use this one to see the rarest things of the world. Make sure you go to a black sand beach once in your life for sure.