A volcanic archipelago that remains aloof in the Central Pacific and yet it is most talked about, frequently listed and eternally enchanting; that is Hawaii for you, the only US state located in Oceania constituted of anything but islands. Even the word incredible would be an understatement to define the latest state of United States of America. Hawaii is a tourist's paradise, marine biologist's goldmine, surfers' ramp to play around in waves. Corals with rolling white surf, never ending beaches; there is so much to explore the archipelago that gets abundant sunshine. This list compiles 10 best places to visit Hawaii, a rather tough task since it cannot be limited to that many.
Full Credit To You In Case You Find A Few More Destinations:
1. USS Arizona Memorial Oahu
The USS Arizona Memorial at Pearl Harbor continues to bear the brunt of the first salvo fired at the United States which led to its active participation in the Second World War. The Pearl Harbor Visitor Center which is now operated by the National Park Service calls for some time to revisit the history with an eighty minute tour that includes a film summarizing the events of Pearl Harbor attack and a boat tour.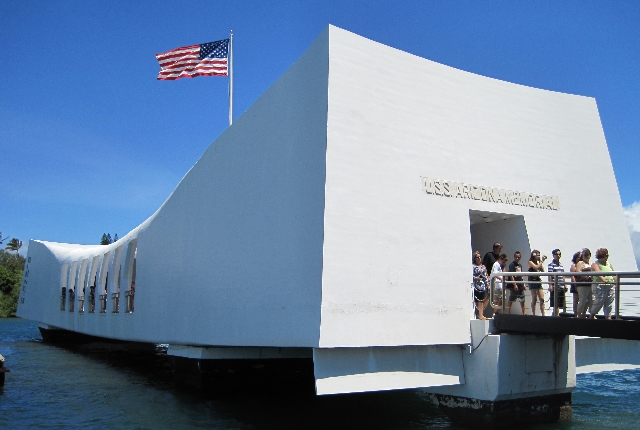 2. Waikiki Beach
Situated in the south shore of the island of Oahu, Waikiki beach is now boasts of many luxurious hotels and beach resorts for which visitors throng into this destination year round. Once you set your foot in the beach, pull out your surfing board straightaway as half of it is marked off for surfers. This beach is twinned with Freshwater, New South Wales, Australia and Bixby, Oklahoma, United States.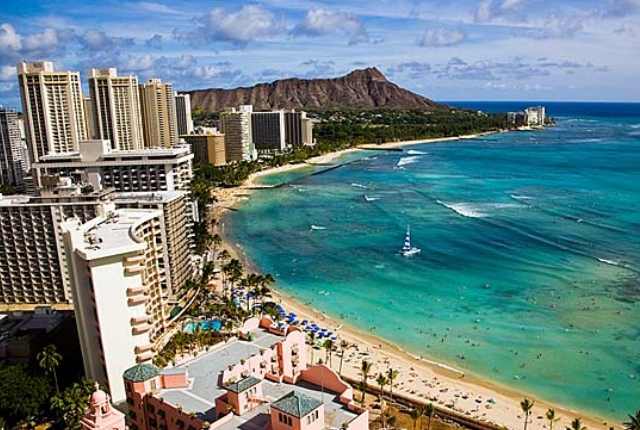 3. Haleakala National Park
Imagine 33,265 square kilometer of park and more than half of it covered in wilderness, Haleakala meaning "house of the sun" provides exactly the same.
You have to be nuts to miss the unbelievable sunrise and sunset that can be witnessed by ninety minutes drive from Central Maui to the summit.
Since the elevation is high, warm clothes must find place in your backpack. Haleakala Observatory is one of the cornerstones of the National Park and will give you excellent view of the clear skies from its Visitor center.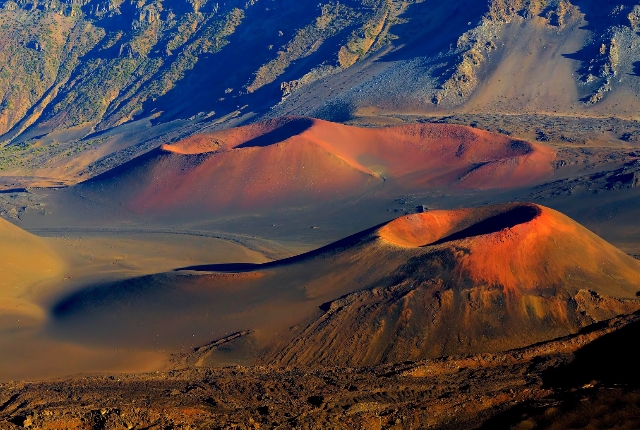 4. Road To Hana
A long drive with your family to explore the beautiful landscapes of East Maui via Hana highway will set a nice pace for your tour. En route, you will find solace stopping by Twin falls and Garden of Eden Arboretum. Trip to Hamoa beach or Kipahulu to explore 7 sacred pools of Oheo is also enjoyable.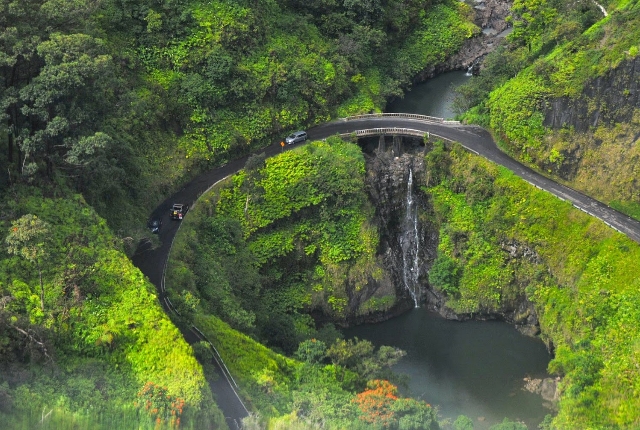 5. Hawaii's Volcano National Park
Want to every bit of volcanic eruptions and subsequent effects? Hawaii' Volcano National Park might be your calling. Hawaii Volcano Observatory, Jaggar Museum will have the answers about volcanos as you get to see volcanic eruptions, billowing steam vents and lava oozing out from 500 year old cave. Exercise caution while visiting the park and keep an eye on visitor's alerts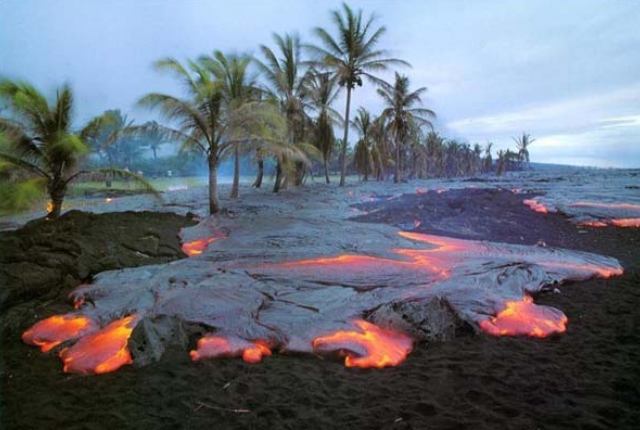 6. Lana'i
This is where most pineapples of the world come from. Lana'i is a privately owned picturesque Hawaiian archipelago that no direct service from Hawaii but can be reached either by inter-state airway or by ferry from Maui's Lahuna airport. Scuba diving is a popular sport in this part of Hawaiian archipelago.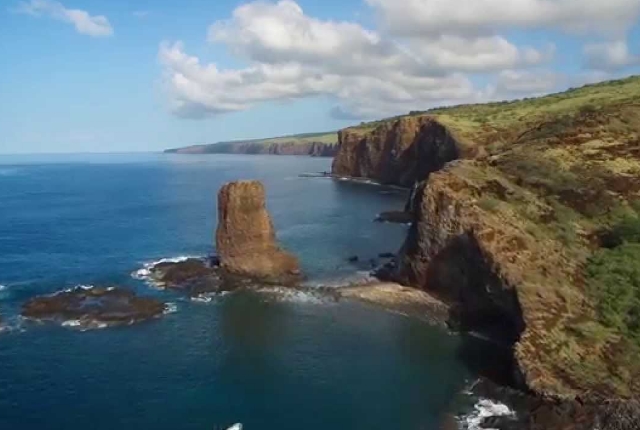 7. Kona Coffee Farms
One visit to Kona coffee farms will bust your myth that Hawaii only produces pineapples. Coffee beans produced in Kona will leave its distinctive taste in your mouth thanks to the Hawaiian agricultural roots. Come November, Kona Coffee Festival awaits you in Kailua Kona Village.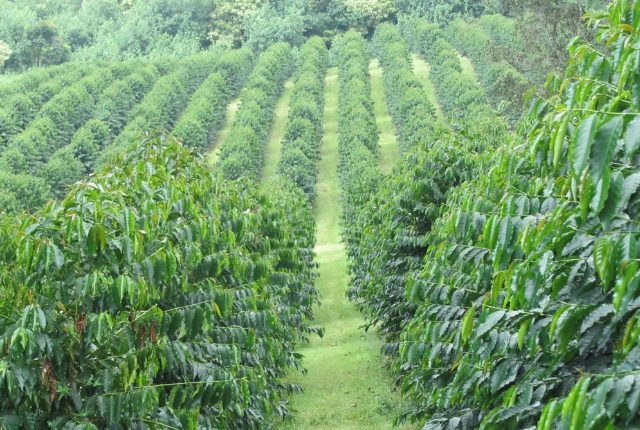 8. Waipio Valley
The best way to appreciate and enjoy the beauty of white waves kissing the blue ocean is by getting a bird's eye view of the Waipio Valley. The scenic spot of Big Hawaii also has imposing cliffs and lots on offer in the flora and fauna. The green and blue come very clean and close indeed!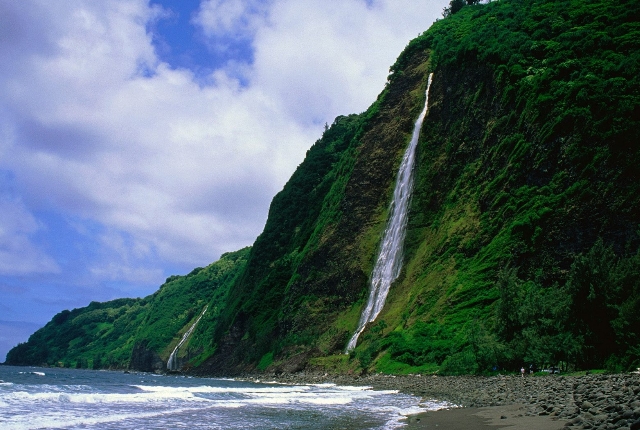 9. Polynesian Culture Center
Less than an hour's drive from the capital city of Honolulu, Polynesian Culture Center gives a slice of the indigenous Polynesian tribes. Activities of culture include music, dance by performers who come from different regions of the island. The theme and motto is Ha- Breath of Life. World Fireknife Championships and Samoa Festivals are equally novel.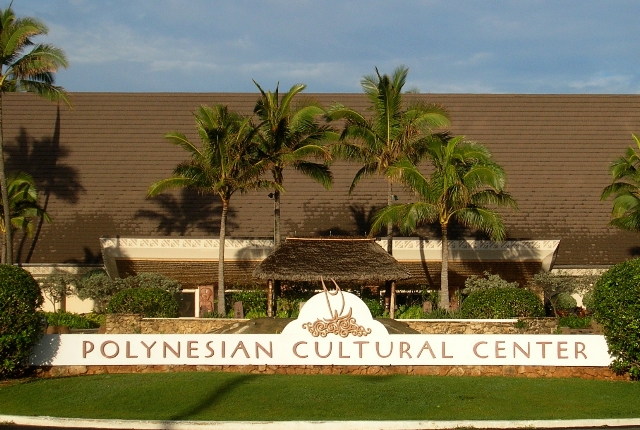 10. Maui Ocean Center
The most suitable center for those who want to get a closer look at marine creatures like Dolphins, sharks and turtles and yet want to keep themselves dry! A walk through the glass tunnel will stay etched in your mind forever.