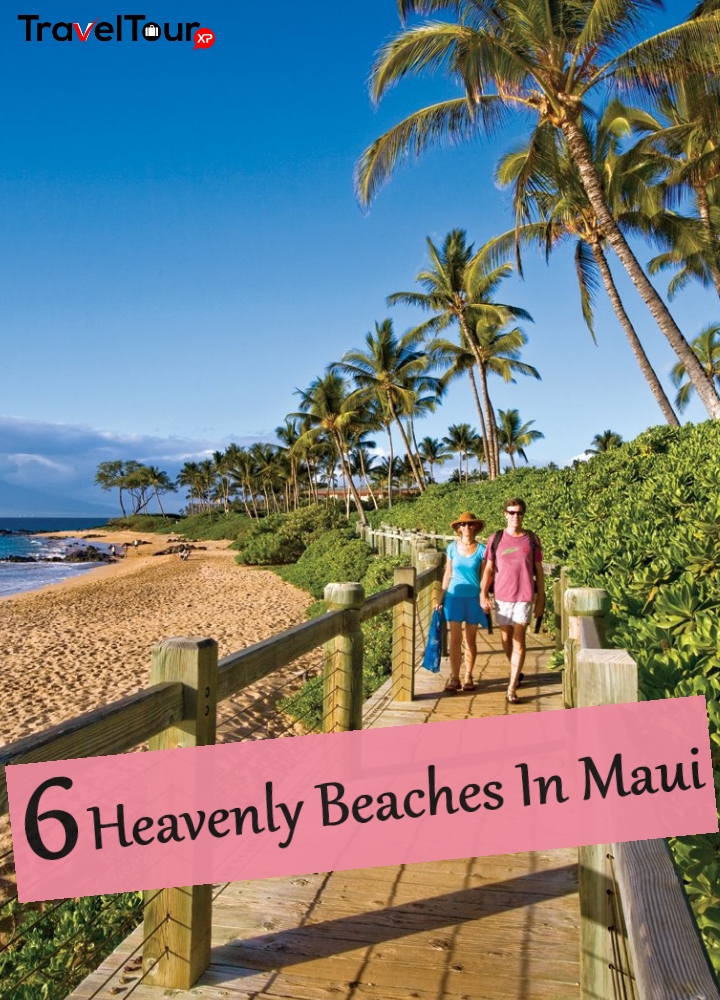 Beautiful island of Maui, located on Hawaiian archipelago, is a paradise of several spectacular beaches that you simply can't afford to miss when exploring Hawaii. Spending a day at beach is an integral part of your enchanting Maui experience. Exploring fascinating beaches on this exquisite island offers you a wonderful opportunity to enjoy a host of water sports and activities, such as snorkeling, diving, kayaking, swimming, and several other water and beach sports. So, if you are planning a refreshing sabbatical in Maui, then you should have list of eye-catching beaches to include in your excursion to Maui. Scroll down to learn about some of the most popular beaches in Maui that you should visit.
Find Below Six Beautiful Beaches In Maui That You Should Not Miss To Explore:
1. Kaʻanapali Beach
Do not miss visiting 1.5 mile long Kaʻanapali Beach, which is one of the best beaches you can find in Maui. This beach present in West Maui has several hotels on its shore for you to choose. You simply can't miss enjoy a wide array of beach activities here, such as volleyball, thrilling seasonal parasailing, sailing, and fun surfing. You can find a popular snorkeling and cliff diving destination, which is famous as Black Rock, in the north end of the stunning Kaʻanapali Beach.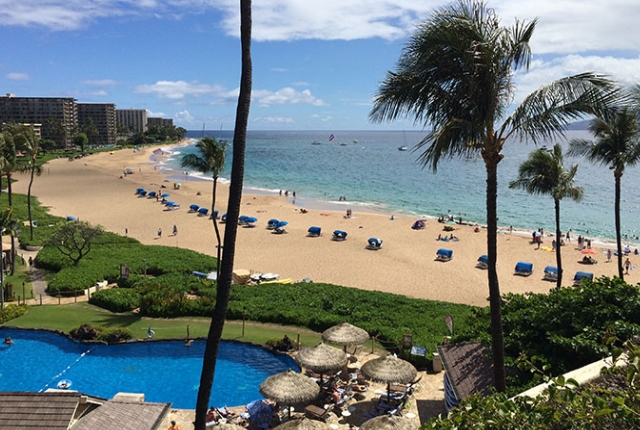 2. Big Beach, Maui
Make sure you explore Big Beach, which is a part of Makena State Park, during your excursion in Maui. It is the longest, spectacular white sandy beach adorned by kiawe trees and sand dunes in Maui that you would love to explore. This beach is popular for occasional powerful shorebreak, powerful undertow, and high surf. You can enjoy a pleasant long beach stroll here.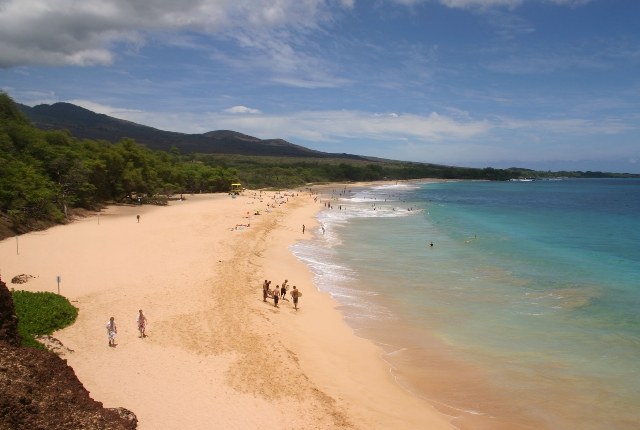 3. Napili Bay
If you are a swimmer or fond of swimming, then you should not miss visiting Napili Bay as this lovely beach is well-known for its outstanding swimming condition. You can find this beach in Lahania in the vicinity of Napili Kai Resort. Stunning sunset views, great snorkeling opportunities, and golden sand are specialties of exquisite Napili Bay. Plan to spend an entire day at this beautiful beach along with your family to have a quality time.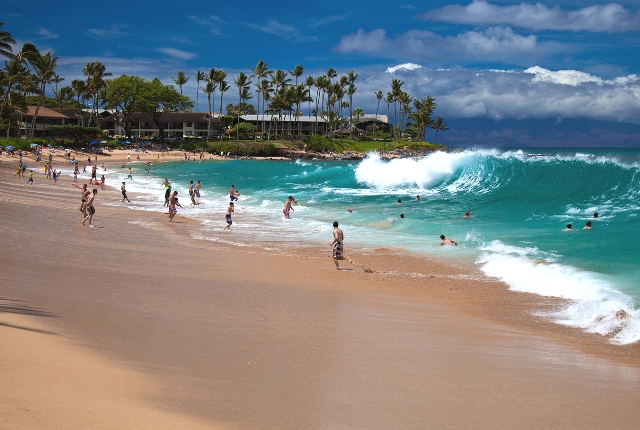 4. Kahekili Beach
Kahekili Beach is known to be an extension of Kaanapali Beach but it is separated by 250 yards lava rock from the large Kaanapali beach. Kahekili beach is known for been named after the last king that ruled Maui. Do not miss enjoying the fun of scuba diving and snorkeling here. However, the presence of strong currents and hidden rocks make it a bit risky for swimmers to explore this spot. But, you can enjoy a picnic to this beach area.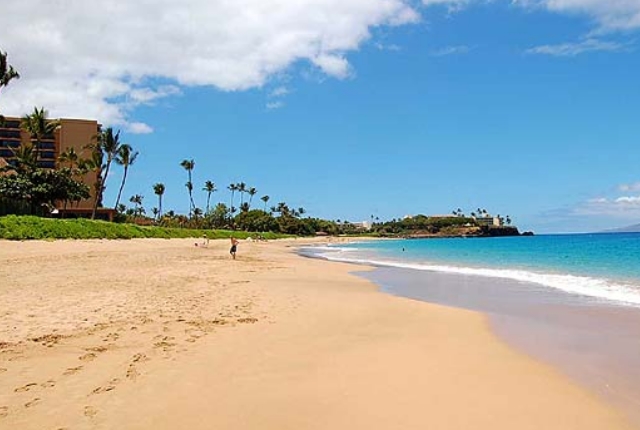 5. Keawakapu Beach
Enchanting Keawakapu Beach, popular as secret paradise in south Maui, is located between Waliea and Kihei. This beautiful beach is an ideal getaway to spend refreshing time. Keawakapu is also famous among swimmers as it offers you good swimming conditions throughout the year. Sunbathers can enjoy sunbathing in the soft, white sands of this eye-catching beach in Maui. Do not miss the fabulous opportunity to explore the underwater reef here by going for snorkeling.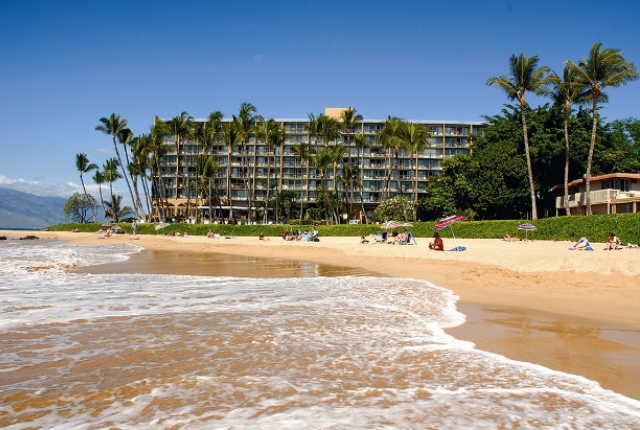 6. Kapalua Beach
Explore stunning sandy Kapalua Beach, whose safeguarded bay is outlined by beautiful palm trees and amazing lava rock, is one of the most famous beaches that you can find in Maui. You can find this incredible beach just a few minutes away from the outstanding whaling port of Lahania. Children and adults can enjoy swimming in the calm waters and beautiful natural tide pools here. Do not miss the opportunity to spot migrating whales in the deep waters here during the cold months of winter.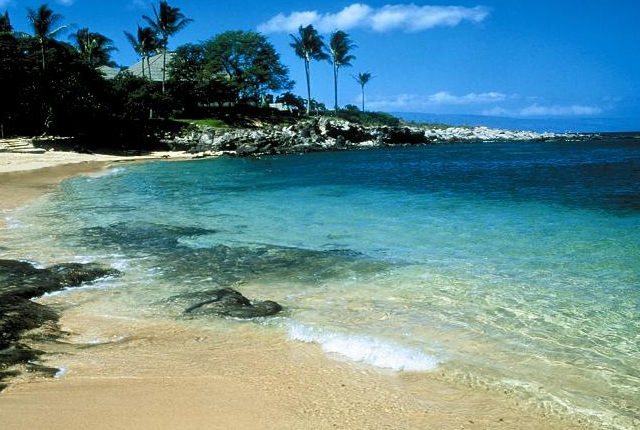 Now that you know these six heavenly beaches in Maui, make sure you visit each one of these during your excursion in Maui.