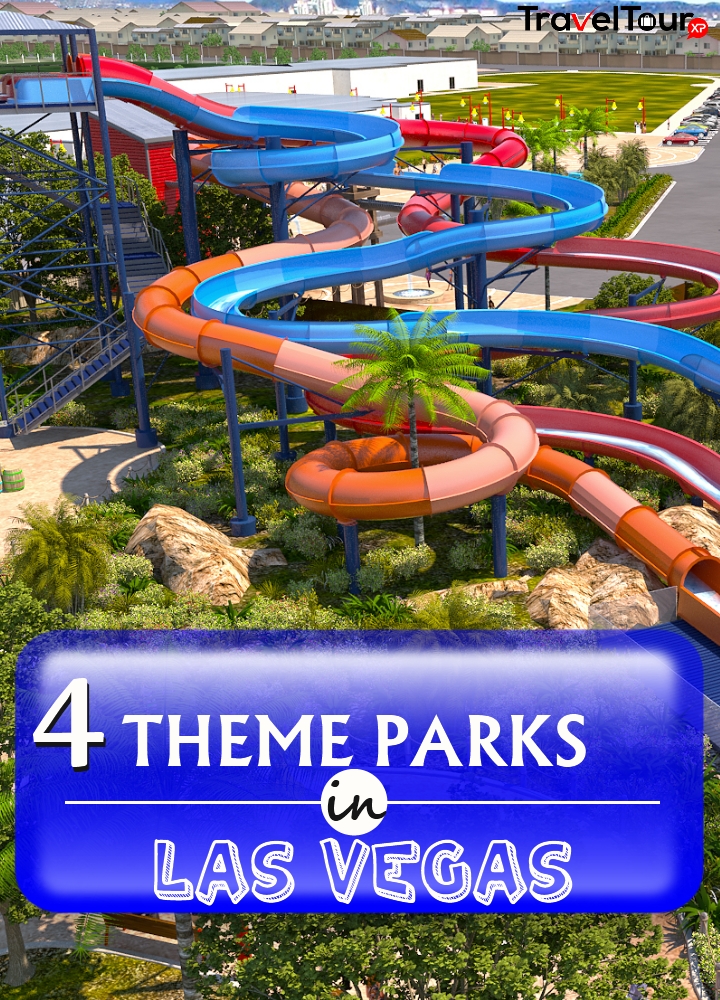 Las Vegas is one of the top tourist destinations of the world. The city has some of the best adventure activities to offer you. Right from the thrilling rides to trolling along the woods in nature's embrace, Vegas has it all. For the adrenaline junkies and thrill junkies, you can just scream and shout while high up in the sky taking in the majestic view of the city.
For Those Who Love It The Calm Way You Have The Magical Forest And Mystic Park For You:
1. Stratosphere
The amusement park is a part of the Hotel, Casino and Tower Vegas. It promises to offer you the most  thrilling experience of your life. Big Shot shoots you to 160 feet high up in the air in a span of 45 seconds giving you a majestic view of the valley. Then there is Sky drop which too will never fail to amuse you. Insanity is the third largest thrill ride of the world. X-Scream and Sky jump too are equally exciting.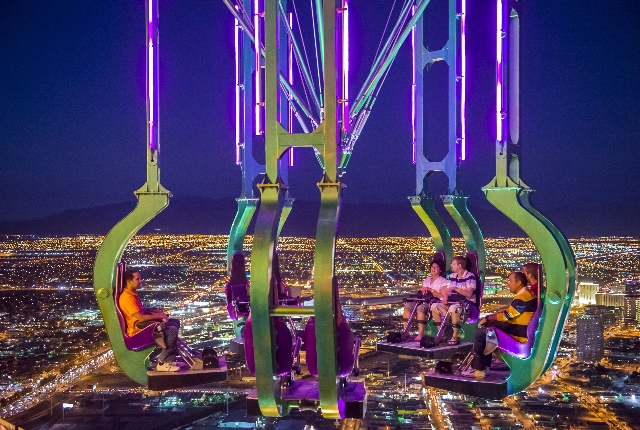 2. Adventure Dome
A part of the Circus Circus Hotel cum Casino, Adventure dome is a major attraction among the young and old. There are around 25 thrill rides right from the Canyon Blaster roller coaster, rock climbing wall, a miniature golf course, arcade, clown shows, xtreme zone, pikes pass and many more. This was termed as a family friendly park after its re-modelling introducing Midway shows, canyon cars, sand pirates and drifters.  The rides are bifurcated as Coaster, Premium, Large and Junior Rides each group having its own unique features and eligibility such as age and height.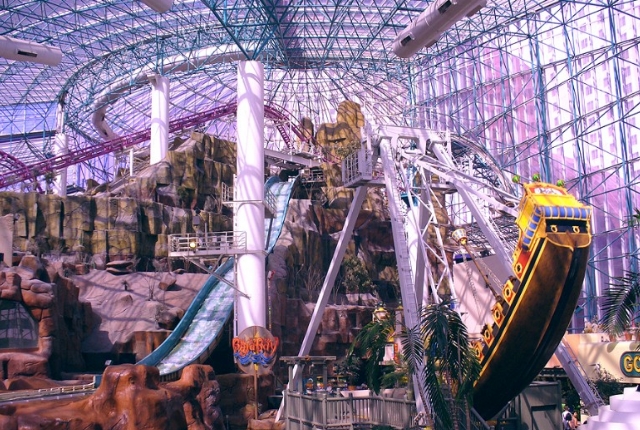 3. Magical Forest
It is a Winter Wonderland at the Opportunity Village. There are millions of sparkling lights, great food, nightlife and endless holiday cheer. There are hundred's of dazzling trees, Forest express passenger train, a 3D experience with Boris the elf, an avalanche slide, Rudolph's Raceway a perfect get away for both the kids and adults. The Park is closed on Thanksgiving and Christmas day. There is Christmas event put up every year during the Christmas week.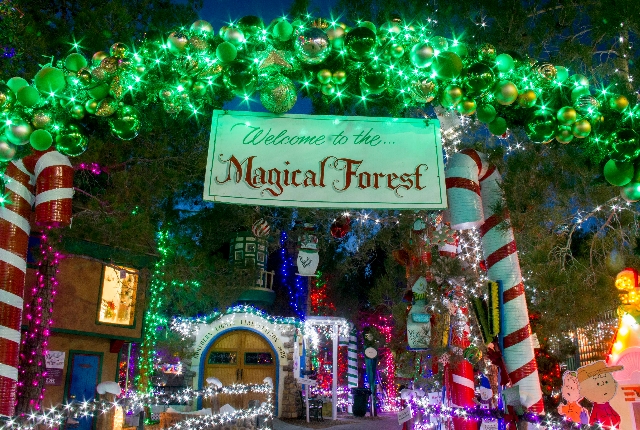 4. Mystic Falls Park
The Mystic Falls Park at the Sam's Town compliments the soft chirping of birds and soothing sound of the rolling waterfall. It is a walk through the woods and there is this certain serenity in the atmosphere here. You will hear the wolf's howling atop the waterfall and that is the beginning of the Sunset Stampede Light and Water show. You will have a pioneer experience a midst the music, dancing and state of art laser light show. To the top of this, it is an absolutely free show which you may never experience at this scale later in your life. So don't fail to grab this opportunity.