Hawaii is a destination where numerous people travel in a single day. This place is filled with luxury and classy resorts which can enhance your holiday experience. The resorts in Hawaii provide you with all the lavishing services and facilities which you can get in the luxurious five start hotels. Hawaii is the land of scenic beauty and breath taking views. This place is extremely ideas and suitable for the couples to visit. The resorts provide such amazing packages and services that it would glorify your entire vacation period. Also couples visit the royal resorts of Hawaii for their honeymoons.
If You Are Surfing For The Best Resorts In Hawaii, Here Are Some Amazing Suggestions You Would Surely Love:
1. Kauai Beach Resort
This amazing resort on the beach side would completely glorify your holiday experience. This resort has amazing water pools where you can spend your time having sun bath on the pool side, reading your favorite authors, or just simply relax in the calm and peaceful water. This resort provides special facilities for children like water pools, games and other such fun activities. This amazing resort is just near to the Poipu beach where you can take your kids and have a beautiful time together.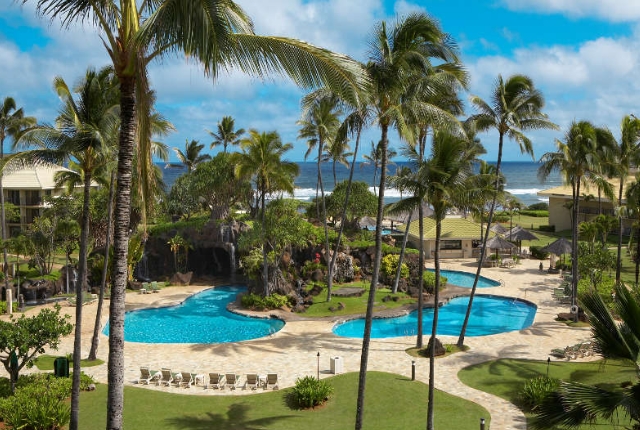 2. Four Seasons Resort Hualalai
This amazing masterpiece of architecture and design gives you a wonderful and fun experience. Besides the Big Island, this resort provides amazing suites along with huge guest rooms. The interior of the rooms are just adorable and elegant. The resort provides special facilities for the kids where they can have immense fun and can spend time in the clubs where various sports activities are carried out. The amazing pond made up from lava is such an amazing attraction of the resort.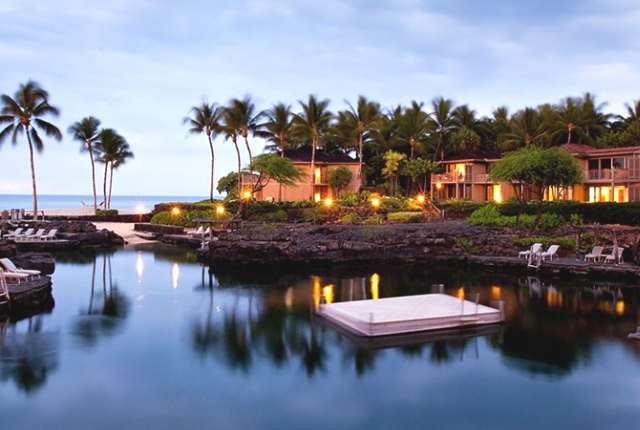 3. The Grand Hyatt Kauai Resort And Spa
The facilities here are just amazing and classy. The resort has an amazing golf club and a relaxing spa where the adults can get all of their precious and free time used. This amazing resort provides mini camps for the kids where they can go for fishing, swimming and water sports. The amazing rooms decorated into masterpieces would never want you t leave the stylish and fun resort.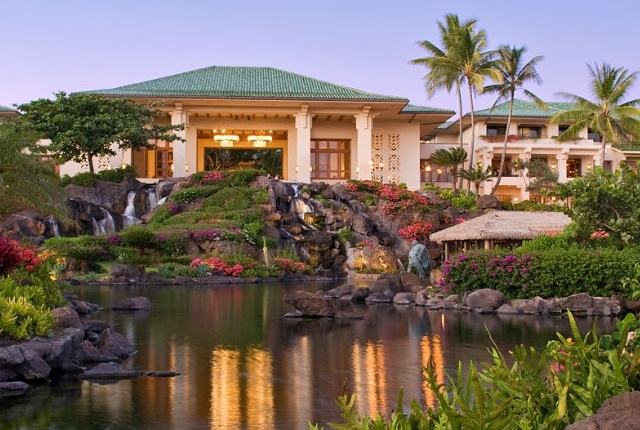 4. The Fairmont Orchid
You must have about this resort as it is such a wonderful and fun resort to stay in Hawaii. Near the big island, this huge resort covers a large space facilititating numerous visitors. All the rooms are just amazingly facilitated with all the basic amenities which can never be thought of. Starting from mini refrigerators to all the beauty and self care products, everything is available in the rooms of this stunning resort. The resort has 5 amazing restaurants offering different cuisines.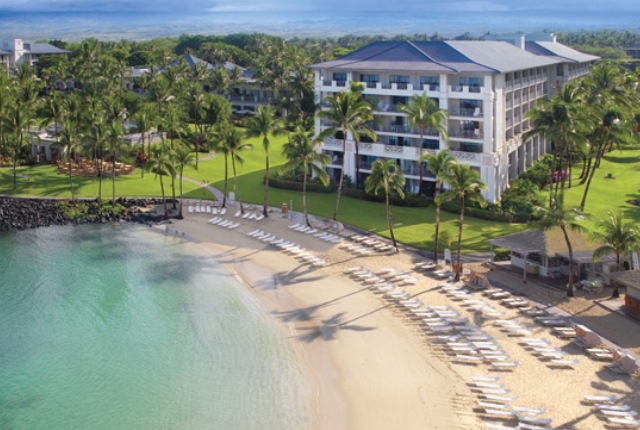 5. Mauna Lani Bay Hotel And Bungalows
Looking for an extreme and intense luxurious experience? This is a place where you can visit for fulfilling your desire for rich and classy facilities. This amazing hotel has jaw dropping views and the bungalows are extremely luxurious. If you want to have a royal stay, try staying in this awesome hotel. Everything from huge water pools, beach views, spa, fishing and other such fin activities are provided here.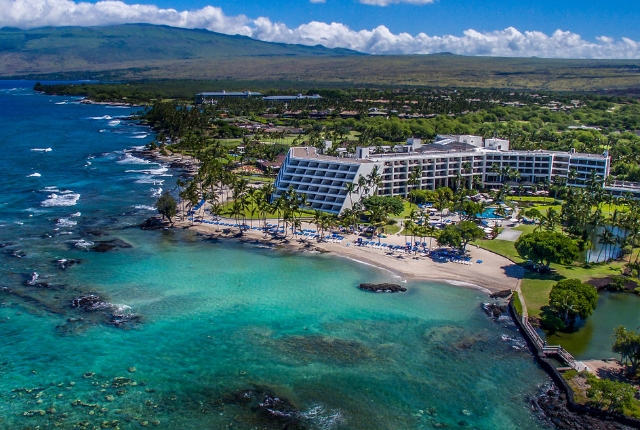 6. Four seasons Resort Maui
This stunning resort is just located in a perfect place and offers amazing family packages. The welcome faculties are just as awesome as the royal palaces. The resort offers huge complimentary facilities which are worth having. This is an amazing resort for people of all ages and has the facilities and fun activities for all of them.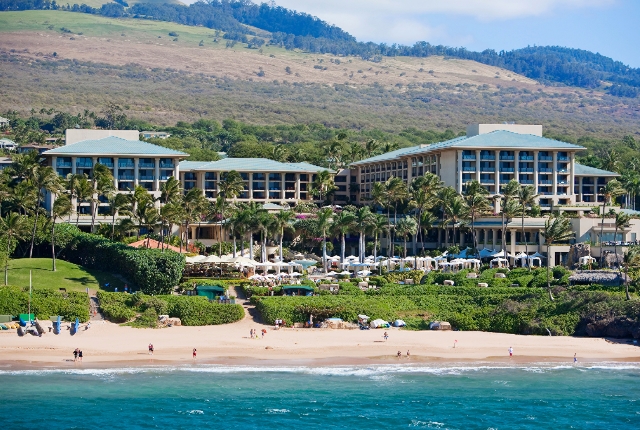 7. Fairmont Kea Lani Maui
If you want a beautiful experience of visiting a fully fledged resort with all the elegant and style, try visiting this amazing resort. The resort provides amazing ocean facing suites and villas which would glorify your experience and view. Yu can enjoy the barbeques, the water pools, the spa, and amazing facilities provided by the resort.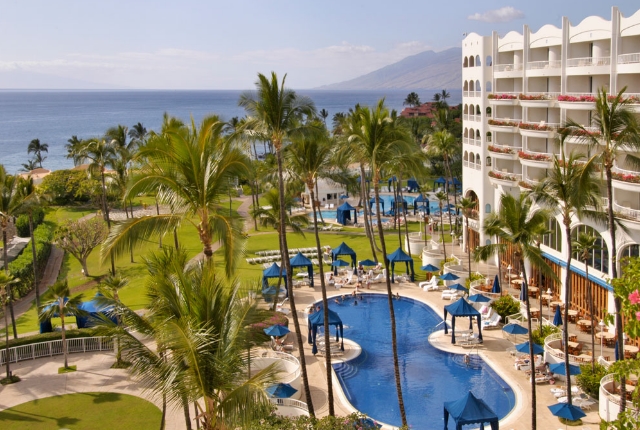 8. Honua Kai Resort And Spa
This amazing resort in Maui provides you a full beach side fun experience. The accommodations are amazingly luxurious and worth taking. The huge suites and the high tech facilities for the adults and the kids would make you want to live there forever. This resort would provide a complete fun and refreshing time you can have with your family.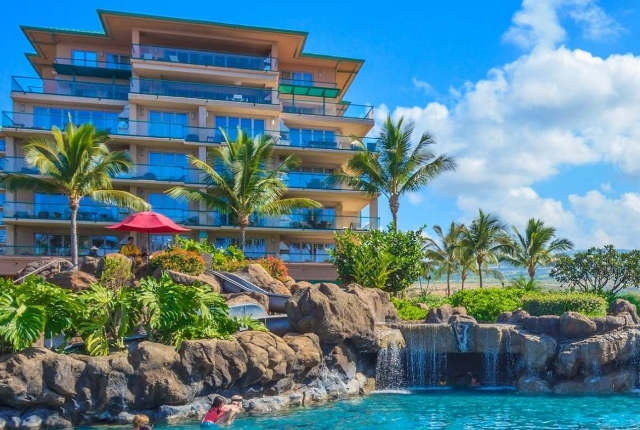 9. Napili Kai Beach Resort
This awesome resort is surrounded by the amazing beach and would give you such beautiful views. The cultural and traditional activities taking place here, would steal your heart. For kids, this amazing resort has various facilities and parties where they can have a rich and pleasing time.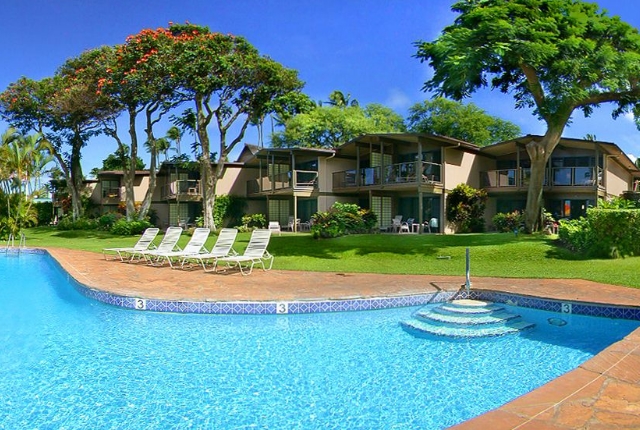 10. Marriot's Ko Olina Beach Club
Located in Oahu, this awesome beach club resort is just thrilling and fu place to visit. Huge resort is facilitated with huge rooms, stylish and elegant bathrooms, kitchens and everything what you need! The resort has a sports club for the kids where they can have their fun time while the club would enhance your holiday experience to a new level.