Have you ever heard about Rhode Island? It is a small state in United States. It is in New England. This may be a small state but there are many beautiful tourist attractions here. If you are looking for a trip which is different, calm and absolutely beautiful then choose Rhode Island. In order to make up your mind, we have listed the Top 8 Tourist Attractions in Rhode Island. The spots are stunning and you would not want to miss it. Take a look at the top attractions!
Here Are The Top 8 Tourist Attractions In Rhode Island :
1. The Elms, Newport
The Elms is a huge mansion which is open to the public. The interiors are stunning and the gardens are well manicured. The property has a lavish garden which has fountains, marble pavilions, garage and such beautiful collections of painting inside the main building. An art lover will enjoy this place a lot. It is a historical attraction now. It has been more than hundreds of years that this place exists. It is royal!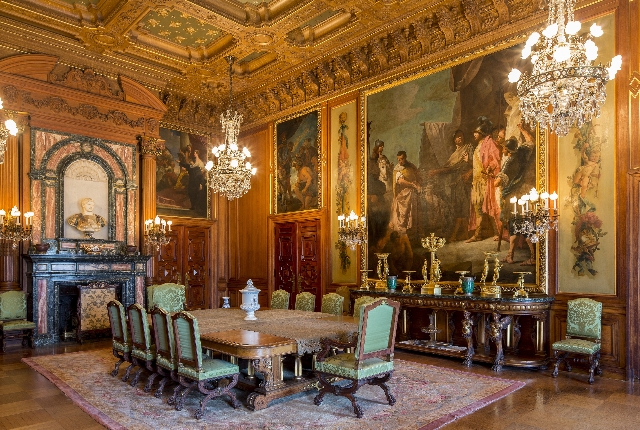 2. WaterFire
This is something you cannot miss. It is a sculpture which is presented at the river of downtown Providence. The sculpture is by Barnaby Evans. The WaterFire symbolizes the very fact that individuals should preserve the community they live and should act together and stay united. The sculpture is award winning and it is famous internationally as well. Fire burns on the surface of the water which looks mesmerizing. Music from all around the world is played during this public show.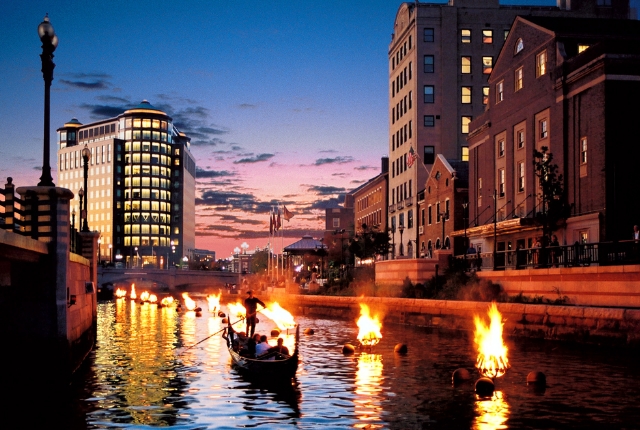 3. Blithewold Mansion, Garden And Arboretum
This is a good place to go with friends. You can walk around and see different plants. People who take interest in horticulture should definitely go here. You can take a guide who can tell you about the mansion and the gardens. The house tour is an enjoyable experience. The bay view is fantastic from here. Wear comfortable shoes and make sure you bring a camera along.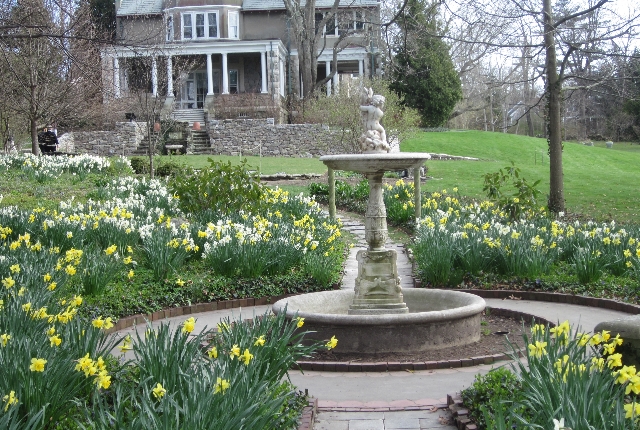 4. Block Island
Take a tour at the Block Island by hiring a taxi or taking a bike on rent. You can hire a moped too. The island is really small and you can reach anywhere within 15 minutes. The Mohegan Bluff is a must see attraction here. The beach is worth it. You will get the best view from here. There are lighthouses too which you can check out. If you want an alone time, going to Block Island is a must.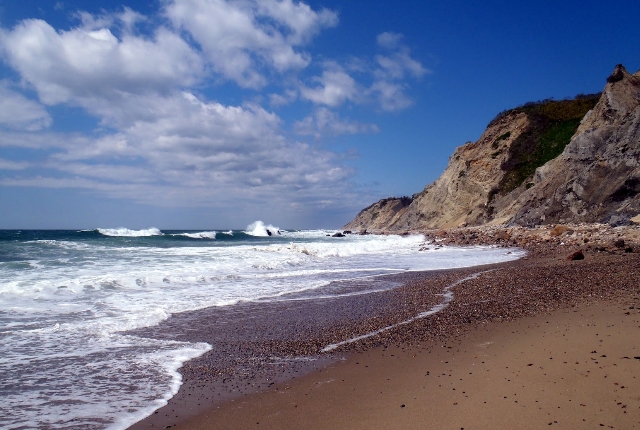 5. Rough Point
Rough Point is another attraction in Rhode Island which you cannot miss. The guided tour is a better option. You will find that the view from here is spectacular. You must hear the story of Doris Duke. Doris Duke is the owner of this place. You will get to hear the interesting story through a guided tour. It is indeed a great experience.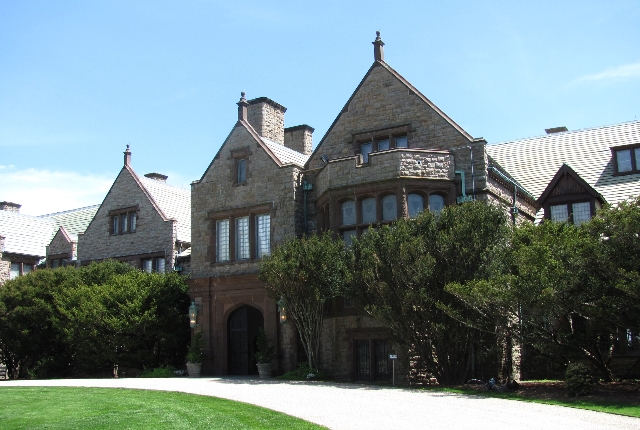 6. Newport Cliff Walk
This will be the most fun and spectacular walk of your life. Imagine you are walking and you get to see the most amazing views in front of you. This is a lovely walk along the cliff which is around the mansions. Sometimes walks can be so soothing and give a calming effect to your mind. You should go here! Make sure you wear comfortable sports shoes.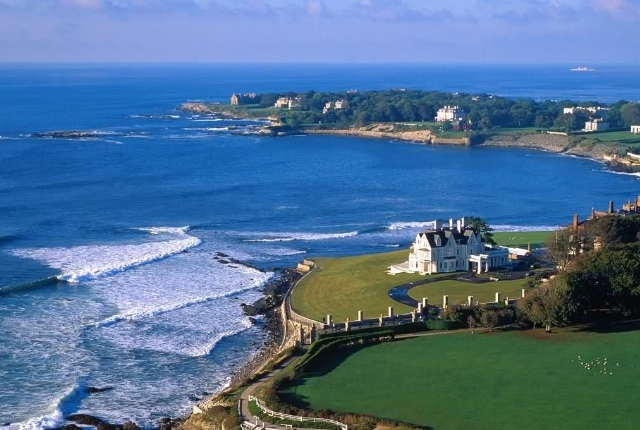 7. Roger Williams Park
This is a stunning part which you must not miss. There is a botanical garden, a swan boat, a carousel and a lake. There is so much to do in this park. You could go here with your love. Taking a walk here will be such a romantic thing to do. Even if you are walking alone, you will be fascinated by this beautiful park. There is a zoo and museum as well which you can go to. There is a train ride for kids too. You could come here for a little day out with your family too.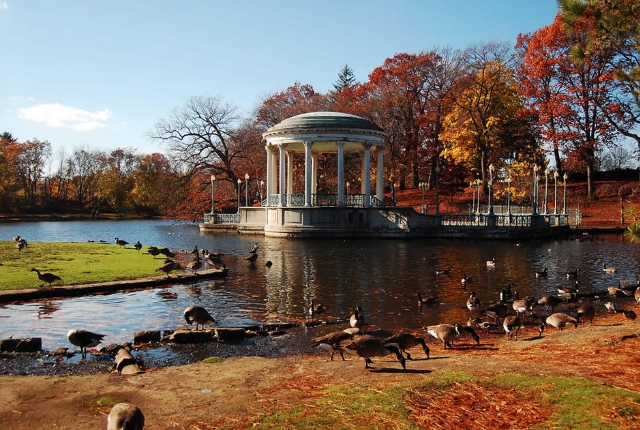 8. Marble House
Rhode Island is full of mansions and this one particularly is gorgeous. The walls of the house are made of marbles. You can take the audio which will give you proper details about each room. This house served as a summer home for the wealthy ones. You will get a feeling of how the royals lived their life in those days. You will absolutely fall in love with this place.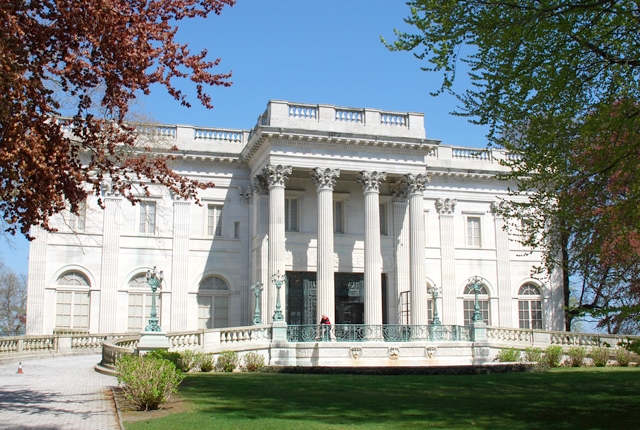 So, if you are planning a short trip to Rhode Island, you could check out these attractions. The mansions are worth watching and the scenic views are untouched. Make sure you have a really good time.