Portland is an American city with a huge population living in a metropolitan area. Situated in Oregon State, two rivers flow in the city named as Willamette as well as Columbia. The city was famous for a flourishing timber industry in the olden times. At present, it is well known for its dangerous ports. The growth of industries after the Second World War led to advancements and development of Portland. The city supports environment protection with open walking and biking areas. People eat food directly from the farm to table. A huge area is dedicated for public parks in the city. There are many things to do and attractions in this city.
Following Are The Top 10 Attractions In Portland:
1. Forest Park
Forest Park is an area in Portland with trees and forest. People take their morning walks in this place. It is good for biking too. The citizens take their dogs for a walk amongst the trees. Situated in the Western part of Portland, the area overlooks the River Willamette. A huge wooded urban park, it is situated at ten minutes distance by road from the downtown area. There are hiking trails for people who want to do hiking.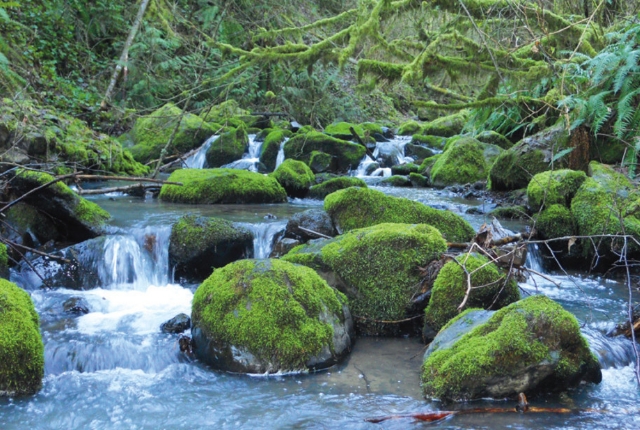 2. Oregon Zoo
Oregon Zoo situated in Portland is a must-visit attraction for animal lovers. You will get a chance to be close to wildlife within sixty-four acres of area of this zoo. A large number of animals are found in this place including Asian elephants, penguins, and primates. The zoo is famous all over the world due to elephant breeding. Educational programs are organized for a learning experience.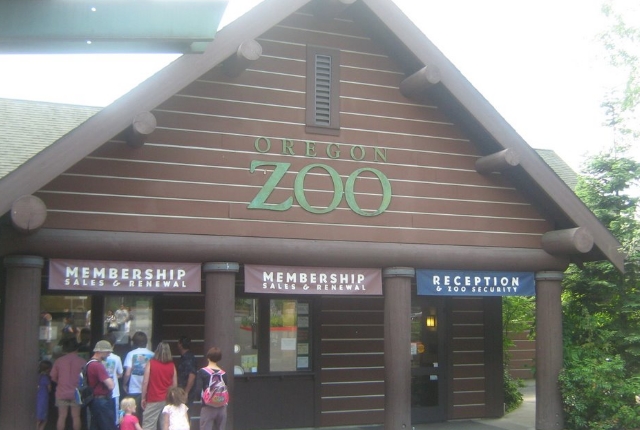 3. Portland Children's Museum
Portland Children's Museum is an ideal destination for taking family and kids on a vacation. Situated near the Oregon Zoo, the museum has lot of things to see for the children. It is also a very good learning center. Building Bridgetown is a favorite activity for toddlers in which they break walls and make building with small sized tools. Making garage with cardboard, paper and egg containers is another activity. Children love to engage in groundwork, pet hospital, water works and zany maze projects.
4. Oaks Amusement Park
Oaks Amusement park is another very good attraction for the kids. Visitors can take a ride in the park for just fifteen dollars. People like to do roller-skating in the park. There are several activities for fun and enjoyment like carting. Sports lovers can enjoy a game of golf in the golf course situated in the park.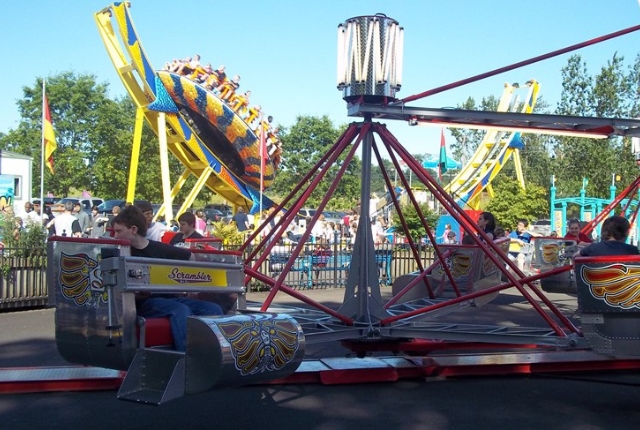 5. Washington Park
Washington Park is a wonderful park with natural surroundings hosting World Forestry Center and Japanese Gardens. Take your family with you for vacations to watch animals in the zoo inside the park. There are many kid friendly attractions like playground and museum for the little ones. Sports lovers can play football and tennis in the park. There are shady paths with trees and fountains where people like to take a walk. There is archery range and flower displays in this area.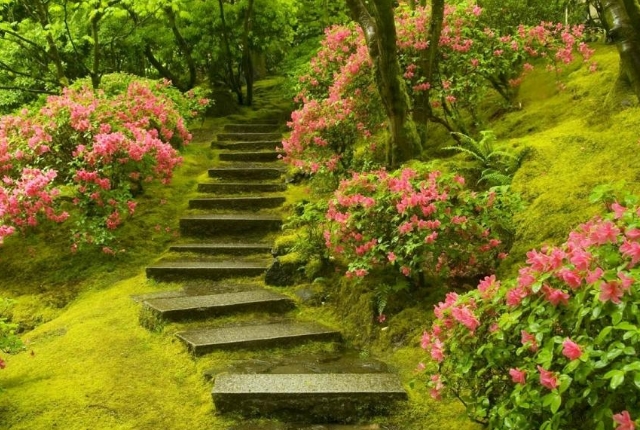 6. Pioneer Courthouse Square
Pioneer Courthouse Square is situated in the middle of downtown Portland. It is a public area where people like to do sunbathing. Concerts and festivals are organized in this venue. Office goers eat lunch at the square in their office interval. Rallies and farmer's market are held here. You can watch movies in this square on every Friday during summers.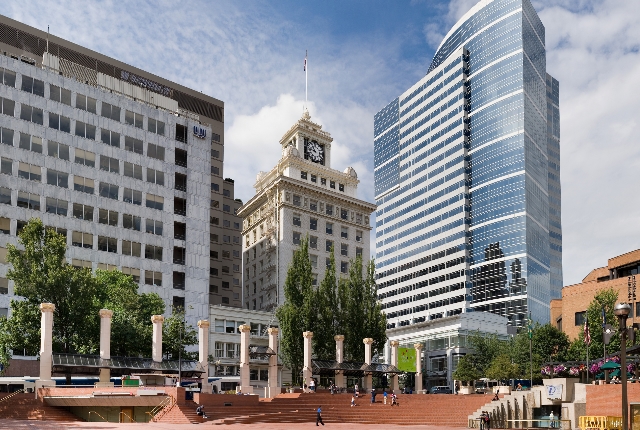 7. Pittock Mansion
Pittock Mansion is a very huge home of a newspaper founder that was constructed in 1914. Approved for demolition, the house was bought by the Portland community and reconstructed to its present condition. Spread to a distance of forty-six acres, the house has central vacuum system. There are trees and garden in the boundary of the mansion. There is indirect lighting in it. Visit the mansion on a clear sunny day.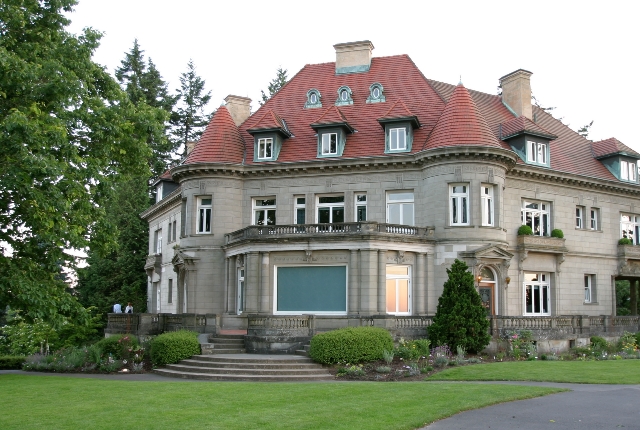 8. Lan Su Chinese Garden
Lan Su Chinese Garden is an ideal destination for people who want to enjoy holidays with family. This is a Ming Dynasty design garden having intricate walkways inside it. Zither Lake in the garden attracts the visitors to this place. There are open colonnades in the garden. Enjoy drinking tea in the teashop in this area. The garden has pavilions.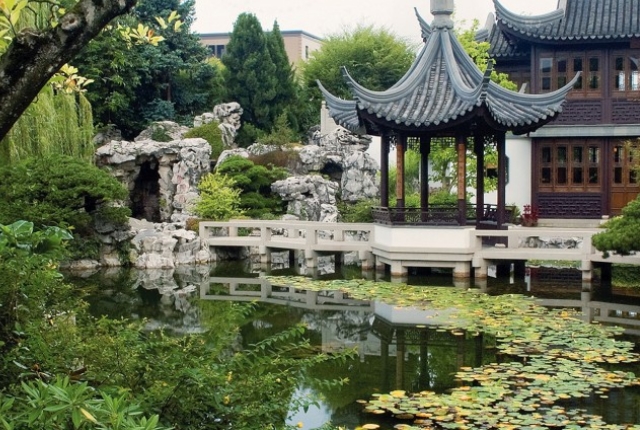 9. Portlandia Statue
Portlandia Statue stands tall on top of Portland office area. It is a huge statue slightly less than the Statue Of Liberty. The statue was made by Raymond Kaskey. It was carried through the Williamette River for installing in its present location in 1985. You must see the statue and its sculpture.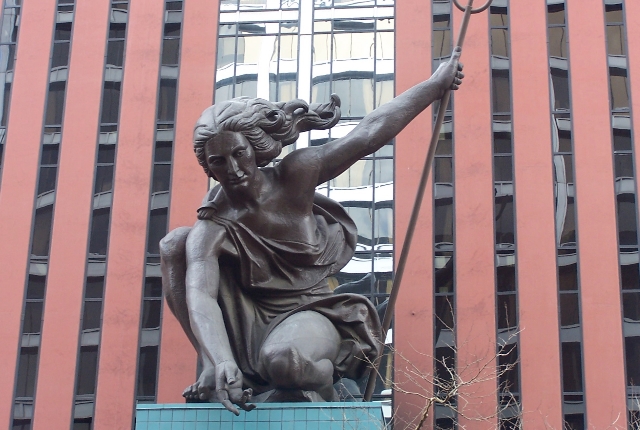 10. Columbia River Gorge
Columbia River Gorge is an attraction having an eighty-mile canyon. This area is located on the Eastern part of the Portland city. It is a scenic and natural area with rocks and trees. There are dense forests and mountains in this area. People like to go on hiking, biking and fishing in this region. Multnomah Falls is a famous waterfall in this gorge. Enjoy windsurfing, rafting and water sports here.