A beach vacation or a stay in an oceanfront hotel is something that remains top priority in many people's bucket list, especially when you have plans to travel to the US. If you are one with a similar wish list, why not explore a few lavish and most inviting seaside hotels in the US for you to visit this summer. Here is a collection of top recommendations, explore and choose what suits you the best.
Luxury Seaside Hotels In The US:
1. Fisher Island Club, Miami
For those looking for a holiday in a luxurious world with exceptional privacy and world class amenities, Fisher Island Club will be the perfect place for you to go. Mediterranean inspired mansion, bedroom cottages, pleasant villas, multi dining venues, international restaurant, spa, fitness centre, seaside golf, tennis court, adventurous water sports, beach club make the private beach hotel a fascinating heaven.
Visit Fisher Island Club, Miami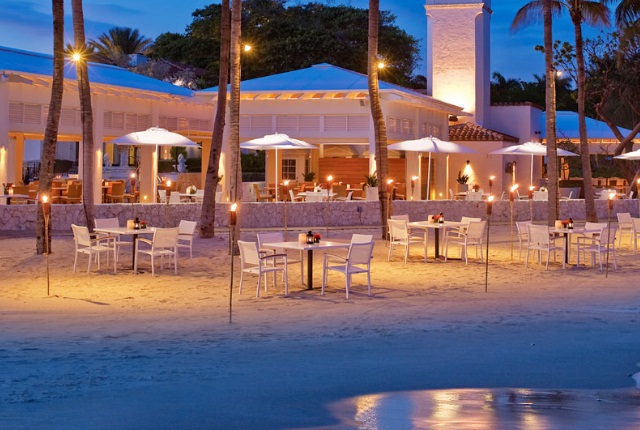 2. The Setai, Miami
The private luxury escape is no less than a paradise on the earth. The blend of culture and modern sophistication in a serene environment is something special about the beachfront heaven. Beyond the lavish ocean suits, art deco suites and the impeccable services and hospitality, what is more exclusive at the hotel is the spectacular private beach, temperature controlled pools, becalming spa, artful multi-cuisine restaurant, beach bar and special events on request.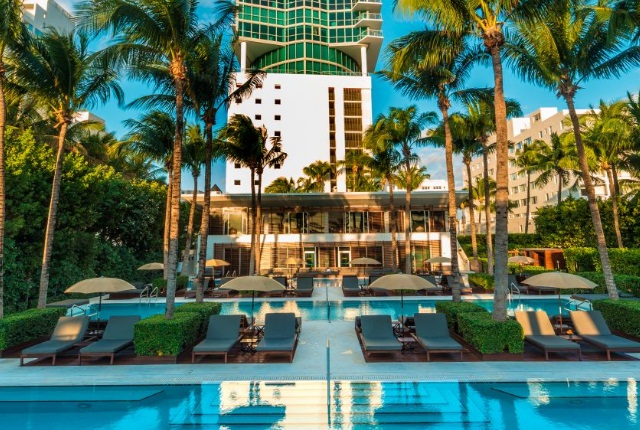 3. Dolphin Bay Resort, California
Located on the Pismo Beach, the waterfront resort is no shot of scenic views due to the presence of jagged Pacific Ocean coastline in its background. The extra spacious rooms are fully equipped and the specialty penthouse suites come with private pools, dinning, patios, etc. The in-house spa, large saline pool, interesting outdoor activities, restaurant offering delicious food with local ingredients, excellent staff all make the resort the best place to rejuvenate your body and mind.
Visit Dolphin Bay Resort, California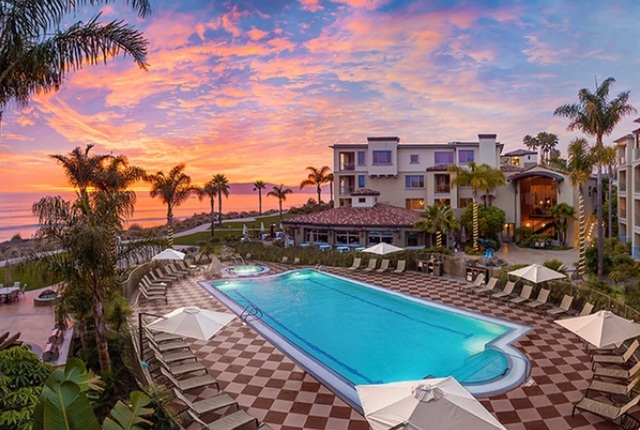 4. Four Seasons, Hawaii
The artistic oceanfront Hawaiian resort amidst nature is one of the most beautiful places to spend your holiday in. The oceanfront villas, guest rooms and suites exude nothing but Hawaiian luxury with their designs, decors, food and even hospitality. The sophisticated indoors and the Hawaiian outdoors with all modern luxuries make this place incomparable and a place you want to visit again and again.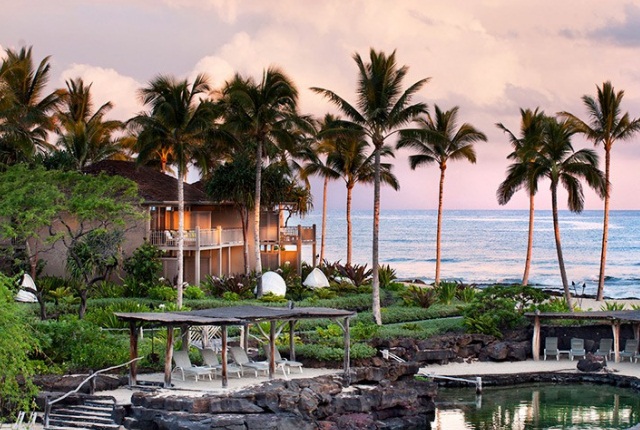 5. Sea Island, Georgia
The private property surrounded fully by nature is an exceptional place to stay. The wonderful accommodation facilities in English style and Mediterranean inspiration are distinctive. The spa, restaurant, a wide array of indoor and outdoor activities is refreshing. Something more special about this seafront resort is the yacht club, private beach, golfing area, horseback riding, fishing, tennis court, squash centre and organic culinary.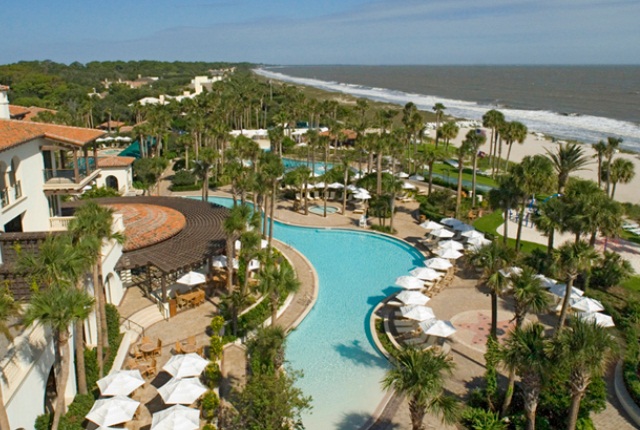 6. Fowl Cay Resort, Bahamas
Fowl Cay is in the midst of Exuma chain, which consists of scattered islands, sandbars and deserted beaches. The 6 unique villas are spread over a 50-acre private retreat. You can explore the wilderness without any disturbance from the crowd, neighboring hotels or any passing ships. A holiday on Fowl Cay is exceptional and like no other.
Visit Fowl Cay Resort, Bahamas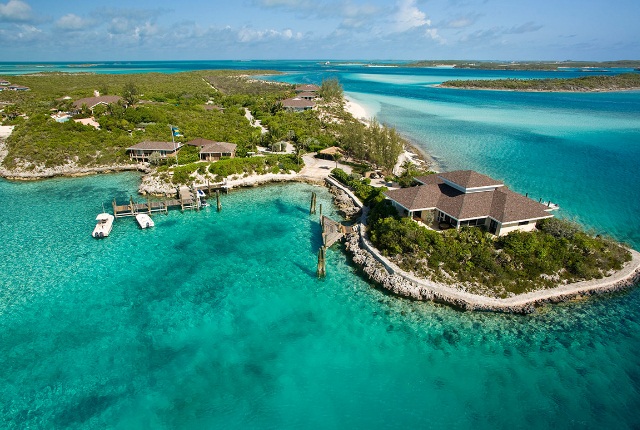 7. Tortuga Bay, Dominican Republic
Awarded with AAA five Diamond, Tortuga Bay offers impeccable service, luxury and villas that are designed by the renowned Oscar de la Renta. Situated on a private territory within the Puntacana Resort and Club, the boutique hotel consists of 13 well-appointed beachfront villas offering unsurpassed luxury, security, privacy and a 5-star service. The place has multitude of amenities for guests of all ages. You can explore beautiful white-sand seashore, spa, golf courses, ecological reserve with endless water sports and natural springs.
Visit Tortuga Bay, Dominican Republic