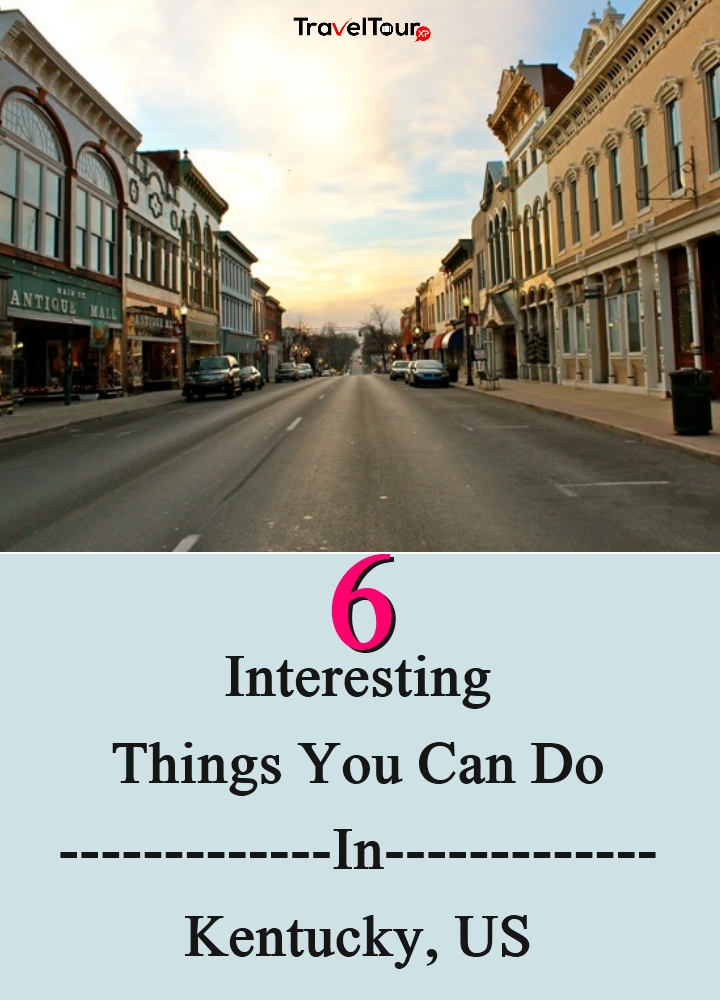 A state of southcentral US Kentucky is known by the name of Commonwealth of Kentucky. This state was once part of Virginia. In late 18th century it was recognized as an independent state of US. Kentucky has several natural or other things that are quite original and indigenous. In natural beauty it has longest cave system in America, longest navigable waterway. duo of largest artificial lakes, bluegrass  region. Besides it is known for derby, Kentucky chicken etc. There are several sites and very interesting things which a tourist can enjoy in this state. Here is a list. You can start from Frankfort the capital of Kentucky.
6 Very Interesting Things That You Can Do In Kentucky:
1. Enjoy The Classical Glory Of State Capitol, Frankfort
Visiting the state capitol building is the best thing a tourist can do while in Frankfort the capital of Kentucky. This building was completed between 1905 to 1909. It started its operation in 1910. The architecture of this building had followed the classical Beaux art Europe with major French influence. The spectacular staircase inside was built following a famous opera house of Paris. The architect of this building was renowned Frank W Andrews. At present there is guided tour available for tourists regularly except weekend. One of the most attractive things is the statue of Abraham Lincoln that can be seen on rotunda of the building.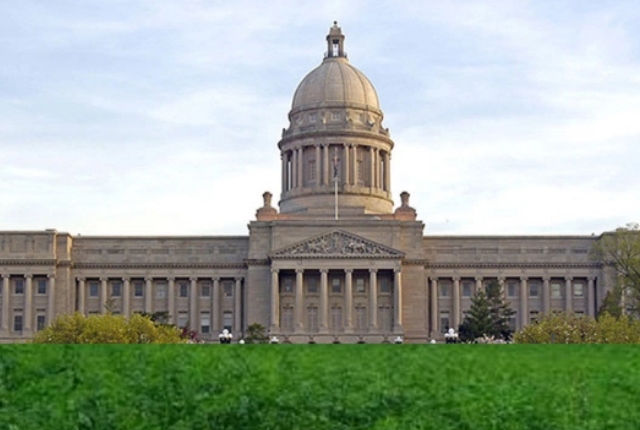 2. Behold The Jaw Dropping Stegowagen Volkssaurus, Highland Heights
Stegowagen Volkssaurus is a hybrid model of an old Volkswagen car and Stegosaurus. This amazing thing was brainchild of Patricia Renick. She built it in the 70s of last century. When its construction was completed the thing was exhibited for just a few times. After the death of Patricia this thing was restored and set up for public view again in 2009. Now you can see this jaw dropping 20 feet long hybrid dinosaur-car in the third floor of  W F Steely library of Northern Kentucky university.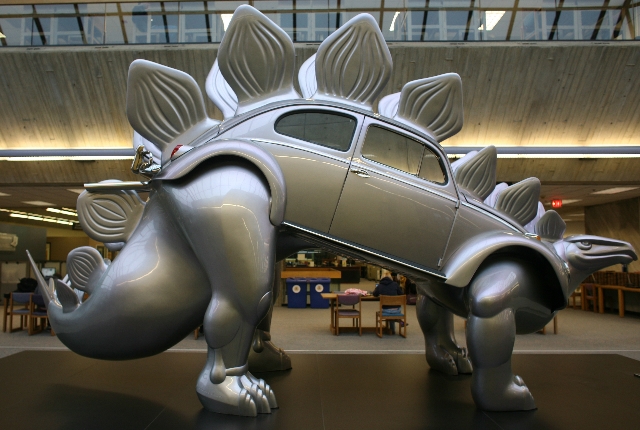 3. Be Terrified To See World's Largest Vampire Bat, Louisville
Louisville one of the biggest cities of Kentucky has two very interesting things for tourists or visitors. One is a replica or model of a vampire bat that can be seen hanging upside down from the side of a factory Caufield Novelty. The most striking feature of the bat is its terrifying face with red eyes. A few blocks from the bat you can see another largest bat in Louisville that is 120 feet high. But it is no animal or creature. It is a baseball bat.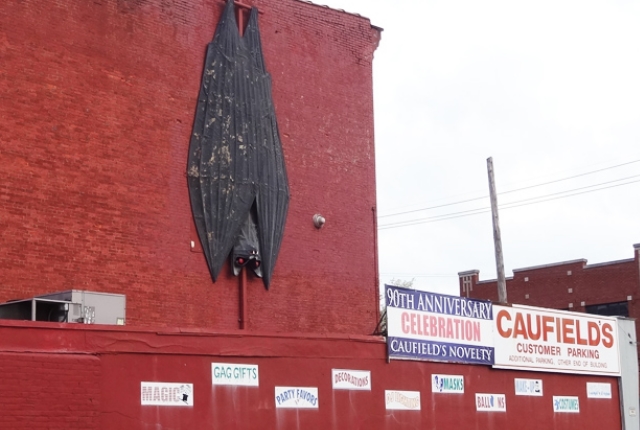 4. Visit The Grave Of Octavia Hatcher, Pikeville
If you visit Pikeville of Kentucky do visit the last resting place of Octavia Hatcher. Octavia Hatcher was wife of a local wealthy man. She died in late 19thcentury. The incident surrounding her death still creates an aura of mystery and controversy. It is said that she was buried alive. People though that she was dead seeing an almost dead like state of her following sad demise of her infant son. But when such other incidents or dead like state occurred in the local area and people regained consciousness later, inhabitants understood that they had buried Octavia mistakenly. They dug up the grave and found that Octavia might had tried to  free herself from the grave. This unfortunate incident is still very much fresh in that area and Octavia's grave site is said to be haunted also.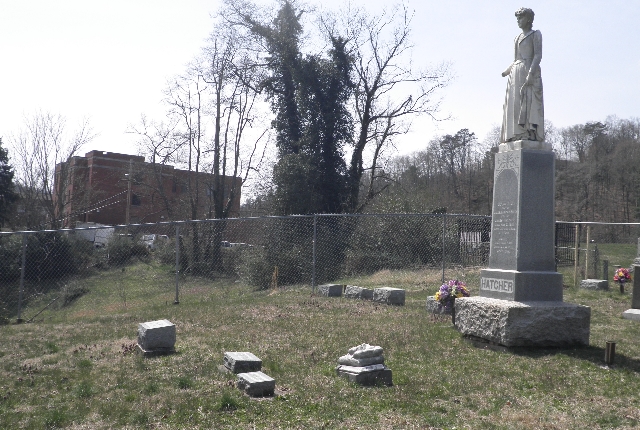 5. Feel The Heritage Of Federal Hill Farm, Nelson County
The Federal Hill farm owned by Rowan family has been designated as My Old Kentucky Home State Park , a state historic park by the govt. This farm had played important part in the state history by holding several important meetings attended by important political personalities. But the most interesting thing is the farm had connection with US lyricist known as Father of American Music Stephen Foster who composed the famous anti slavery balled "My old Kentucky home'. if you like this balled or fan of music do pay a visit to this site.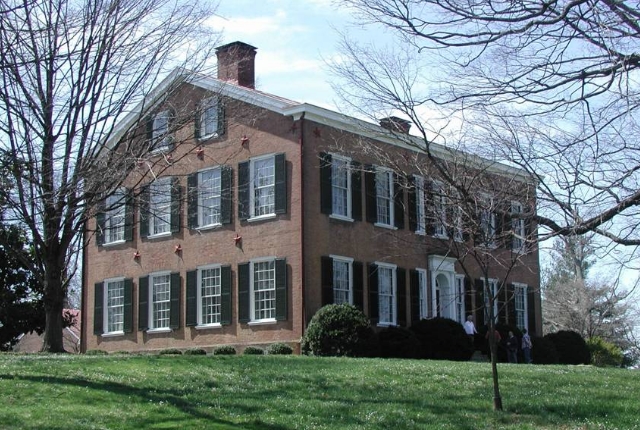 6. Appreciate The Art In Vent Haven, Fort Mitchell
Vent Haven is an amazing place or museum that exhibits items connected with the art of Ventriloquism. This amazing art of talking dolls sometimes can create creeps thanks to some Hollywood horror films. But you have to appreciate the art once you visit this museum filled with thousands of dolls. Some dolls represent important personalities of the country. There are several photographs that can be seen related to this art also. The museum curator Lisa Sweasy is very helpful and guides you to every interesting story behind famous dolls and history of the art itself.