North America is one of the most sought after continents for tourists who swear by tours relating natural wonders. As a continent, North America has the distinction of being within Northern Hemisphere bordered by Arctic Ocean, Atlantic Ocean, and Pacific Ocean. Carribbean Sea lies on the southerneast. Such vast continent has rich colonial history and the diverse culture has also appealed many tourists visiting North America. In terms of climatic conditions, North America has a range of varying from temperate weather to areas that have humid climate and receive large amount of precipitation.
Get Surrounded By The Beauty Of 10 Best Natural Wonders Of North America Listed Below:
1. The Grand Canyon
This massive gorge located in the state of Arizona in the United States is the best known natural wonder of North America. Its majestic view is what captures the imagination of every globetrotter. No wonder you want to get the best view of this amazing gorge. Therefore you need to move toward Toroweap Overlook.
The dirt ways running through St. George, Utah, Colorado City and Pipe Spring Natural Monument can also be great way to explore the gorge.
You are sure to be blown away by the clean air quality and if lucky enough, you can also witness natural fog occurrences attributed to temperature inversions. Best time to visit has always been argued although many agree winters are most ideal.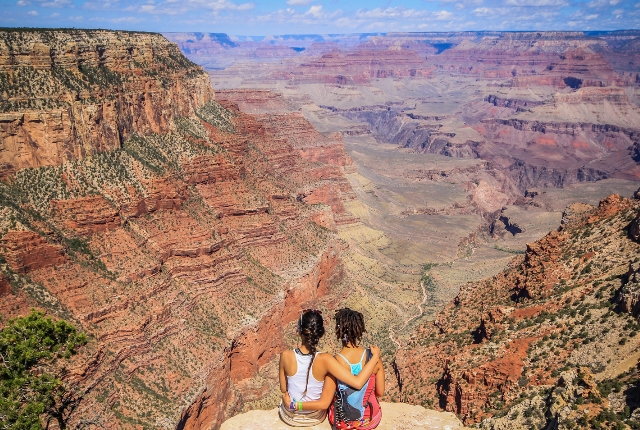 2. Niagara Falls
The water falls that not only takes your breath away but also intrigues you with its geographical location. Niagara Falls is an amalgamation of three waterfalls flowing through the international borders between Canada and USA.
The contributing falls are Horseshoe Falls on the Canadian side and American falls and Bridal Veil Falls on the American side.
This gives you the benefit of enjoying two different views from both the countries. The best time to visit Niagara Falls is summer. Enjoy the illuminated view of the falls from the Canadian side or go on a cruise ride in Maid of the Mist.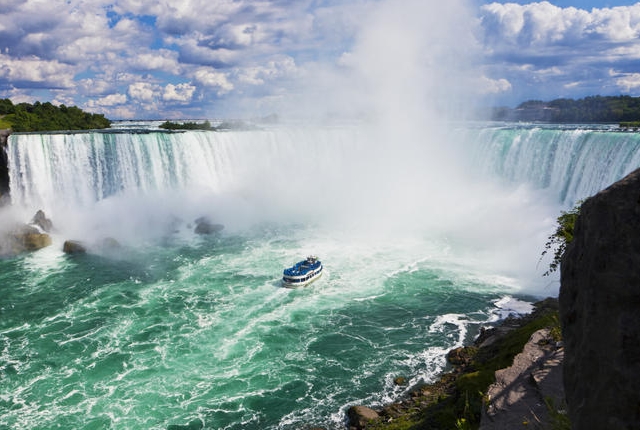 3. Yellowstone National Park
The first national park of the United States, this park is noted for contrasting geothermal characteristics, ecosystems.
The most scintillating sight would be that of Yellowstone sceneries that encompasses nearly 8,983 sq km.
"Old faithful", the most celebrated geyser that erupts every 91 minutes approximately. Wildlife and fauna enthusiasts will be wowed hundreds species of reptiles, mammals and Lodgeole Pine forest, Quaking Aspens respectively.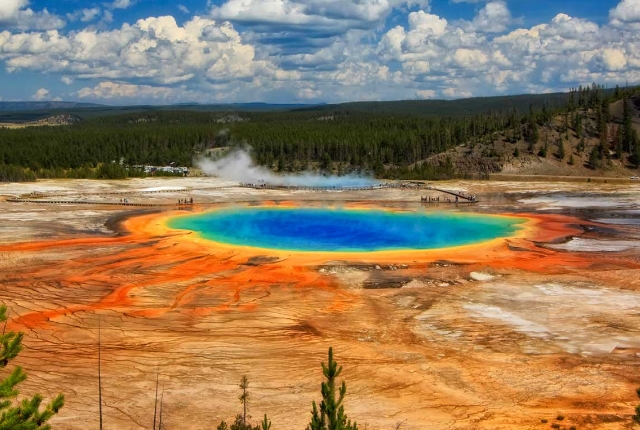 4. Bay Of Fundy
Believed to have gotten its name from the French word "fendu" meaning split, Bay of Fundy is the highest tidal range in the world with its average height around 55 ft. Fundy National Park and Cape Chignecto Provincial Park are some protected areas owing natural reserve preservation process.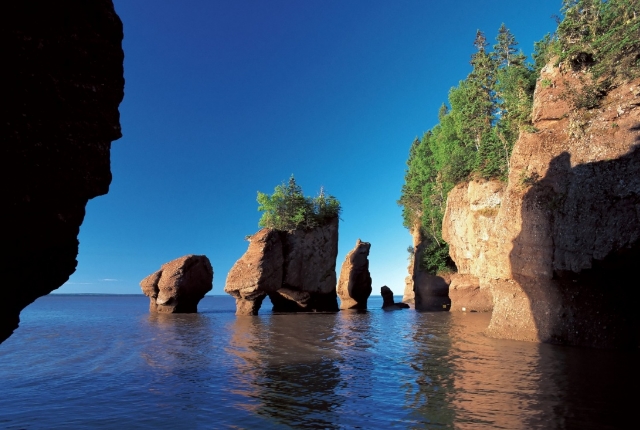 5. Denali
Still known by its former official name Mc Kinley, this natural wonder is the highest peak of North America. Located in the south of the central point in Alaska, you can take a trip to Denali National park by availing Denali bus service and oversee Primrose Ridge, Sony Hill Overlook and mountain enveloped in clouds. Summer months are best time to visit and explore its wilderness.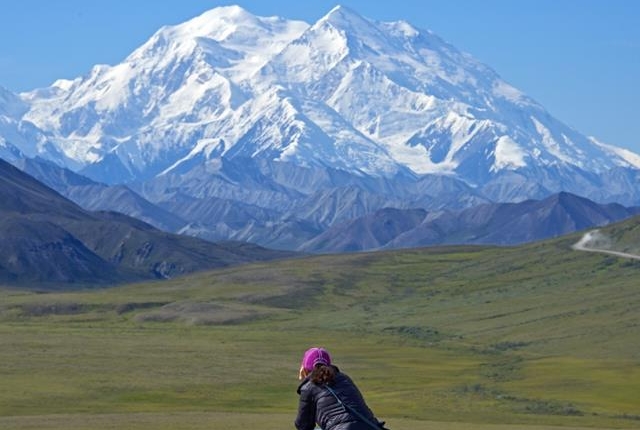 6. Redwood National Forest
It is the old growth temperate rainforests that also preserves some of the rare species of flora and fauna. Such is the vastness and diversity in the entire forest that one can see rare animal species like Northern spotted owl and red shouldered hawk. The diverse forest has also been part of many Hollywood movies including The Lost World: Jurassic Park.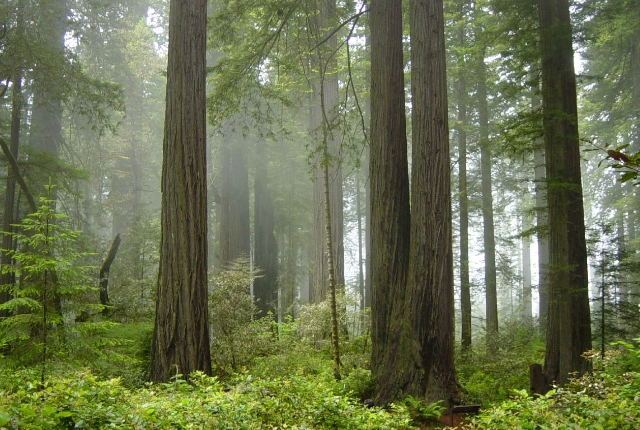 7. Appalachian Mountains
The Appalachians are a system of mountains that were formed some 480 million years ago during the Ordovician period.
This system of mountains is a huge anthracite and bituminous coal deposit.
The Appalachians are replete with spruce fir forest, Canada Hemlock, pitch pine and vascular plants. Fauna family has rare species of Southern flying squirrel, white tailed deer, North American Cougar and many more.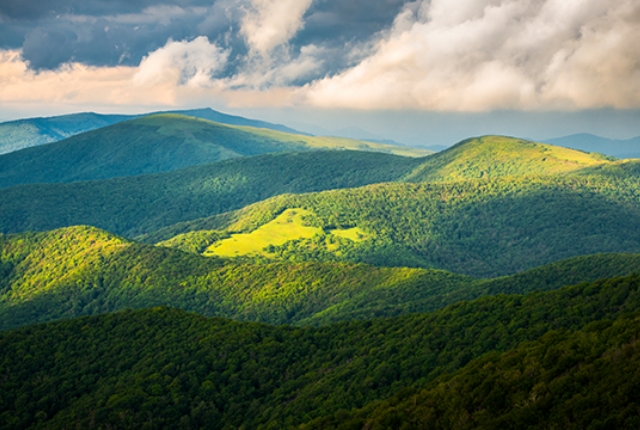 8. Death Valley
From pleasant to the painful, Death Valley is the driest and hottest natural wonder of North America if you want to say so. Death Valley's Furnace Creek has recorded the temperature of 56.7 degrees. That said, it is also home to Lake Bad Water and Glacial lake Manly, places that receive plenty of rainfall. Some must watch locations are Dante's View, Hells Gate, Tecopa etc.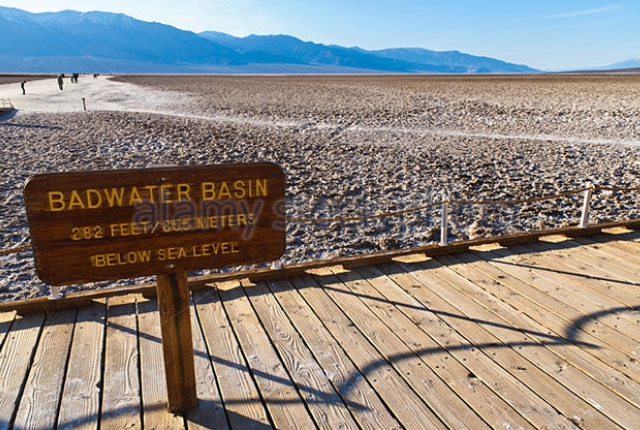 9. Yosemite National Park
Internationally renowned for biological diversity, waterfalls and well managed parks, Yosemite Valley offers lots of hiking activities, rock climbing and winter skating. Glacially polished granite and domes created by exfoliation are a rare sight.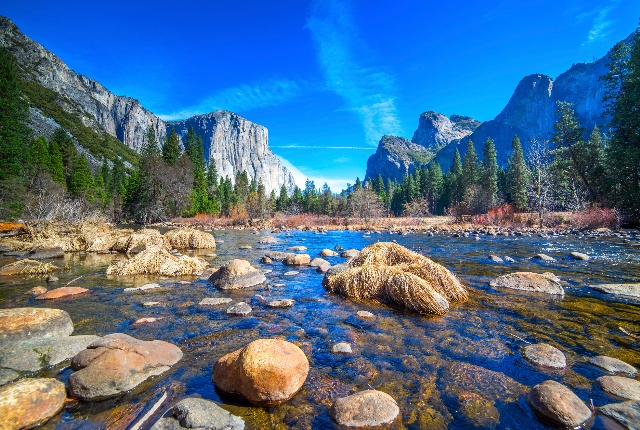 10. Bryce Canyon
Perhaps the beta version of The Grand Canyon, the park is located in south western Utah. Options for outdoor adventure include horse riding, hiking and skiing through the Dixie National Forest.