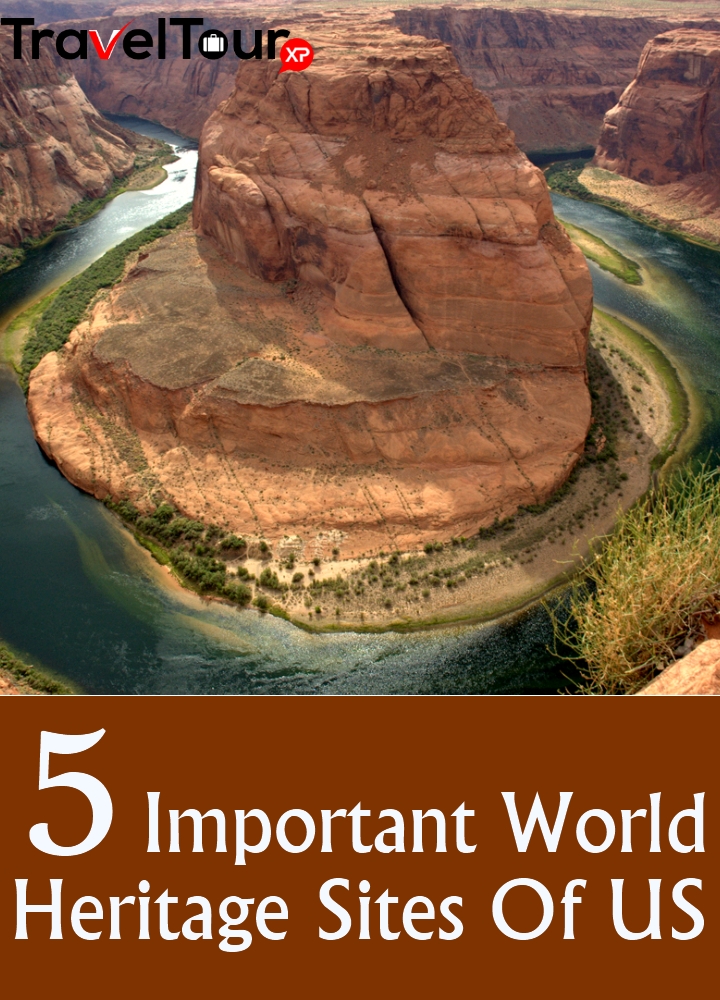 UNESCO  has declared several places or sites in different countries around the world as world heritage sites. These are done in the basis of the contribution of the sites in development of human society. United States like other countries has several such sites around different states. Some of these sites are natural landscapes and belong to natural heritage category while others are cultural. These are very important places when it comes to the heritage of the country US. If you are visiting US, you certainly do not want to miss such places. Here is a must see list for you.
Here are 5 Important world heritage sites in US  you should not miss
1. Poverty Point National Monument, Louisiana
This national monument is one of the most ancient places connected with history of US. In this site signs of an old native American culture is discovered in forms of articles, objects and mounds. This culture is known as Poverty Point and the site can be dated back to 1650 to 700 BC. Though exactly the nature of the site is not distinguished by the archeologists and scholars still its importance can't be ignored. You can see at least five very well kept mound on the site. The site remains open for tourists from 9am to 5pm almost regularly.

2. Red Wood National and State Park, California
If you plan to visit US you certainly have a plan to visit the most famous state of western coast California. In California you must pay a visit to this state park. In this park you will come across trees which are old and have height of hundreds of feet. This forest is very old and it was quite huge centuries ago. Though it has shrunk in size at present still what is left is very well preserved and good enough to amaze you. Not only the gigantic trees the forest has interesting other trees and animal life also. There is kind of a small tunnel in the trunk of a giant red wood tree through which you can drive a car also.

3. Independence Hall Historic Park, Pennsylvania
The importance of this place in US history just can't be said in a single word. Not only US several democratic countries around the world which have followed some portion of US constitution can acknowledge their debt to this place too. Completed in 1753 here in this building the Declaration of Independence and Constitution of America was discussed, debated and formed. Besides these important incidents or events several other noted political gatherings, ceremonies also had taken place from time to time. You can see the famous Liberty Bell here also.

4. Carlsbad Caverns National Park, New Mexico
Do you like natural landscape or natural rock formations that originate from limestone and can be seen in limestone caves. If yes then you should not miss this Carlsbad National Park in New Mexico US. It is one of the spectacular cave systems with wonderful limestone formations. The large cave chamber and limestone chamber are two most interesting attractions of this park. The limestone chamber is 4000 feet long and has a width of 625 feet. The height of this chamber reaches more than 250 feet also. This national park has almost 100 limestone caves in the area.

5. Cahokia State Historic Park, Illinois
Cahokia was an ancient settlement of native Americans that was urban in nature. It was situated in Mississippi region and at the height of prosperity it had a population of 40000. This city can be dated back to 600 to 1400AD. The remains of this once rich city is seen in the forms of a few spectacular mounds in Cahokia Mounds State Historic Park in Illinois. The biggest mound is known as the Monk Mound. There is a site museum where tourists can see objects and gather information about this settlement.