When the word Italy is uttered the first image that comes to a tourist is  Rome. Rome is the capital and most important city of the country that is a very famous tourist place. Another almost equally famous Italian city is Venice. Apart from these two there are lots of other cities in this country that can be visited for glorious culture, historic heritsge. Barletta one of the cities of province Barletta-Andria-Tani is such a place. Barletta is known for having  Cannae where famous battle between Hannibal and Romans was fought. Besides it has other importance in world history also. If you like to visit historic places Barletta is for you. Here are some best things that you can do while in Barletta.
5 Things That You Must Do While In Barletta, Italy:
1. Be A Witness To Colossus Of Barletta
It is said that this statue is the icon that represents Barletta to the world. This 13feet high classical looking bronze statue according to scholars is the biggest surviving bronze statue of Roman age after Holy Roman empire fell. It is locally called Eraclio after a local hero who saved the city from outsiders. But historians say that it resembles a Roman emperor specially Theodosius 2. Begin your tour of Barletta seeing this one.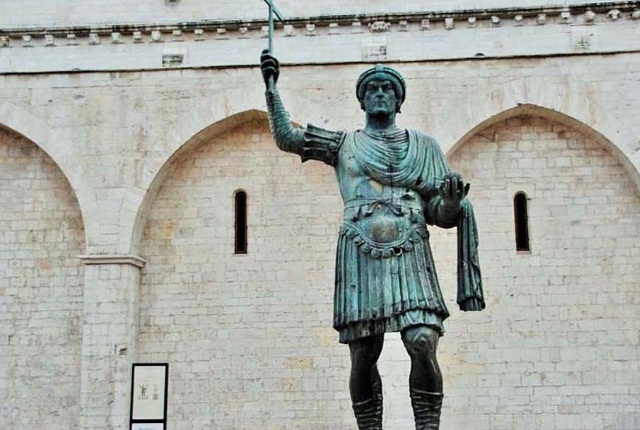 2. Step Into The Barletta Castle
Barletta is mainly a historic city. A historic city of Europe has to have a castle of its own. In this regard Barletta has its own castle Barletta that a must see for tourists. This castle according to historians was founded by Normans in 11th century during their attack . Now it is one of the beautiful historic sites that you can enter through a bridge by foot. Inside you can tour several different sections of the castle. Do visit the Civic Museum that exhibits several objects and articles connected with the city's historic past. The view of sea and the city from this site is awesome also.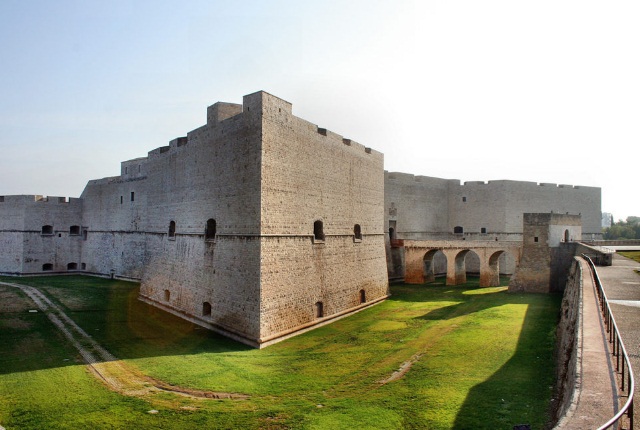 3. Be Close To God At Barletta Cathedral
The Barletta cathedral is the most famous and visited site of historic enter of Barletta. This typical medieval church is said to be built upon structures of two previously existed churches. One belonged to 6th and the other belonged to 10th century. The most impressive thing of this present cathedral that catches eye is the massive bell tower. it has bells made of bronze. Besides the interior of this religious place is gorgeous. There are several sculptures which include mythical beasts and other animals. The crypt is said to hold remnants of two previous churches.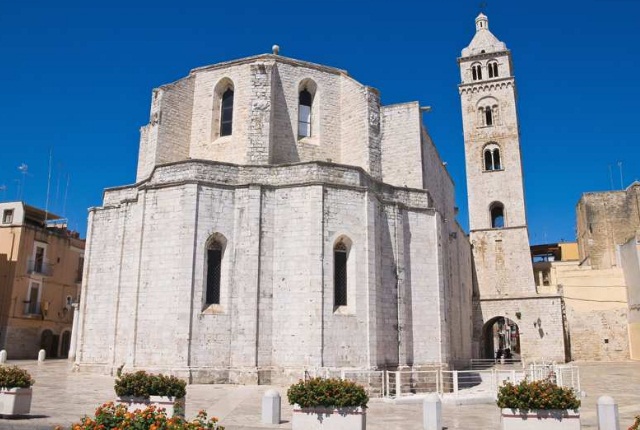 4. Visit The Battlefield Of Cannae
Cannae falls within the Municipality of Barletta that can be  visited by an interested tourist. It is already told that Cannae is the place where the famous battle between Hannibal and Romans was fought. In this battle Romans were severely defeated and the loss was massive. In modern Cannae you can visit the battlefield which has been marked. Besides there are remains of walls and habitats of ancient Cannae for visitrs to see.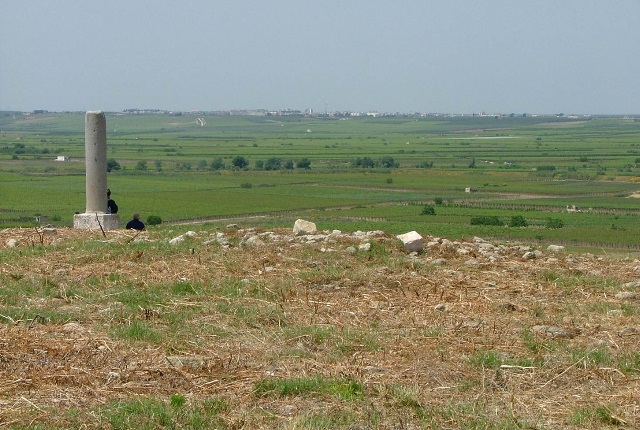 5. Don't Miss The Beaches Of Barletta
Barletta being a port city has some great stretches of beautiful beaches. If you have grown tired seeing historic places you can relax on the beach, walk on these and enjoy fishing and other sorts of fun related activities like fair or carnival. There are some hotels or bars in some beach like Lido that have private beach of their own. You can enjoy in these places too.