Put your swimsuits on and get your sunglasses ready because now is the time to get yourself all soaked into the best beaches of Europe. Be it beauty, facilities or activities, these beaches are amazing in all aspect. The only thing required is to stop waiting and get your visa to the country these beaches are in. undoubtedly there will be fun that will make you come here again and again.
Despite the alien country, you will not be wandering from here and there for a piece of information because here you will get what you don't get everywhere i.e. people from all over the world. It may happen that someone that you don't expect might meet you here. However, one question arises i.e. where the beach lies, and which is the best. Don't worry, the answer to that problem is here in this article as here you will come across the best urban beaches in Europe. Just read on to narrow your choice or if the budget allows, you may just visit all of them.
5 Best Urban Beaches In Europe:
1. Hidropark, Kiev
Looking for an amazing place to swim in Kiev, here is Kiev for you. Here, you will come across private beaches, clubs and resorts that will not just add to the ultimate fun but also remain crowded due to the warm climate. Therefore, make reservation fast or else you may encounter some problem later. Even with reservation, it is good to get there early even for the free beaches. For you, there are amazing summer entertainment complex, restaurants, massage parlor and certain gaming courts. You may even attend the nightclub for more fun.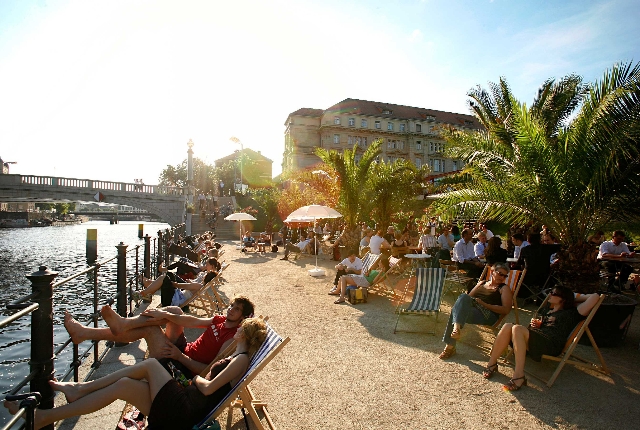 2. First Prague Beach, Prague
Do you want to get in a beach in Prague, then visit first Prague beach. It is astounding just only is terms of beauty but also in terms of the facilities and the fun. Here you may do swimming the while day, bask in the sunlight for as long as you want and also practice other activities. What is more is the fun spots nearby such as cascading waterfall, swimming pools, rock quarries, and lakes. Whether it is for a day or two, you can't resist being here and feeling refreshed.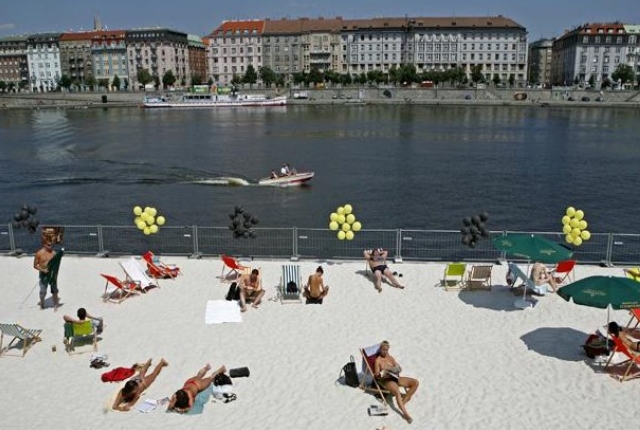 3. Strandbar Mitte, Berlin
In the capital of Germany, Strandbar Mitte, berlin is another urban beach. It is a great place to spend you sunny hot afternoons. Swimming is something that everybody does on the beach but here other than swimming, there are several ways to enjoy oneself. He crowd here comprise of almost all the kinds of people including businessman, students and tourists. Be the next one to visits here and suggesting others to come too.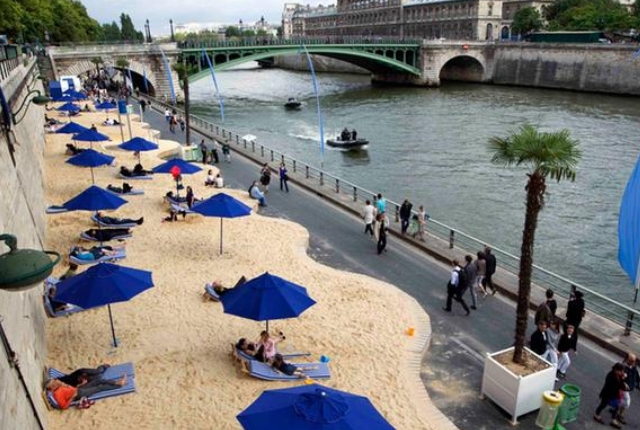 4. Langholmen Island, Stockholm
Where there is an island, there is beach and where there is beach, there is fun and what else you need to spend the intense summer. Langholmen is an island lying in the central Stockholm and Kungsholmen. Only once you visit here, you will be mesmerized by the captivating environment, featuring a wonderful beach in the area. People, come here not just for the beach but also for picnic and other activities. There is no shortage of hotels and clubs. So get all soaked in the environment of this island and enjoy every bit of it.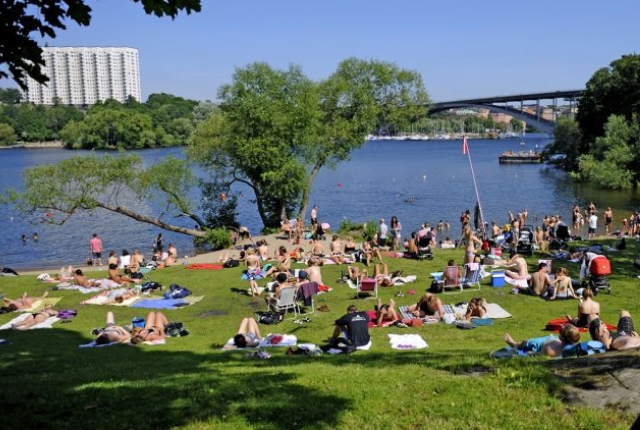 5. Paris Plage, Paris
Paris, Plage is actually a plan run by the office of the mayor of the Paris that are responsible for creating temporary beaches each summer along the river Seine located in the center of Paris. At Paris Plage or the Paris beach, you can enjoy yourself in the stunning sand, and also enjoy the various facilities along with free evening concerts. No matter, which beach, is always crowded and is easily accessible. You can attend the free concerts and enjoy the traditional beauty.