The Faroe Islands is world famous as spectacular, volcanic, and self-governing archipelago, which is an integral part of the Kingdom of Denmark. This awe-inspiring Faroe Islands comprises about 18 rocky islands located in the North Atlantic Ocean between the Norway and Iceland. These amazing islands are connected by fabulous bridges, amazing road tunnels, causeways, and great ferries. Lots of international tourists, particularly bird-watchers and hikers, visit these stunning islands to explore worth-seeing valleys, magnificent mountains, beautiful grassy health, and fabulous coastal cliffs that attract thousands of attractive seabirds. So, let's have a look at some incredible tourist spots in Faroe Islands that you should not miss when visiting this exquisite archipelago.
Find Below 7 Marvelous Tourist Attractions In The Faroe Islands For You To Explore:
1. Vestmanna Bird Cliffs
Don't miss sailing into deep grottos through amazing narrow straits with about 700 meters tall cliffs that rise from the clear ocean waters at Vestmanna bird cliffs in Faroe Islands. You will be awe-struck observing these stunning cliffs and caves that offer safe nesting site for a variety of sea birds, such as razorbills, fulmars, puffins, and guillemots, during the hot months of summer. Traveling using boats through these grottoes and cliffs is one of the enriching, best excursions that you can experience on this spectacular archipelago.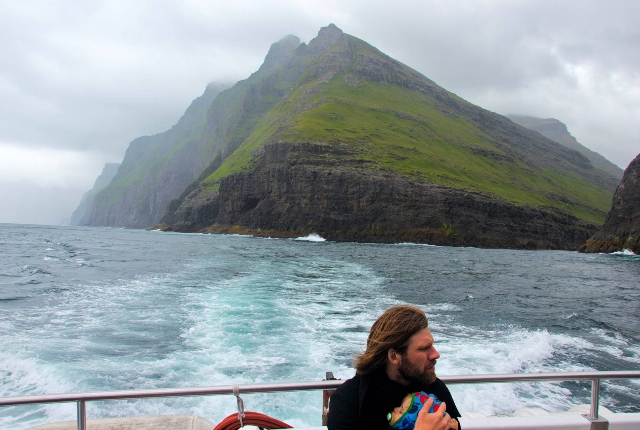 2. Saksun
Visit lovely remote hillside village Saksun, one of the spectacular attractions in Faroe Islands. Experience the refreshing tranquil environment in this small village of about 14 inhabitants and surrounding wonderful mountains. Don't miss the opportunity to watch the picturesque lagoon present at the foot of the village and walking on the beautiful sandy shore of the lagoon during the low tides. Also, visit Dúvugarðar, a well-maintained sheep farm and church established in 1858.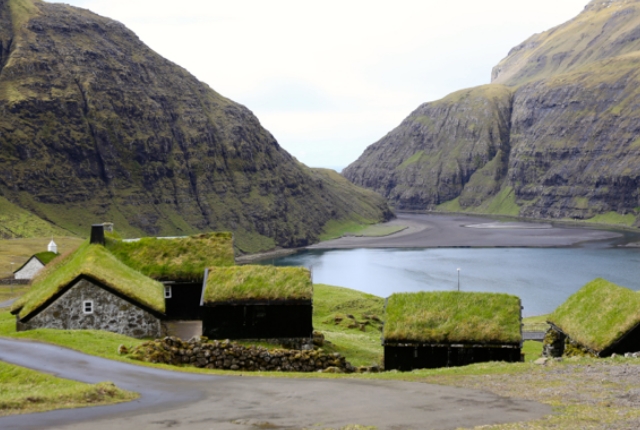 3. Kirkjubour
You can find historic Kirkjubøur in just 30 minutes from Tórshavn, which is the capital of Faroe Islands and the smallest capital in the world. Explore three prominent attractions here, namely Roykstovan the oldest museum and farmhouse, Ólavskirkja which is Parish church developed in 1111 and considered as the prominent church in the Faroe Islands for several centuries, and exquisite medieval Magnus Cathedral established in 1300s. Watch some of the most ancient inhabited log houses here.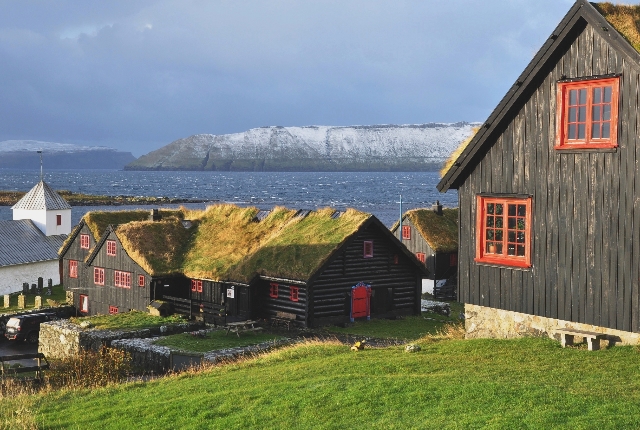 4. Mykines
View pleasant turf-roofed houses in the old Mykines village and amazing lighthouse in the islet of Mykineshólmur when visiting westernmost Mykines Island among the archipelago of 18 islands in Faroe. Mykines is world famous as the 'Paradise of birds' due to the rich bird life that you can explore there. Watch several adorable puffins, cormorant, guillemot, gannet, which is called the King of Faroese birds, and razorbill. You can reach Mykines either by helicopter or ferry. Also, you would love to see precipitous cliffs and rolling hills on this enchanting island.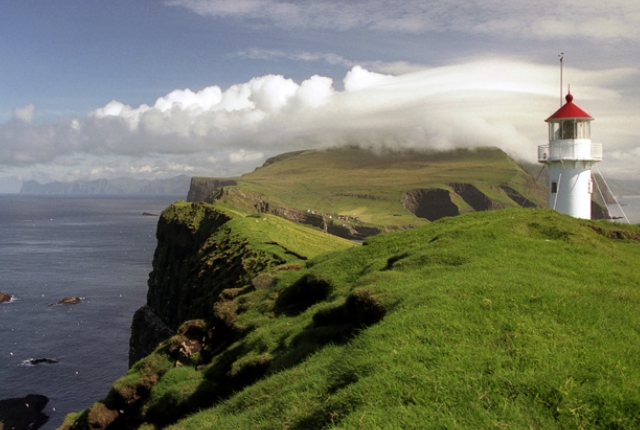 5. Tinganes
You get to go back in the time as you explore Tinganes, the oldest place in the world for the parliamentary meetings. Get to see the Isle of Man in the Tynwald Hill. Discover the historic significance as you visit Tinganes. Viking parliament is known to hold meeting around year 900 here every summer. Watch exquisite muddled turf-roofed structures here.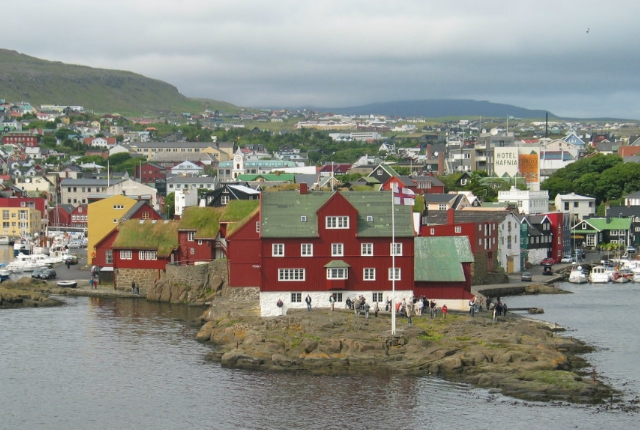 6. Sorvagsvatn/Leitisvatn
Lake Sørvágsvatn/Leitisvatn is well-known as the most spectacular and biggest lake in the Faroe Islands. This 3.4 sq. km. lake overlooks the gigantic ocean. The presence of Bøsdalafossur waterfall at an end of this exquisite lake offers you breathtaking view. You can enjoy hiking to Bøsdalafossur in just 45 minutes.
7. Gjogv
Visit enchanting Gjógv village on Eysturoy, the second largest island in Faroe. It is named after 200 m gorge full of sea water that you can explore from village to ocean. You can enjoy hiking and awe-inspiring views of North Atlantic here. Also, this amazing village comprises a pleasant guest house, fabulous teashop, and a campsite for you to explore.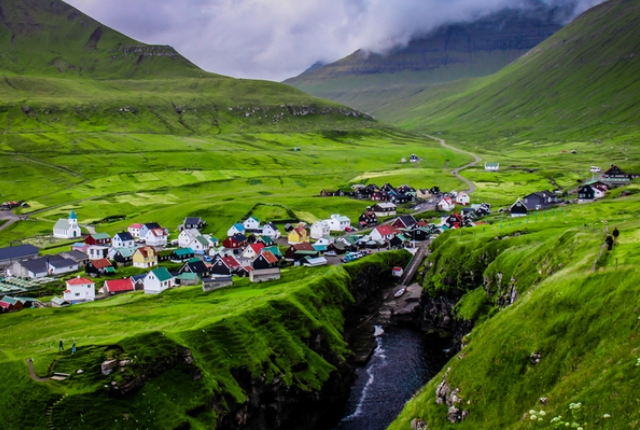 Now that you know these seven fantastic tourist destinations in the Faroe Islands, make it a point to visit each of these attractions when vacationing on this exquisite archipelago.