Calais is a small town in Northern France with a history of a thousand years. A major tourist destination, about 10 million people come to visit this place annually from all around the world. The place provides a wholesome experience for you and your family. From getting a glimpse into it's rich culture and heritage to enjoying its beaches, markets, parks and pubs here are a list of 8 interesting places to visit in Calais, France:
1. Eglise Notre-Dame
A marvelous 600 year old church which took more than 200 years to be completed, Eglise Notre Dame is an impressive monument. It is said that it's construction began in the 13th century, continued later during the English occupation and was finally completed in the year 1691. It's interiors give a very Tudor-ish feel to the visitors where the walls and ceilings are adorned with statues of angels, Charlemagne, St. Louis and also numerous other murals. Although it was heavily damaged in WWII the place has been completely restored and is open for public from all over.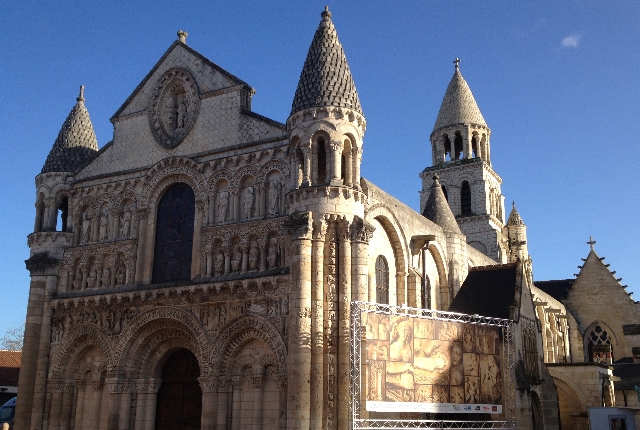 2. Town Hall Of Calais, Hotel de Ville
The Town hall is located at the center of the city and is one of the most famous monuments which was built to celebrate the merging of the two cities, Calais and St. Pierre. It's iconic feature is the 75 mt tall Clock Tower which can seen from miles around the town. The distinctive Flemish architecture, the stained glass windows, the intricate decor of the reception rooms all are worth the visit and that too only at Euro 6 per person. The place especially comes alive during Christmas when it attracts the most number of tourists.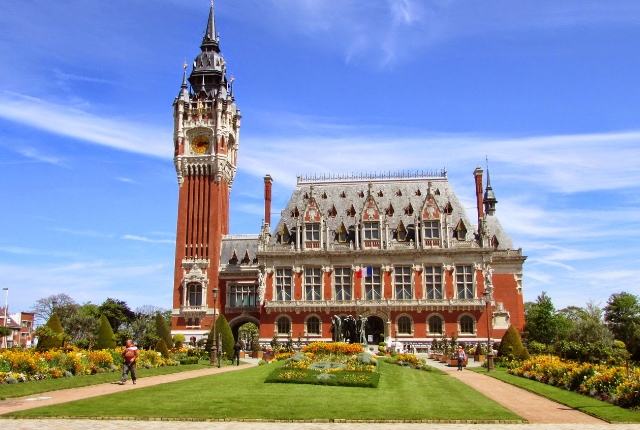 3. Calais Lace Museum
The 'Lace' was once the most sought after piece of accessory worn by nobles and rich folks. It represented a symbol of wealth and status and is originally an English product. The museum sill has the original 'huge looms' where the lace making process is explained in intricate detail. Today there are about 10,000 laces in the museum and they have collaborated with 10 brands, 8 companies and 3 business ventures essentially making it a hub of fashion. A delight for fashion lovers, one can even select & custom make the kind of dress that they want to wear and buy them for a relatively affordable price.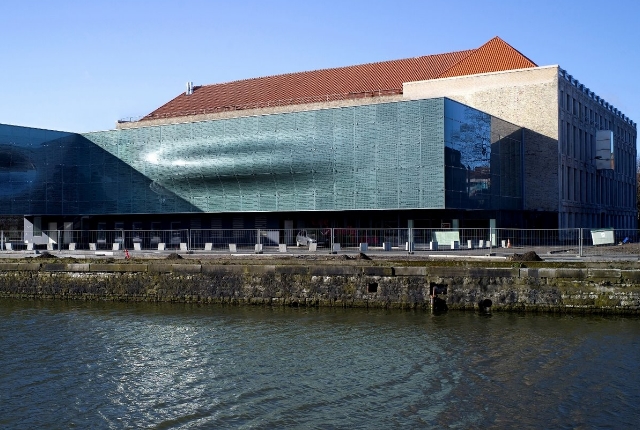 4. Place d'Armes
A perfect place to quench the shopper in you, Place d'Armes is a simple and old fashioned open air market where a variety of stuff is available. Ranging from home made jams, cheese, sausages, cakes and other mouth watering delicacies one can get lost in choosing what to eat and what not to. The entire place gives out a vibe of traditional french markets bustling with locals rubbing shoulders as they make their way through. The market however opens at 6 in the morning and closes down at 12.30 in the afternoon and is functional only on Wednesdays and Saturdays.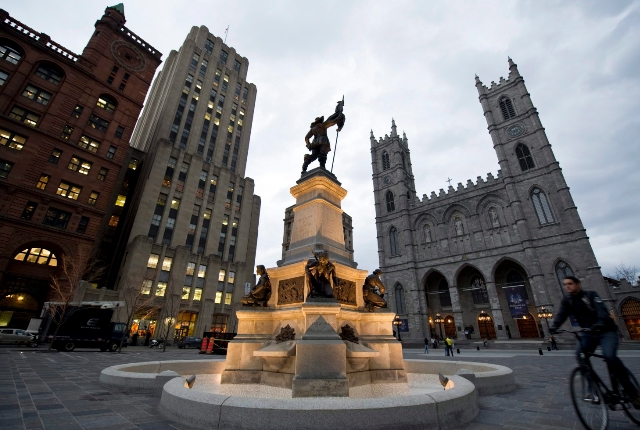 5. Aquar'aile
One of the many restaurants in Calais but with with a unique terrace view of the English coast. Situated on 255 Rue Jean Moulin the restaurant offers a variety of dishes of both English and French cuisines. The menu is simple but is filled with delicious, mouthwatering sea foods like shrimps, crabs, oysters, fishes and beverages. Well worth the effort to ascend the stairs of the building the Aquar'aile is a best combination of ambiance, aroma and taste.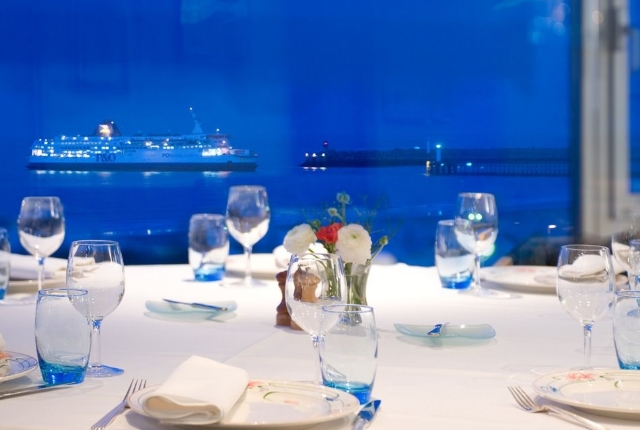 6. Royal Kids Parc De Jeux
Royal Kids Parc De Jeux is the perfect place to take your kids for them to let off some steam and at the same time enjoy a fun outing. There are ample rides for children such as Space slides, Zip line, Monkey bridge, giant Lego and many more. There's a cafeteria section upstairs for having light snacks and coffee. It's open from morning 10 to evening 7 all week.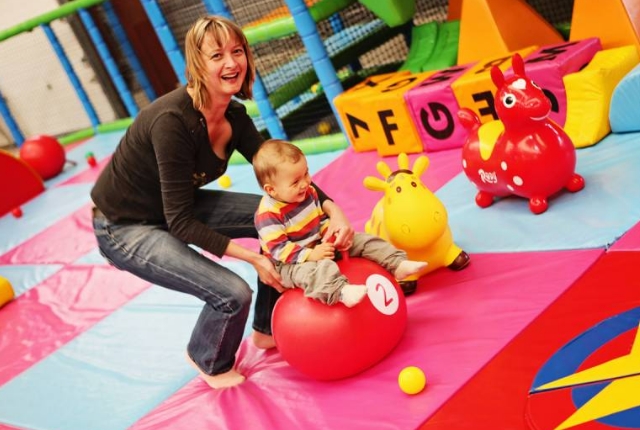 7. Casino Barriere du Touquet
Calais' nightlife is just as colorful as the daylife and is filled with bars and pubs to have nice drink and music. One among them is Casino Barriere du Touquet. The place is perfect for both drinks and local foods as well as gambling enthusiasts. There's Blackjack and Roulette table s for those who wish to try their luck at those games. The music is brimmed with  international songs and albums as well as few local artists performing once in a while.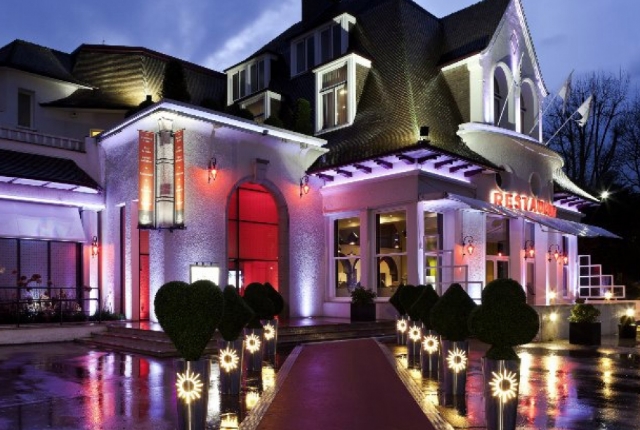 8. Calais Beach
One of the most beautiful beaches in France with azure blue waters the Calais beach is a very popular destination among tourists. There's a pier which runs a bit ahead into the beach and small light house at the end from where one can enjoy the view of the English coast as well as the french coastline. Filled with restaurants and places from where you can rent volleyballs to have a fun time with your friends & family the Calais beach is not to be missed.