Jamaica, widely popular as the 'birthplace of reggae', is a fabulous Caribbean island treasuring natural jewels, such as golden beaches, coral reefs, rivers, emerald mountains, cascades, rainforests, turquoise seas, and mineral springs. It's a great place for nature lovers to explore. Also, Jamaica is famous for its several historic plantations and you can sample tropical fruits and watch fabulous great houses. As this scenic island is full of diverse, natural attractions, Jamaica earns the fame of being a Caribbean hotspot. So, let's have a look at some spectacular tourist destinations that you can explore when in Jamaica.
Find Below 11 Incredible Highlights That Jamaica Offers Tourists To Enjoy Their Vacations In This Beautiful Caribbean Island:
1. Negril Beach
Negril, also popular as the Seven Mile Beach, is one of the most exquisite beach with white sand and clear waters. This beautiful beach stretches from Bloody Bay in west to the Long Bay east of Jamaica and also in the Negril Cliffs. You can find lots of lovely coconut palms, restaurants, and resorts tucked in natural groves fringing the beach. Enjoy water sports, swimming in pure waters, snorkeling, and watching schools of fishes.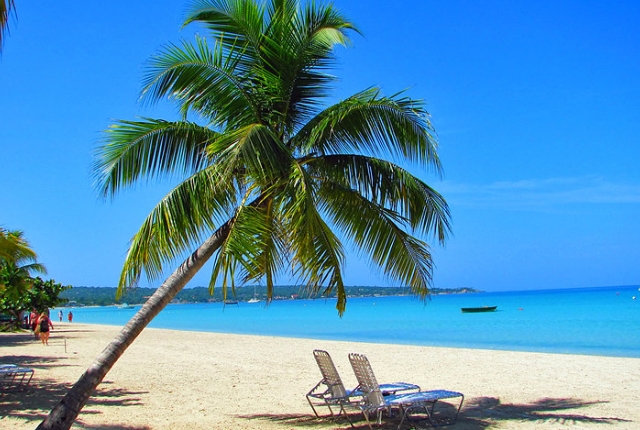 2. Dolphin Cove
Do you love watching dolphins? Make sure you visit Dolphin Cove, a marine tourist destination in Jamaica. This is one of the highly popular tourist attractions in Jamaica that you have to book in advance to get an entry. Here you can swim and interact with adorable dolphins, stingrays, and other lovely fishes in the natural marine. Enjoy watching shark feeding, traveling in boats with glass bottom, and talking with parrots. You can find Dolphin Cove in three places in Jamaica, namely Lucea near Negril, Ocho Rios, and Half Moon property in Montego Bay.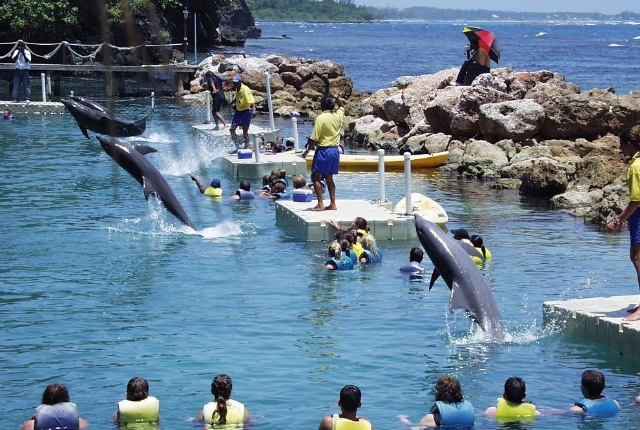 3. Rose Hall Great House, Montego Bay
Rose Hall is a historic plantation house that was constructed in 1770. By visiting Rose Hall Great House you can have panoramic ocean views. Legendary Annie Palmer, famous as the White Witch of Rose Hall, is known to rule it ages ago and met a violent death. Today, you can find classic furniture in this house. You can choose to have a daytime tour or spooky candlelit tour in the evening along with spooky tales of ghost sightings.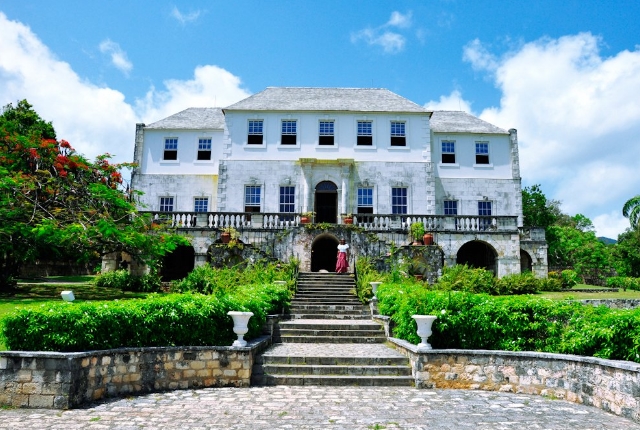 4. Martha Brae River
Another fantastic tourist attraction in Jamaica is Martha Brae River that allows you to have a thrilling rafting experience. You can have an exciting experience of gilding down the exquisite stretch of river by using local guides poled bamboo rafts. Watch breathtaking tropical scenes and learn about peculiar flora and fauna of the region.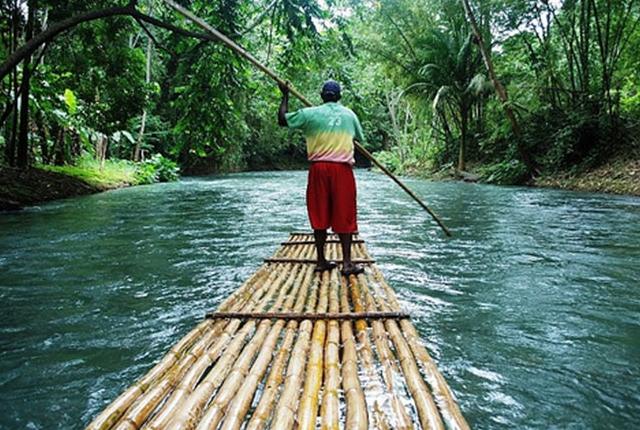 5. Mystic Mountain, Ocho Rios Jamaica
Mystic Mountain in Jamaica is popular for its Rainforest Bobsled where you can enjoy rain-forest adventure. Watch panoramic views of sea and town on the Rainforest SkyExplorer, a chairlift that ascends the mountain. If you are adventurous, you can go for a thrilling ride down the breathtaking mountain Bobsled Jamaica, an amazing roller coaster ride for one individual at a time through the exquisite forest, gliding through and crisscrossing the lush green treetops via Tranopy, and a ziplining adventure. Also, plan to go for nature walks, observing a variety of birds, water-slide, and infinity pool.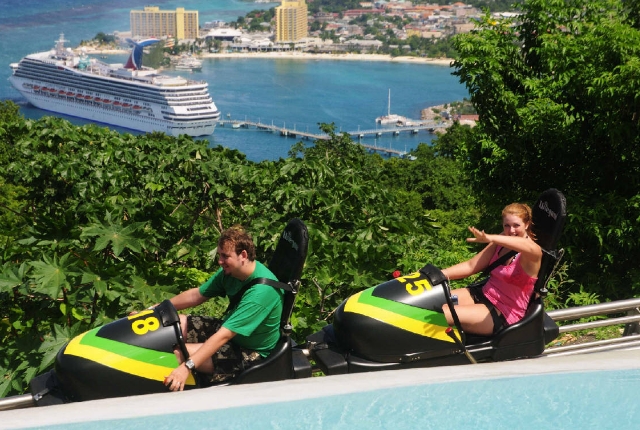 6. Rio Grande River
Rio Grande River is famous for thrilling rafting adventures. Rafting here dates back to 1911, during the era when banana farmers used to transport their bananas along this fabulous river. Polo bamboo rafts of expert guides glide through spectacular stretch of lush green rain-forest along this pleasant river when you go for its two and half hours tour.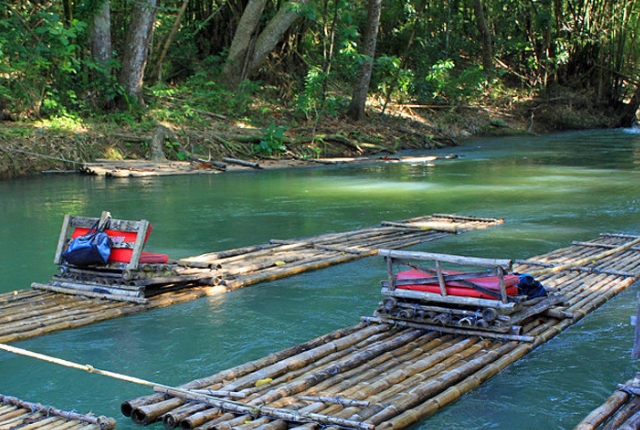 7. Reach Falls
Visiting Reach Falls in the Montane Forest of John Crow Mountain Range can offer you an enjoyable experience. Stand under the gushing cascades, and enjoy swimming in the fern-fringed ponds. Also, you can explore fabulous underwater caves and go for hiking in the tropical rain-forest and reach the top of the falls.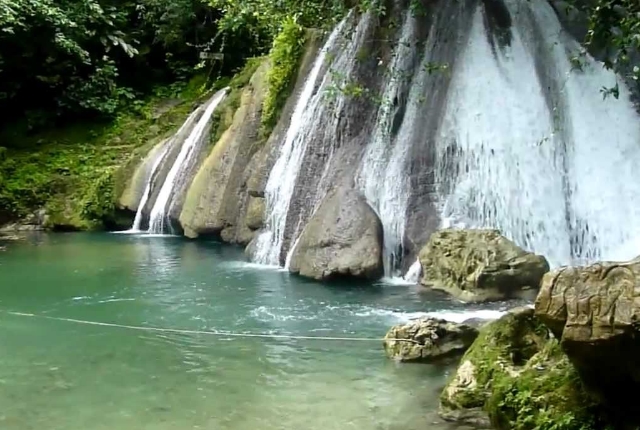 8. Doctor's Cave Beach At Montego Bay
Another fabulous attraction in Jamaica is Doctor's Cave Beach that has white sand and high reputation for it curative powers. The waters of this beach gained popularity in early 1920s for possessing curative properties that you can experience when you swim here. This attracted lots of tourists worldwide. Crystal blue water and white sand offer you an amazing view.
9. Blue Mountains and John Crow Mountains National Park, St. Andrew
You can have breathtaking mountain views, watch exotic trees and plants, view lush green rain-forests, and explore beautiful waterfalls and incredible animal life at Blue Mountains and John Crow Mountains National Park. 2,256 meters high Blue Mountain is popular as the highest peak in Jamaica and for world famous Blue Mountain coffee. The tropical rain-forest stretches 200,000 acres and it houses 800 different species of endemic trees, 200 varied species of birds, and world's second biggest species of butterfly. On a clear day, you can hike all the way and view incredible Cuba.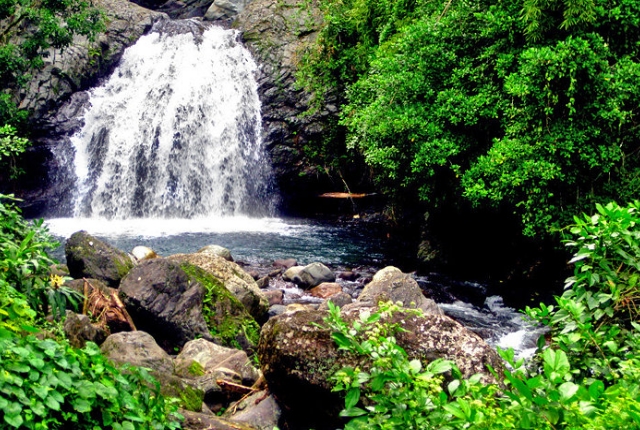 10. Bob Marley Museum In Kingston
Don't miss visiting Bob Marley Museum, former abode of popular reggae idol, present in the heart of Kingston. It is open for tourists every day. Have a look at the lifestyle of the superstar. You can watch the bedroom of Marley where you can see bullet holes related to the assassination attempt, the favorite star-shaped fabulous guitar of Marley, his original record shop, and Tuff Gong Studio where he did recordings of some of this grand music hits. After visiting this incredible museum, you can buy authentic Marley memorabilia.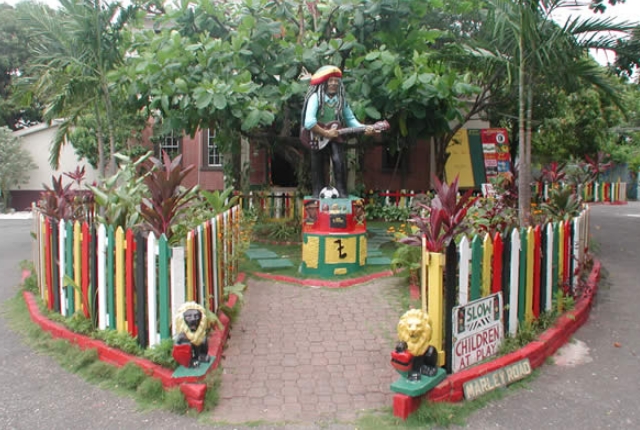 11. Mayfield Falls And Mineral Springs
You can find Mayfield and Mineral Springs,  a great spot of nature lovers, after an hour's drive through rain-forest villages from Negril. It's located in the scenic Dolphin Head Mountains. Explore 21 natural pools, two exquisite waterfalls, tropical flowers, rain-forest flora, and amazing ferns.
Observe beautiful birds and butterflies flying through the plants and trees.
Have rest at the thatched gazebos. You can enjoy hiking along the panoramic river, relaxing under fabulous cascades, jumping off the cliffs, climbing over boulders, and wading through the cool waters. Carry a camera with you to click beautiful pictures. Wear water shoes for comfortable walk and swimwear to swim in the waters comfortably.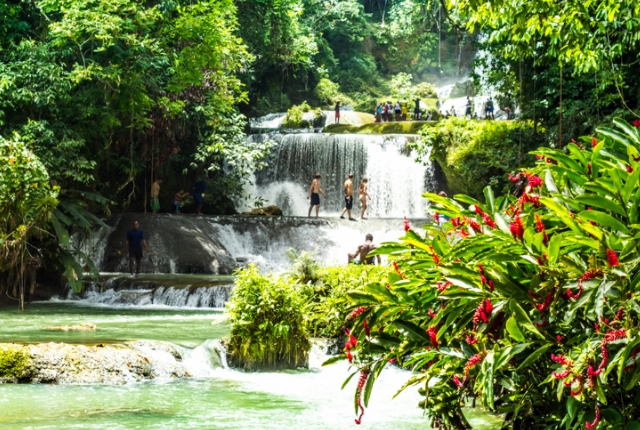 Now that you know these fabulous tourist attractions in Jamaica, make sure you don't miss visiting any of these destinations and have a pleasant and refreshing experience when on vacations to Jamaica.