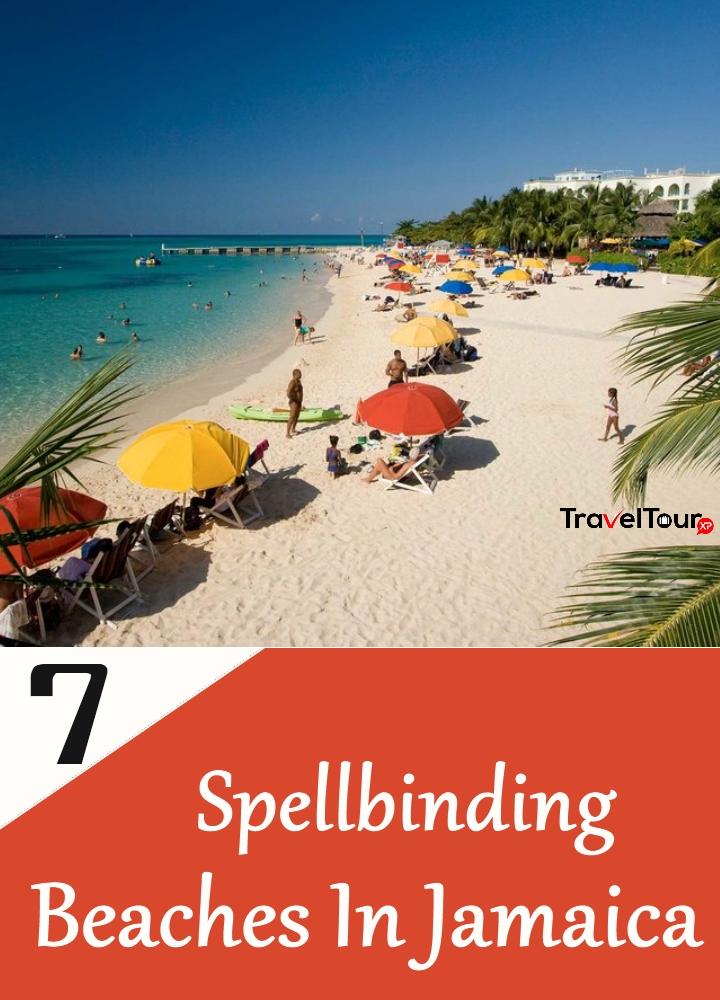 Gorgeous beaches that adorn the coastline of Jamaica are some of the most worth-visiting destinations in Jamaica, an attractive, popular Caribbean island. Even though lush rainforests, reefs, and incredible mountains enhance the charm of Jamaica, elegant beaches here are something that you can't afford to ignore during your excursion in this Caribbean country. So, if you are planning to visit Jamaica in your coming vacations, you need to make a list of fascinating beaches to explore. Let's have a look at some of the most spectacular stretches in Jamaica.
Find Below Seven Most Enchanting Beaches In Jamaica That You Must Explore:
1. Treasure Beach
Treasure beach is widely popular as a hidden gem in Jamaica, and you can find it on the southern area of the island. It is less crowded compared to the beaches in the north of Jamaica, so you can experience the tranquility of the beach. Make it a point to spend a relaxing afternoon at this fascinating beach. You will find a small charming fishing town here that retains its tranquility from past several years. Be careful about the heavy undertows here and ensure you don't move too far from the coast.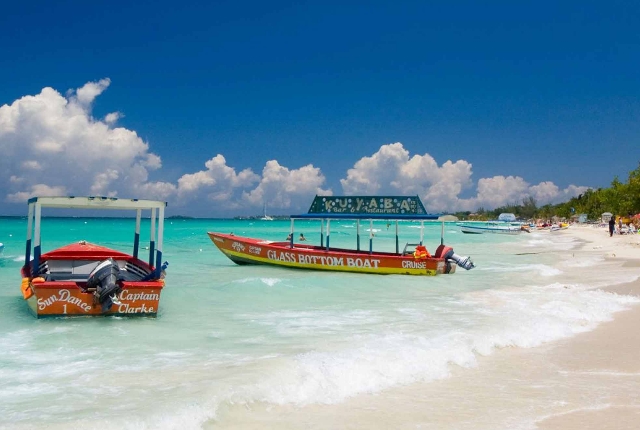 2. Frenchman's Cove
Make sure you visit the Frenchman's Cover, which is considered as one of the most beautiful beaches in Jamaica. Lush green rocky cliffs on its both the sides adorn its appearance. The contrasting deep blue sky and lush green vegetation makes it a sight to behold. You can find this enchanting beach on the eastern area of island, particularly in the Portland Parish. Being away a from the bustling Montego Bay and busy Ocho Rios, it offers you pleasant, calm environment to unwind and spend a refreshing time.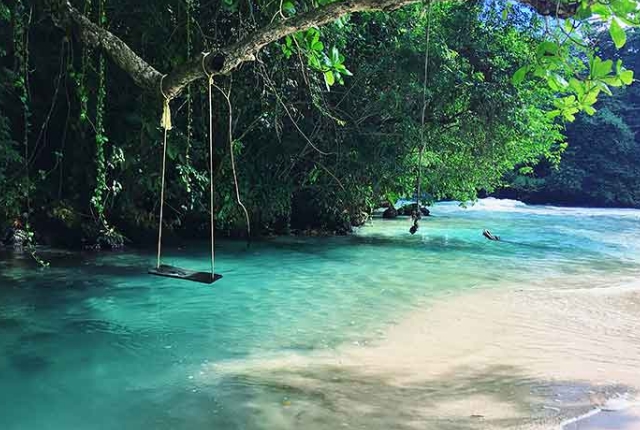 3. Doctor's Cave Beach
Azure calm water and white sandy stretch make enchanting Doctor's Cave beach a fascinating destination in Jamaica. Bathing in the pleasant water over here offers you a relaxing experience, as the beach is believed to have healing powers. Have lunch in one of the restaurants in the vicinity watching pleasant view of this fabulous beach.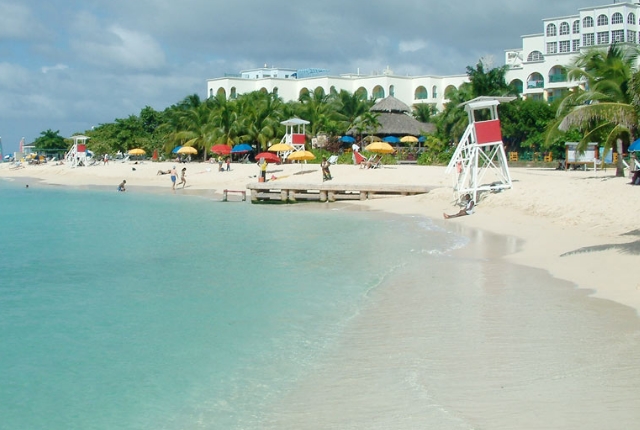 4. Boston Bay
If you are a surfer, then do not miss visiting amazing Boston Bay which is quite popular for its waves, swells, and jerks. You can enjoy surfing here at any time of the year. Even though this beach is small, azure water and smooth sand adorn it. If you are a skilled surfer, make it a point to visit this beach anytime from November to December or June to July.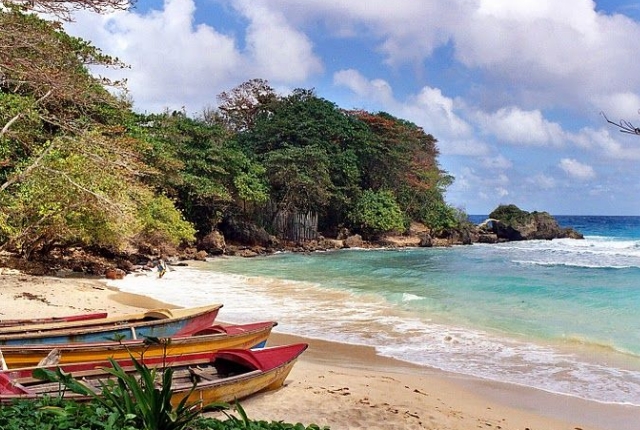 5. Seven Mile Beach
Do not miss visiting the Seven Mile beach when vacationing in Jamaica. This white sandy, tranquil beach is one of the most popular beach paradises that you can find on the island. It is present in the Negril. You can find several hotels and resorts constructed on this fascinating beach or in the vicinity of the coast. Watch stunning view of the sunset here. As the sky color changes from blue to bright pink, yellow, and orange, you get a rare opportunity to watch eye-catching light shows here. Make sure you enjoy eating some fresh, delicious seafood here.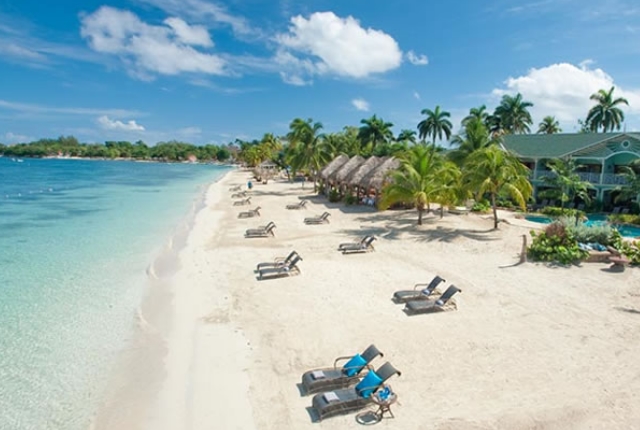 6. Lime Cay
Lime Cay is a perfect beach getaway from the bustling city life. This small cay is present in the vicinity of the mainland and adorned by white sand and rocky beach. Lush green vegetation and charming shades in the vicinity of the beach adorn it.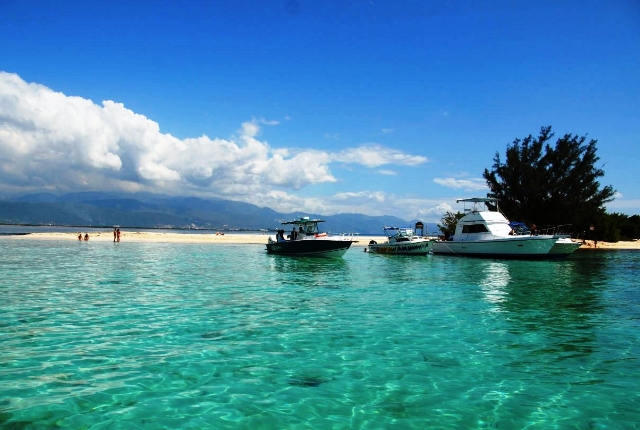 7. James Bond Beach
Plan to visit James Bond beach, which you can find in Oracabessa in Jamaica's north area. This beach is located on a small peninsula. You can find here several parties and concerts being hosted every year.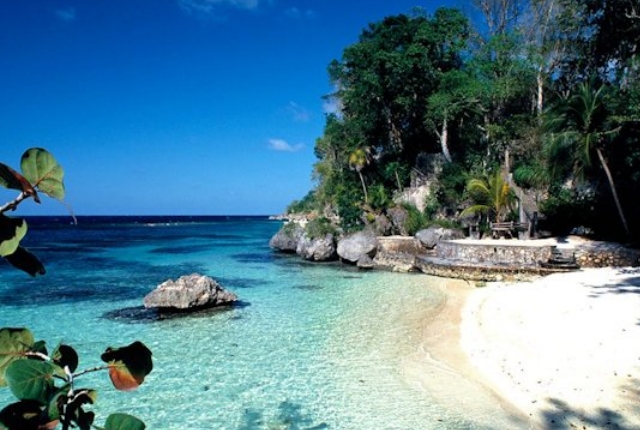 Now that you know these seven beaches in Jamaica, make sure you visit each one of them when vacationing on this Caribbean island.