Grenada, widely popular as the Spice Island, is a world famous Caribbean island nation comprising the main island called Grenada itself and surrounding six small islands. It is well-known for being abode of several plantations of species, particularly nutmeg, that flourish in its volcanic earth. You can sense the fragrance of several spices, such as cloves, cocoa, cinnamon, and vanilla. St. George is its capital and one of the most beautiful cities in Caribbean that comprises beautiful colorful homes, Fort George that was constructed in 18th century, and Georgian buildings. You can discover fabulous coral reefs, unique museums, beaches, country forts, historical attractions, and lush green forests when in Grenada. So, let's have a look at some exotic destinations in Grenada that you must not miss.
Find Below 11 Amazing Tourist Attractions That You Should Explore When In Grenada:
1. Grand Anse Beach
One of the most lovely and popular beaches in Grenada is Grand Anse. Enjoy exploring the three km arc full of beautiful golden sand at this exquisite beach. You can find here plenty of coconut and sea grapes plants outlining this coast. Watch varying hues of water, that change their shades from turquoise in shallow water and cobalt blue in deep waters. Enjoy the thrill of swimming in the calm waters of the sea. In the middle of the beach, you can explore Grand Anse craft and spice market and shop souvenirs and trinkets.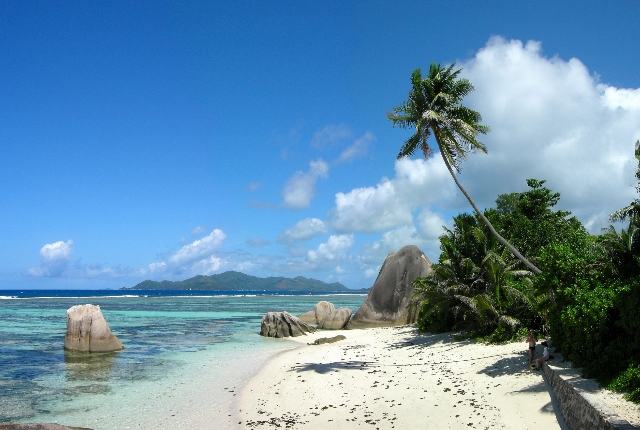 2. Carenage
Carenage is popular as a pleasant harbor to roam in the vicinity of the waterfront, view various dockside activities, and shop amazing stuff. Enjoy relaxing and eating delicacies at one of the fabulous restaurants here that sell fresh seafood. Watch wooden ships sailing at this harbor. Explore Wharf Road that runs along this harbor. You can find here amazing statue of Christ of the Deep.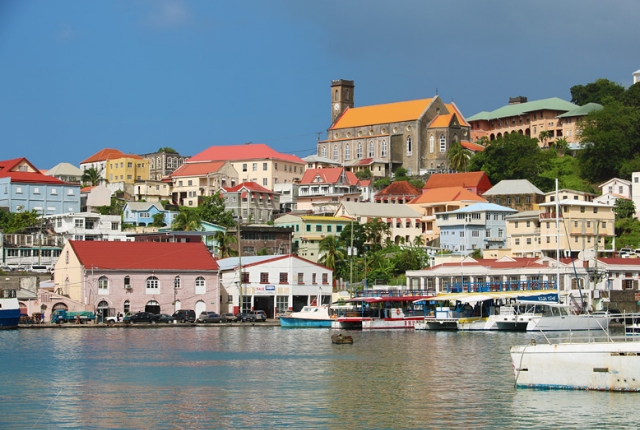 3. Carriacou
Going towards the northeast of Grenada, you can explore exquisite Carriacou that offers you a glimpse of the old Caribbean. It is also famous as 'Land of Reefs'. You can find here amazing coral reefs offshore.
This destination is best suitable for enjoying snorkeling and diving activities.
Watch the beautiful site of the black and white sand beaches along its coast. Don't miss visiting Carriacou Museum that exhibit European, African, and Carib artifacts. Also, go for hiking along the lovely hiking trails.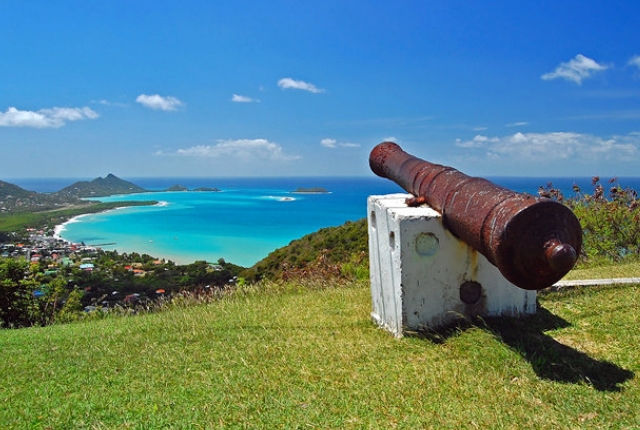 4. St. George
St. George is the capital of Grenada as well as one of the most beautiful port towns that you can find in the Caribbean. Watch stone and brick buildings having roofs of red tiles lining the streets in this amazing city.
You can find locals selling lovely crafts and spices. Make sure you visit the Fort George that was constructed in 18th century and Fort Frederick.
Shop at the St. George Market Square and attend local events. Don't miss visiting the Grenada National Museum that exhibits various interesting historical things, such as Arawak and Carib artifacts.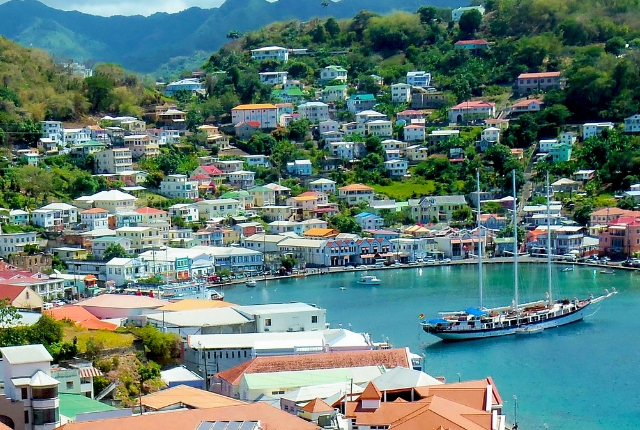 5. Levera National Park
Don't miss the fantastic opportunity to watch fabulous scene of Caribbean Sea meeting the Atlantic by visiting the Levera National Park when you are visiting Grenada. This amazing park offers your a chance to explore lovely Bathways Beach views. Other great attractions that you should not miss when in the park include Levera Pond, fabulous old volcanic crater filled with water, and amazing Bird-Watch Bridge.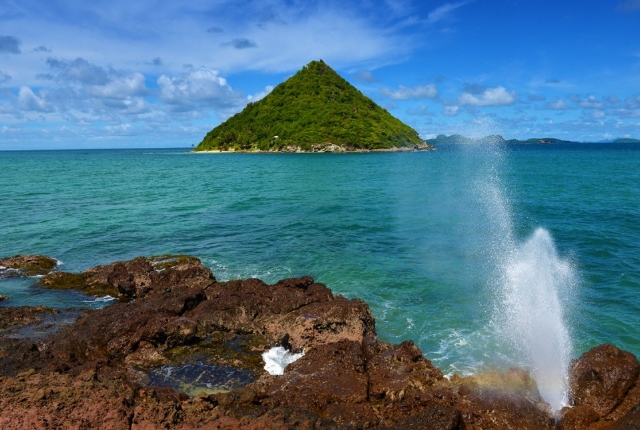 6. Morne Rouge Bay
Explore Morne Rouge Bay located in the south of Grenada. It is a pleasant and quiet place where you can enjoy swimming safely. Watch jade-green waters of the sea hitting the beautiful beach covered with white sand. Eat snacks, relax under the shady areas, and view lush green foliage as you visit the restaurants in the vicinity of the Morne Rouge Bay.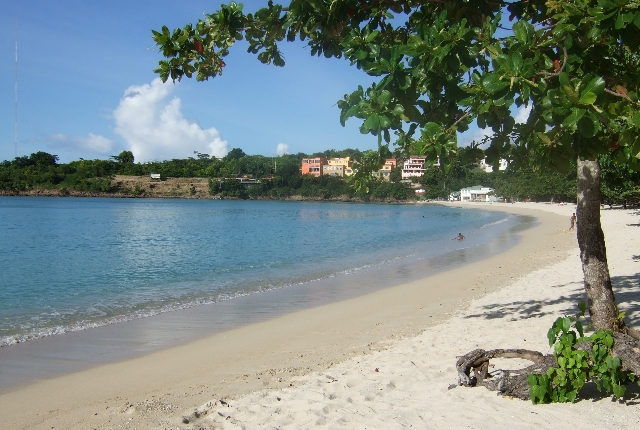 7. Annandale Falls
Don't miss incredible site of Annandale Falls which is a ten meters high waterfall whose water falls from the lush green foliage. You can discover that a small trail of the waterfall starts at the Annandale Falls Centre. Enjoy the thrill of swimming in the pleasant waters at the end of the lovely, pleasant cascades. Watch water activities of the local divers.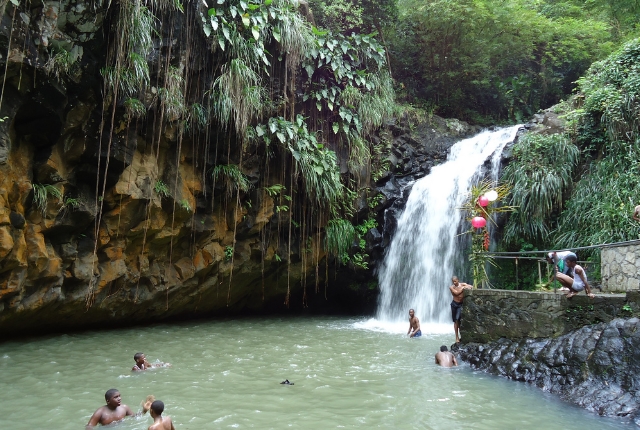 8. Grand Etang Forest Reserve
Are you keen to explore the plant and wildlife in Grenada? Then make sure you don't miss visiting Grand Etang Forest Reserve. It is an abode of a variety of animals and plants, hiking trails, and amazing lush green forest sceneries. Watch the exquisite site of Grand Etang Lake when visiting this forest reserve. View a trio of cascades and great swimming destinations by visiting Concord Falls Trail in this Forest Park.
Going for a half an hour Morne LaBaye Trail here offers you a rewarding experience to watch unique native plants.
Try going for the Seven Sisters Falls hike, Shoreline Trail, and Mount Qua Qua Trail to have a pleasant and refreshing time. If you are fond of trekking, don't miss going for three hour trek up the hill and watch panoramic forest sceneries from the top. You can observe a variety of unique species of birds, trees, and orchids here.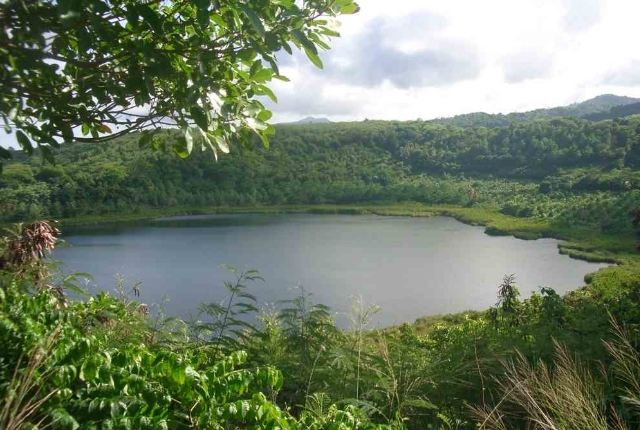 9. Underwater Sculpture Park
Visiting the Underwater Sculpture Park in the western side of Grenada offers you a fantastic experience to watch a submerged, well-maintained gallery. You can see here incredible variety of sculptures that include Amerindian petroglyphs as well as huge sculptures created by the local kids. Diving and snorkeling is amazing here. Glass bottom boat passengers can find the site of sculptures below the water level amazing.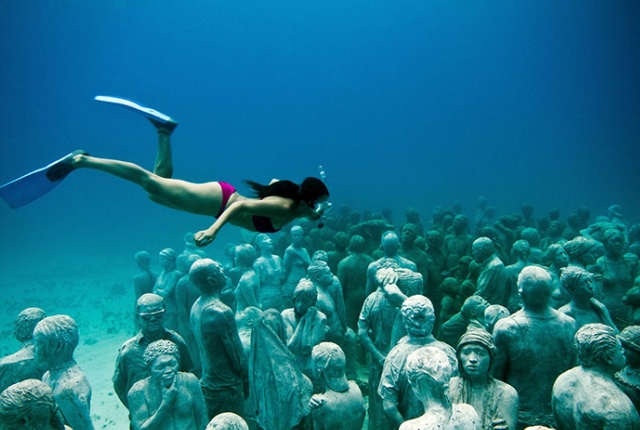 10. Dougaldston Spice Estate
Being popular as the 'Spice Island', Grenada offers you an opportunity to watch the biggest and oldest nutmeg plantations at the fabulous, well-maintained Dougaldston Spice Estate. Here you can find a demo on how the locals grow and process various spices. Have a great experience to watch and sense the fragrance of a variety of spices here. Make sure you purchase some bags of cloves, nutmeg, cinnamon, and other spices before returning.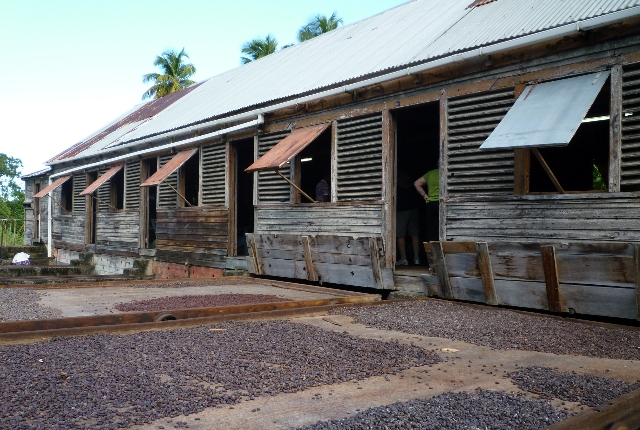 11. La Sagesse Nature Centre
Visit La Sagesse Nature Center to have a pleasant time, enjoy swimming in the safe bay, and watch exquisite golden sand beach. It is a great tourist destination for birdwatchers as you get to watch amazing, unique birds flying in the sky. Carry binoculars with you to watch lovely birds. Explore nature trails that take you to the hills where you can watch picturesque views of the sea in the vicinity. Click images of the lush green forests, salt ponds, and mangroves that you can view from this destination.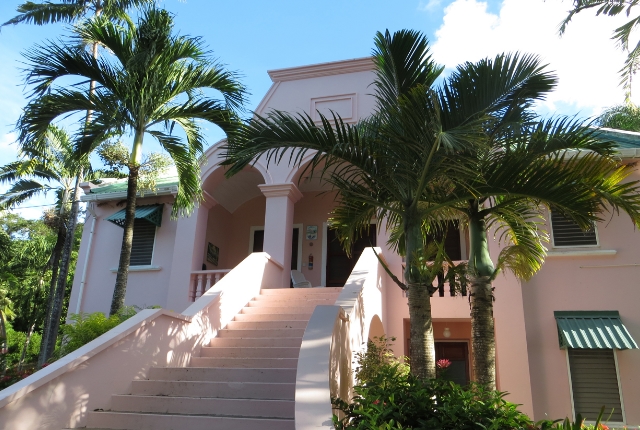 Now that you know these eleven destinations to explore when in Grenada, don't miss any of them when you plan a trip to this Spice Island.